[tps_title][/tps_title]
You can often find old ladders a junk yards, yard sales, or thrift stores. Turn it into something awesome, like a nightstand! This was a super simple wood project, and since I found the ladder for 10 dollars in a salvage yard, that made this project even sweeter!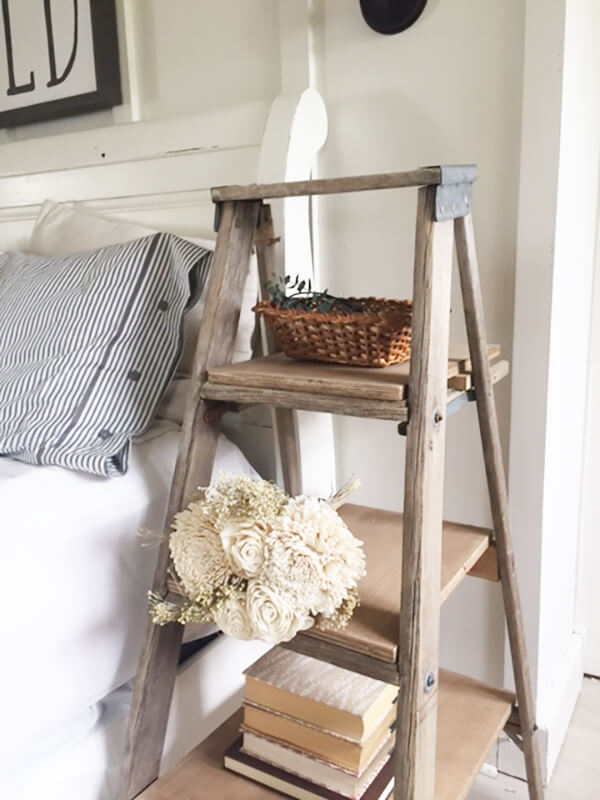 Add a little bit of a personal touch to your kitchen cabinets, by adding s simple X design to the ends of them. You can add this design to almost any cabinet end. You may need to pop off a piece of trim or two, but you will easily create something even better.
Click below for more simple wood projects
GET YOUR FREE GUIDE to 30 DIY projects that can be done over the weekend!
By subscribing, you will gain access to my FREE guide with 30 DIY projects that can each be done in a day, or over a weekend!
You will also receive a weekly email with some of my favorite tips, tricks, and design ideas.