[tps_title][/tps_title]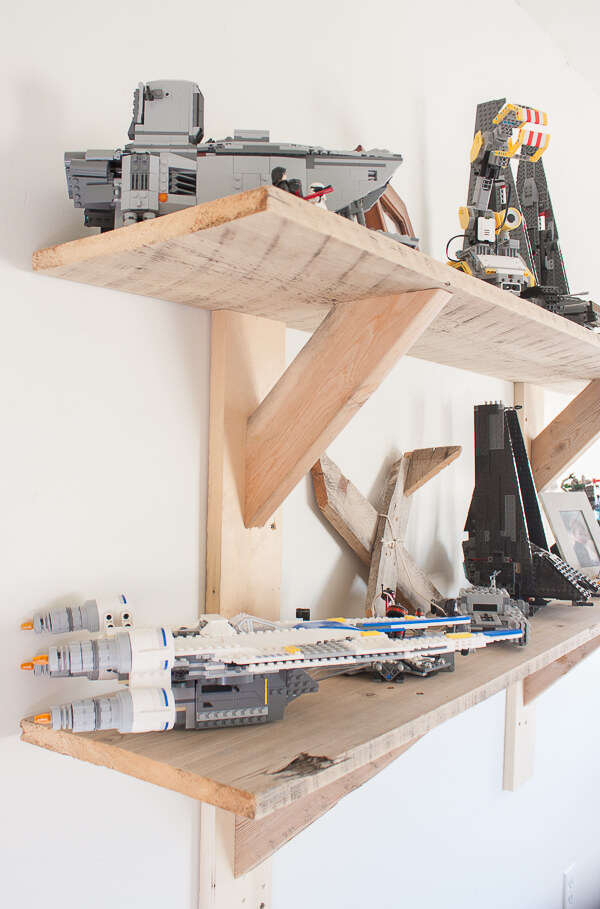 In a need to create some sorely needed shelving in my son's room, we built these shelves out of 2 by 4s! By sanding them down a bit, you can take that builder grade look off of them. Check out the full tutorial on how we made them by CLICKING HERE.
Build an outdoor window shelf and create a great place to serve on a back porch, or a place to display your herbs and other plants. We use is primarily for drinks, snacks and where I set my herbs. I love this window shelf. We have had it for a few years now and it has gotten better over the years!
Click below for more simple wood projects
GET YOUR FREE GUIDE to 30 DIY projects that can be done over the weekend!
By subscribing, you will gain access to my FREE guide with 30 DIY projects that can each be done in a day, or over a weekend!
You will also receive a weekly email with some of my favorite tips, tricks, and design ideas.