[tps_title][/tps_title]
These bike racks are so easy to make, and they practically transformed my garage. No more bikes lying on the grass or on the garage floor. And they are small enough to be stashed out of the way when not in use. Now if someone could teach everyone in my house how to put their bikes away without having to yell at them over and over.
With simple sawhorse brackets and a few pieces of wood, made this super easy table for your home in less than an hour! This table was so very easy, I hesitate to even call it a small wood project! Its more of a simple DIY. This type of table would go wonderfully with a rustic style home or an industrial home.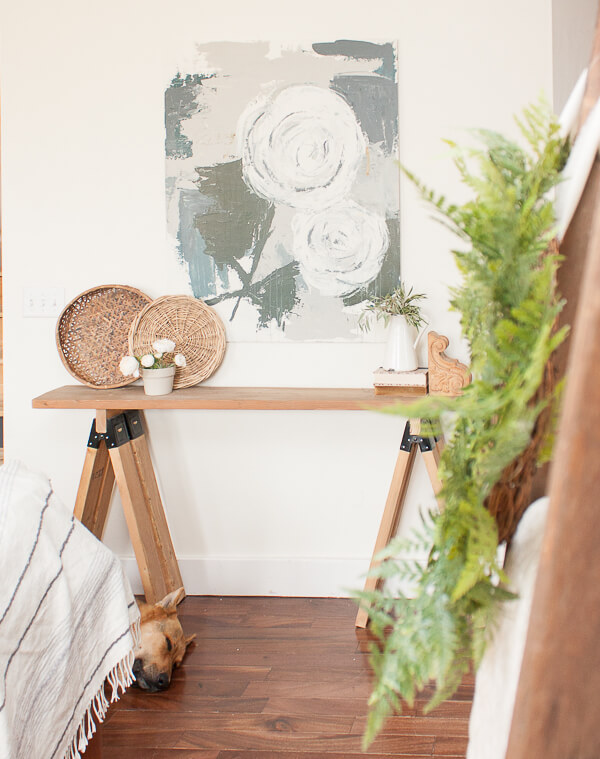 Click below for more simple wood projects
GET YOUR FREE GUIDE to 30 DIY projects that can be done over the weekend!
By subscribing, you will gain access to my FREE guide with 30 DIY projects that can each be done in a day, or over a weekend!
You will also receive a weekly email with some of my favorite tips, tricks, and design ideas.