[tps_title][/tps_title]
Do you love having a television but hate the way it becomes the focal point of the room. We made this TV frame on a Saturday night! We are party animals! Even better, it was made with salvaged lumber! This is a product I love to work with! I also wrote a post all about different ways to decorate around a television as well!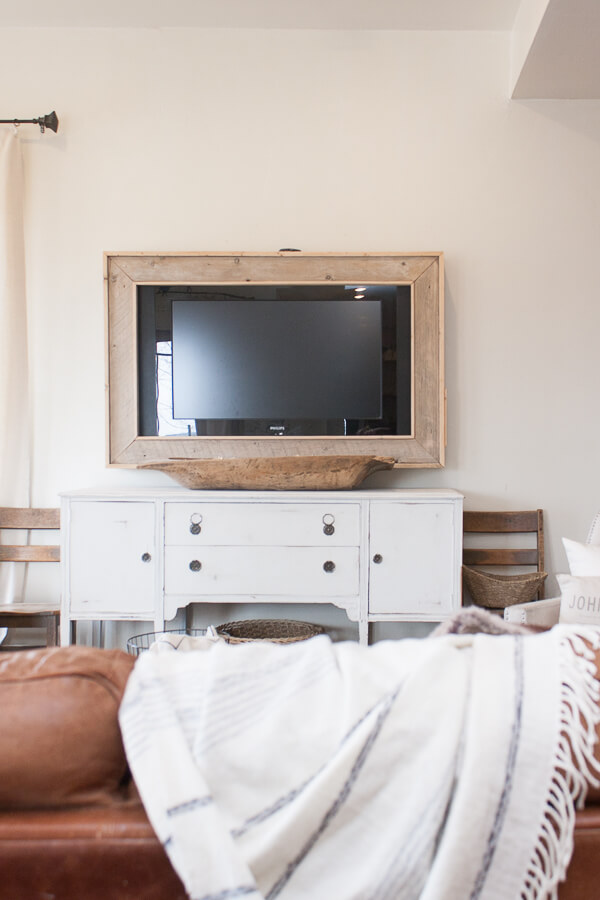 When you want a fireplace in your room, but the reality of putting in a real one is out of the question, make one of these! This is my most favorite feature in my new master bedroom. During the winters, you would not believe the amount of heat this fireplace puts out and how cozy it has made this room!
Click below for more wood projects
GET YOUR FREE GUIDE to 30 DIY projects that can be done over the weekend!
By subscribing, you will gain access to my FREE guide with 30 DIY projects that can each be done in a day, or over a weekend!
You will also receive a weekly email with some of my favorite tips, tricks, and design ideas.