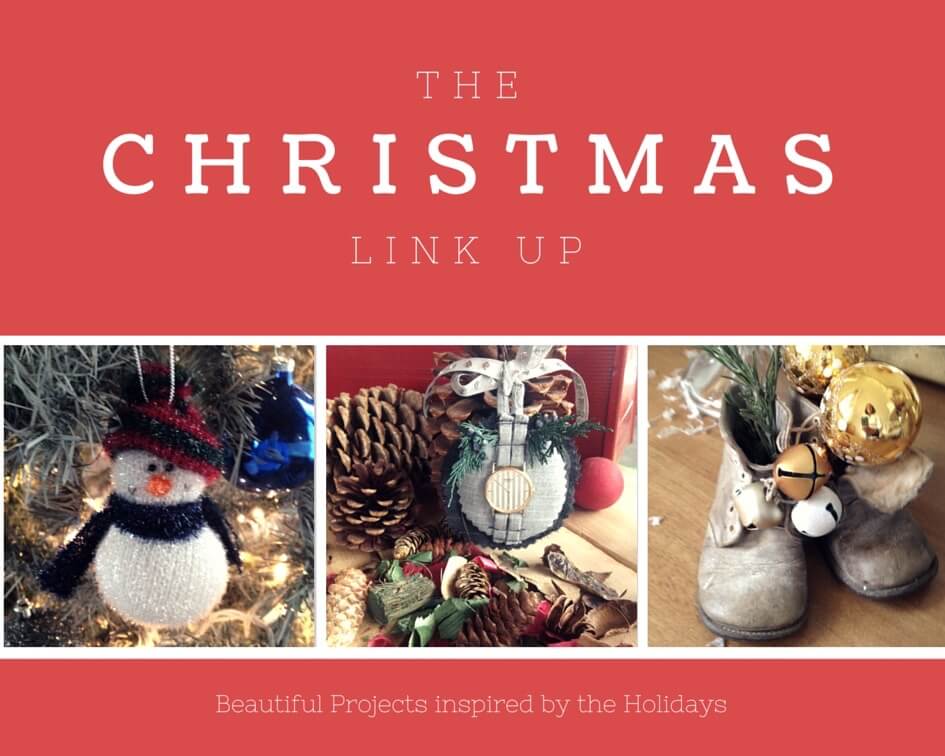 Hey there and welcome back to our final week of our Christmas link party!  I think that by this time in December we are all running around in a bit of a panic.  I know I am.  I was really hoping to be able to stop, slow down, and enjoy a little bit more of the holiday!  I still think I can make it there, I just have a few more things to finish up.  One thing I know I like to do when I have been stressed to the max is make a nice pot of wassail for the family to enjoy.  I have been doing a fun advent calendar with my kids this year, and it has been so worth it.  You can see my ladder advent calendar here.   Each day has a different activity or treat for the kids.  Yesterday the task was to make wassail while listening to Christmas music.  The kids were so excited!  I do not use a traditional Wassail recipe.  I am really not a fan of the traditional kind.
This one is very simple, but it has one catch.  I has essential oils in it.  GASP!  The witching brew!  I do keep a stockpile of essential oils, now, I am not cooky or anything.  I like the idea of them and I like having them as an option for healthcare and first aid.  They definitely can go hand in hand with modern medicine.  Okay, now that we are past that, here is the recipe!
I hope you'll try this out, it really is so good!  If you at all squeamish about using oils, don't be!  The most important thing to do is get certified therapeutic grade oils.  Only certain kinds are able to be used for internal use.
Now I would like to feature some of last weeks linkups.
I would say my style leans away form the modern touches, but oh my goodness, I love this!
littleredbrickhouse.com
This is so dreamy to me!  I love it so, so much!
Now, onto the link party!
 Here are all our lovely hosts! Go give them all some love!
 Rules of the link up:
1. Please link to a specific post on your blog, not your blog's home page.You may link up to 3 posts per blog.
2. Please leave a comment for your host, remember it's a party!
3. Please be sure to visit a couple of other blogs and leave comments.
4. No Etsy stores, giveaways or other link parties allowed.
5. Please link with a text link or party button to your host.
6. By submitting a link, you're giving us permission and granting us the right to feature your project and photos on this blog, website and on social media. We will always give proper credit and a link back to your post.
7. Each week, a few of our favorites will be featured on our blogs. Features will also be pinned to our Christmas Link Up Pinterest Board for even more exposure! If you were featured, be sure to grab a button!
We cannot wait to see some more lovely Christmas goodness!
We look forward to seeing all your amazing Christmas crafts, recipes, and ideas!

GET YOUR FREE GUIDE to 30 DIY projects that can be done over the weekend!
By subscribing, you will gain access to my FREE guide with 30 DIY projects that can each be done in a day, or over a weekend!
You will also receive a weekly email with some of my favorite tips, tricks, and design ideas.