There are so many ways to add fall and winter decor to your home, and this may be the quickest way possible. Adding buffalo check decor to your home can instantly create a cozy space for the holidays or any time.
With fall slowly making its way into our lives these days, I have been thinking of ways that I can warm up my home for fall. One element that always exudes that woodsy, outdoor fall feeling is Buffalo Check. I have 28 ways to use buffalo plaid this fall in your home. And believe it or not, I could find a way to use every single one of them.
The secret to using this in your home decor is to use is sparingly. Focus on a few pillows, or a throw blanket. How about a buffalo plaid tree skirt, or a table runner and dinner napkins. I even found cool ways to deck out your puppy. It is important to get Rover styled up as well.
Have you tried using this style in your homes decor? It instantly gives you that log cabin, cozy sort of feeling, I love creating a cozy space in the fall and winter months. Somehow it just makes everything else more enjoyable.
So, why don't we check out all the different ways you can add this plaid pattern to your home without going overboard.
I have numbered each item and below the collages you will find the same numbers with links to each product.
28 Ways to Add Buffalo Check
*This post contains affiliate links for your pleasure*
1. Buffalo Check Pillow | 2. Taupe Buffalo Check Pillow Cover | 3. Napkin Set | 4. Iphone Case | 5. Christmas Tree Skirt | 6. Bathmats | 7. Buffalo Check Throw Blanket | 8. Red and White Pillow | 9. Beige Buffalo Check Throw Blanket | 10. Beige Buffalo Check Pillow Cover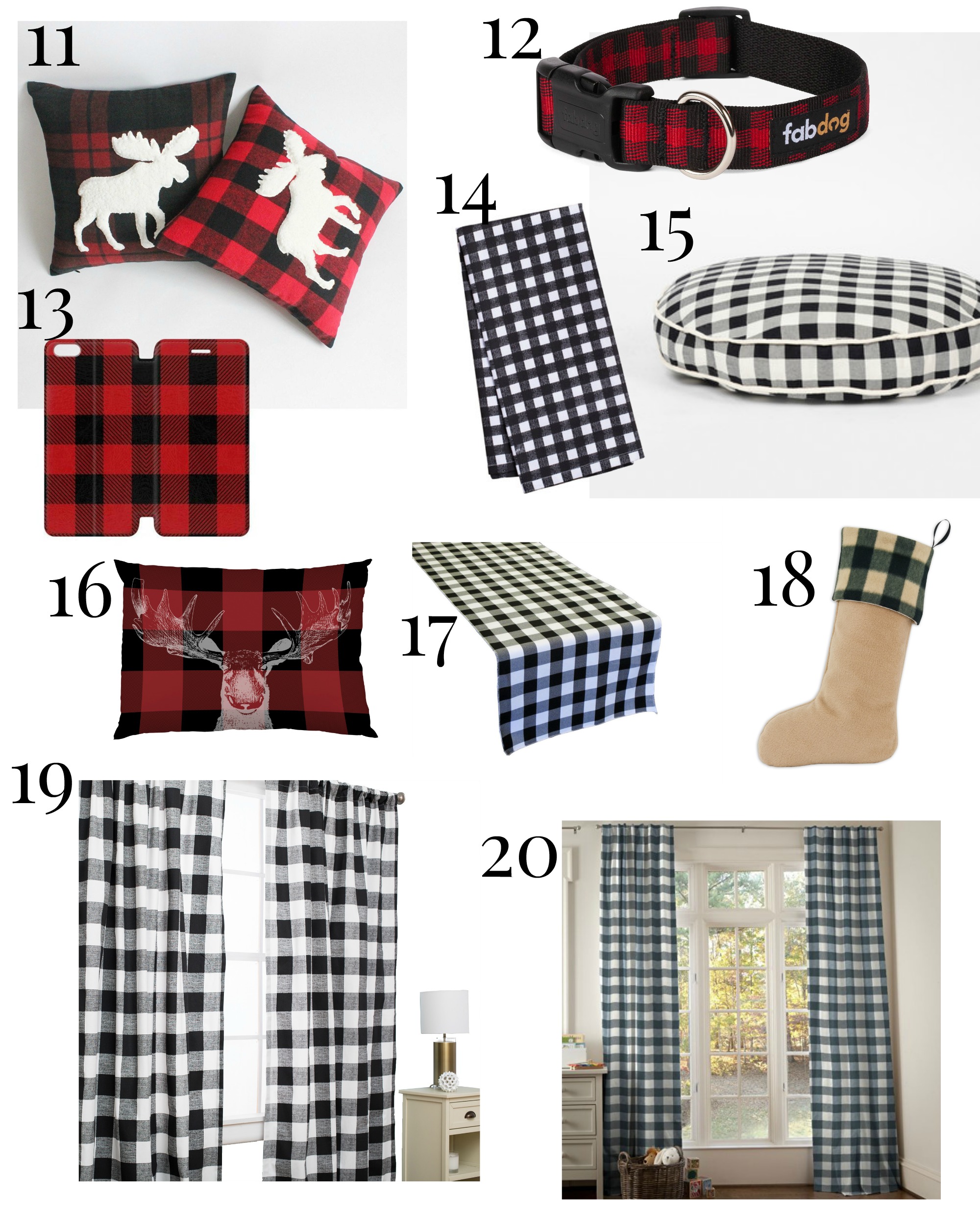 11. Set of Two Red Moose Pillow Covers | 12. Dog Collar | 13. Red Checked Iphone Case | 14. Checked Kitchen Towel | 15. Dog Bed | 16. Moose Pillow Cover
17. Table Runner | 18. Christmas Stocking | 19. Curtains | 20. Buffalo Plaid Curtains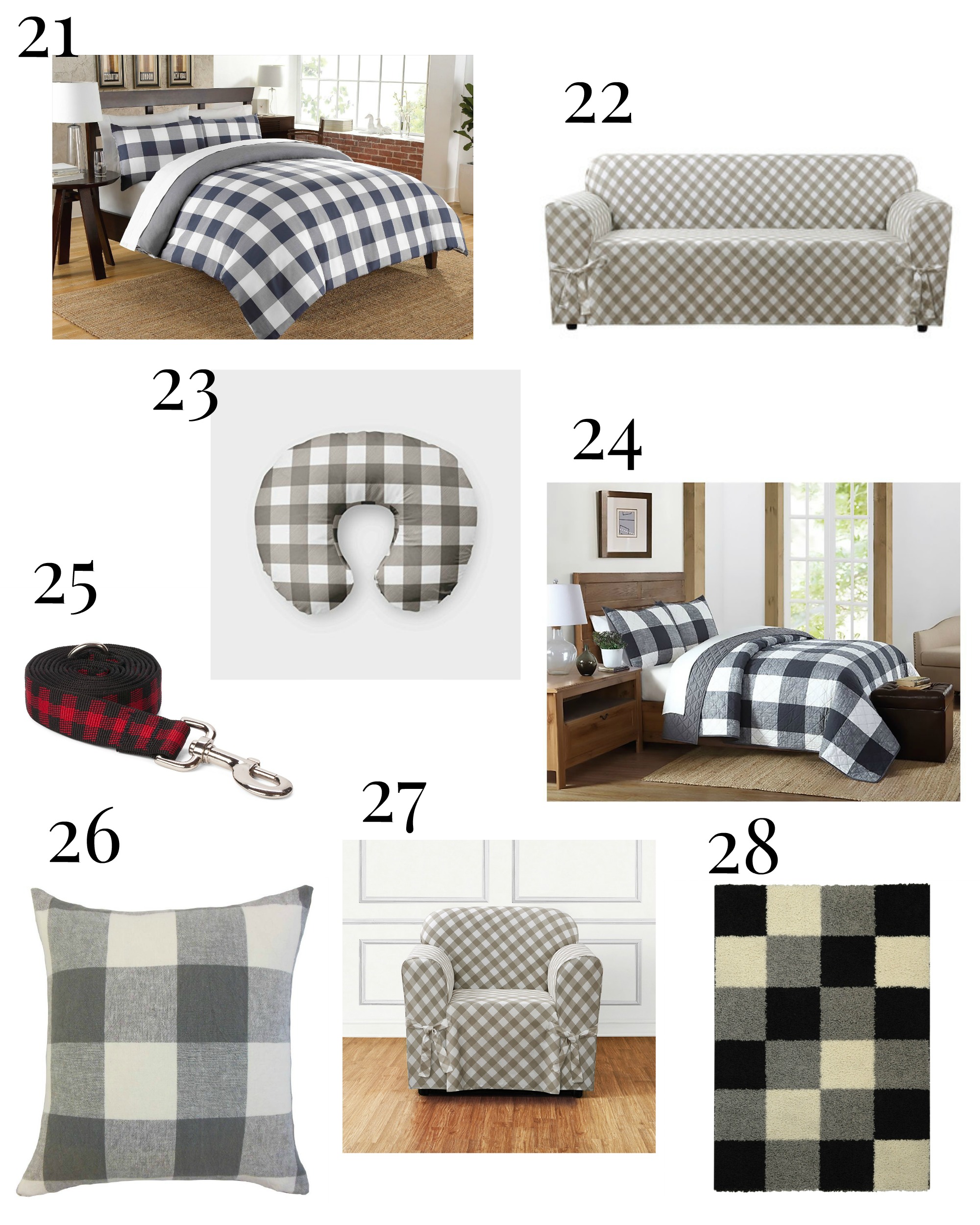 21. Buffalo Check Duvet | 22. Buffalo Plaid Sofa Slipcover | 23. Buffalo Check Boppy Cover | 24. Grey Buffalo Check Duvet | 25. Dog Leash
26. Grey Buffalo Plaid Pillow | 27. Buffalo Plaid Chair Slipcover | 28. Checked rug
Have you ever thought to use buffalo checked curtains? What about a duvet cover? Adding this simple element to your space can really up the ante for the holiday season that is sneaking up on us all.
I hope you'll give it a try. Add a little buffalo check to your home and watch your friends reactions when they see how amazing your home looks this fall!
If you like it, share it!
Are you ready to add some cozy decor to your home? Try these ideas out!
Have a great day!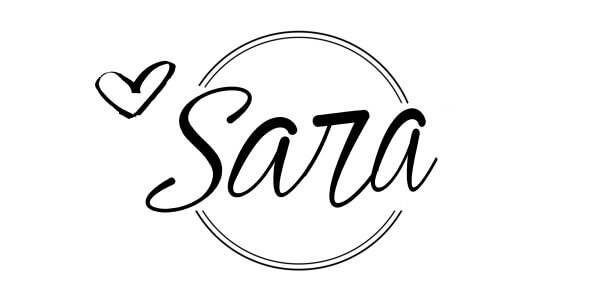 If you like this post, you'll love:
Upcycled Fall Mantel Decor with Flowers, Books, and Pumpkins
Set of Vintage Fall Printables for You Home!
Simple Farmhouse Fall Dining Room Decor
How to Rock an Outdoor Fall Table
GET YOUR FREE GUIDE to 30 DIY projects that can be done over the weekend!
By subscribing, you will gain access to my FREE guide with 30 DIY projects that can each be done in a day, or over a weekend!
You will also receive a weekly email with some of my favorite tips, tricks, and design ideas.