I know we all have those times when we decide its time to get organized. But, where do you start? And what if you want it to look stylish as well as be functional? Yes, this can be a big problem. But, no worries, because galvanized metal storage is where its at! And today I am sharing some of my favorites.
I know we all love this new trend of galvanized accessories and home decor. Today I have rounded up 31 of my favorite galvanized storage solutions for your home. Storage can always daunting and its never really fun to worry about how to create a stylish home while being organized. This is where these fabulous galvanized storage solutions can come into play and help create a fun and stylish space while being functional. I have broken these down into 3 categories of budget friendly amounts. Check them all out! There is so much galvanized goodness!
*This post contains affiliate links. *
All you have to do is match the number next to the galvanized metal storage item to the numbers below and click the name! The link will take you right to the item!
Under 50 Dollars
To start, I wanted to make sure to include some very affordable options, so the section below is for those items that are 5o dollars or below! As you can see there are shelving units, bins, canisters and more! Its so great when you can find items that are gorgeous, functional and affordable!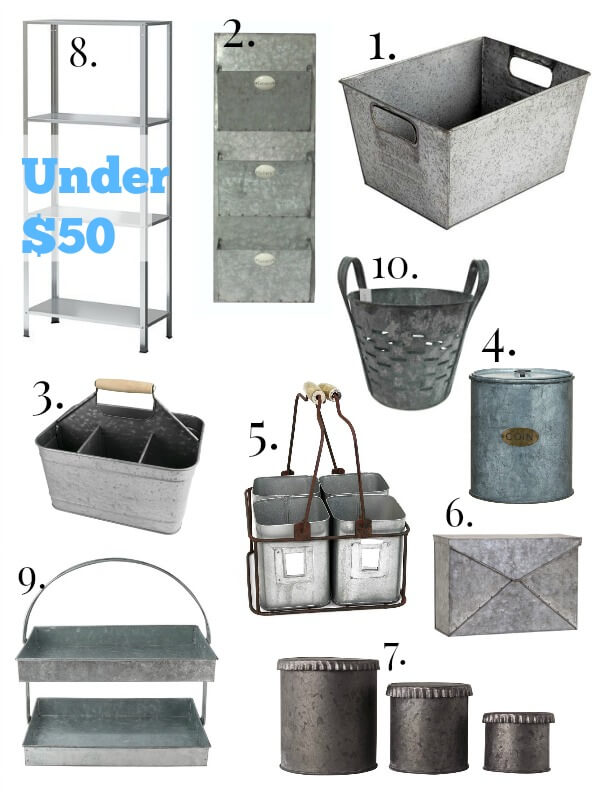 Galvanized storage bin | 2. Letter Storage Rack | 3. Carry All Server | 4. Galvanized Coin Bank | 5. Metal Tin With Handles
|6. Galvanized Mailbox |7. Galvanized Canisters |8. Indoor Outdoor Shelving Unit | 9. Tiered Tray | 10. Galvanized Container
Under 100 Dollars
Now, I wanted to keep these groups a bit separate, so I also have a group of item sunder 100 dollars! I think we can all agree that adding some of these galvanized metal storage pieces would be great! I love the hanging baskets and the shelf with the hooks!
11. Galvanized Canister | 12. Lorren Galvanized Orgainzer | 13. Wall Organizer | 14. 3 Slot Metal Wall Storage | 15. Metal Tough Set |
16. Farmhouse Tub and Stand | 17. Metal Mail Organizer | 18. Metal Cubby Rack |
|19. Galvanized Storage Boxes | 20. Set of 3 Storage Boxes | 21. 5 Tier Organizer |
22. Metal Wall Shelf with Hooks
Above 100 dollars
And last, we have a group of items that are above 100 dollars. Its obvious that some items are going to be a bit more pricey but I think we can agree that they are pretty nice galvanized storage pieces.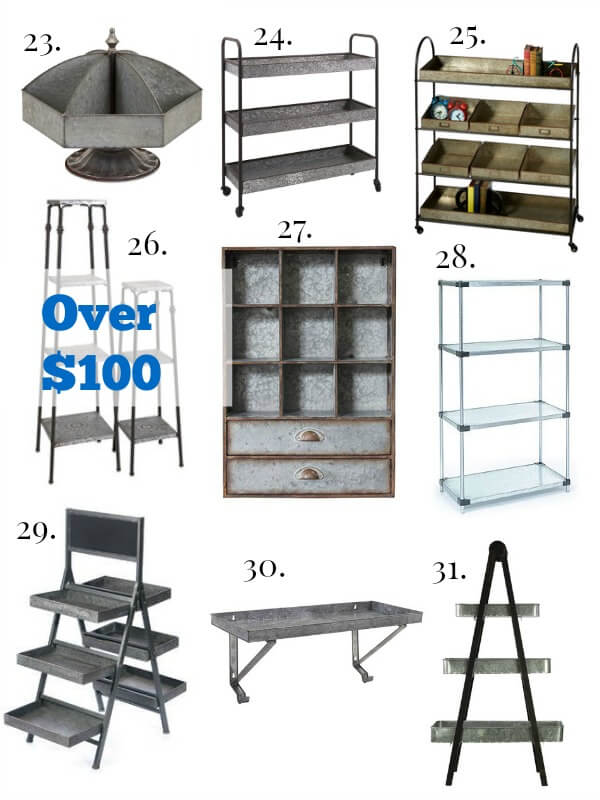 23. Galvanized Spinning Caddy | 24. Homestead Galvanized Shelves | 25. Retro Cart | 26. Galvanized Shelves |
27. Industrial Tin Cabinet | 28. Industrial Shelves | 29. 3 Tiered Ladder Shelving | 30. Galvanized Shelf | 31. Metal Tray Stand
Want to see more organization ideas? Follow me on Pinterest to see what I am sharing!
What do you think of all these galvanized metal storage solutions? I love them and have added some to my home as well! Thanks for stopping by! Have a great day and remember…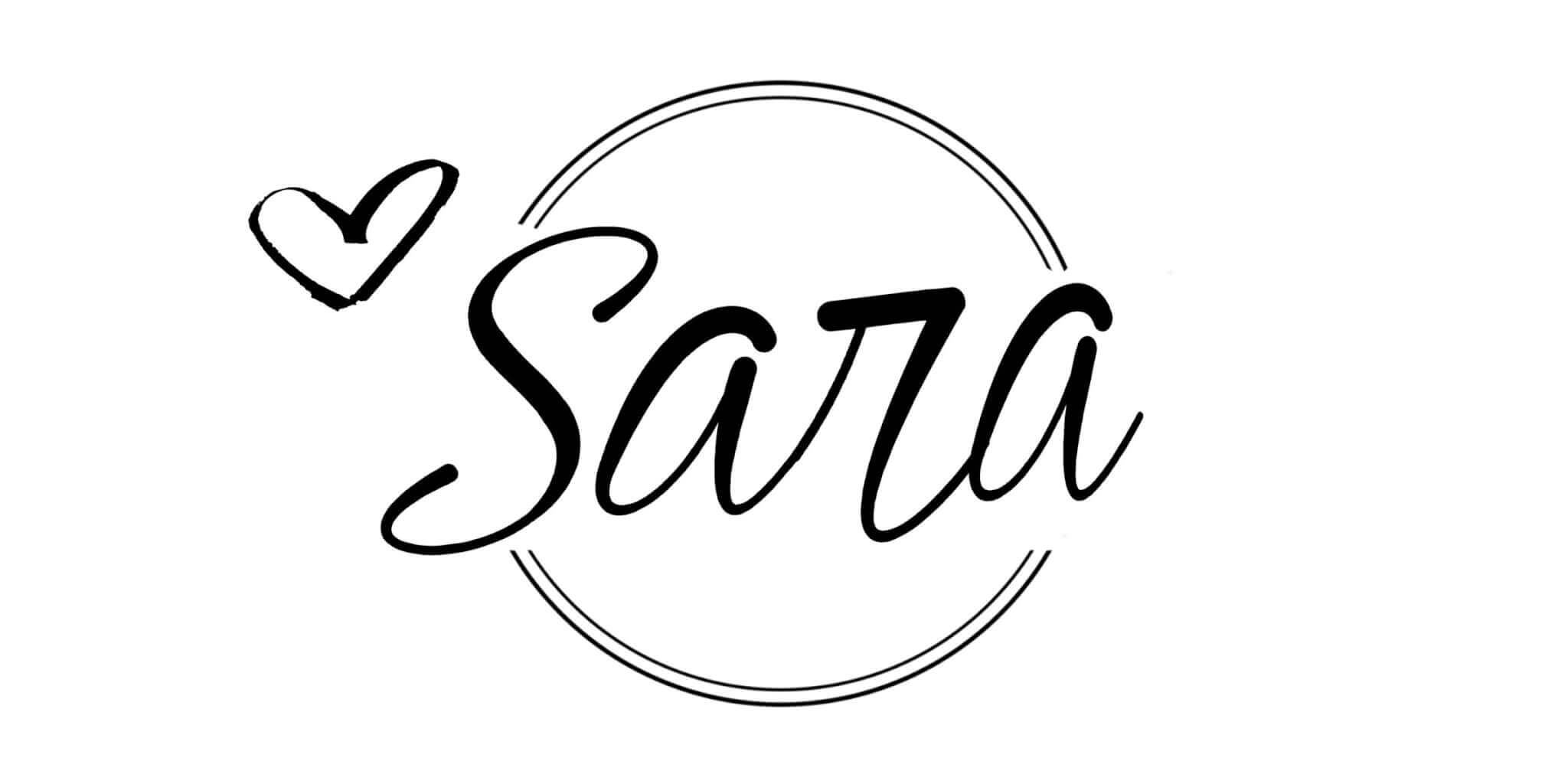 If you like this post, you'll love:
Easy Way to Update an Old Dresser with Hickory Hardware
How to Make Faux Brick Panels Look Like Real Brick
Wrought Iron Beds You Can Crush On All Day
40 Inexpensive Farmhouse Style Wrought Iron Beds
Amazing Boho Decor Available at Walmart!
GET YOUR FREE GUIDE to 30 DIY projects that can be done over the weekend!
By subscribing, you will gain access to my FREE guide with 30 DIY projects that can each be done in a day, or over a weekend!
You will also receive a weekly email with some of my favorite tips, tricks, and design ideas.