I love Christmas! I love everything that comes with it. Which means I also embrace the stressful, and crazy chaotic parts as well. I think we all feel like we need to create the perfect scene, the perfect tree, the perfect dinner, and the perfect everything. But come on, that's not reallyhow life works. I mean, I spend most of December stressed, and I have even found myself yelling at my kids on Christmas Eve. Raise your hand if you are with me! All we can do is so our best and work on creating a magical feel, whether it is with decor or simple actions and forms of service. Christmas can mean different things to so many. For me, since I love to create and design, I love decorating my home with simple and cozy farmhouse Christmas decor.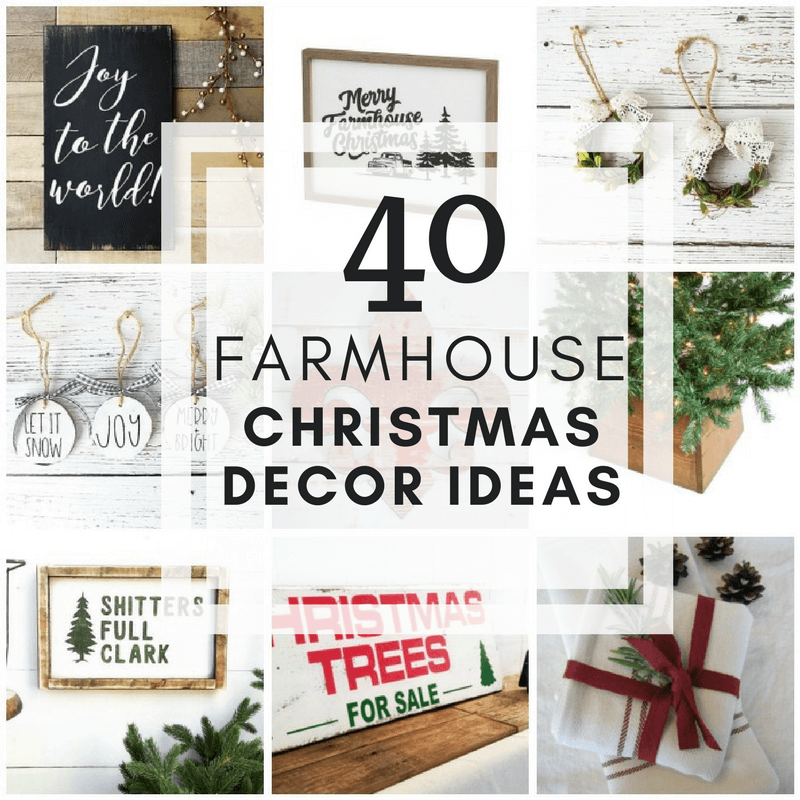 I like to use elements throughout my house that can be carried through the whole winter season and are not super holiday specific. I do have items that are Christmas specific, but if you only want to set up and decorate once, its important to take that into consideration when choosing items to decorate your home.
So, what kind of a Christmas decorator are you? Do you keep it simple, only adding a few pieces here and there? Or are you one that goes all out, and completely transforms your home? I think I am in the middle. I love to transform my home, but I still like to keep the decor simple and classic.
Now, are you a fan of farmhouse? What about farmhouse Christmas decor? If you find yourself a fan, make sure to keep scrolling!
I've got something special for you!
I have rounded up 40 of my favorite farmhouse Christmas decor ideas!
When planning to decorate your spaces for the holidays in farmhouse Christmas decor, there are specific styles you want to look for.
When it comes to Christmas garland…
I like to choose a more realistic type. I love the way cedar garland looks in a farmhouse home. The way it hangs and has a lovely flow to it works so well with farmhouse Christmas decor. If you keep scrolling, you will see my favorites!
Looking for a unique way to dress your Christmas tree?
Have you seen the farmhouse Christmas decor trend of using a galvanized bucket or crate to use as a "tree skirt"? I used one last year on my farmhouse Christmas tree, and it looked so good! I have rounded up some of my favorites for you.
Farmhouse Christmas signs…
I love adding this type of farmhouse Christmas decor. There are so many different kinds of farmhouse Christmas signs that you can get out there, and I have added some that I just absolutely love! The simplicity of a white and black farmhouse sign looks so lovely against just about any colors you want to use for Christmas.
Farmhouse Christmas color ideas….
If keeping farmhouse Christmas decor is on your wish list, I would recommend keeping things simple when it comes to color. Not to say you cant use it, not at all! No, what I am saying is use it strategically. Add muted reds or greens, and add them as pops of color instead of drowning your space with too much.
Now, are you ready for some of my favorite farmhouse Christmas decor ideas?
You can simple click on the image to learn more information about that product.

Did you find something that you just had to have? That's great! Add a few simple farmhouse Christmas decor items to your home and enjoy the holiday season and a beautiful home to boot!
I hope you enjoyed this post, and find it useful in planning your holiday decor! Thanks so much for stopping by! And don't forget to save it for later!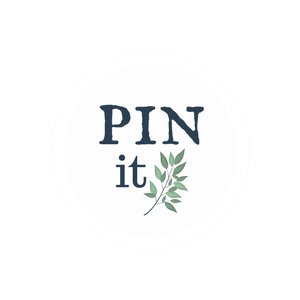 GET YOUR FREE GUIDE to 30 DIY projects that can be done over the weekend!
By subscribing, you will gain access to my FREE guide with 30 DIY projects that can each be done in a day, or over a weekend!
You will also receive a weekly email with some of my favorite tips, tricks, and design ideas.