I love the look of antique mirrors. They have so much character and look so striking in home decor. That is why I decided to try my hand at making my own antique mirror finish.
I was walking through Marshalls one late night with my sister on one of our many late night shopping trips and was telling her about this great metal bed frame I got from a little store in our area called Small Town Cozy. It was a great little bed frame, but in need of some personal touches.
Here's a picture of it just as I was getting started. I initially liked the yellow, but going back to that late night shopping trip, we were discussing it. I was trying to decide if I should paint it another color or keep it. Then we stumbled upon a lamp base with an antique mirror finish and our votes we cast. Yellow out, mirror in. I found these pictures below to show some examples of what I was going for.
VIA: Deladesigns.com
VIA: APARTMENT THERAPY
I had read a few articles on how to antique a mirror, but this was something different. I didn't have a mirror to work with, I had a metal bed.
Once I bit the bullet and started looking into my options, I gathered up my spray paints and other materials needed. Here is what I used:
*This post contains affiliate links. By clicking on the links I may earn a few pennies form anything purchased. The is no cost to you. Thanks for supporting my blog!*
Now to create antique mirror finish:
• Rust-Oleum Mirror Spray Paint
• Black Craft Paint
• Krylon Dark Bronze Hammered Spray Paint
• Rust-Oleum Forged Hammered Antique Pewter Spray Paint
• 1 part vinegar, 2 parts water, in a spray bottle
• plenty of paper towels
Ok, the secret weapon here is the vinegar water.
Let me break this down. I wasn't 100 percent sure which paint to use first, so I kind of messed around until I found a system.
Here is what I came up with: First thing to know is I worked one area at a time. You want to do this so that the paint doesn't dry completely before you can add the final touches.
I hand painted some black craft paint around in different areas, making sure to focus on are area with detail. I did not put a complete coat on. I kinds of spot painted.
I then added some dark brown hammered spray paint layering it on top of some of the black and then adding it in other areas. The goal was to be completely random so that it would look as close to an antique mirror finish as possible.
I then used some of the hammered antique pewter spray randomly, covering up the brown and the black paint, but not completely.
Once I had done this I grabbed my spray bottle with vinegar and water and I sprayed it a few times.
I then sprayed the mirror affect spray paint right over where sprayed the vinegar water. This is where the magic happens.
The paint from underneath as well as the mirror paint will start to create a mottled affect, as well as run in some spots. You want some of the black peek through the silver paint.
I used my paper towels to blot the area once it had a few seconds to develop.
Sometimes I added a little more black paint and them used the same method of adding the mirror paint over it.
Another method I used was once I had sprayed the mirror paint, I would spray just a little bit of the vinegar water on it. Then immediately lightly blot with a paper towel.
I worked one area at a time and it moved pretty quickly. If you wait and let the paint dry, you wont get the mottled antique affect.
*Since learning this technique, I have used it on wood, and laminate furniture. I even used it on my daughters little makeup dresser.
The only difference here is that I did not use mirror spray paint. Mainly, because I didn't have any and it was late when I decided to do this. Still, I love the affect.
Here are a few close-ups of the bed once it was set up in my daughters room( I will let you in on a little secret….I am jealous of her room.)
I think it is safe to say that she likes it as well.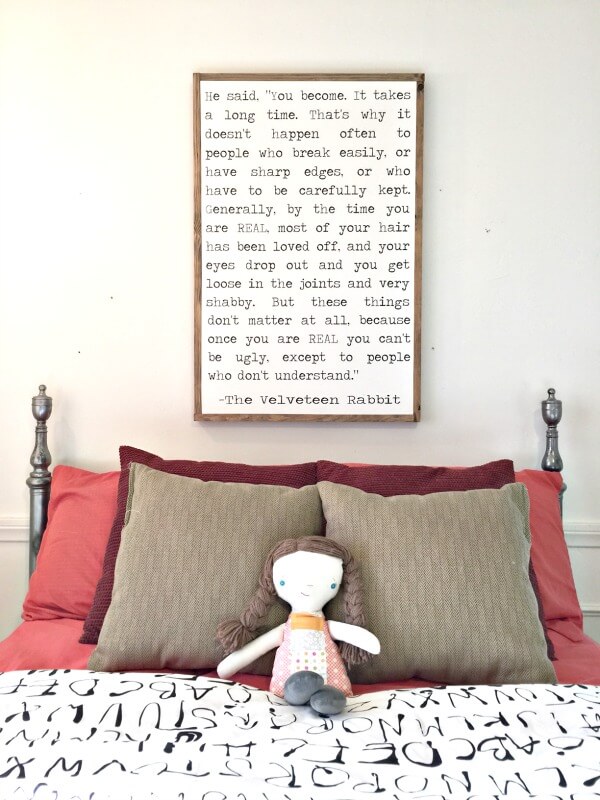 The antique mirror finish was just the thing her room needed to pull it all together. The duvet cover is from Ikea, and the sign on the wall is from Homespun Signs.
Thanks for taking time out of your day to see what was happening at Twelve On Main.
Have a great day and remember…..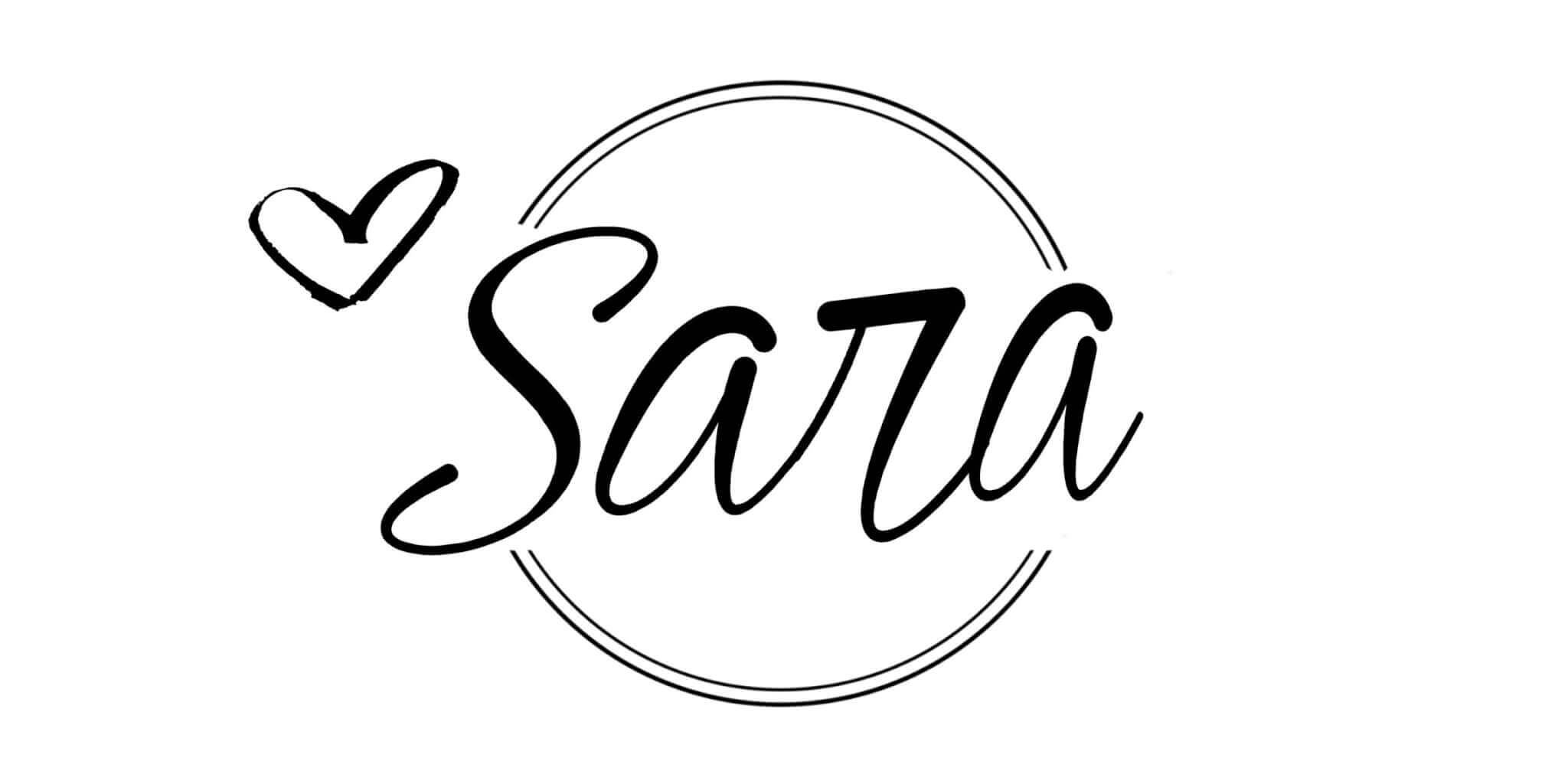 If you like this post, you'll love these….
Some of my favorite products:
GET YOUR FREE GUIDE to 30 DIY projects that can be done over the weekend!
By subscribing, you will gain access to my FREE guide with 30 DIY projects that can each be done in a day, or over a weekend!
You will also receive a weekly email with some of my favorite tips, tricks, and design ideas.