I have been on the hunt for the perfect cheesecake mousse recipe for a long time. It all started when I had the most delicious cake with a cheesecake mousse filling. It was firm, yet delicate, tangy and creamy all together in the tastiest harmony of flavors. After a ton of trial and error, I finally was able to come up with the tastiest and easiest cheesecake mousse recipe ever.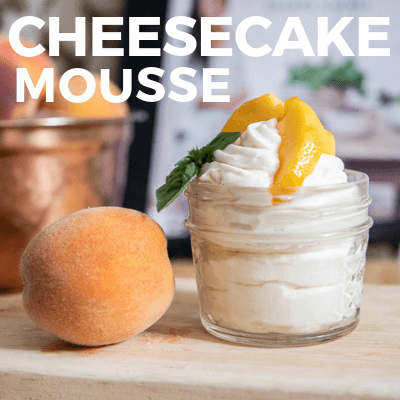 This goes quite a ways back. About 5 years ago, I was working at a local restaurant as a semi pasty chef. I made a couple really delicious desserts, as well as bakes all their bread. It was a really fun job. Many people don't know that about me. I say I was a semi pastry chef because I haven't been classically trained. The skills I had, were the skills I learned at home.
One dessert I made was a delicious lace cookie cup with orange mousse and fresh berries on the top finished off with a little balsalmic vinegar reduction.
That mousse was quite delicious, but I have been on the hunt to create a decadent cheesecake mousse that was easy to make and held up well. I have found with every recipe I made that it had many steps or involved a lot of factors I wasn't familiar with. They also did not firm up as I wanted them to.
That was until one day I stumbled across a mousse recipe that had just a tiny bit of corn syrup. I was intrigued, so I decided to incorporate that into my recipe.
We love cheesecake in our home….like we loooove it. So figuring out a cheesecake mousse recipe that was oh so good was a big win.
I would say that cream cheese is a main food group in our house. I just realized as I was typing this how good it would be in our crepes! We love making crepes. As you can tell we are quite the foodies.
Its creamy, tangy and just so dang yummy
How to make this easy cheesecake mousse:
I have made mousse with gelatin, whipping cream and more, and it just never turns out like I wanted. Once I found the hidden gem of corn syrup. It really was the breakthrough I needed to create some delicious mousses that had a great volume to them, were firm yet smooth and tender.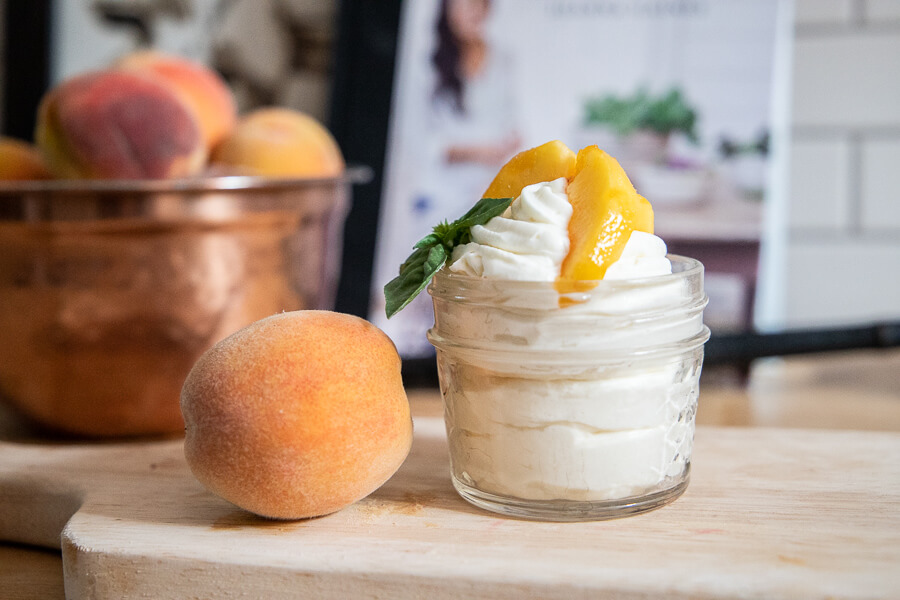 I use my KitchenAid Mixer to make my mousses. It makes mixing them up a breeze.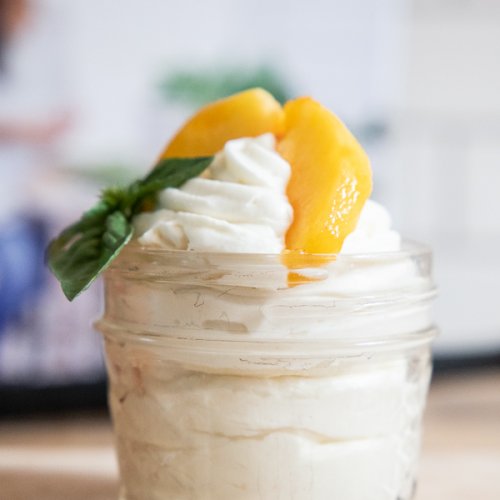 Cheesecake Mousse
Tangy, creamy, decadent cheesecake mousse. This recipe is so easy to make and is the perfect addition to so many desserts including cakes, with fresh fruit and more.
Resting time in the fridge
30
minutes
Ingredients
1

cup

Heavy Cream

8

oz

Cream Cheese

3/4

cup

powdered sugar

1/2

tsp

corn syrup

1

tsp

vanilla
Instructions
In your mixer, mix up the cream cheese until it is softened. Add a tbsp of the heavy cream, vanilla, and powdered sugar. The heavy cream helps make it easier to fold into the whipped cream later.

Mix all together until its smooth

Now, whip your heavy cream until is forms soft peaks. At this point add in the corn syrup and continue whipping until it forms stiff peaks. Don't over whip!

Take half of the whipped cream and carefully fold it into the cream cheese mixture. Once it is incorporated, add the other half of the whipped cream and fold it in. At this point it is ready to eat!

I like to put mine in the fridge for about 30 minutes to let it firm up further.

This is amazing with fresh fruit, in a cake, a filling for cupcakes and more! Its so delicious! My kids eat it by the spoonful.
Just wait until tomorrow when I use this in a really tasty dessert.
Today I gave this cute little mason jar full to my daughter when she came home from an especially hard day at school. Lets just say its the kind of treat that makes her day.
Dip Nilla Wafers in it, add a ton of sweet berries to the top or add it as a cake filling.
I added some fresh peaches ripe off our own trees, because…peaches you know? I can't get enough of them either!
Make sure to save this recipe for the future! Its soo good!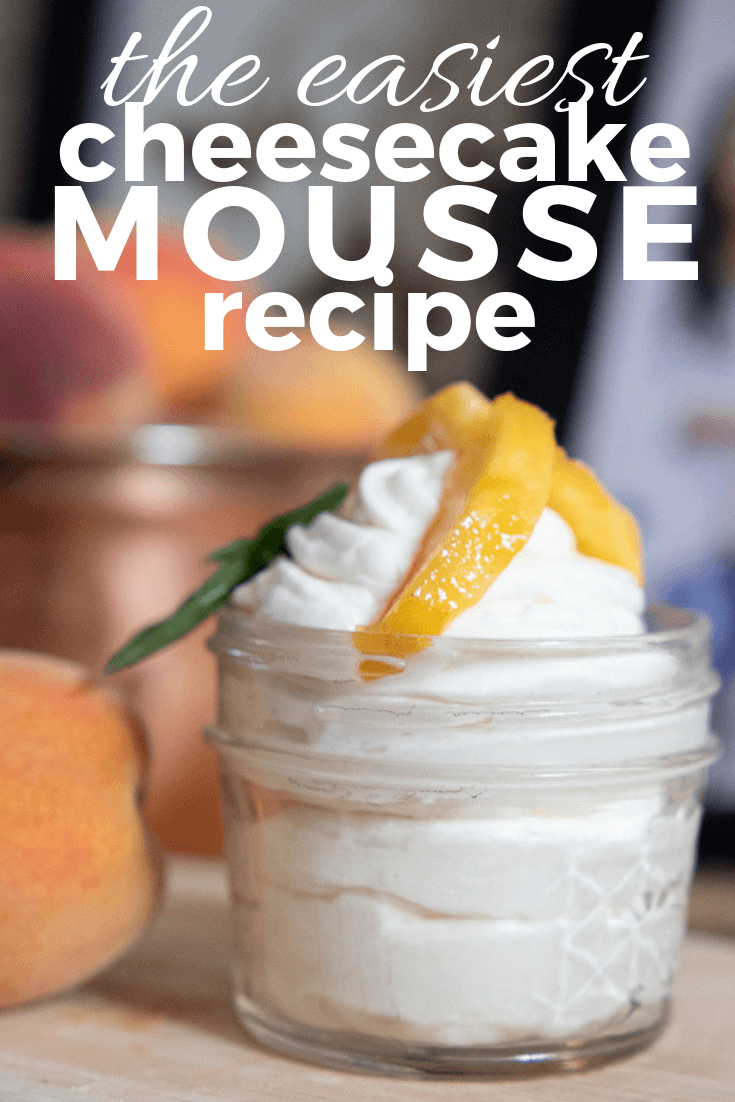 Check out these other delicious recipes:
Peanut Butter Ritz Cracker Smores Recipe
Easy to Make Strawberry Nutella Smores Recipe
Strawberry Throw-up, Our Favorite Strawberry Dessert
Grilled Chicken Souvlaki Skewers With Flatbread and Tzatziki Sauce
GET YOUR FREE GUIDE to 30 DIY projects that can be done over the weekend!
By subscribing, you will gain access to my FREE guide with 30 DIY projects that can each be done in a day, or over a weekend!
You will also receive a weekly email with some of my favorite tips, tricks, and design ideas.