I have been keeping a secret.  One that I am really excited about.  A few months ago, I teamed up with 4 other incredibly talented and amazing ladies to create Home For Fall an E-Book.  We all wanted to create a book that would inspire others to create a warm, cozy space as fall approaches.  Each one of us created some pretty awesome projects and ideas throughout this book.  Now its time to meet these great ladies!  I have joined up with:
Amy Dowling, My Life from Home / Emily Kennedy, Two Purple Couches 
Cat Golden, Pocketful of Posies / Tara Lehman, Lehman Lane / Sara Syrett (that's me!)
I know we are all still in the full swing of summer, I know I am still relishing the long days and warm weather, but there is no time like the present to get prepared for the next season. I am already setting my sights on the harvest of pumpkins, corn and peaches from the garden.
I love everything that comes with fall.  The crisp autumn air, the changing color of the leaves, harvests, pumpkins, apple cider, boots and sweaters.  I can only imagine wrapping up in a soft throw, building that first fire in the fireplace, sipping on some hot cocoa, and reading a good book.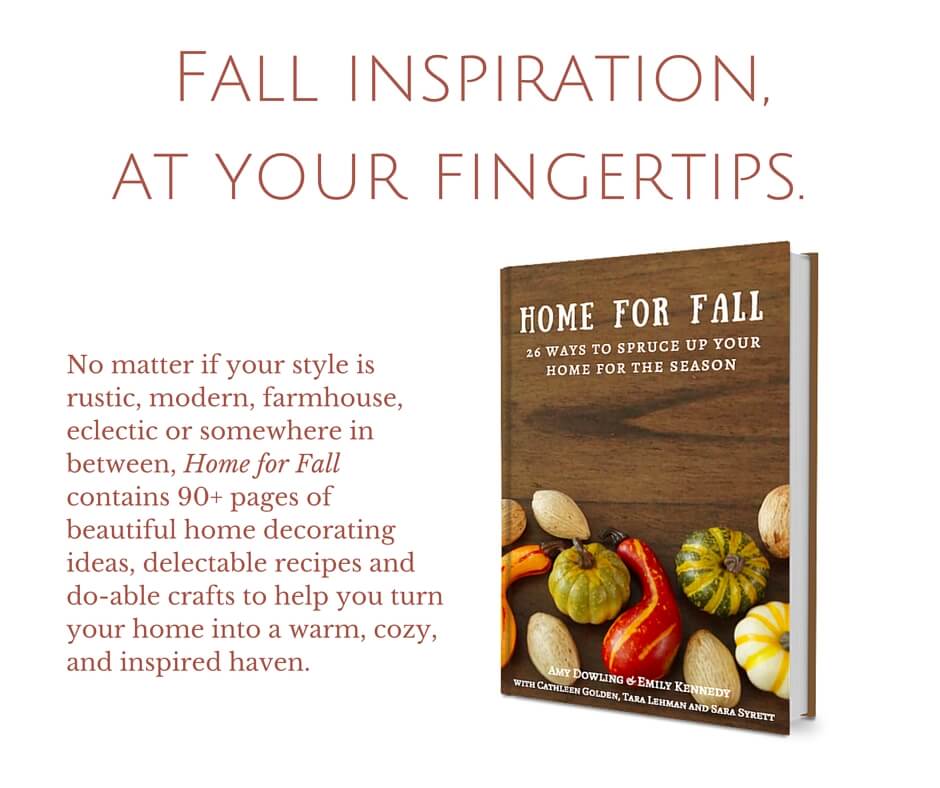 Are you looking for some fall inspiration this year?  Do you want to create a cozy fall retreat that you can enjoy?  Well, look no further! The Home For Fall Ebook is has 90 pages of incredible projects and design ideas just in time for fall.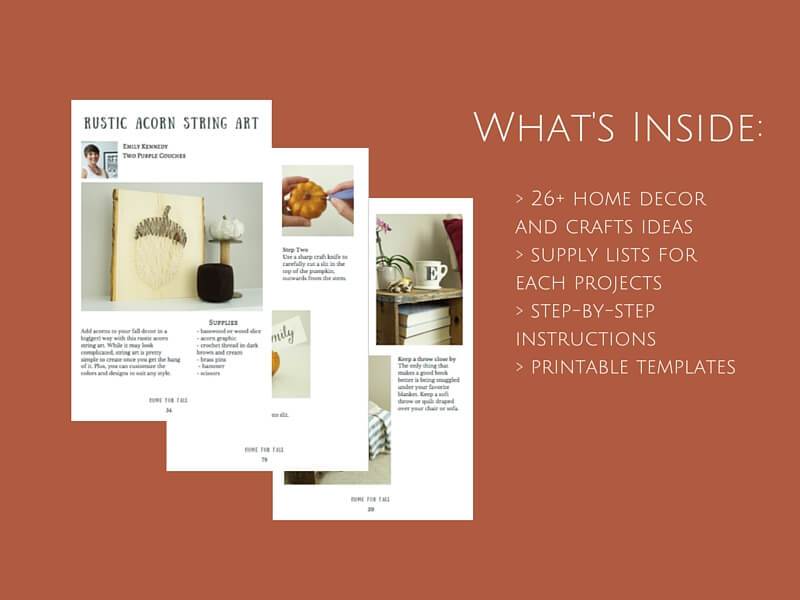 Fall is my absolute favorite time of year, so when I was asked to join the Home For Fall Ebook team, I was instantly on board.  There are over 90 pages of inspiring but simple DIY projects, and home decor ideas.  Each craft and Do It Yourself project comes with a step by step tutorial and supply list.
There is so much inside this book.  If you are looking to decorate on a budget or just need some fall inspiration, this is the place.
And right now, we are offering 30% off the list price!!! Use the code LAUNCHWEEK at checkout and save(order here).
I am so grateful that I was able to work with these incredibly talented women on this book.  I hope you enjoy it as much as I do.
Have a great day and remember….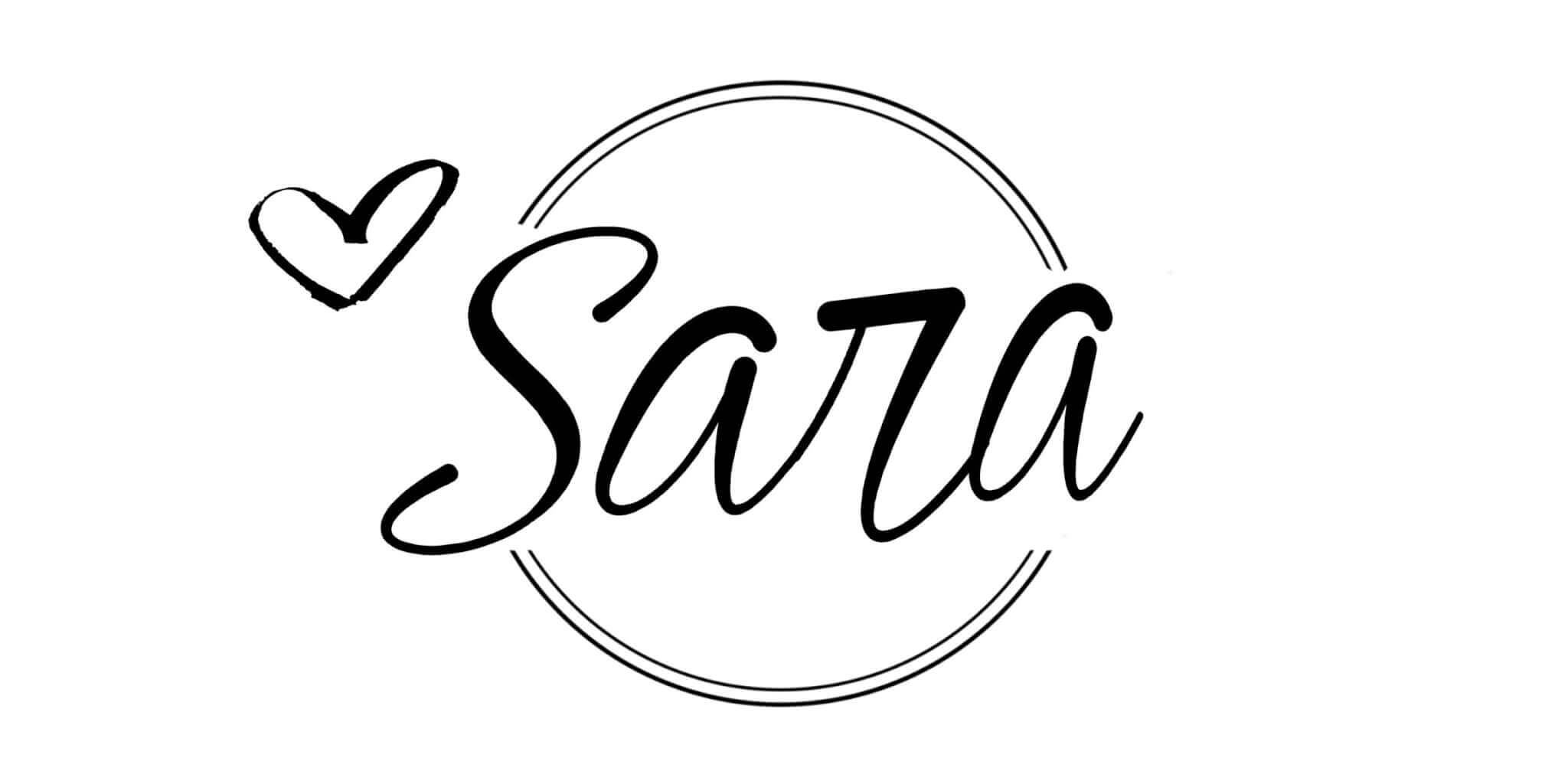 GET YOUR FREE GUIDE to 30 DIY projects that can be done over the weekend!
By subscribing, you will gain access to my FREE guide with 30 DIY projects that can each be done in a day, or over a weekend!
You will also receive a weekly email with some of my favorite tips, tricks, and design ideas.