Well guys, today starts a fun series I wanted to share this week! Its popsicle week! This is something I have never done…and quite frankly, I don't post a ton of recipes but man, I have come to realize to truly love creating recipes and taking photos of food! Today I am starting off my popsicle week with something that reminds me of my Disney Cruise! We are making a Mango Mojito Popsicle.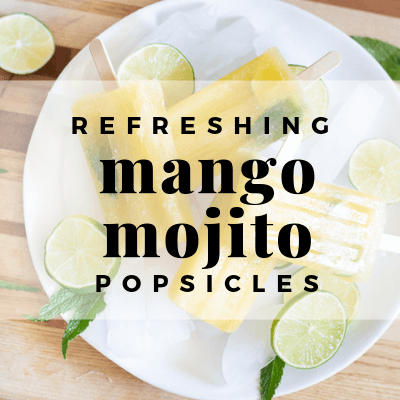 I want to share a quick disclaimer that this recipe is non-alcoholic, but you can easily ass whatever liquor you like to the recipe. We just don't drink in our house, so I made them the way we like them.
I have always loved virgin Mojitos. My sisters and I often make them when we are having a girls weekend or when we want to feel fancy. The fresh tart flavor of the mojito is what I love! When I decided to do this week of popsicle recipes, I knew I wanted to try to replicate a mojito into a popsicle. I mean, can you imagine anything better for summer?
Plus, this mango mojito popsicle is so easy to make!
Now let me tell you what inspired me to create a mango mojito as opposed to a traditional one. When we were on out Disney Cruise a couple of months ago, I often found it hard to get a good non alcoholic drink. The second to last day, I was looking over the drink menu and saw it…the mango mojito….
I asked the server if they could make it without alcohol…and indeed they could.
I was thrilled…and it was delicious. I was pretty sad that I discovered this treat on the second to last day. Since then I have been dreaming about that tasty drink.
Now, it's a tasty and refreshing popsicle.
Lets talk about what popsicle mold I use before we go any further:
I found this silicone set on Amazon and its really great! It comes with a package of sticks and little plastic bags to put your popsicles in to store them! So adorable!
The silicone makes it easy to pull the popsicle out once its frozen. I simply set it in a pan with some water to take the frost off and the popsicles slide right out!
Now lets talk about my mango mojito popsicles…..
My mango mojito popsicle recipe:
There were a few things I needed to make this recipe. I wanted to keep the flavor consistent so I decided to use a frozen from concentrate limeade drink mix as the base of my mango mojito popsicles.
It had the perfect tartness.
This recipe is super easy. All you do is mix the limeade and simple syrup with the mango nectar or mango puree, whatever you can get ahold of.
You then pour them into the popsicle molds.
I then add slices of limes and mint leaves to the tops of the molds. They look so pretty once they are frozen in the popsicle. My kids love to eat the lime and mint too, so theres that!
I love that the popsicle mold came with sealable plastic bags for the popsicles, so that you can store them and make more! Plus the look so cute in the bags.
I hope you try this mango mojito popsicle recipe out! its easy to customize and change as needed! You can make it sweeter by adding more syrup. You can add regular sugar instead if desired or use agave nectar. It's all up to you. You can also add your favorite alcoholic beverage if you want to spice it up a bit!
Here is a printable recipe for my mango mojito popsicles
Mango Mojito Popsicles
This popsicle recipe is so refreshing and perfect for summer with the lime and mango flavors accompanied by a touch of mint!
Ingredients
1

can

Jumex Mango Nectar

2

cups

Limeade

I use frozen from concentrate and mix it with water before using for the popsicles

1

Lime slices

1

handful

fresh mint leaves

3-4

tbsp

simple syrup

you can add or take away depending on how sweet you want it.
Instructions
Put the limeade, mango nectar, and syrup in a bowl and mix together.

Add 2 slices of lime and a few mint leaves to the top of the molds before putting the sticks and lid on. The look so pretty at the bottom of the popsicle when they are frozen.

Freeze for at least 4 hours. Enjoy!
Tell me what you think! Make sure to check back tomorrow to see what popsicle recipe I am sharing!
Make sure you PIN IT
Want to see more of my recipes? Follow my recipe board on Pinterest!
Have a great day!
xx
Sara
Check out these other great recipes:
Strawberry Throw-up, Our Favorite Strawberry Dessert
Summertime Charcuterie Board Ideas for A Crowd
Try the Best Soft Caramels! This Recipe Makes 3 Different Kinds!
What about some great DIY projects? Check these out: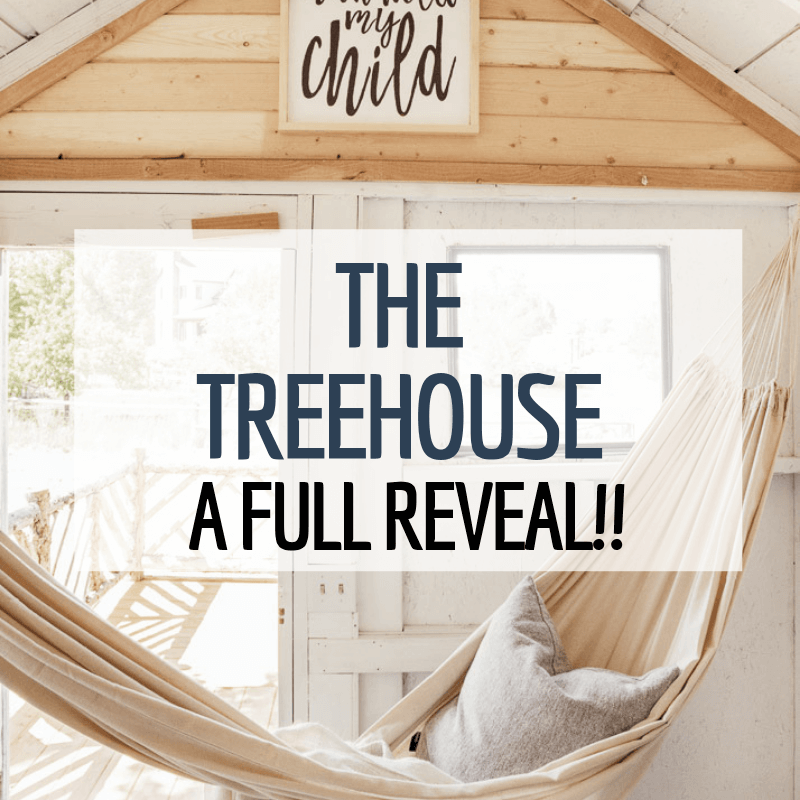 A Treehouse Design Perfect for Kids and Adults!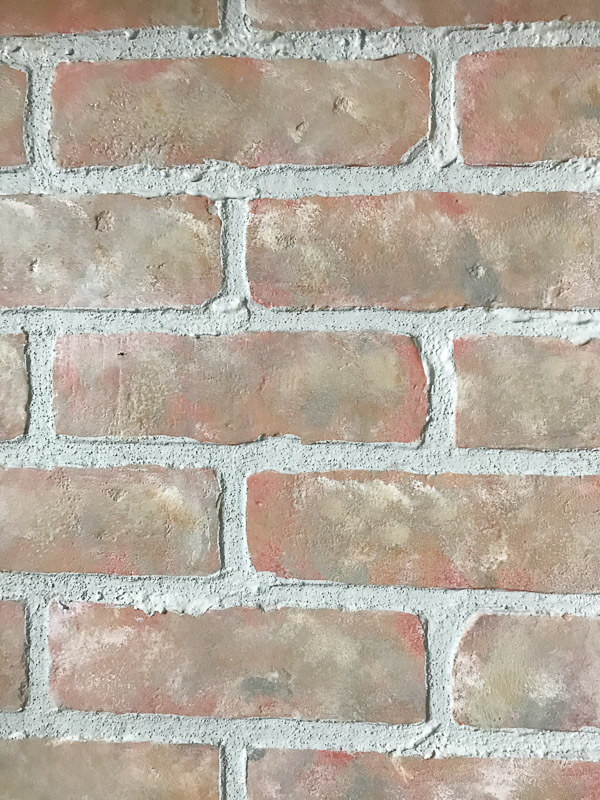 How to Make Faux Brick Panels Look Like Real Brick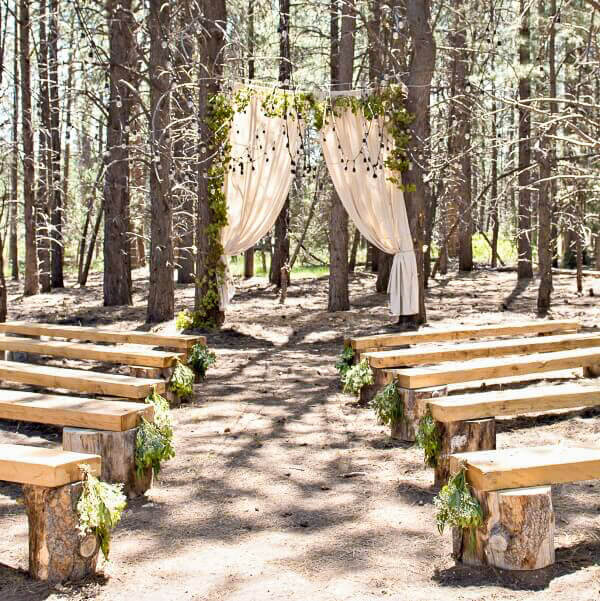 DIY Wedding Backdrop with Dropcloths for Budget Friendly Style
GET YOUR FREE GUIDE to 30 DIY projects that can be done over the weekend!
By subscribing, you will gain access to my FREE guide with 30 DIY projects that can each be done in a day, or over a weekend!
You will also receive a weekly email with some of my favorite tips, tricks, and design ideas.