How to Waterproof Fabric and Material Like a Pro!
Want to protect and waterproof fabric like a pro? Check out how easy it can be to protect interior fabric on surfaces such as dining chairs, bar stools, and pillows! You will not believe how easy it is!
Hey friends hope you are doing well, if this is your first time here, let me introduce myself. My name is Sara and I am the owner of Twelve On Main. My main goal here is to inspire you to make your house your own with home decor tips and tricks, simple and complex DIY projects, and lots of fun! So lets get down to business!
A few days ago, I posted about my brand new counter height stool in the kitchen. I was so over the moon excited about them! There was only one concern…..the white cushion. Now, it was removable and washable so that is a bonus. But, I wanted to take it to the next level to protect it from the 4 messy kiddos in my house. Really I am protecting it from my husband, who is like a bull in a china shop! But, don't tell him that! This method I used to waterproof fabric is so easy, you will not believe it.
So, lets talk about what I used to protect and waterproof fabric:
There are many different types of fabric spray you can use, but I ended up using this kind: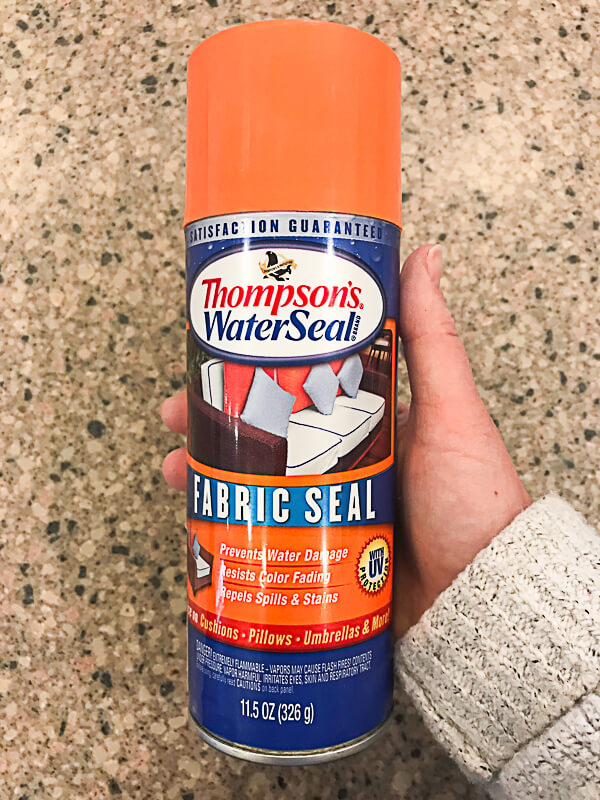 This is a great option, but there are some heavier duty options if you want to use it solely for an outside piece:
Now, thus us where it gets really hard……just kidding.
This is so simple. Make sure you do this outside, since the fumes are pretty stinky. I laid my cushions out on cardboard, and then sprayed 2 even coats on the cushions.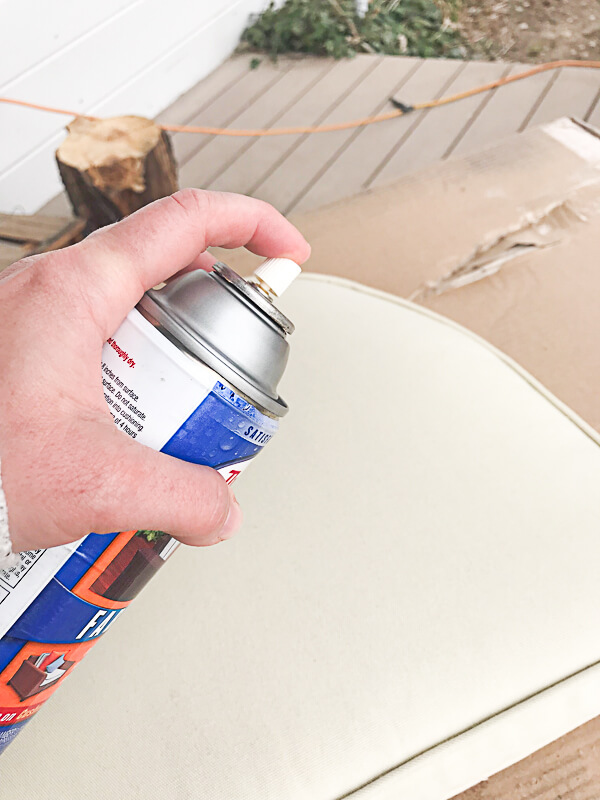 I waited about 4 hours in between coats to let it dry and cure. You do not want to spray a thick coat, especially on a cushion.
2 coats seem to be about right. I let them dry for a day before bringing them into the kitchen.
And you know what? It totally works. Last night my son dropped some rice, with Worchestershire sauce on it. Ummm, that stuff is almost black! I was able to wipe it away, and add a bit of water to scrub off anything that remained.
Success! I was so thrilled. Especially since I was panicked the instant I saw the sauce on my chair! I know I shouldn't worry so much about these things, but the last thing I want are stains on brand new chairs!
And it did not cost that much to give me a little peace of mind.
Have you tried this before? I would love to hear any tips or tricks! I an super thrilled about this and feel like its a game changer on not only fabric inside the home, but now my pillows and cushions outside will be protected as well!
Disclaimer:
Now, before you go spraying your fabric, you need to test it to make sure that it will not darken the fabric or damage it depending on what kind of fabric you want to spray.
For example, suede or silk may not be an ideal fabric to spray with this kind of product.
Always, always test it first to make sure it does not ruin your fabric!
OKAY! Now that that's done, please, pretty please I would love it if you shared this with friends or pinned it! This is how us bloggers keep our websites going!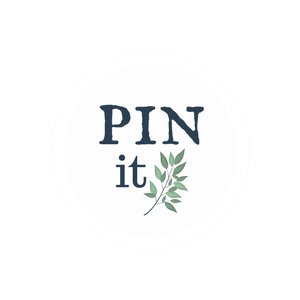 Thanks so much for stopping by and I hope that this helps you keep your home clean and beautiful!
Have a great day!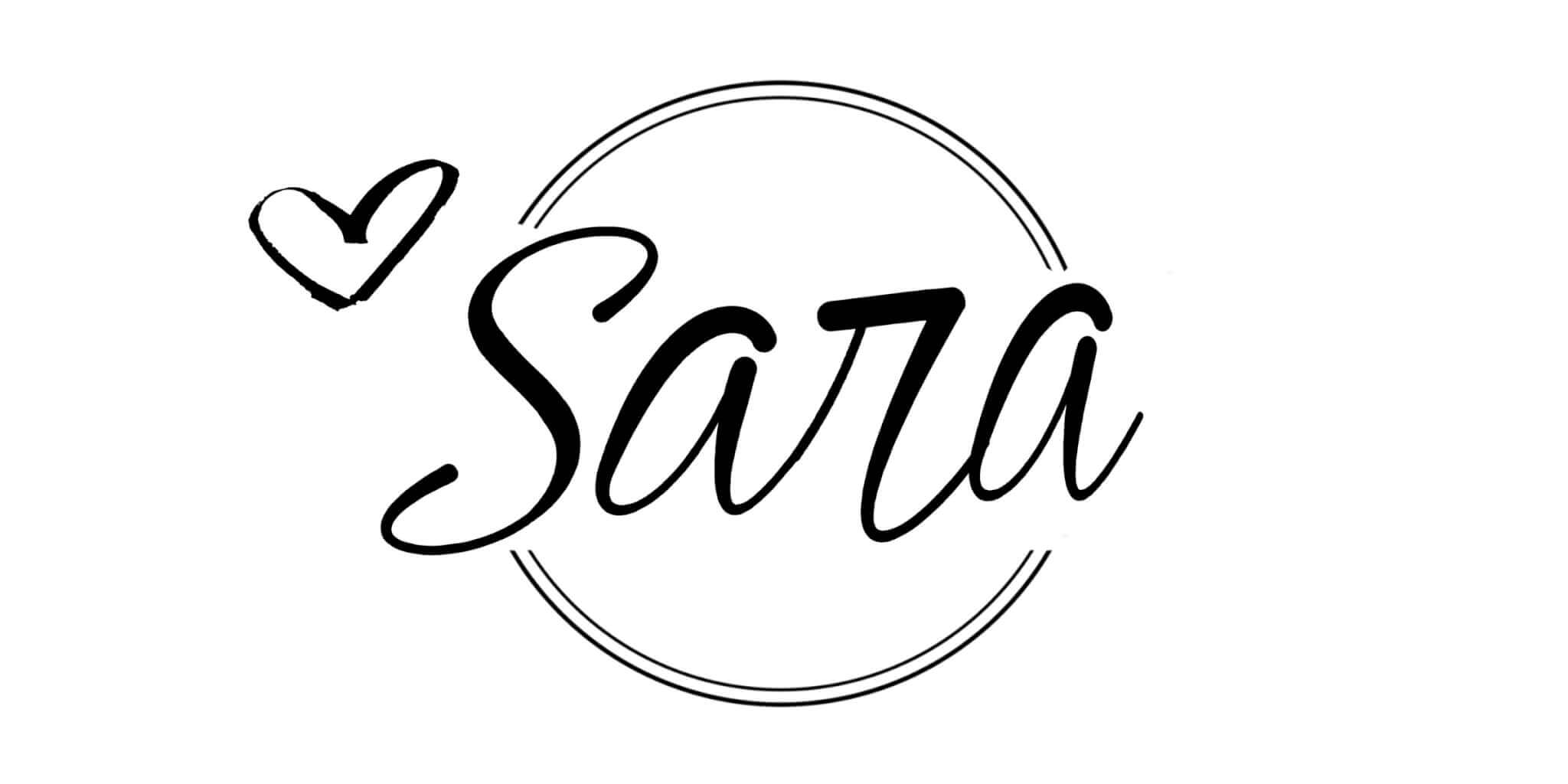 Make sure you check out these awesome posts too:
How to Pick the Perfect Summer Bedding
Farmhouse Style Patriotic Outdoor Tablescape for the 4th of July
A Woodland Themed Outdoor Wedding
How to Hide Ugly Electronics in the Home
GET YOUR FREE GUIDE to 30 DIY projects that can be done over the weekend!
30 DIY Projects to do this weekend!