Painters canvas drop cloth is one of my most favorite materials to use when I am working on home decor projects. You may wonder why I love it so much. Basically, its for its versatility. There are so many ways to transform this material. Over the years I have created many projects. I thought it would be a great idea to share what I have done in the past and I have 8 super easy painters canvas drop cloth project ideas that anyone can do!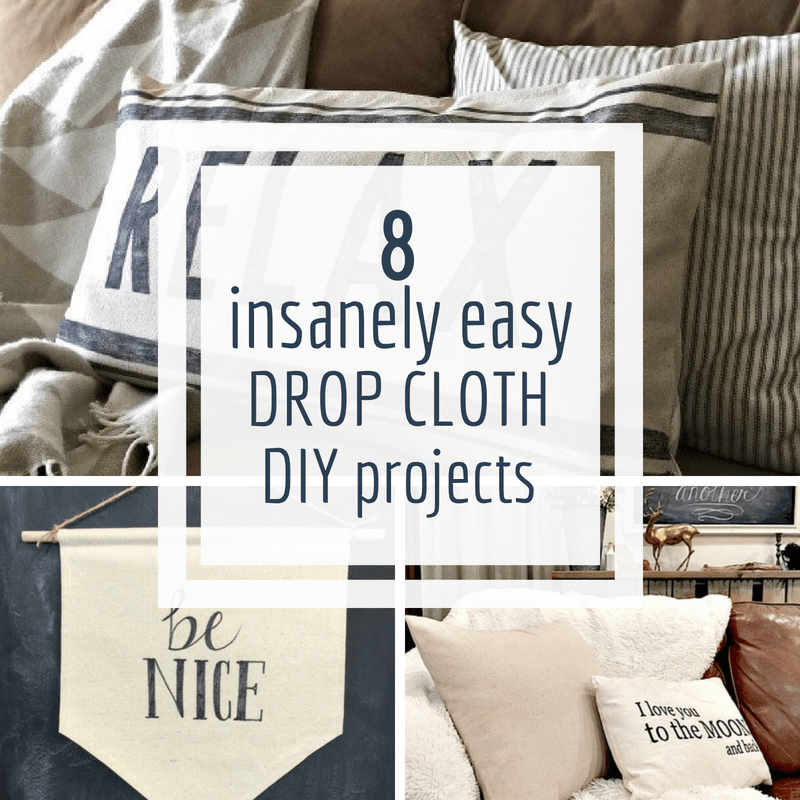 Sometimes I get an idea in my head about a project I want to do, and often times it involves some type of fabric. I live in a small town where we do not have access to stores where I might be able to purchase anything I might need. Because of this, I have to be creative and flexible when I am working on a project, especially if it is a spur of the moment project. So, I have to dip into my project stashes at my home. And something I always have in my stash is painters canvas drop cloth.
The first thing you want to do before using drop cloths for your next project, read this post about how to choose the right dropcloth for your project.
I have used my painters canvas drop cloth for so many different projects, that I feel like it has become second nature to use it whenever I am looking for material for a project. The color and texture of the painters canvas drop cloth allows itself to be very versatile in my home, which centers around a more neutral pallet. However, if you keep reading, you will see that it can be used in a more colorful environment and transform into practically anything.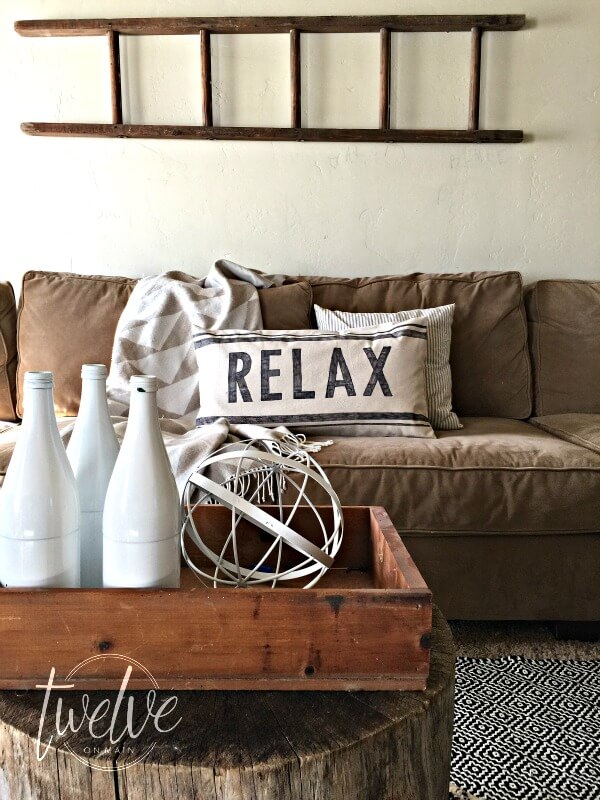 The Best Way To Make A Sharpie Pillow
My sharpie pillows are still one of my most favorite types of pillows! Using painters canvas drop cloth for these add to the charm and function of them! I created 3 different pillows using sharpie markers for the designs and they have lasted so the last 3 years! The sharpie marker has faded just a bit, but I actually like them better that way. They look for distressed and farmhousey. Click the link above to see how I created the entire project.
Make Simple Farmhouse Style Christmas Stockings
I wanted to create some simple stockings for my mantel a few Christmases ago. I love how easy they were to make, and I used a hot glue gun to put them together. Did I mention that they are no sew stockings? Check out the full tutorial by clicking on the link above to see more!
CLICK BELOW TO SEE MORE PROJECTS