Are you ready to see some amazing thrift store upcycle projects? Well do I have a treat for you! Over 30 blogs have joined together to showcase some amazing thrift store decor ideas? Today I am going to show you my:
Thrift store basket storage
The Rules:
Upcycle an item(s) from a thrift store, resale store, or garage sale into a new piece of decor.
There's no monthly theme.
There's no budget to stick to.
Meet the Hosts
Amanda | The Kolb Corner Maureen | Red Cottage Chronicles Kim | Made in a Day
Dru | Polka Dot Poplars Erlene | My Pinterventures Colleen | Life on Kaydeross Creek Pili | Sweet Things
Shirley | Intelligent Domestications Ann | Duct Tape and Denim Debra | Shoppe No. 5 Marie | DIY Adulation
Chelsea | The Johnsons Plus Dog Jes | My DIY Envy Lindsay | Crazy Organized
Molly | Just a Little Creativity Ashley | 3 Little Greenwoods Kimm | Reinvented Michelle | Our Crafty Mom
Ali | Home Crafts by Ali Sue | A Purdy Little House Sara | Twelve on Main
Claire | Pillar Box Blue Chelc | Inside the Fox Den Kim | Farmhouse Made Victoria | Dazzle While Frazzled
Sherry | Savvy Apron Jennifer and Vicki | 2 Bees in a Pod Lora | Craftivity Designs Megan | C'mon Get Crafty
Denise | My Thrifty House Toni | Small Home Soul Deborah | Salvage Sister and Mister
Make sure you follow our board on Pinterest for more upcycled decor inspiration!
---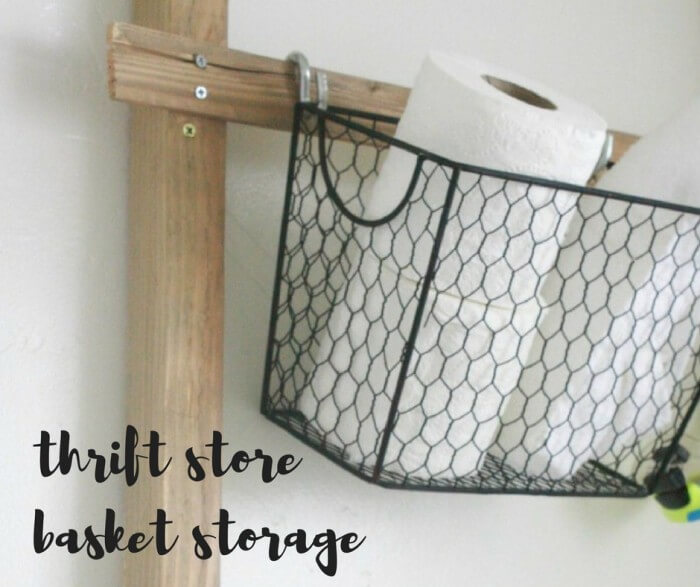 Thrift Store Basket Storage
Hey there all! I am so excited to be joining up with so many awesome bloggers for this months thrift store challenge. This month I decided to go with something simple. You know how thrift stores have a gazillion baskets hanging out. Well, I thought it was time to use one of the ones I found in a fun new way. Thrift store basket storage.
Yesterday I posted my budget friendly bathroom makeover and I used this basket in this room.
This bathroom is one that 2 of my sons use and on top of that, they actually use the drawers in the bathroom to store their under wear, socks, and pajamas, because space is limited in their room right now. It is not a permanent solution, but until then, they are slightly short of storage.
This is where the thrift store basket storage comes into play. Now, I am not taking this basket and transforming it into a light or anything that elaborate. Who said that your upcycled projects had to be elaborate or expensive. Mine was really easy.
Steps to create thrift store basket storage
I created a ladder for towel storage in their bathroom. It resides behind and above the toilet. Its the perfect place to hang a few towels. I was still missing a little bit of storage in this part of the bathroom so I went through my basket pile and pulled out this gem.
It was initially a bright red color. Not exactly my color, but I knew I could work with that. I did however, love the chicken wire on it. It was only 25 cents at our local thrift store.
I spray painted the whole thing black.
Bought 2 S hooks.
Looped them through the top of the basket and hooked it to the ladder rung.
And viola. It is quick and easy towel and toilet paper storage.
I love that it keeps the toilet paper up and out of the way, while also looking cute. One problem with little boys and bathrooms is that they are always making a mess, spraying…..water……and other things and I cannot count the amount of times I have found a brand new roll of toilet paper sopping wet from the shower or other….things.
This simple, and inexpensive basket added much needed storage to this bathroom, and giving it a home on the ladder added a bit of style and design to the room.
So, while my project today might not be record breaking or super inventive, it is a really simple and easy project that anyone can implement in their home.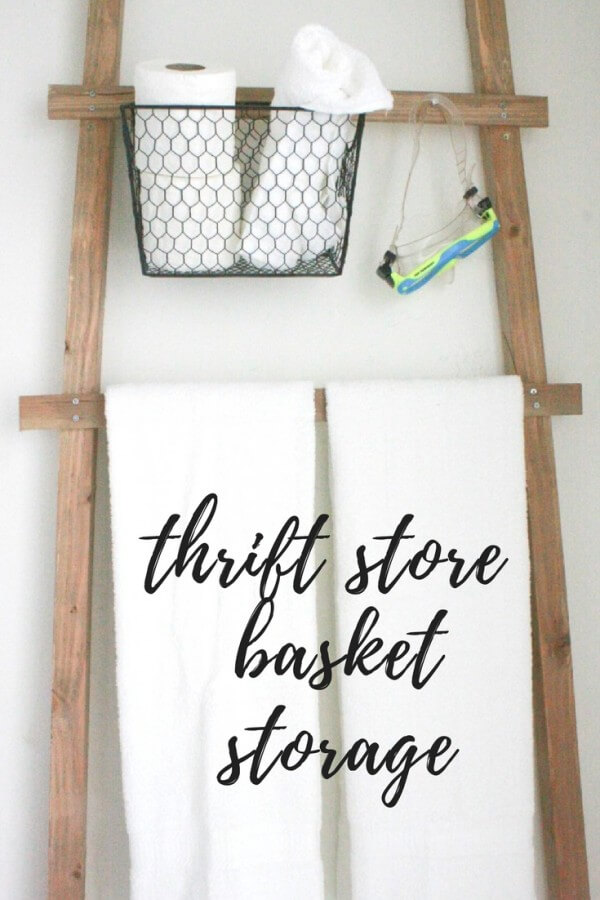 ---
And now for more thrifty goodness!
Check out what my fellow upcyclers created below!
Have a great day!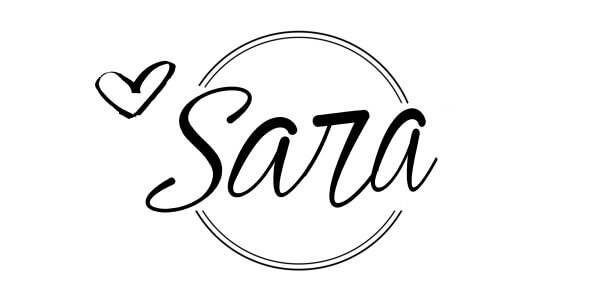 If you like this thrift store post, check these out!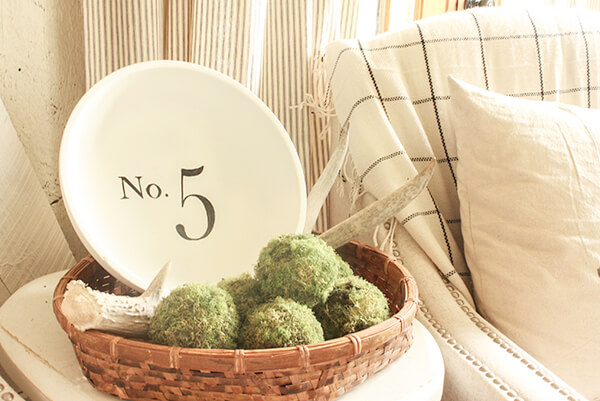 Thrift Store Chair with Farmhouse Flair
GET YOUR FREE GUIDE to 30 DIY projects that can be done over the weekend!
By subscribing, you will gain access to my FREE guide with 30 DIY projects that can each be done in a day, or over a weekend!
You will also receive a weekly email with some of my favorite tips, tricks, and design ideas.