Sometimes I take some time out of my busy days to get lost in the world of a thrift store. This is where I found these wonderful baskets for my thrift store basket wall decor.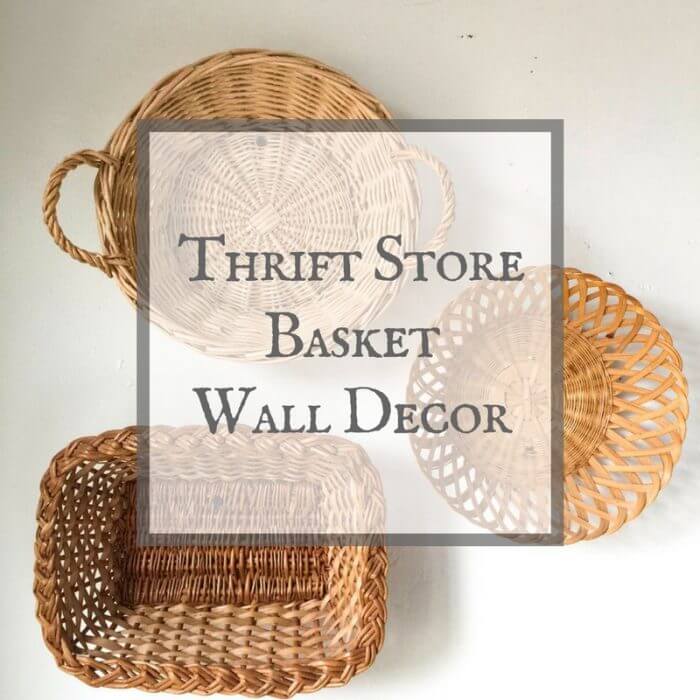 The very first aisle that I go to at a thrift store is their basket aisle. This is a gold mine in my opinion. These are the perfect accessory if you want to have that farmhouse style in your home.
When I am out and about looking for a good thrift store basket, I look for a few things.
A good shape. Depending on what I am going to want to use it for I may want a more shallow or deep basket. I love both round and square, I don't judge.
Texture. I love a basket that has some interesting patterns and textures.
Color. While you can always add a finish to change the look, its not necessarily a step I want to take if I am working on a quick project. And if you are looking for that farmhouse style look, pick baskets with a more natural or raw finish.
Size. A good amount of different sizes will be easier to arrange.
For basket wall decor, I like to gather up round and square baskets. They are a nice way to combine shape and texture in a wall application.
To create a basket wall decor or basket gallery wall, you want to collect your baskets. Here are a few tips.
You want them to be shallow in depth, so that they don't stick off too far off the wall.
Also, look for baskets with unique accents or treatments.
I try to combine baskets that have complimentary finishes. They do not have to match in color, but if they have a similar tone, that will create unity.
You can definitely combine dark and light colored baskets for a basket gallery wall or basket wall decor treatment.
One more thing you want to consider is the amount of baskets you want. Keep the number at an odd number. Think 3, 5, 7, or 9. It makes it easier to balance the space with an odd amount. An even number will be harder to make interesting, but it definitely can still be done.
Maybe you rather shop from the comfort of your home?


In this basket wall decor, I used three baskets that I had found at a thrift store. I used 2 round and one square.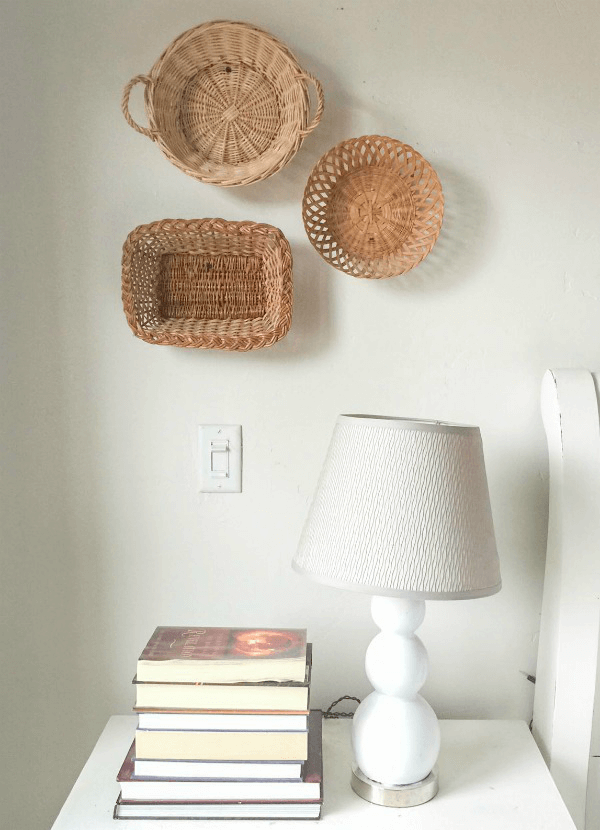 *Before I hung them on the wall, I laid them out on the floor and moved them around until I found an arrangement that worked for my wall.*
You can hang these with a simple nail or screw them on.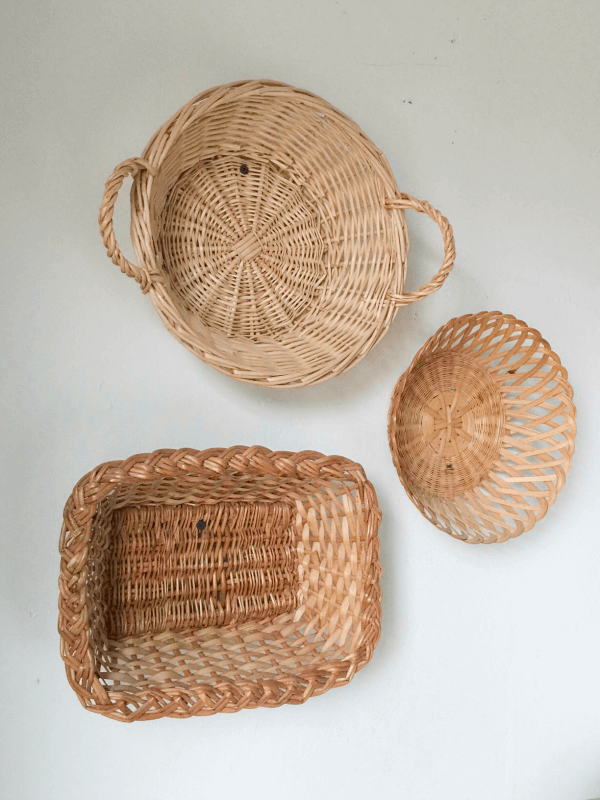 And just like that, with only about 10 minutes, I created this interesting and beautiful basket wall decor without spending a lot of money or time.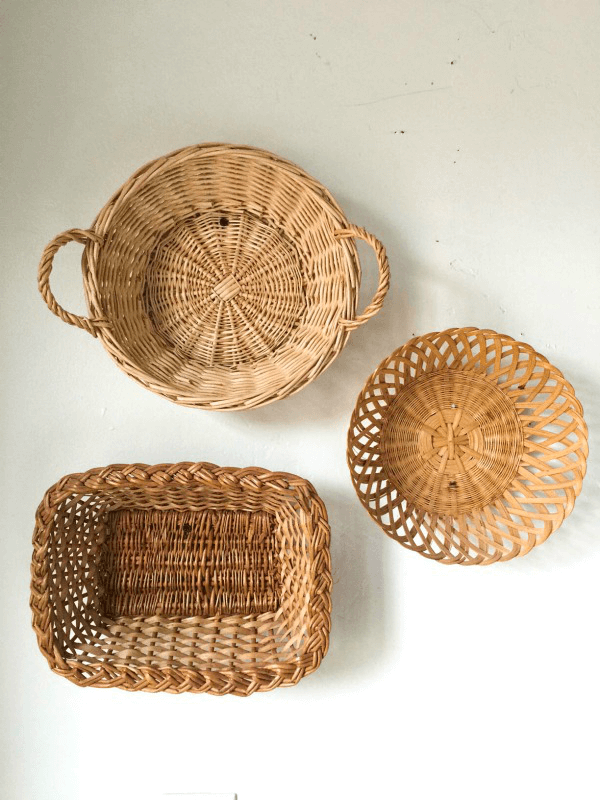 Do you have baskets lying around? Maybe you saw some at a thrift store and didn't know what to do with them? Use them to create unique wall decor!
My theory on it is, get them. They may only cost a 25 cents, and if you end up not using them, you can donate them again! I find it a way to give back.
Now, make sure you share it! I be ever so thankful if you pinned it!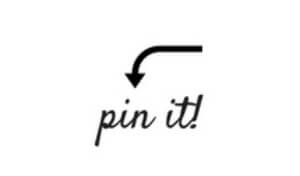 Are you looking for other fun decor ideas? Check these out:
10 DIY Farmhouse Decor Projects | Merry Monday
Decorating With Farmhouse Scales
Farmhouse Spring Decor- DIY Moss Eggs
Have a great day!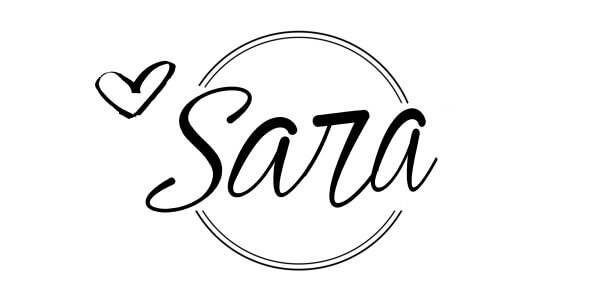 GET YOUR FREE GUIDE to 30 DIY projects that can be done over the weekend!
By subscribing, you will gain access to my FREE guide with 30 DIY projects that can each be done in a day, or over a weekend!
You will also receive a weekly email with some of my favorite tips, tricks, and design ideas.