They are here! We finally have the chicken coop plans available for our beloved chicken coop! If you are new here and want to see all the details and info on our chicken coop, check this post out to see the full reveal! These chicken coop building plans will help you get the coop of your dreams.
After many request we have finally been able to get the plans for chicken coop made and available to you! This has been a true labor of love and we are so thrilled that they are now available.
GET YOUR PLANS FOR CHICKEN COOP HERE:
You can also check out the plans on my Twelve On Main Shop website here~
With these chicken coop building plans you will receive 40 pages of full instructions and coop drawings and measurements. We have taken the time to give full instructions along with a material list.
You will get 3 different files, all in one ZIP file, complete with the materials list, full plan drawings and instructions as well as an additional file with just the drawings for your convenience.
My true passion is integrating function and style in every aspect of our lives. Building something that is functional and yet also stylish and good to look at makes everything more pleasant. I wanted a chicken coop that was fully functional, with some simple conveniences that made it easy to care for our chickens.
This is a chicken coop for 10 chickens and possibly more! We just introduced 4 more chickens and they are all happy and healthy with tons of space!
Some conveniences I wanted was a full height door, taller ceilings, so I could easily clean the coop and access all the areas without having to crawl through. This chicken coop is a dream for my chickens and a dream for us! We can easily take care oof our chickens, give them plenty of space and boy are they happy. We have 11 chickens and consistently get 9-10 eggs per day! Happy chicken happy life!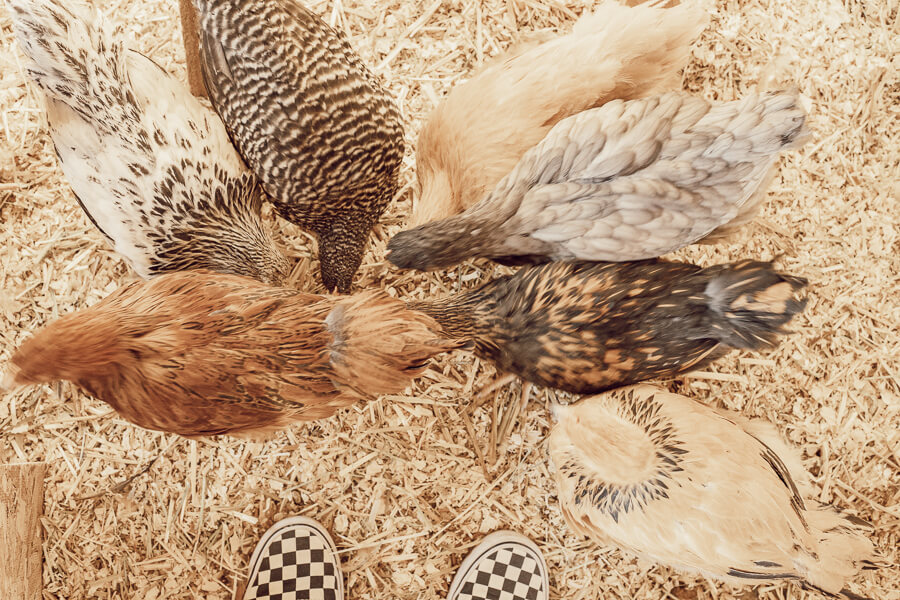 Want this same look but need it to be smaller? You can easily resize this chicken coop style to fit your space. The coop can be cut down as well as the run!
GET YOUR FREE GUIDE to 30 DIY projects that can be done over the weekend!
By subscribing, you will gain access to my FREE guide with 30 DIY projects that can each be done in a day, or over a weekend!
You will also receive a weekly email with some of my favorite tips, tricks, and design ideas.