I've paired up with 19 other talented ladies to bring you a monthly Thrift Store Decor Upcycle Challenge. Each month we will create a new home decor piece from an item(s) we've found at a thrift store, yard sale, resale shop etc. There is no budget or specific theme so we are free to let our creativity run wild!
Meet the Hosts
Amanda | The Kolb Corner Chelc| Inside the Fox Den
Erlene | My Pinterventures Kim | Made in a Day Sara | Twelve on Main
Debra | Shoppe No. 5 Shirley | Intelligent Domestications
Marie | DIY Adulation Lindsay | Crazy Organized Michelle | Our Crafty Mom
Julie | Live From Julie's House Dru | Polka Dot Poplars
Maureen | Red Cottage Chronicles Pili | Sweet Things Channell | Hobnail House
Colleen | Life on Kaydeross Creek Ann | Duct Tape and Denim
Paula | Virginia Sweet Pea Sherry | Savvy Apron Stacy | Anastasia Vintage
You can also follow our board on Pinterest for more upcycled decor inspiration!
---
Farmhouse Hanging Fruit Basket from Old Wire Planters
I was perusing my local thrift store when I came across these bad boys. They were 4 dollars. Say what??
You know those wire hanging planters that have that coconut fiber layer in the bottom? The instant I saw them, I knew what I wanted to make. I wanted to make a farmhouse hanging fruit basket.
It was a pretty easy transformation. The first thing I needed to do was to paint the wire. I spray painted it all black. It stands out so much more than the faded rusty color from the before picture.
Once it was spray painted black, I wanted to shorten the length of the chains that the basket hung from, so I disassembled the hook and chains.
I used my needle nose pliers to open up the hook from the top of the chain.
I took 6 links out of each chain and then reattached them to the hook.
This is where the fun part starts. I found this really awesome vintage pulley system on Amazon. It is specifically for hanging items, and is not necessarily a functional piece. Purely decorative. I have had it for a few months waiting for the perfect time to use it. This was the perfect time.
I hung the wire baskets hooking the first one to the pulley hook and then hooking the other one to the center of the first basket. I made the bottom baskets chains slightly shorter than the top one to make them balance a little better.
The last thing I needed to do was to fill it with fruit and veggies.
I am the worst at storing my potatoes. I put them in my pantry and forget they are there, until it is way to late and they are growing eyes on them. I think keeping them more accessible in my hanging basket is the perfect place for them.
Here is an up close view of the pulley that I got from Amazon. I. Love. It.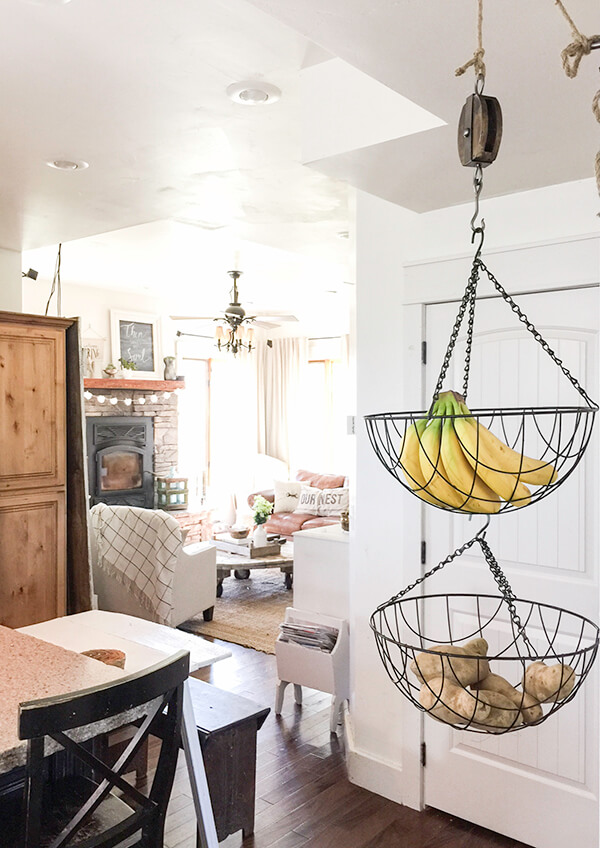 These are my favorite kind of quick projects. This took minimal effort and it yields maximum effect. I love it and I am so glad I came across these. Take a little time out to visit your local thrift store, you never know what you may find!
*This post contains affiliate links*
---
Be sure to check out all of the other creative upcycle projects my fellow bloggers have come up with!
Thanks for stopping by and remember…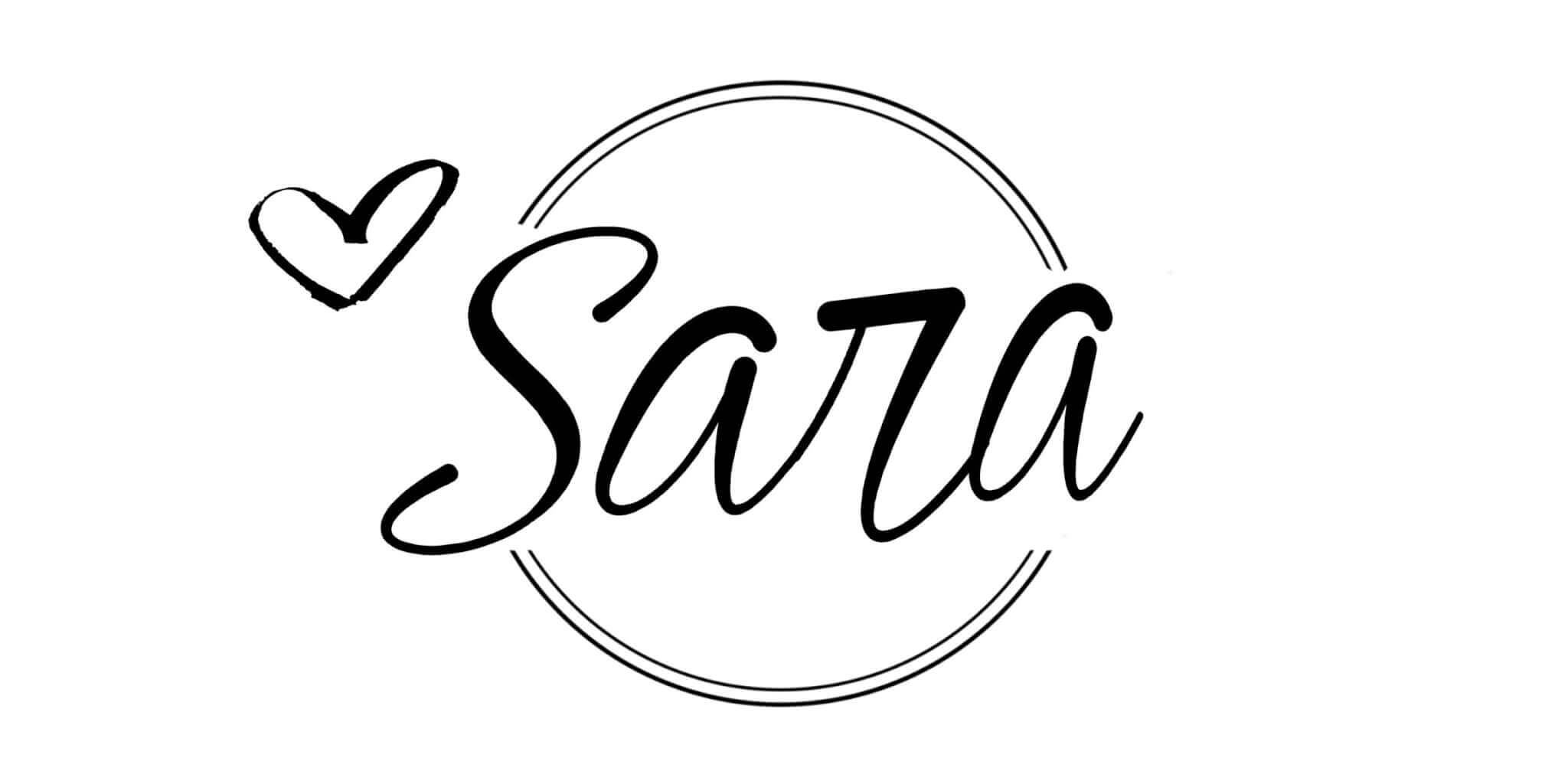 GET YOUR FREE GUIDE to 30 DIY projects that can be done over the weekend!
By subscribing, you will gain access to my FREE guide with 30 DIY projects that can each be done in a day, or over a weekend!
You will also receive a weekly email with some of my favorite tips, tricks, and design ideas.