Hey friends! Its free printable Friday and today I have this super cute farmhouse style chicken printable! Anyone that has been here before know that Ilove my chickens, and I am a fan of the farmhouse style decor. So todays printable is so very spot on. My sweet friend Malory from Fox and Pebble has created yet another great printable and you guys get it for free!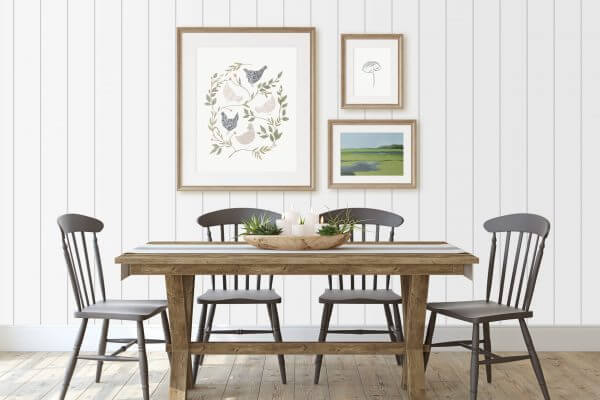 I have created some scenes to be able to show you how adorable this chicken printable really is!
This chicken printable has somewhat of a folk art style to it as well. The colors are soft and muted, and the chickens swirl around with hand drawn greenery.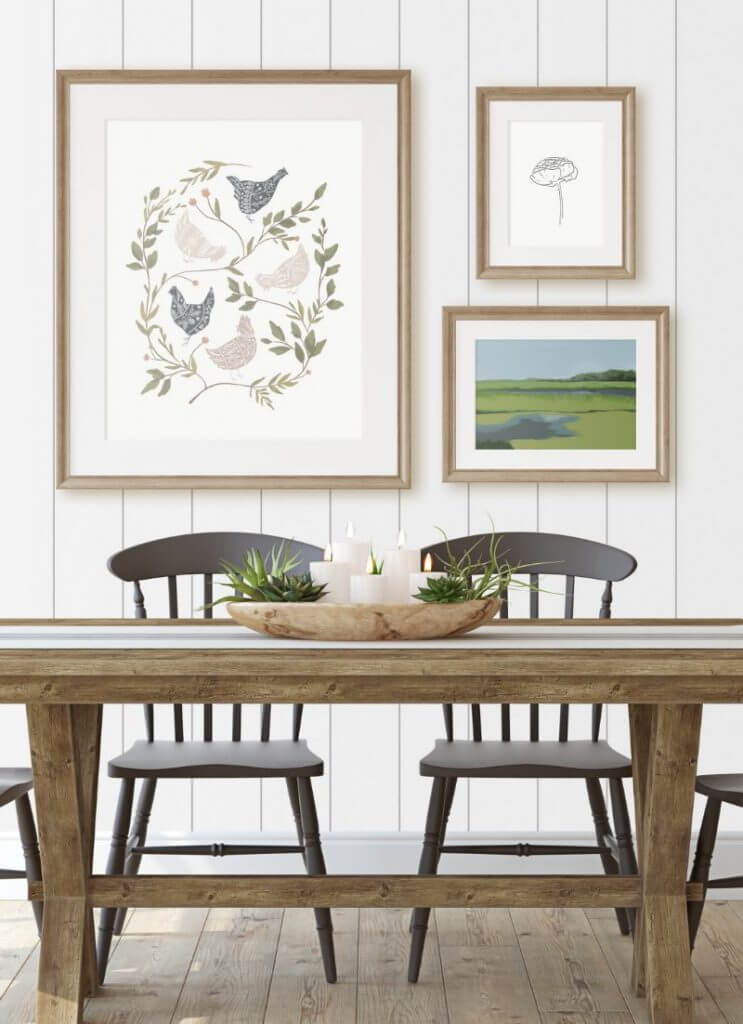 This is a great printable all on its own, or create a gallery wall, with more than one piece of artwork, and give your home a cozy feel, with interest.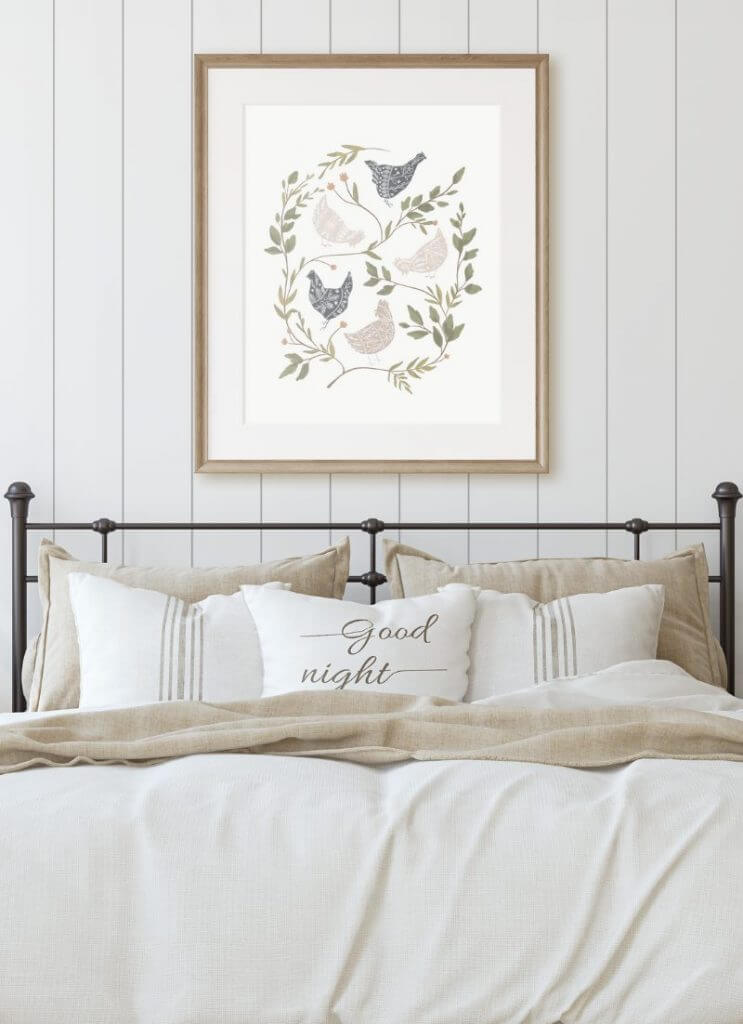 There is a really easy way to get this chicken printable. Simply join my email newsletter, with over 25,000 readers like you! I love keeping in contact with my readers and I love to give them a little something too! If you sign up for my newsletter you also get EXCLUSIVE ACCESS TO MY ENTIRE PRINTABLE LIBRARY! I think thats a pretty great deal!
I have over 50 printables in my printable library for you to download and print on your own. If you already have subscribed to my newsletter, all you have to do it log in to the printable library and it will be in there. And dont worry, I will also send out a newsletter updating you on the new printables!
I think this is just the cutest printable! Who knew we needed a chicken printable here….well, I am sure glad I do now!
Make sure to grab your own adorable chicken printable!
I hope you enjoy these printables that I offer and I hope you will share this post with others. Please do not share the printable library with others. These printables are for personal use and no commercial use is permitted.
GET YOUR FREE GUIDE to 30 DIY projects that can be done over the weekend!
By subscribing, you will gain access to my FREE guide with 30 DIY projects that can each be done in a day, or over a weekend!
You will also receive a weekly email with some of my favorite tips, tricks, and design ideas.