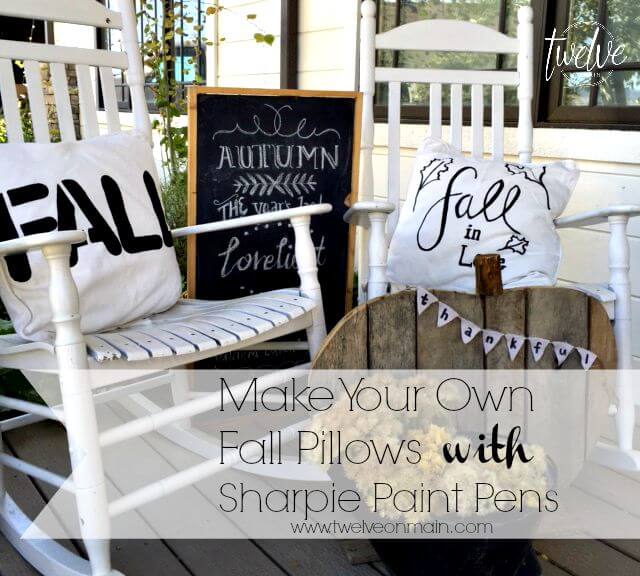 *This post contains affiliate links. I only post product I have tried and believe in.
So I've kind of fallen in love with my Sharpie Paint Marker
.  They have been a great addition to my DIY tools.  I have used them for many various projects, and today I wanted to show how easy it is to use these paint pens to create some pretty cool pillows to add to your fall decor.
A few years ago, my hubby and I purchased an outdoor sectional for our back porch.   It was a really nice one too!  But alas, our hard weather, 4 kids, and 2 very very naughty kitty cats took their toll on our outdoor furniture.   We decided to throw it out, but one thing I was able to keep was the huge collection of pillows with white pillow covers.  This had been a fantastic addition to my collection of DIY items.  This is what I used to start this project.
For my first sharpie pillow I used: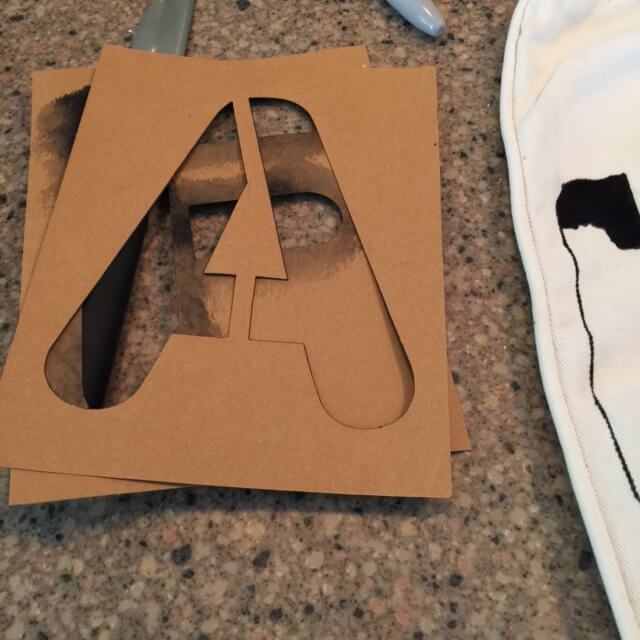 I have a really bad habit of starting a project about 30 minutes before dinner time.  I think I find my creative genius at about 4:30 daily.  So I was whipping up some roasted red pepper pasta for dinner while I had this mess spread out on my kitchen island.  I had my pillow cover ready.  I traced the stencil letters onto the fabric.  Once I had all the letters outlined, you can easily color them in.  When you press on the sharpie paint markers it will increase the amount of paint coming out of the tip.  I wanted a nice solid look to these letters so I would press the tip a few times to keep the paint flowing.
About half done.
Once I had the letters colored in, I was done.  I inserted my pillow form and zipped it shut.
I have played around with where to put this pillow and love it both in my home and on the porch so it is just going to rotate from time to time. Right now it is on the porch.  Stop by tomorrow for a freehand pillow tutorial pillow I made to go with this one.
Thanks for stopping by!  I would love to hear form you and would love it even more if you'd follow me on social media!  I am fun to follow, I promise:)
Have a great day!  I know I will.
GET YOUR FREE GUIDE to 30 DIY projects that can be done over the weekend!
By subscribing, you will gain access to my FREE guide with 30 DIY projects that can each be done in a day, or over a weekend!
You will also receive a weekly email with some of my favorite tips, tricks, and design ideas.