Many of you have seen the final reveal of my One Room Challenge Laundry Room Remodel. Many of you may not, I strongly encourage you.  It was a project full of blood, sweat, and tears.    I have had some requests to show how I made my "tomato cage laundry baskets", for this project we will call them DIY wire laundry baskets.
I called them "tomato cage laundry baskets" was for one very simple reason.  These wire rounds were being used as our tomato cages in our garden up until about a week ago.  You see, during this 6 week challenge of remodeling my laundry room, I had ordered some pretty fantastic industrial style laundry carts that were to go in the laundry room.
Well, 2 days, count it, 2 DAYS,  before my room was to be revealed, I found out from the company that the laundry carts were on back order.  I was so mad.  I feel like I ask this often, "why would you sell something and guarantee a specific ship date, especially when someone pays extra for 2 day shipping if they are on back order.  Also, why in the world did I not receive an email about this either?  I had to call the company to find out why they hadn't shown up yet.
Basically, this news put me into a panic.  I practically live in the middle of nowhere.  A place where I cannot run from store to store looking for what I need.  So, I used what I had, tomato cages and dropcloth.  Now, if you do not have tomato cages in your backyard.  There is an easy fix.  You can find rolls of wire mesh fencing at your local home improvement center.  You can take that wire and create the same shape by creating a tube with the wire and securing the ends together.
Now back to my story….
I hustled out to my garden and found the nicest ones I had.  I brought them into the garage and traced circles on my plywood that was the same circumference as the wire.  I then used my jig saw to cut out the rounds.  These rounds will serve as the base of the DIY wire laundry basket.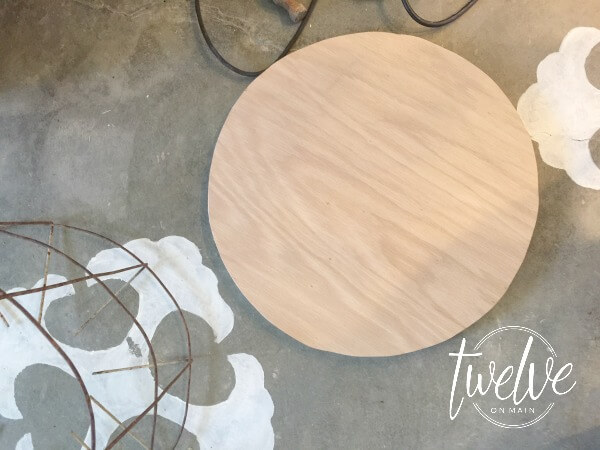 The wire tomato cages had long single wires on the bottom that were what we used to secure them into the ground.  I bent these down into the center of the wire "cage".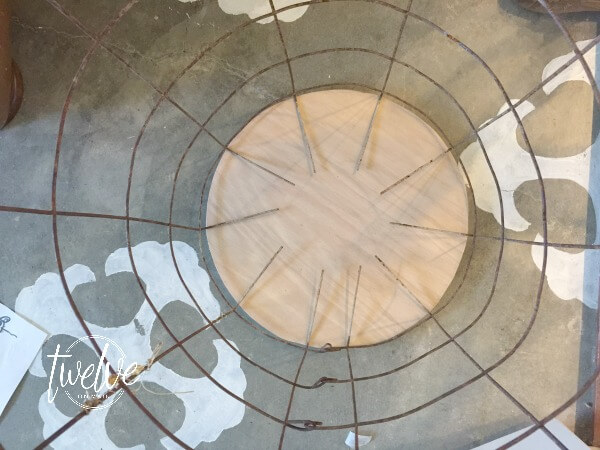 Once they were all bent in, I set it on the wire round.  The wires should lay flat onto the wood round.   I grabbed hold of my trusty electric stapler.  Ladies and gents, this is a must have!  It saves you so much time and you dont need to be a super strong man to staple into this wood.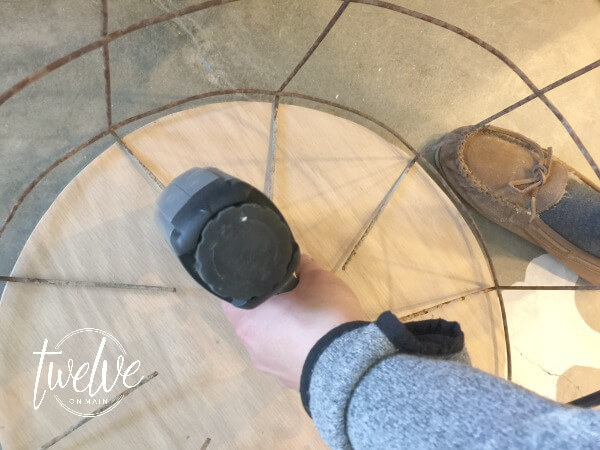 I stapled all the wire into the wood round, making sure it was centered, every once in a while having to adjust the wires.
Once the wire was secured, I used my grinder to smooth out any sharp edges of the wires on the top of the basket.  I didn't want to have the dropcloth laundry bag that will be places inside.
The bag was really easy to make.  I measured the height of the basket and the circumference to make sure it is the correct size for the baskets.  Have you ever bought a store bought laundry baskets with the canvas liners?  They are always too small for the basket.  Not this one.  I wanted it to fit and hold all the laundry I could throw at it.
I cut a rectangle of dropcloth.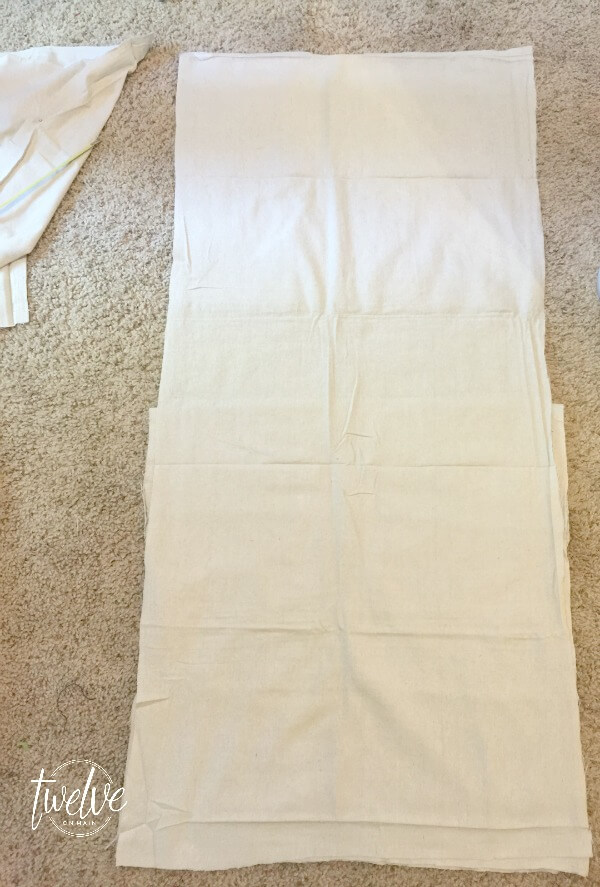 I cut three rectangles and then three rounds that will serve as the bottom of the laundry bag.
I took the short edges of the rectangle pieces and sewed them together.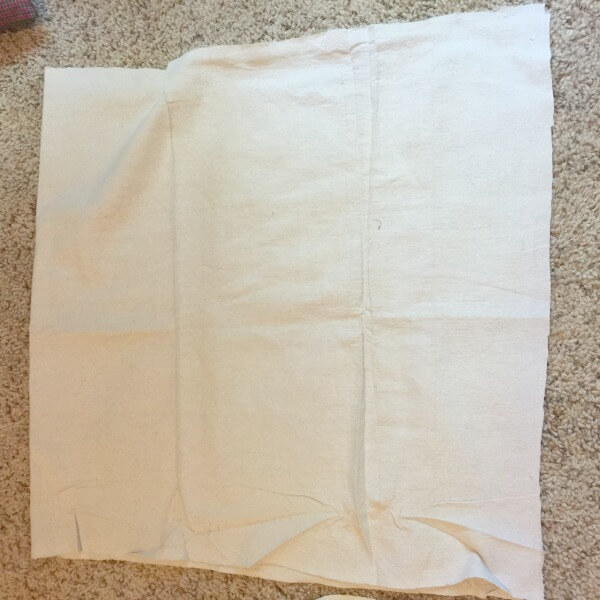 Then while it was inside out I sewed the circle piece to the bottom.  I used my pins to secure it to the other piece of dropcloth.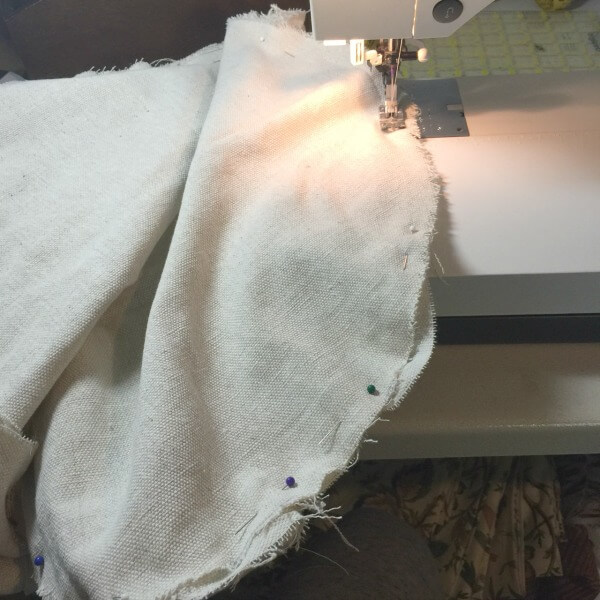 Once the round piece was sewn to the wall of the bag, I turned it right side out.  I then folded the top down 1 inch.  This was sewn as well.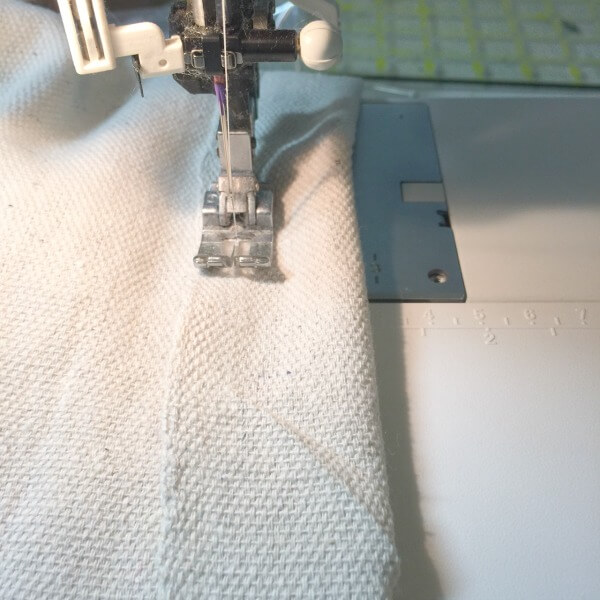 You want to fold the cloth outward and sew it down.  It will look like the raw edge of the hem is on the outside.  So unslightly 🙂
Don't fret, it will all work out.   Once you put the laundry bag into the basket and fold over the side of the bag, the finished edge will be showing.
The last thing I did was cut a small hole in that top hem, right at the seam.  I used this hole to feed my rope through.  It now has a draw string!
I set them in the baskets and tied the drawstring.  I now have "tomato cage" laundry baskets.
A few things:
Since my wire had been outside for a long period of time, I do think I will go back and spray paint the wire so that the rust doesn't damage the laundry bags.
For a basket like this you can leave it as it is or you could add caster wheels to the bottom to make them easier to move around.  I will be adding casters to mine one of these days.  You know, when I have nothing else to do:)
These DIY wire laundry baskets took about 2 hours to complete.  That is including the sewing of the laundry bags.
I love, love, love these laundry baskets.  These cost be all of about 40 dollars to make.  The ones I was going to purchase were only about 300 dollars total.  Hows that for an ironic end.  That lazy company that didn't guarantee their product, even when they do guarantee it managed to save me a nice chunk of change.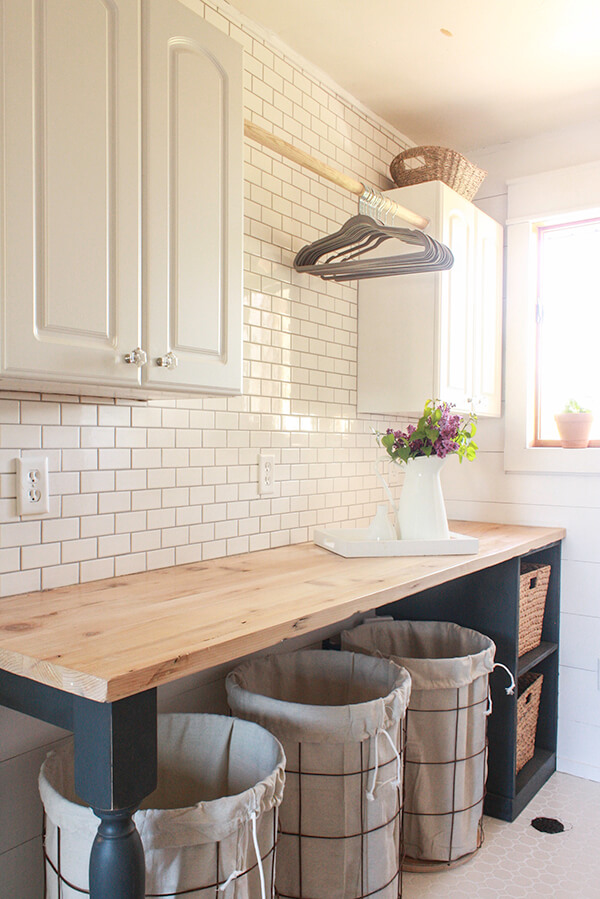 Here they are in their new home.  They sure make me happy.
Thanks for stopping by!  Have a great day and remember…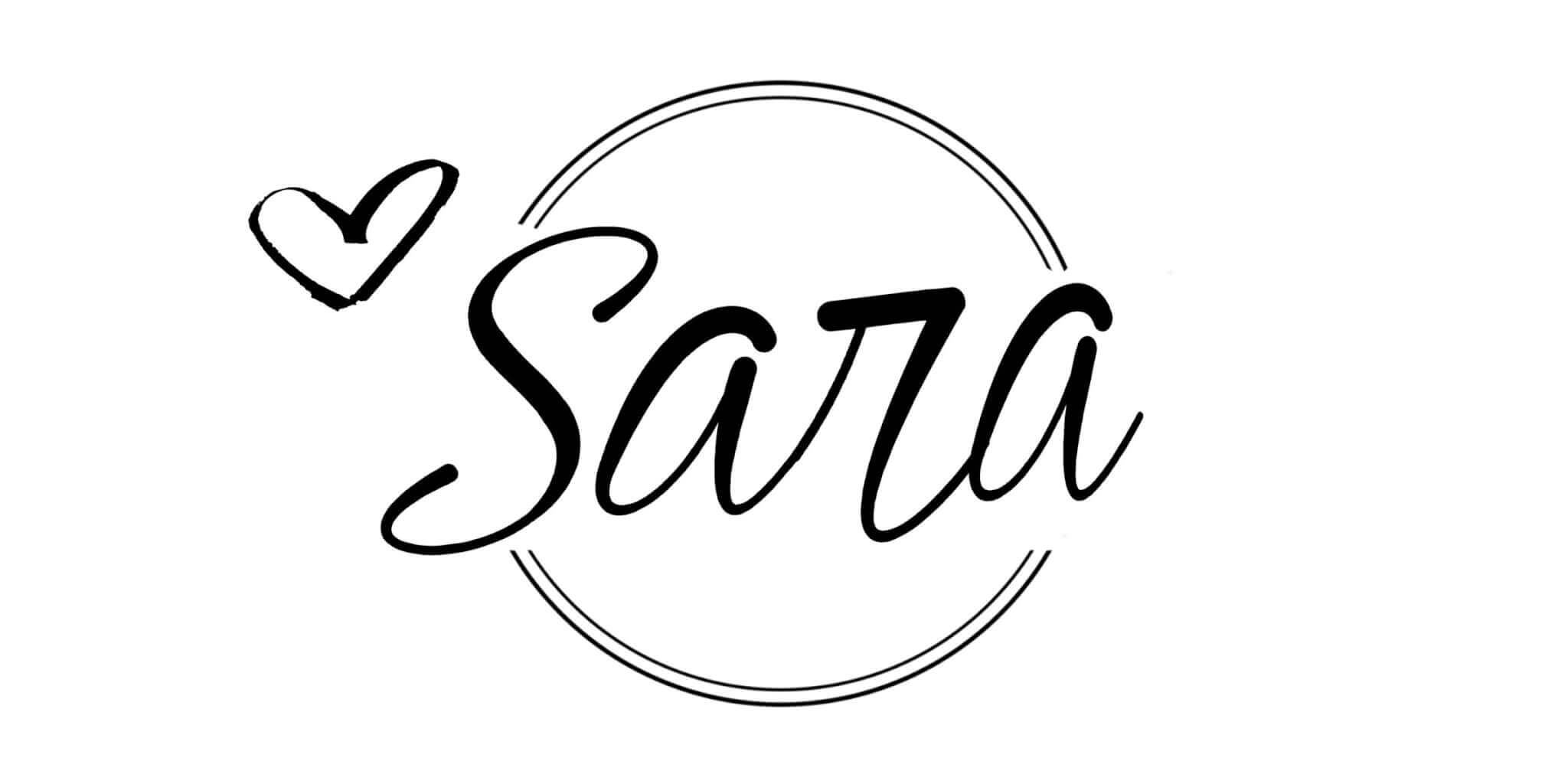 [optin-cat id="3417″]
If you liked this post, you'll love:
GET YOUR FREE GUIDE to 30 DIY projects that can be done over the weekend!
By subscribing, you will gain access to my FREE guide with 30 DIY projects that can each be done in a day, or over a weekend!
You will also receive a weekly email with some of my favorite tips, tricks, and design ideas.