Easy Christmas Apple Wreath
Well I am back with another great holiday post! Today we are making an easy Christmas apple wreath. I have been obsessed with dried apples this holiday season and have been using them for all sorts of holiday decor. So lets see how easy this was to make!
How to Dry Apple Slices for Home Decor
I am making a smaller wreath, one that I can hang on my living room armoire. If you want a larger one for your front door, you can easily make a large one, you just need more apples.
I used a 10 inch diameter grapevine wreath. I would use a 12-18 inch wreath form for your from door.
Have you ever thought of making a fruit wreath? I think they are a great way to add a festive touch to your home for the holidays. I love these kinds of easy projects using natural elements.
Now lets check out my DIY apple wreath tutorial.
DIY Apple Wreath Tutorial
Plug in and heat up your hot glue gun.
Do a dry run, lay out your greenery and apple slices on the wreath form where you want them to go. This is important because you can rearrange and change if you need to. Once they are glued, you are kind of stuck.
Hot glue your greenery first on the front of wreath, you will want to layer the apple slices over the top of the greenery.
Start to glue and overlap the apple slices arranging them in random order. You do not want to line them up in a straight line. Having them laid out, layered and random looks for natural and pleasing to the eye.
Add the hot glue to the back of the apples so that you can place them exactly where you want them.
Once you have the apples on there where you want them, add a piece of ribbon or twine to the top for hanging. I used twine, but may change it out for ribbon.
I love the way this simple apple slice wreath turned out.
The simplicity of the apples and the rustic appeal of the grapevine wreath are everything I love for my holiday decor. This holiday wreath is one of my favorites! I love using natural decoration in my home. It looks cozy and its super affordable too! Make your own apple wreath this year!
Don't forget to pin this for later!
BLOGGER'S BEST DIY HOLIDAY WREATHS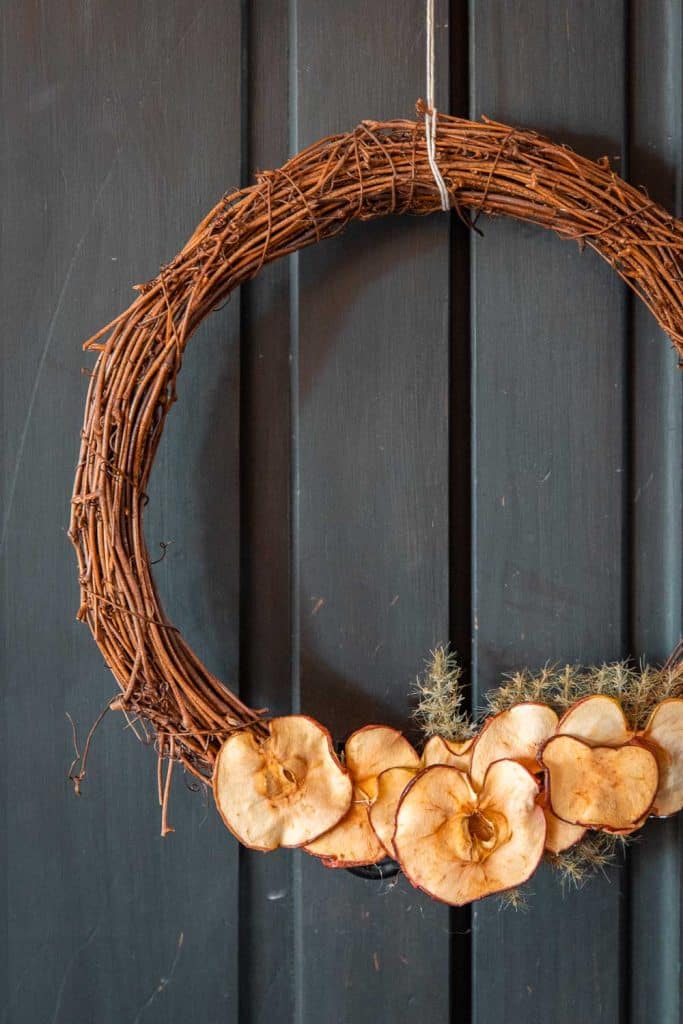 Easy Christmas Apple Wreath | Twelve on Main
This year I have become obsessed with using dried apples in my Christmas decor, so I decided to create a simple Christmas wreath using dried apples.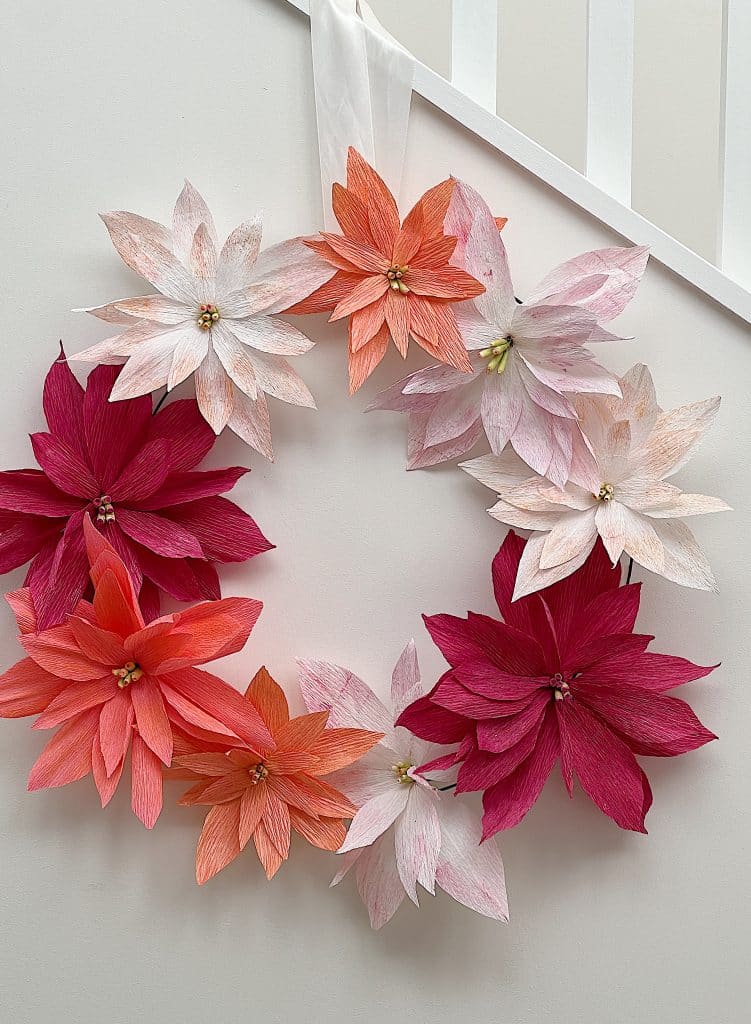 Poinsettia Christmas Wreath DIY | My 100 Year Old Home
This year, I decided to bring a handmade touch to our holiday decorations by creating a crepe paper poinsettia Christmas wreath.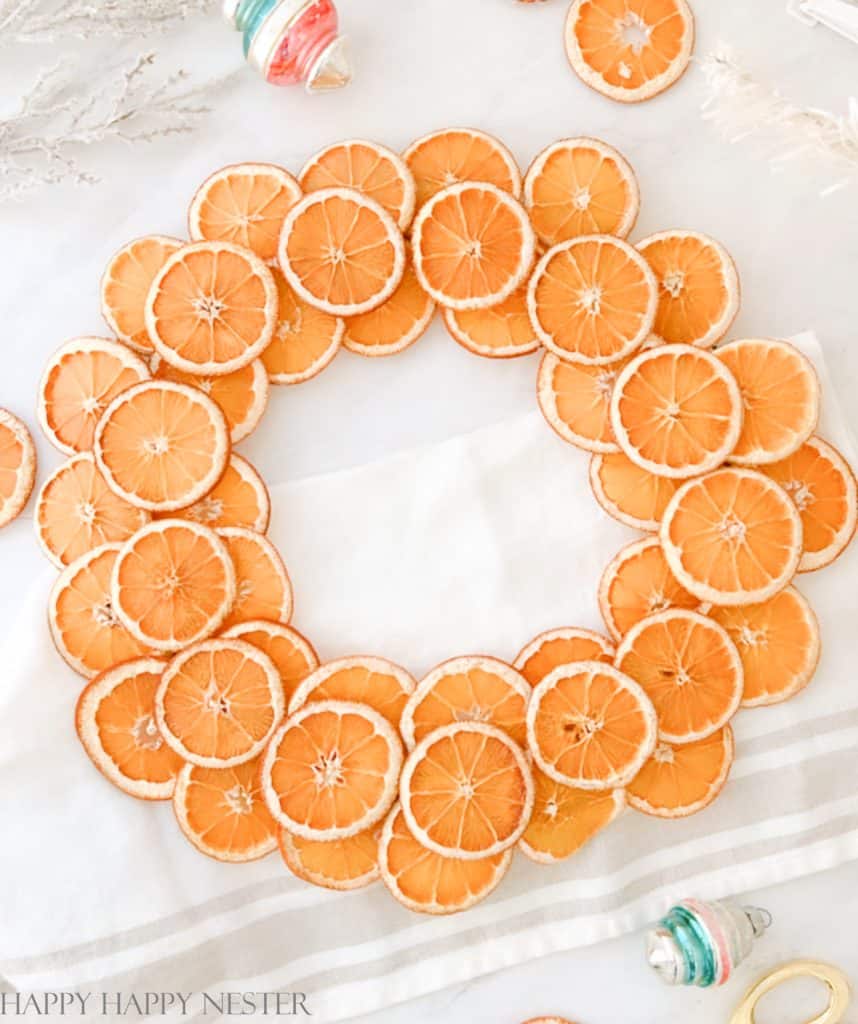 Christmas Wreath with Orange Slices | Happy Happy Nester
I've always wanted to make a Christmas wreath with orange slices, and I finally got around to doing it.
This DIY will show how simple it is to dry the oranges in the oven. Make this beautiful dried orange slices wreath to hang on a front door or wall for the holidays.