Well its time once again! I have teamed up with some fantastic bloggers to do a craft supply giveaway! We like to do this quarterly so that to give you something each season. Since it is still summer, I wanted to give away a few items that can be used for the summer and into the late fall as well. Some of it can also be used throughout the year as well.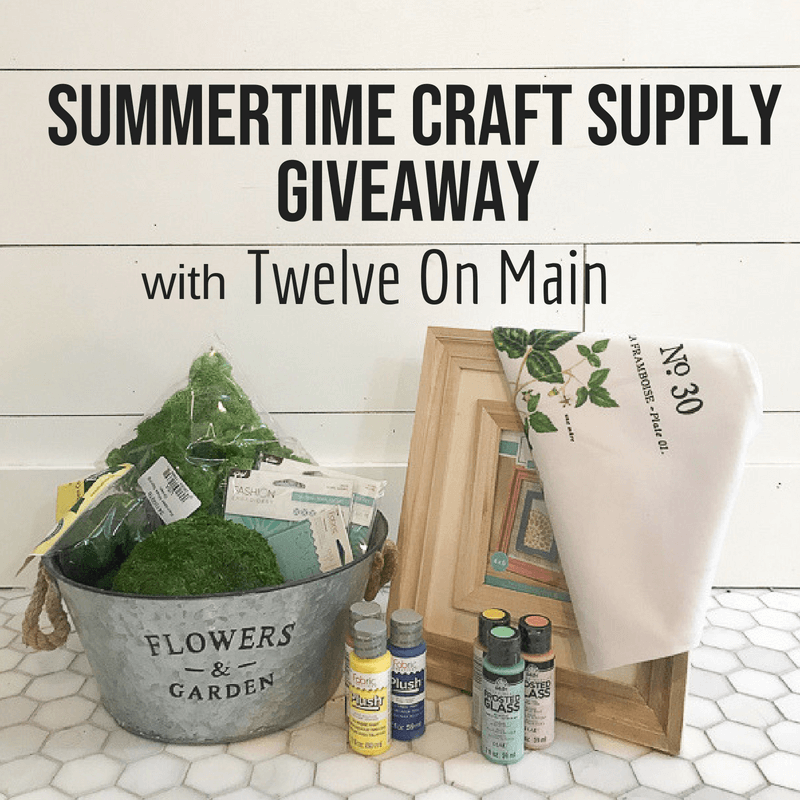 This craft supply giveaway if a fun one! I love to combine some craft supply items along with some decor pieces and junk pieces.
This craft supply giveaway has:
collection of frosted glass paint
Plush fabric paint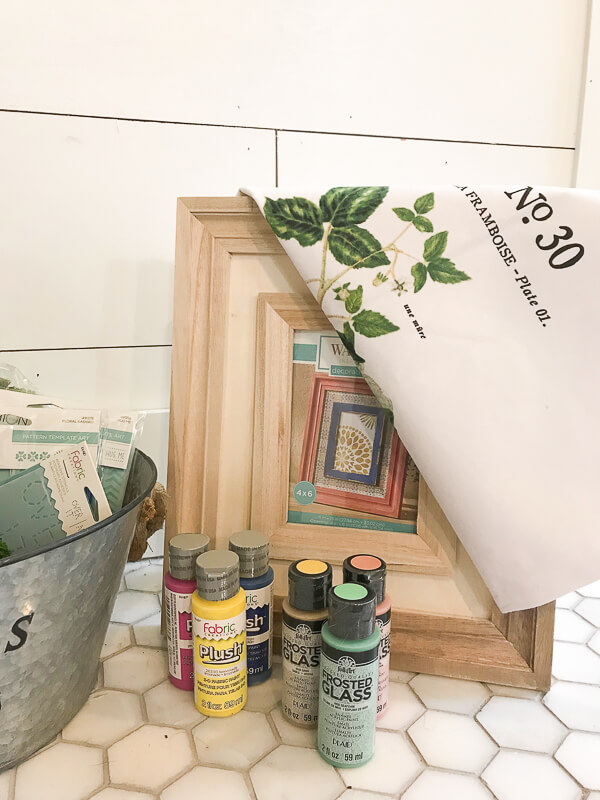 a super cute wood picture frame that you can customize
a 4 pack of small moss balls
large 6 inch moss ball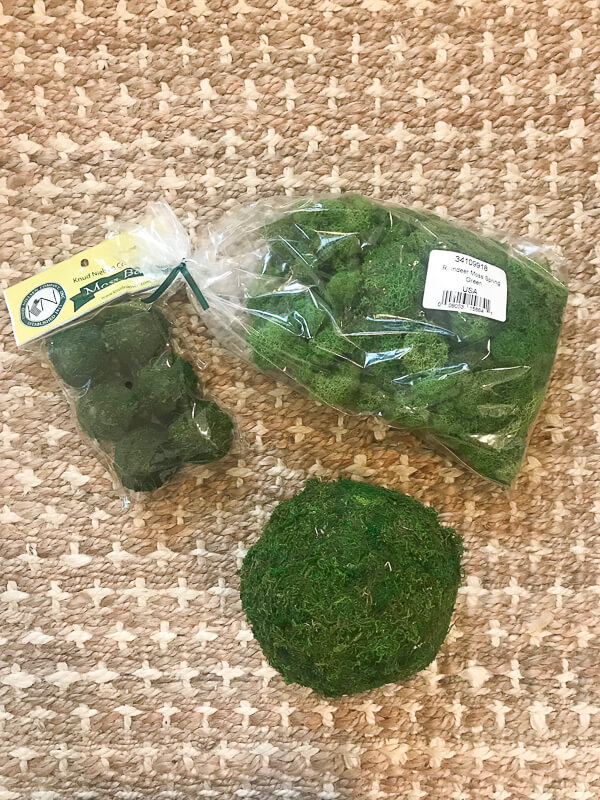 large bad of reindeer moss for more craft projects
3 fashion embroidery kits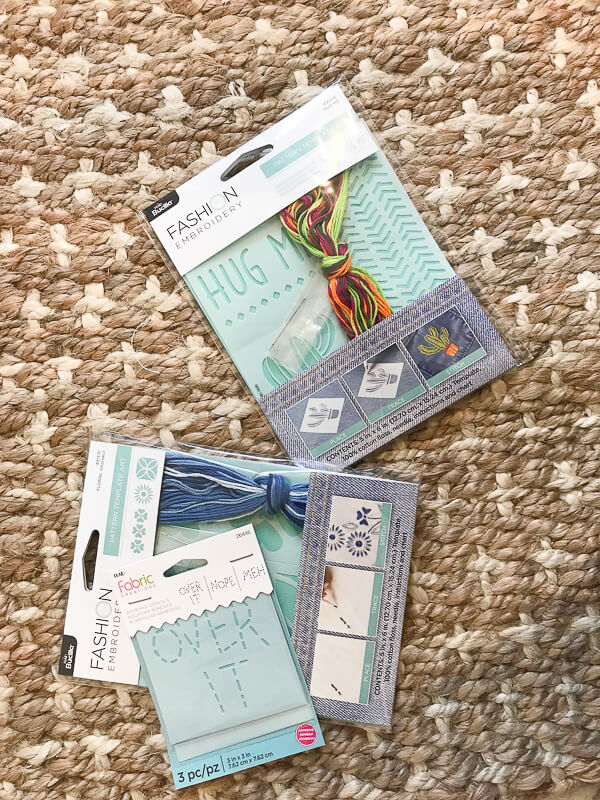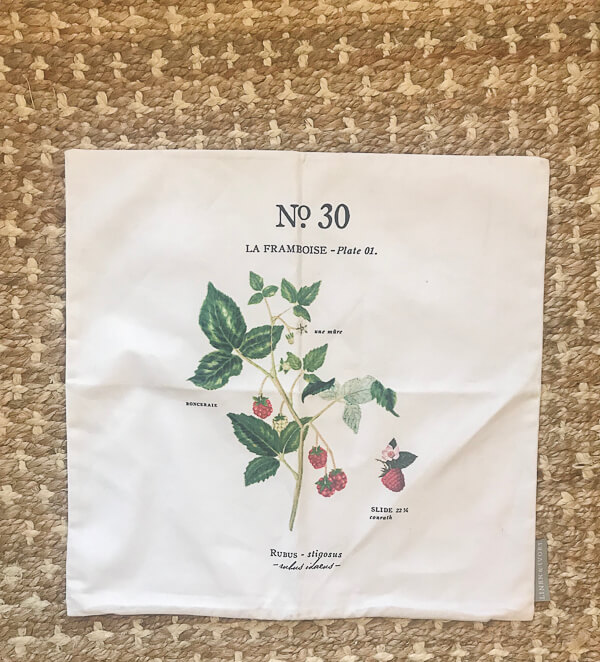 Old Galvanized Flowers and Garden bucket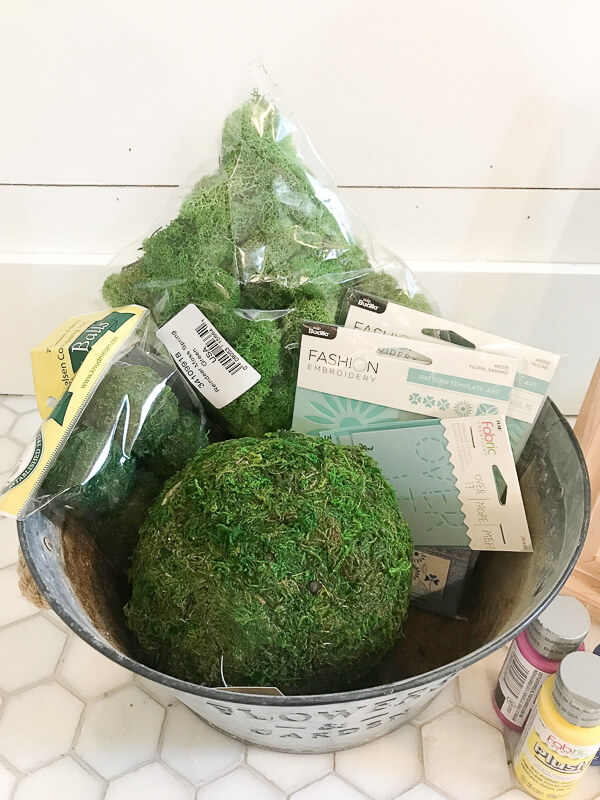 There are so many great things you could use these craft supplies for! I often second guess myself and think maybe I should keep it for myself, but then I remember how happy it makes me to give to you, and that makes it okay.
I want to pass along some good luck, and look forward to seeing who wins the giveaway!
Enter the craft supply giveaway below
This giveaway runs from Sunday July 14 at 6 am EST until July 22 at Midnight. It is only available to residents of the United States. You must be at least 18 years of age to enter.



I am so excited to see who wins! Now, make sure you check out these other great craft supply giveaways that are involved!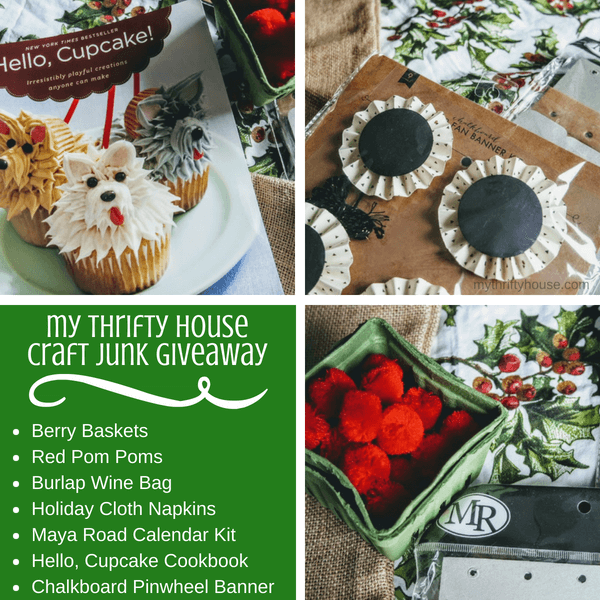 My Thrifty House – Craft Junk Giveaway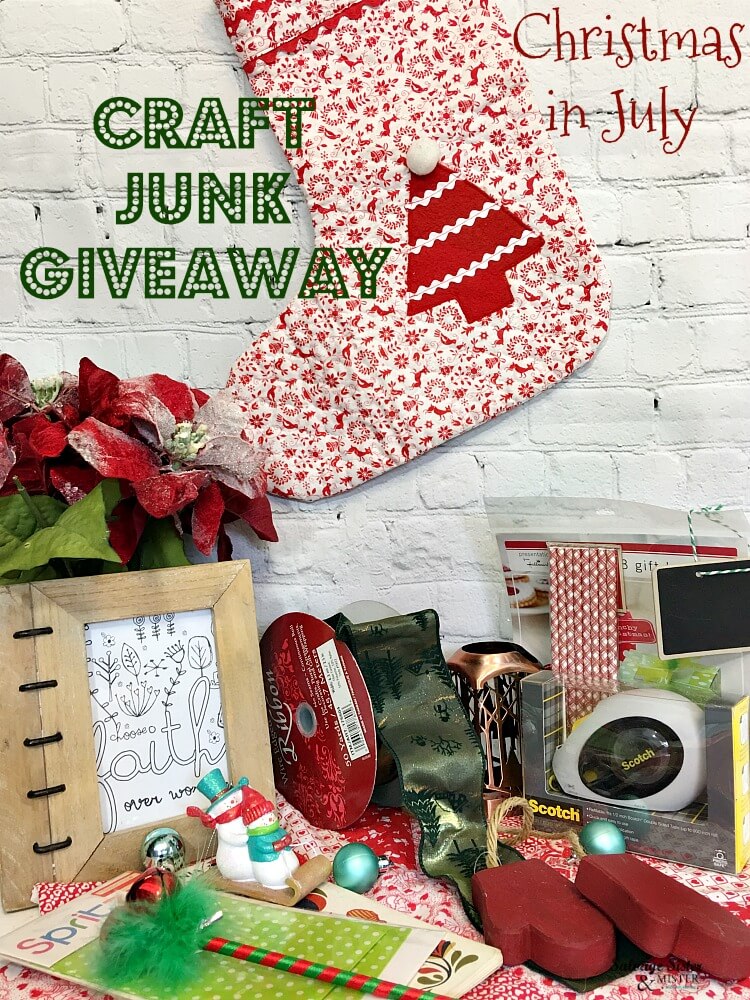 Craft Supply Giveaway – Christmas in July – Salvage Sister and Mister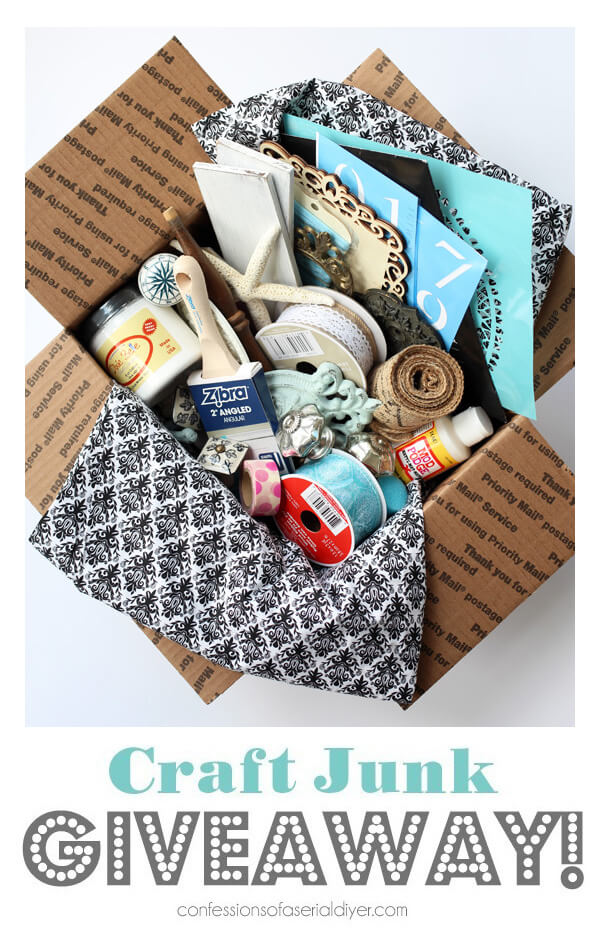 Craft Junk Giveaway – Confessions of a Serial DIYer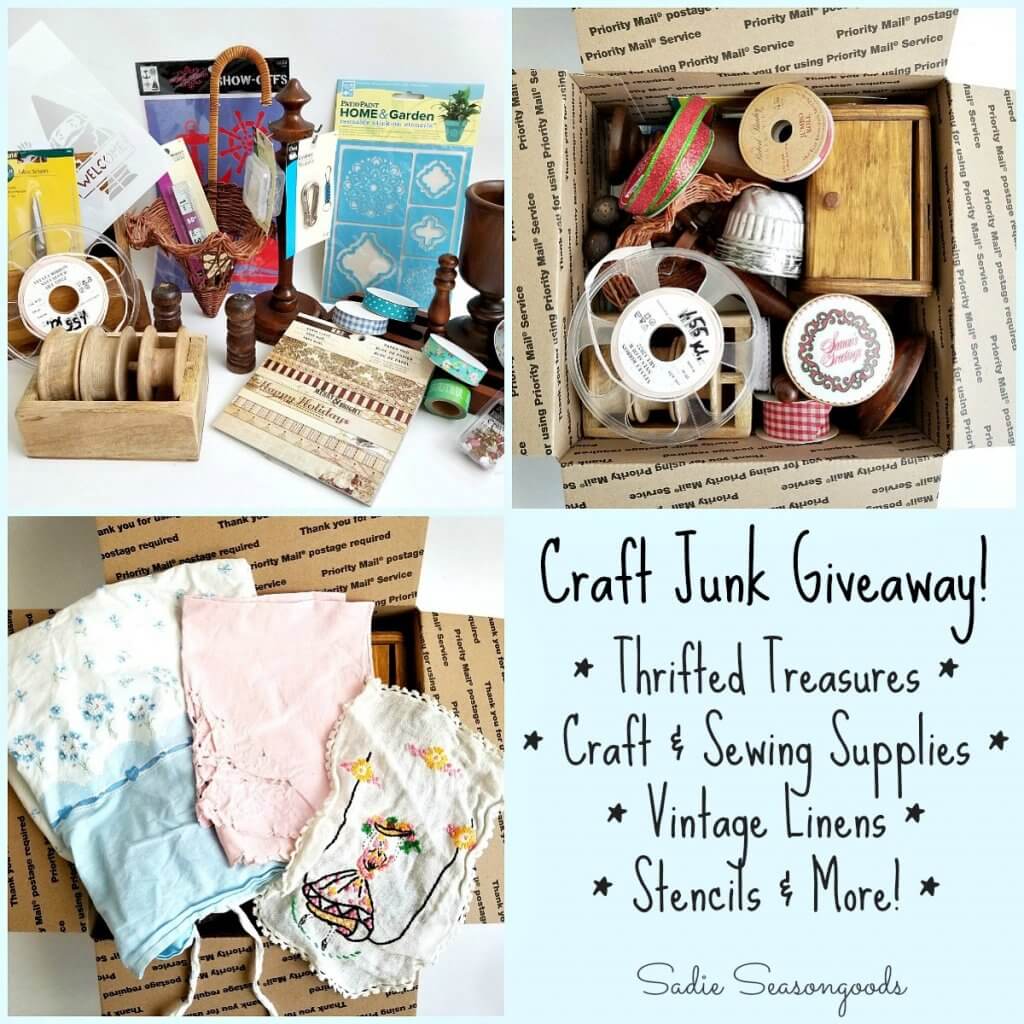 Craft Junk Giveaway – Sadie Seasongoods
I hope you have fun entering into these contests, and really look forward to seeing who wind!
GET YOUR FREE GUIDE to 30 DIY projects that can be done over the weekend!
By subscribing, you will gain access to my FREE guide with 30 DIY projects that can each be done in a day, or over a weekend!
You will also receive a weekly email with some of my favorite tips, tricks, and design ideas.