I don't know about you, but I love a good deal. I also love good home decor. I have always been a big fan of boho decor and have tried to incorporate a bit of it in my own home over the years. Sometimes, when you want to change out some of your homes decor as you grow and change, it can be overwhelming to go out and purchase expensive items to add to a new decor style in your home.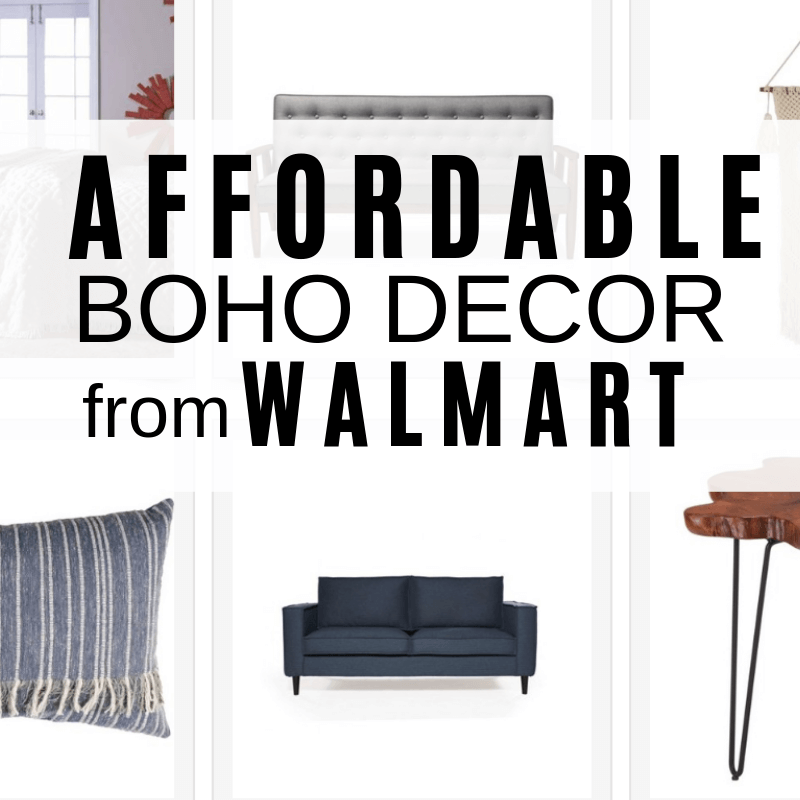 I have always loved boho decor and I have found it to be so very appealing. Boho decor is defined as decor that is full of life. It is full of culture and interesting items. Textures and colors are important. It is said that boho decor is for those that choose to lead an unconventional life, such as constant travelers, actors, writers, and free spirited individuals.
That is not necessarily the case these days. You do not need to meet any criteria to want to use boho decor in your home. In my opinion, if this style speaks to you, there is no reason why you cannot use it.
I do believe, however, that one must want a more relaxed decor. One must desire a more eclectic and interesting type of decor. It is not a traditional style. It is a more freeing type of decor.
Since i have been wanting to add a bit more boho decor to my home, I went on the search to find some affordable boho style options. I could not believe it when I stumbled upon a huge collection of boho decor on Walmart.com!
I was so thrilled to find some really beautiful pieces at such affordable prices! I was excited to find boho style furniture, rugs, pillows, accessories, lighting and so much more at Walmart.
I wanted to create a collection of some of of my favorite boho decor pieces:

Can you believe that this is all affordable decor? I love when I find a gold mine in an unlikely place.
This makes types of decor accessible to people everywhere. I am thrilled to find some really gorgeous pieces and I cant wait to show off some of it in my home!
Which is your favorite boho decor piece? I have so many!
Make sure you share this with friends and save it for later! PIN IT!
Check out these other amazing decor posts!
How to Pick the Perfect Summer Bedding
Hand Painted FREE Feather Wall Art Printable
How to Make Faux Brick Panels Look Like Real Brick
50 Gorgeous and Cozy Outdoor Sofas Perfect for Your Patio
GET YOUR FREE GUIDE to 30 DIY projects that can be done over the weekend!
By subscribing, you will gain access to my FREE guide with 30 DIY projects that can each be done in a day, or over a weekend!
You will also receive a weekly email with some of my favorite tips, tricks, and design ideas.