HAVE YOU EVER WANTED TO CREATE SOMETHING UNIQUE AND ORIGINAL IN MERE MINUTES THAT COULD ADD CHARACTER TO YOUR HOMES DECOR? THIS SUPER EASY BICYCLE WHEEL WREATH IS EXACTLY WHAT YOU ARE LOOKING FOR. KEEP READING TO SEE HOW EASY IT WAS TO MAKE.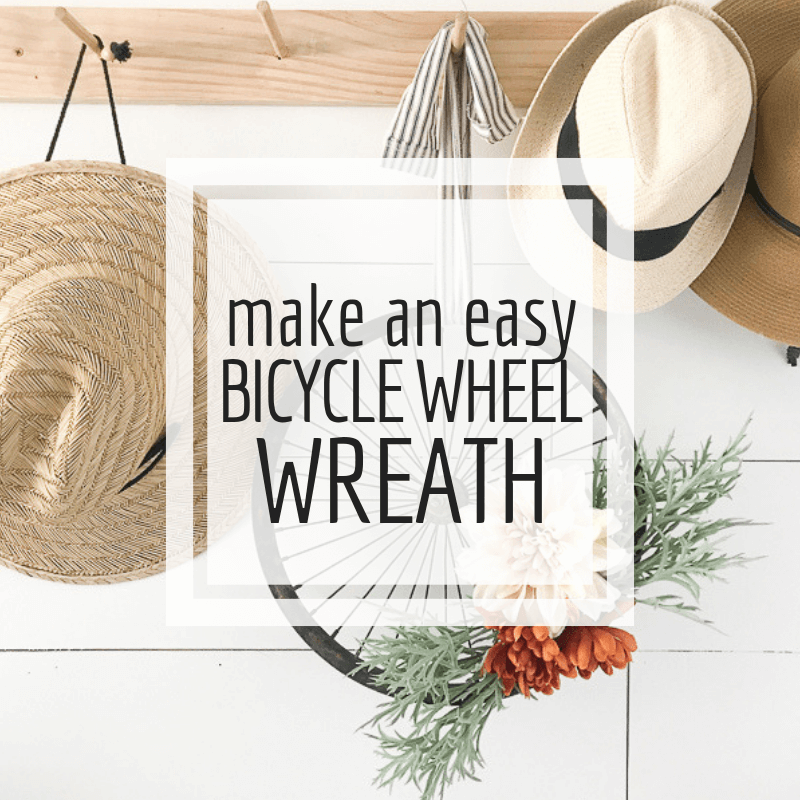 About 2 years ago, on a drive around town, we came across a junk pile, and in this junk pile there was an old rusted metal bicycle wheel. My husband shook his head as I picked it up and threw it in the back of our pickup truck. Listen, husband……I cant help myself.
For the past 2 years, I wasn't really sure what I wanted to do with this bicycle wheel. I kind of knew I wanted to turn it into a wreath, but I never really wanted to fully commit. That is until I came across a way that I could create a wreath that I could change out easily over the seasons. Let me show you how I did that.
This is what I used to make my bicycle wheel wreath:
old metal bicycle wheel
metal floral wire, for securing the flowers
flowers, etc whatever you want to add to the wreath
piece of fabric or ribbon to hang the wreath
I love creating things, but I find myself quickly changing my mind and wishing I could backup and change it up again. This is when I started using light gauge wire to build and secure my wreaths. It allows you to be able to completely take apart your wreath and start anew if that is what you desire. And believe it or not, I have already changed this bicycle wheel wreath twice since I have made this one.
I decided to create a Facebook live video for my friends on my Twelve On Main Facebook page. And I though this would also be the easiest way to show you!
Check out my helpful video no how to make a bicycle wheel wreath in no time!
Here is also a few up close pictures showing how I secured the greenery and flowers to the bicycle wheel:
The secret to securing the flowers is this image right above. I grab a hold of the flower petals and hold them all together to separate the flowers from the base of the stem. This creates a space to put the piece of light gauge wire. I twist the wire around this to secure it in the flower allowing the wire to stay hidden and secure.
I then can use these flowers on my bicycle wheel wreath and easily secure them to the wheel. You can use this technique on any wreath, allowing you more flexibility on how you use them.
I used a faux greenery as the base, securing the bunches to the bicycle wheel and then added a few of my flowers to the top of it.
At this point, you're just trying to arrange the flowers in a pattern that works for you. I wanted to keep this wreath simple…..I think that there is a pattern here. Simple is good. It allows other things to have a focus as well and not allow something to overpower the rest of the decor.
There are so many fun things you can do with a bicycle wheel and this is just one of them. I actually decided to change it up for Halloween and wired on a creepy spider skeleton…which is kind of funny because I didn't think spiders had a skeleton haha.
Here it is hung up for fall: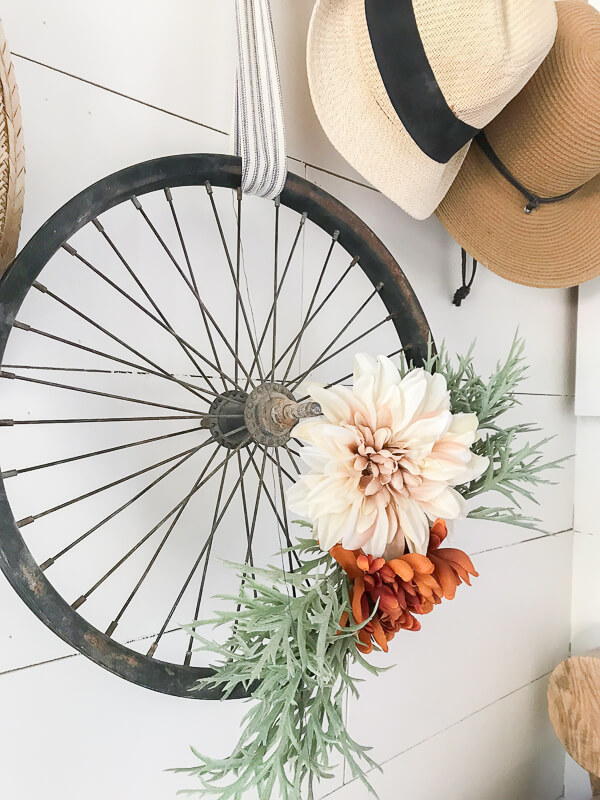 Find something you love? Shop the post!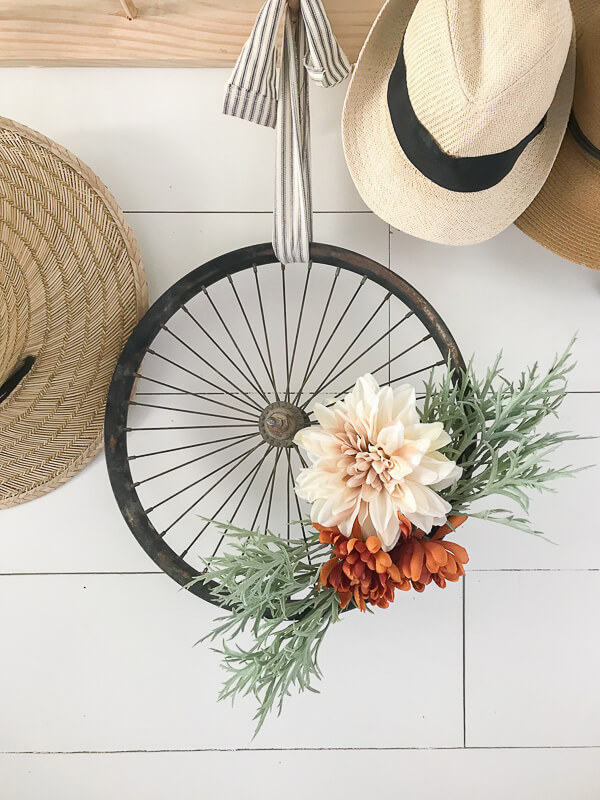 I love this bicycle wheel wreath! Its such a departure from a regular wreath, and that is what I love about it. Its really easy to hop over to a store and grab a cute wreath, and there is nothing wrong with that. But, there is something so cool about creating something unique all by yourself. I love it.
Make sure you save this for later! This is something that could work for all different styles and seasons.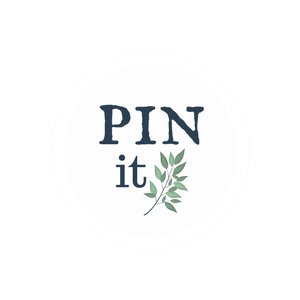 Want to see more fun wreath ideas? Check these out:
Make Your Own Fresh Christmas Wreath Like a Pro
Make This Coffee Filter Wreath for Valentines Day
DIY Corn Stalk Fall Wreath | Fall Bloghop
How to Make a Wreath with Wood Slices
Farmhouse Style Buffalo Check Holiday Wreath
DIY Basket Wreath for Thanksgiving
Jazz Up Your home With This Easy Antler Wreath!
GET YOUR FREE GUIDE to 30 DIY projects that can be done over the weekend!
By subscribing, you will gain access to my FREE guide with 30 DIY projects that can each be done in a day, or over a weekend!
You will also receive a weekly email with some of my favorite tips, tricks, and design ideas.