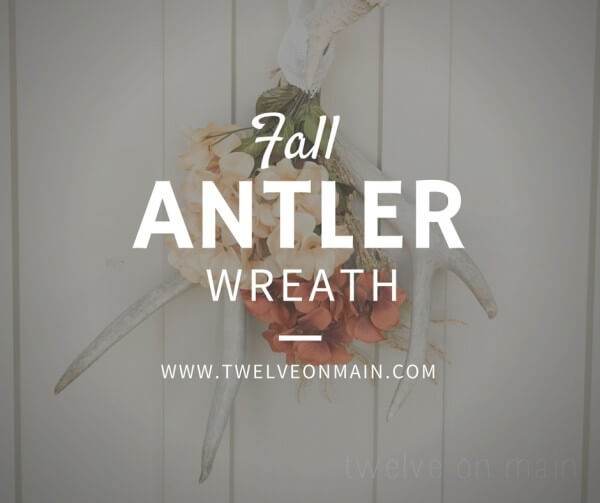 To say that I am excited about this post is an understatement. I love fall. If I could live in a moment of perpetual fall forever. I love the slightly warm days with a touch of crisp air. The chilly nights that require layering and cozying up by the fire. I cannot imaging anything better.
Today I have teamed up with some incredibly, I mean incredibly talented bloggers to bring you 17 amazing fall wreathes. I am so excited to have my non traditional fall antler wreath included!
Non Traditional Fall Antler Wreath
Believe me, I have millions of ideas swarming in my head. I love to make wreathes, the only problem is trying to focus my energy, and concentration on just one.
MY LATEST VIDEOS
I was brainstorming some wreath ideas the other day, but I was feeling kind of stuck. Too many ideas, not enough cohesiveness. As I wondered into my family room, I spotted an antler that my sons had found out on a hike a few years ago. I immediately knew what I had to do. Make a wreath with that antler.
I need to say, this was really easy, like stupid easy. I started by using the antler as the base of the wreath.
I grabbed a few of my faux fall flowers from the dollar store. You heard me right, I got them from the dollar store!
I laid them on top of the antler. I kept it very simple and used three flowers and a few branches, arranging them into a position that looked pleasing.
I used some twine to tie the flowers to the base of the antler. I wrapped the twine around the bundle multiple times to secure it all together.
The last thing I did was tie a piece of burlap ribbon around the base where I tied the twine. This is what the wreath will hang from.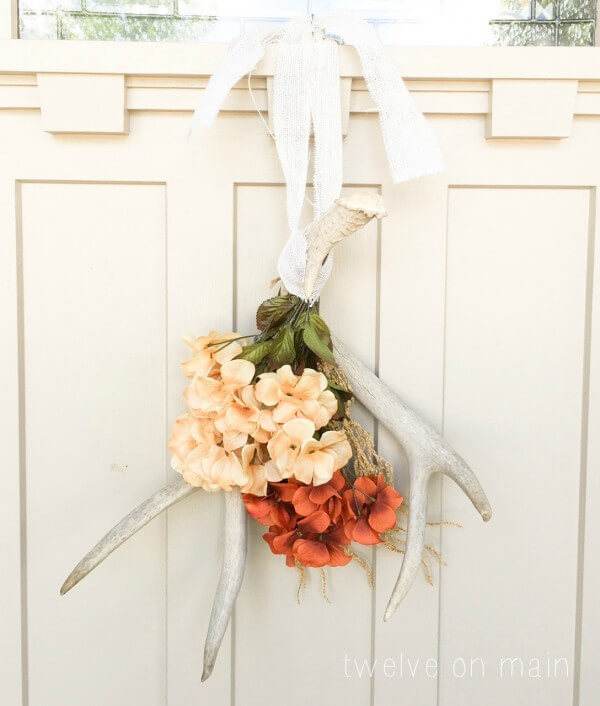 A few things I love about this wreath:
Its multi use. Since I did not secure anything permanently, I can take it apart after fall, and re-purpose into something for Christmas.
The simplicity really rings my bell. I love keeping my wreaths and other decor simple, so that the main features shine.
It has that nature inspired theme that I love to incorporate into my home.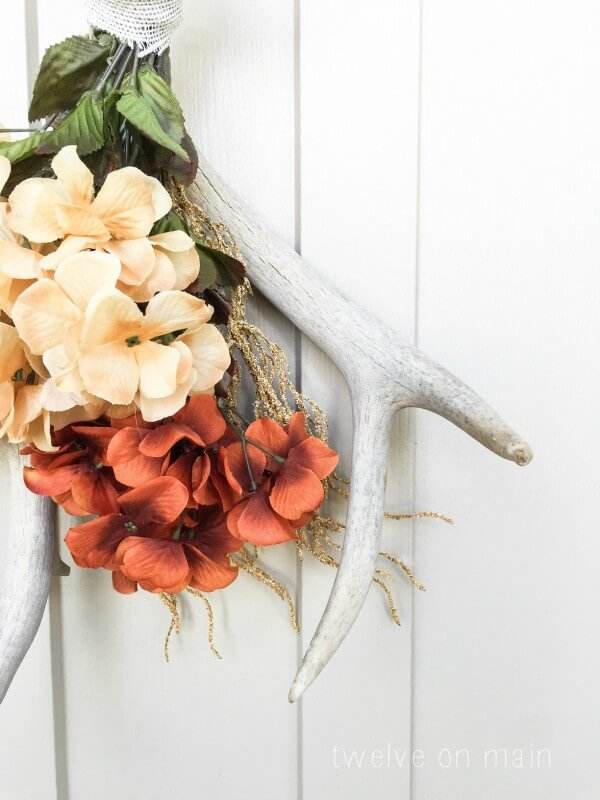 What do you think of this fall antler wreath? Is it something you would hang in your home?
Here are some of my favorite fall wreath ideas:


Now, make sure that you check out all the other amazing wreathes in this blog hop. This is a clickable image, which means you can click on any of the wreath pictures and it will take you directly to that website.
IMAGE MAP:

The DIY Mommy // A Home To Grow Old In // Jennifer Priest
Up to Date Interiors // Hey Fitzy // Monica Wants It
Lura Lumsden // PMQ for two // Cottage in the Oaks
Our Crafty Mom // Nourish and Nestle // Twelve on Main
Architecture Of A Mom // Three Mint Balloons // AttaGirlSays
KS Craft Shack // Paint Yourself A Smile
Have a great day and remember…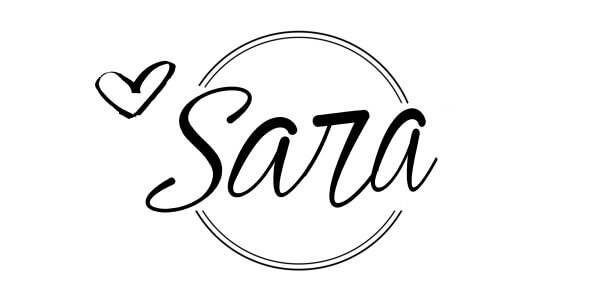 If you like this post, you'll love:
Love farmhouse style?
Join a community of over 6,000 and get simple design tips, tricks, and with my weekly newsletter. You will also gain exclusive access to my Printable Library!!