Are you ready to start decorating for fall? I hope you are, because this easy DIY reversible fall wall hanging is the perfect addition to your fall decor.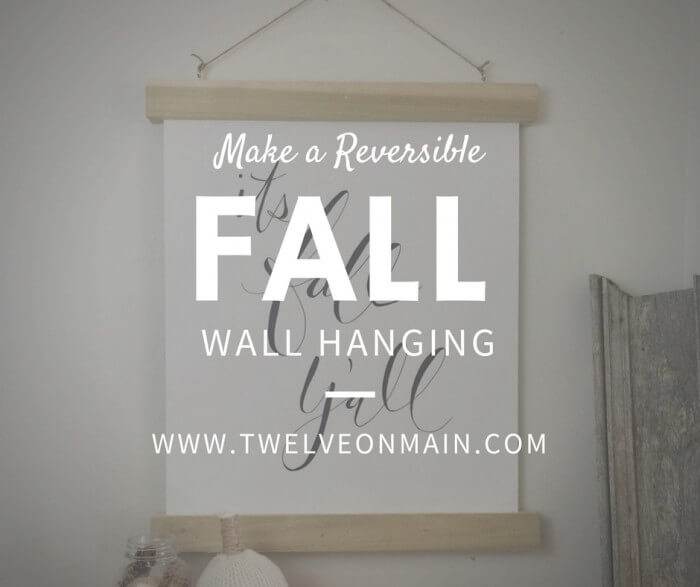 Now, let me tell you why it is perfect. Do you get a little flustered when it comes to decorating for fall, then having to add in the Halloween decorations, and then change them up again for Thanksgiving? My goal has been to have decor that can work for fall in general, Halloween, and Thanksgiving all in one.
This sign serves multiple purposes all at once. One side is fall centered and the other side is all about Halloween!
DIY Reversible Wall Hanging
Here are the items I used for this project:
*This post contains affiliate links for your convenience*
Now, on to how I made it. I used the exact same method to mount the poster board that I used on my DIY Mounted Print post, so if you want to see the full tutorial with pictures, definitely check that out.
What I am going to show you is how I made this a reversible sign.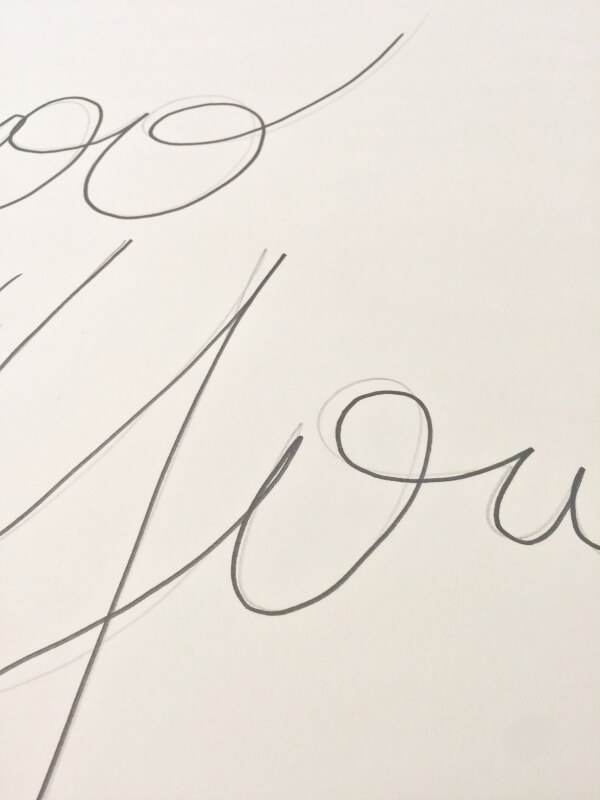 I wrote out my fall and Halloween sayings on the poster board with a pencil. This way I could fix it if I needed to . I then traced over this with my sharpie marker.
I then added my thicker lines to the upstrokes and filled them in.
Once they were both done, I set put the two posters together with the written sides facing out.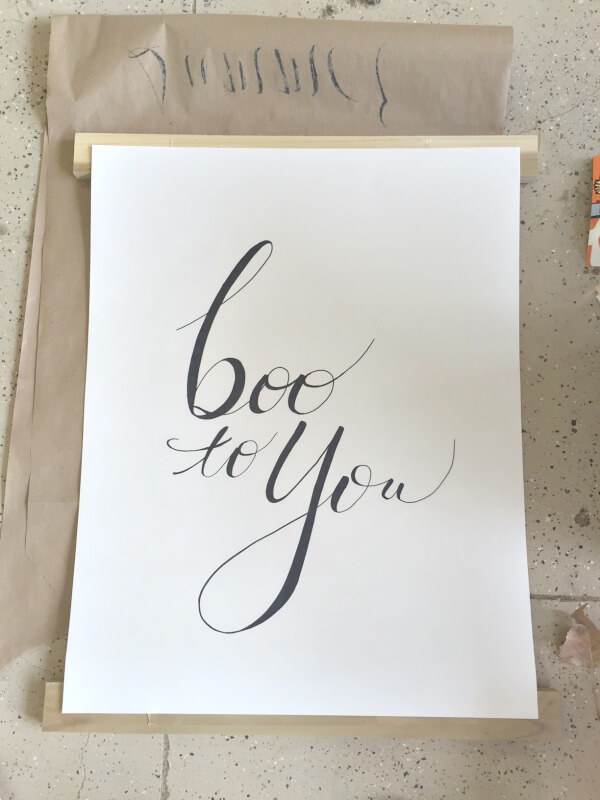 I then mounted them together onto my pieces of wood. Once they were mounted inside the two pieces of wood, I added eye hooks to the top and tied twine to the eye hooks. This is to hang the fall wall hanging. Make sure you check out the tutorial here.
So get those decorations out for Fall.
And then when you are ready to set up for Halloween, just flip the fall wall hanging over, and viola! You have two pieces of decor for the work of one!
The posted boards are the perfect size for this project. They are large enough to be a nice focal point, but small enough that you do not need to cut them down to size.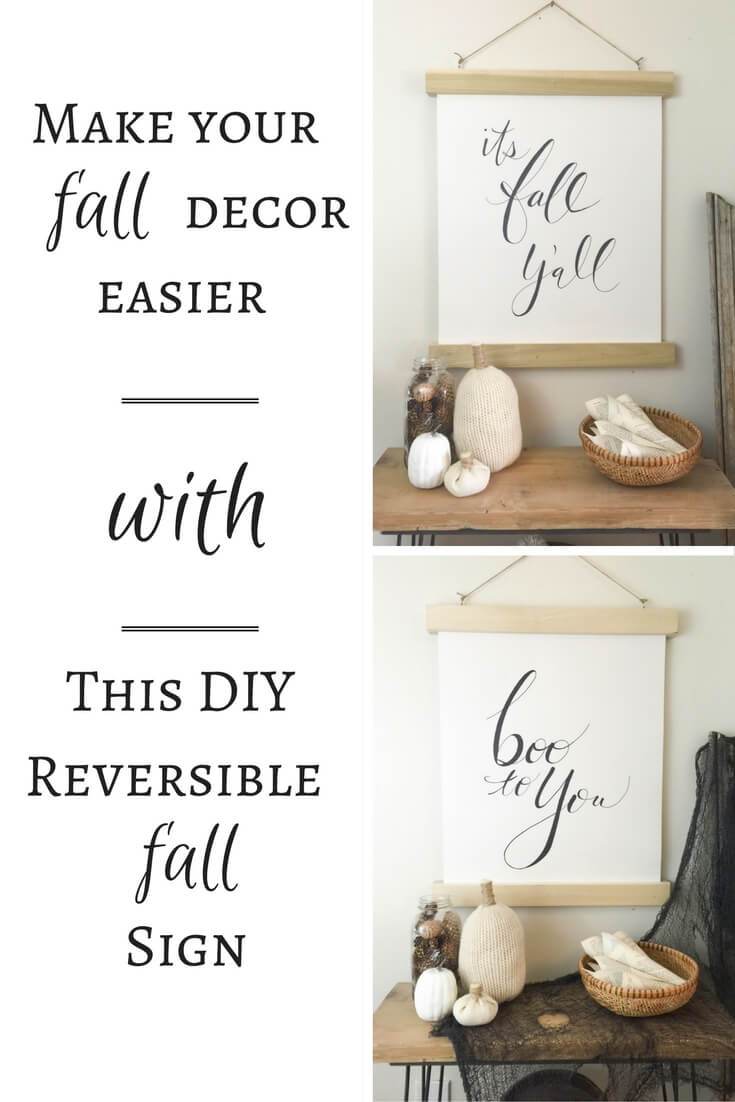 Thanks for stopping by, and remember…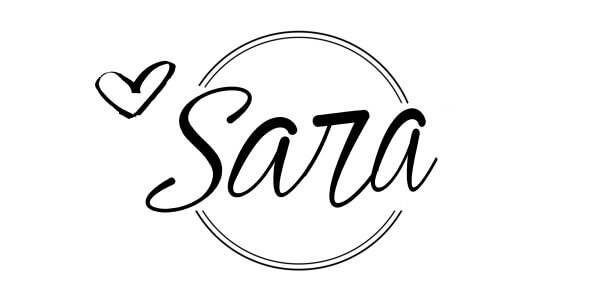 If you like this post, you'll love:
Upcycled Fall Mantel Decor with Flowers, Books, and Pumpkins
30 Stylish Halloween Pillows You Need to Get Your Hands On
Super Chic and Stylish Halloween Printables! Get the Whole Set Now!
Set of Vintage Fall Printables for You Home!
GET YOUR FREE GUIDE to 30 DIY projects that can be done over the weekend!
By subscribing, you will gain access to my FREE guide with 30 DIY projects that can each be done in a day, or over a weekend!
You will also receive a weekly email with some of my favorite tips, tricks, and design ideas.