Have you ever considered using round rugs in your home decor? Check out this ultimate guide to farmhouse style round rugs and try one in your home today!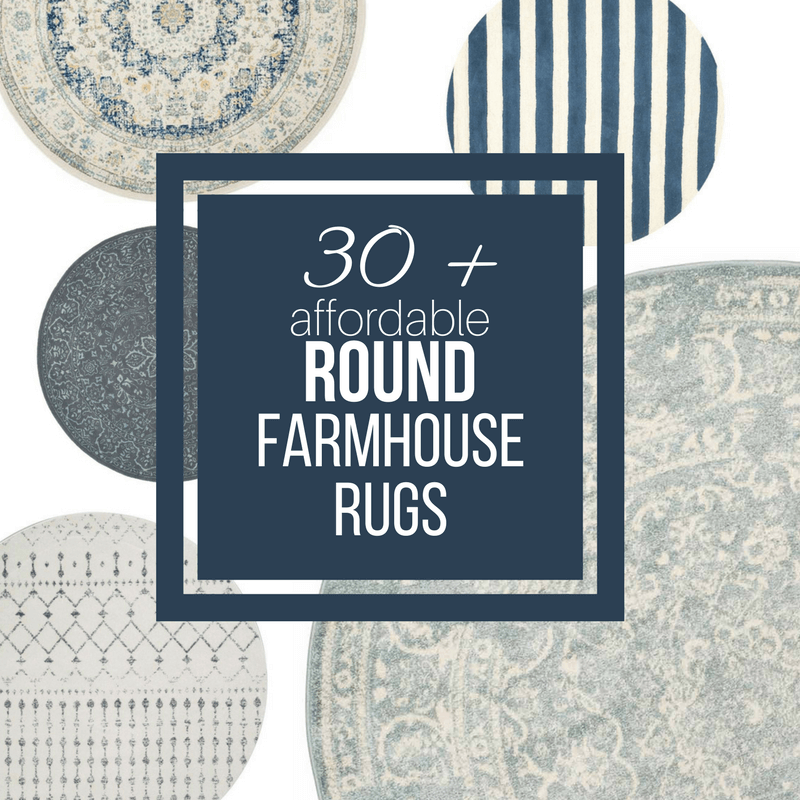 Round rugs can be a great addition to your homes decor. They look amazing in a dining room or breakfast nook nestled under a dining table. They can also be layered with other rugs, and used in the living room, family room or bedroom.
Using a round rug in your space can help aid in creating conversation spaces. They can also help break up all the straight lines in a room.
Now, round rugs can also be quite expensive, especially if you are looking for a large one.
Farmhouse style round rugs for the win!
Well, I will be the first to say that finding a good round rug can be difficult. And if you are looking for farmhouse style round area rugs, then you are in luck! I have rounded up a whole slew of stylish and affordable farmhouse style round rugs for you to check out.
I carefully curated this list, only choosing round rugs I thought would be the perfect pieces to add to your home or mine. I have found jute and sisal rugs, vintage faded style rugs, and tribal style cream and black rugs. There are so many great options I am sure you will be able to find a few that you love! I know I have.
All you have to do is simply click on one of the images below, and you will be taken directly to the source, where you can find more information on the rugs.

Make sure you save this for later and share it with your friends!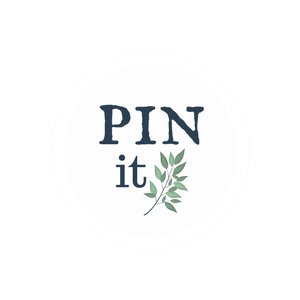 Now make sure you check out these other great home decor guides: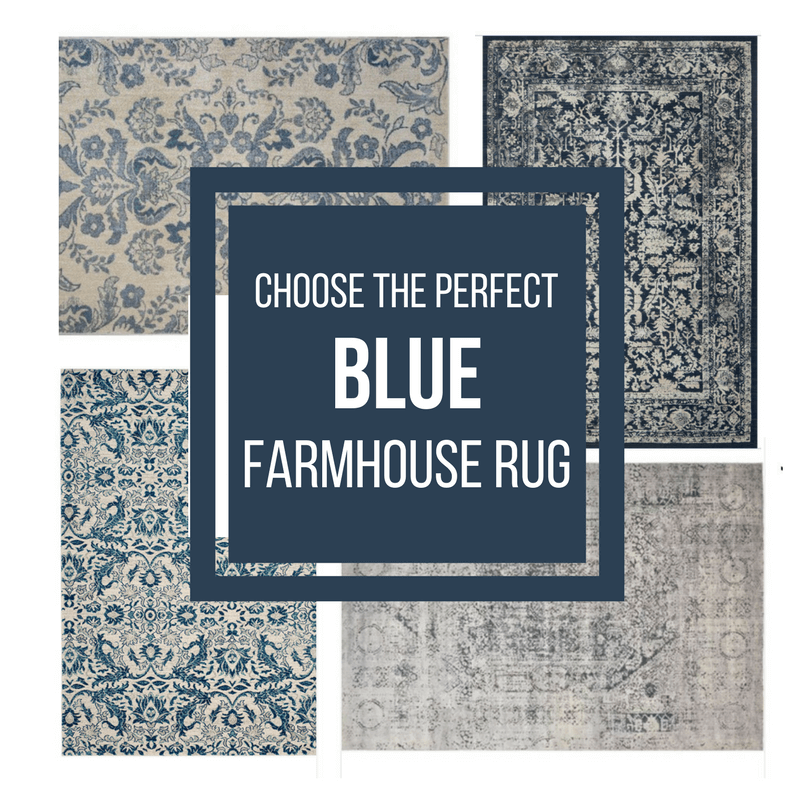 30 Beautiful Blue Farmhouse Rugs To Try in Your Home Now!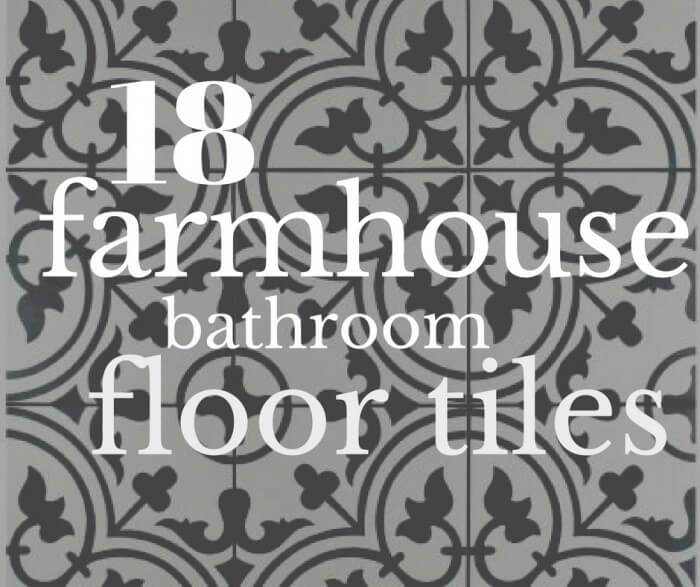 18 Incredible Farmhouse Bathroom Floor Tiles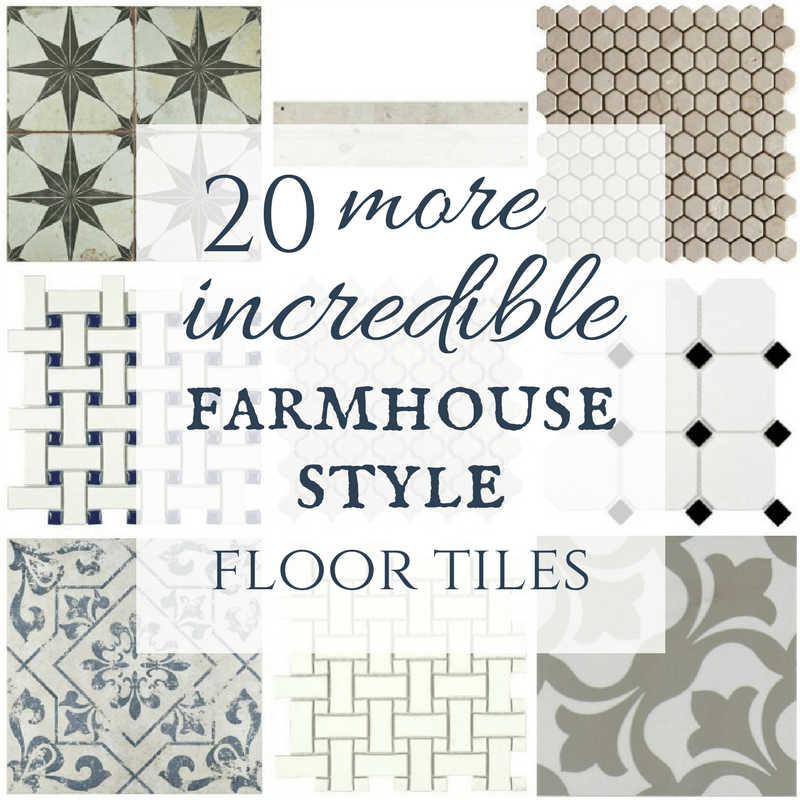 20 More Incredible Farmhouse Floor Tiles for the Home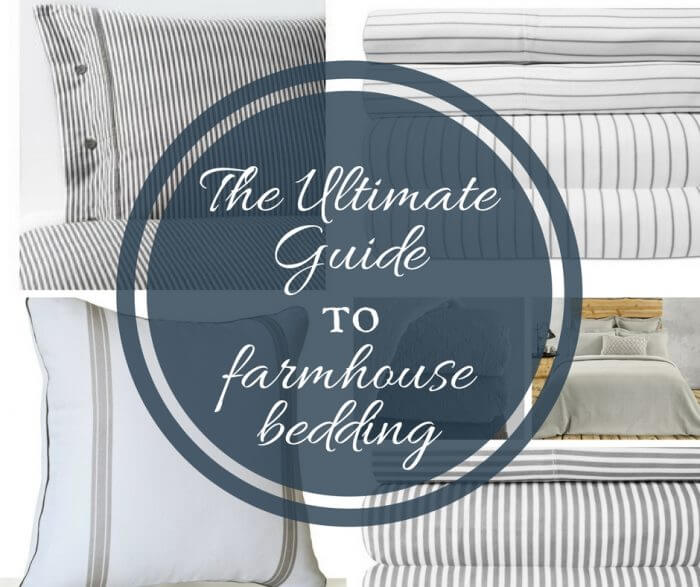 The Ultimate Guide to Farmhouse Bedding
GET YOUR FREE GUIDE to 30 DIY projects that can be done over the weekend!
By subscribing, you will gain access to my FREE guide with 30 DIY projects that can each be done in a day, or over a weekend!
You will also receive a weekly email with some of my favorite tips, tricks, and design ideas.