I've already done all the shopping for you! This guide for blue farmhouse rugs will help you choose the perfect rug for your space! Read on to find the exact farmhouse rug you are looking for.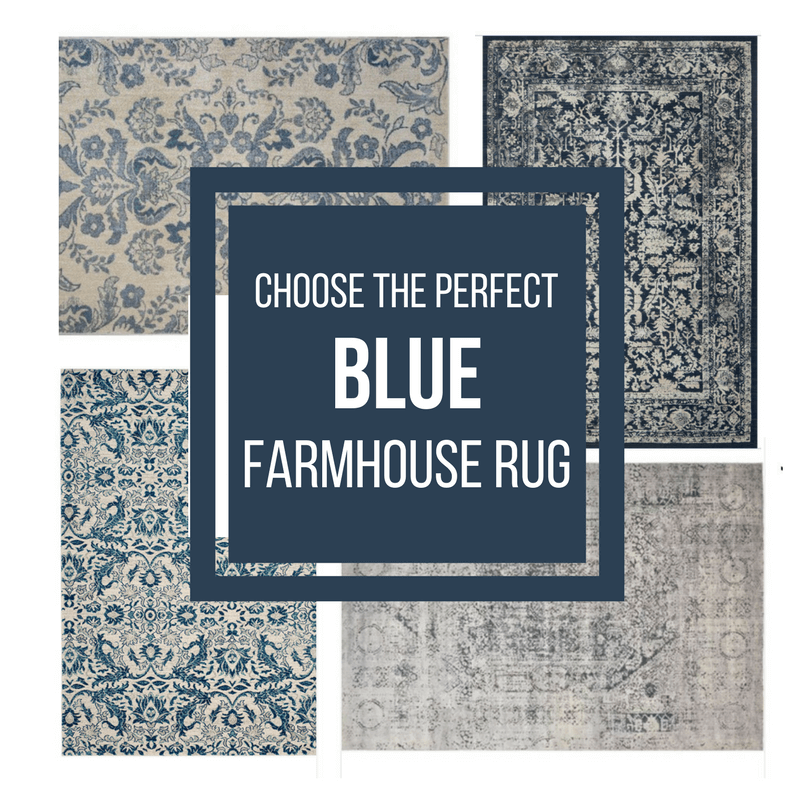 I am obsessed with rugs. Always have been. I am a hardwood floor fan, and carpet makes my skin crawl. My husband on the other hand would probably carpet the walls if I let him. We have very funny and specific differences. He loves carpet but hates rugs, and I hate carpet and love rugs! Haha, I love it.
A little while back I wrote a post on how to choose the perfect rug for your home, and it has quickly become one of my most popular posts! I thought I would expand on that a bit and give you some valuable information on different styles and colors of rugs. I have already done the research and the shopping. You can now sit back and pick one that works for you!
Choosing a rug for your home can be hard, and discouraging at times. Not to mention that they can be a huge investment! I have found myself spending too much time worrying about which rug to purchase for my home, only to purchase one and end up hating it. I want to take the guesswork out of choosing a rug!
Farmhouse rugs are a great way to ground a space. With light, soft, and muted colors they are a great option for many different design styles.
This week I am doing a farmhouse rug series. I want to break them down and highlight some of my favorites. Today I want to talk all about blue farmhouse style rugs.
Blue is a very classic color in home decor. I would say that with all the trends that pass by us through the years, the color blue does stay consistent. It will always evoke a sense of calm in spaces(in my opinion anyways).
Blue also goes really well with many other colors and is an easy color to incorporate into your home's decor.
If you have been wanting to incorporate some blue into your home, adding a blue farmhouse rug can be a great way to stick your toe in the water.
I have rounded up over 30 of my favorite, have to have blue farmhouse rugs, and you are guaranteed to find one that you will need to take home with you…or order online:)
There is also a wide range of price points in this collection, so you are sure to find one within your budget, whatever it may be.
Check them all out below. Click on the image of the blue farmhouse rugs to be taken directly to the source!

I also have an Amazon Influencer page, where you can shop and view more rugs and all of my favorite DIY and home decor products!
Make sure you share this article with your friends! PIN IT!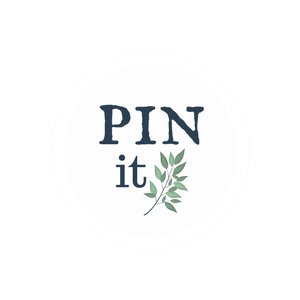 Make sure to check these posts out if you want more farmhouse goodness!
18 Incredible Farmhouse Bathroom Floor Tiles
20 More Incredible Farmhouse Floor Tiles for the Home
20 Beautiful Farmhouse Style Hardwood Floors
My Farmhouse Laundry Room One Year Later
GET YOUR FREE GUIDE to 30 DIY projects that can be done over the weekend!
By subscribing, you will gain access to my FREE guide with 30 DIY projects that can each be done in a day, or over a weekend!
You will also receive a weekly email with some of my favorite tips, tricks, and design ideas.