I am sure you can agree that choosing bathroom tiles can be overwhelming and if you want something stylish but long lasting it can be even more stressful. With this collection of farmhouse tiles, you will be sure to find something that is perfect for your home and will last through the changes in style.
I am obsessed these days. Not with anything unhealthy though. Well, maybe it is unhealthy. I am obsessed with farmhouse bathroom floor tiles! I want them all! Whether its geometric tile, hexagon tile, marble tiles, tiles floor to ceiling or tiles for a small bathroom, its my obsession. Each day, I find a new image, or a new wonderful space, and my eye zeroes in on those floors. These tiles add so much visual interest to a space. I am constantly pinning this stuff to my Pinterest account. You can click on that link if you want to follow me:) There is a reason for my obsession thought. Keep on reading and you will find out why.
wood flooring water resistant white bathroom laminate flooring bathroom flooring option visual interest tiles add vinyl
My farmhouse bathroom floor tile obsession
I may be just a little crazy, but I have decided to go ahead and conquer another major remodel. And, I can bet by the subject of this post, you can guess what I have decided to work on. I am giving my master bathroom a major overhaul, farmhouse style.
I am so excited about this project but it does not come without a lot of planning, hard work, and dedication. One area where I have been spending a lot of time planning is with bathroom tile ideas.
As I have been researching and deciding colors, materials, and styles, I thought I should gather up a few of my favorite farmhouse tiles. I'm not going to tell you which one I have chosen for my floor, but you can guess! I mean really, how easy do you think it was choosing my bathroom tiles? It was hard I tell you.
One thing to consider with some of these tiles is that they can be used as a wall tile, in addition to a bathroom floor, which gives you more flexibility to use them in both areas.
Something else worth considering is whether or not you are using heat flooring in your bathroom. Looking back I wish I would have. You definitely will want to address this before you install your tile floor.
Which style of floor tile is your favorite?
Maybe you can be inspired by some of these incredible farmhouse bathroom floor tile ideas. They are all inexpensive, and reasonably priced, so if you are looking to change your flooring, these are really great options.
All those cement tiles that are so popular? Yup, I was able to track down some really cool ones! Another great option for farmhouse bathroom tiles are mosaics. The black and white tile mosaics are so classic and will stay stylish forever. They have stood the test of time.
I firmly believe that all of these will last and are a more "classical" style of tile that will last and will not go away with the next wave of trends.
Buying floor tile can be so easy!
Now, did you know that all of these tiles can be shipped straight to your door? and most of them ship for free? Check that out. That makes DIYing just a little bit easier . Picking your farmhouse bathroom floor tile could not be easier.
If you want more farmhouse floor tile options, check out my most recent post: 20 MORE farmhouse Floor Tiles for the Home
Porcelain tile, ceramic tile, or natural stone…
Whether you are choosing a stone tile, porcelain tile, or ceramic tile, remember that each one has advantages and disadvantages. Stone tile is gorgeous, but it is one that you really need to be careful as far as functionality goes. It can be a great choice for bathrooms but you definitely want to make sure and seal them, since natural stone tile can absorb and stain.
Porcelain tile is a very durable type of floor tile. In comparison to ceramic tile it is considered more durable because the tile is more dense and less porous which makes for a great option in a bathroom design. Ceramic tile is more porous than porcelain tile which makes it a bad choice for outdoor use but it can be used in bathrooms with no worries.
Ceramic tile is less expensive than porcelain tiles so if you are looking for a more affordable option, ceramic tiles are the way to go. I think this becomes a personal preference and choice. Make sure to consider the amount of traffic and usage the room will get. For a high traffic area, a porcelain tile would be preferable.
Tile Designs….
You can also combine a couple of different floor tiles to create an interesting tile design. Using one tile as a border or creating a design with one in combination with another is a great way to add more interest to your bathroom floor. For myself, I did not consider this, because I wanted to keep mine classic and simple. I was worried I would grow tired of trendy tile design.
So what have we learned? There are so many tile options it can become overwhelming! But, I thought that if you were a lover of farmhouse style floor tile like I am, that I should provide you with some of my favorite floor tile options.
Timber Hex Floor Tile
White Honeycomb Tile
I used this awesome tile in my farmhouse laundry room!
Grey Mosaic Herringbone Tile
Natural Wood Look Porcelain Tile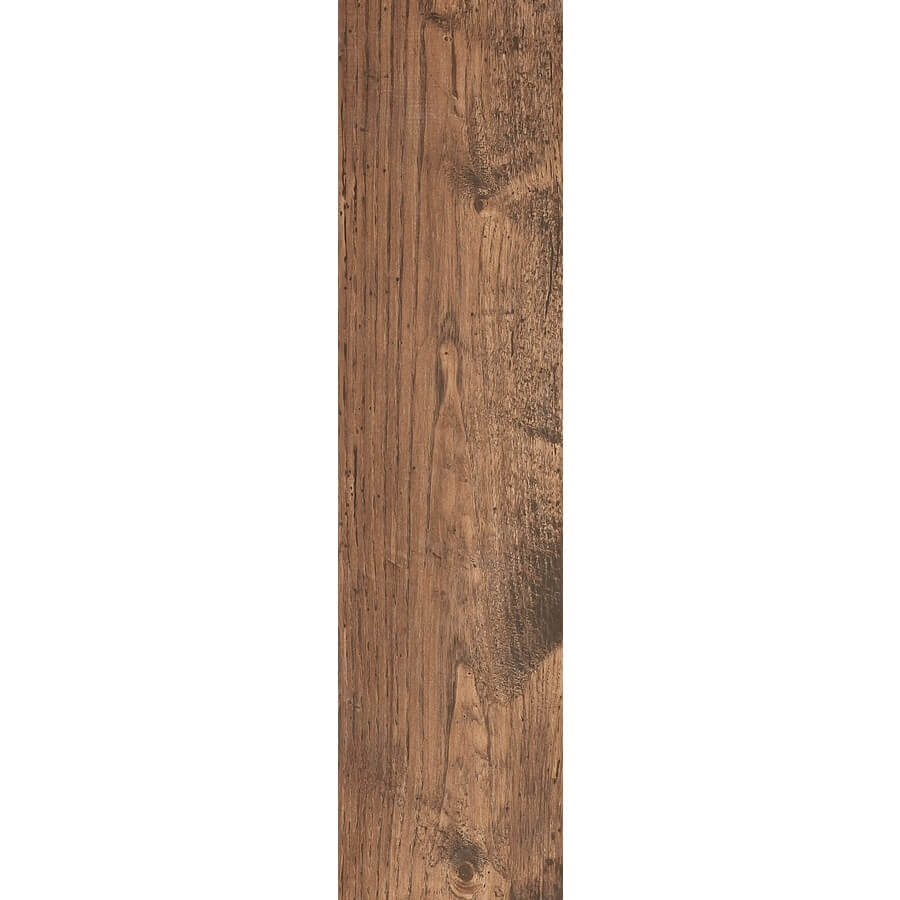 Natural Wood Look Porcelain Tile
Grey Washed Wood Floor Tile
Honeycomb Mosaic in White

White Mosaic Floor Tile
I used this exact tile in my Master Bathroom Remodel
Arte Black Vintage Tile
Black and White Floral Mosaic Tile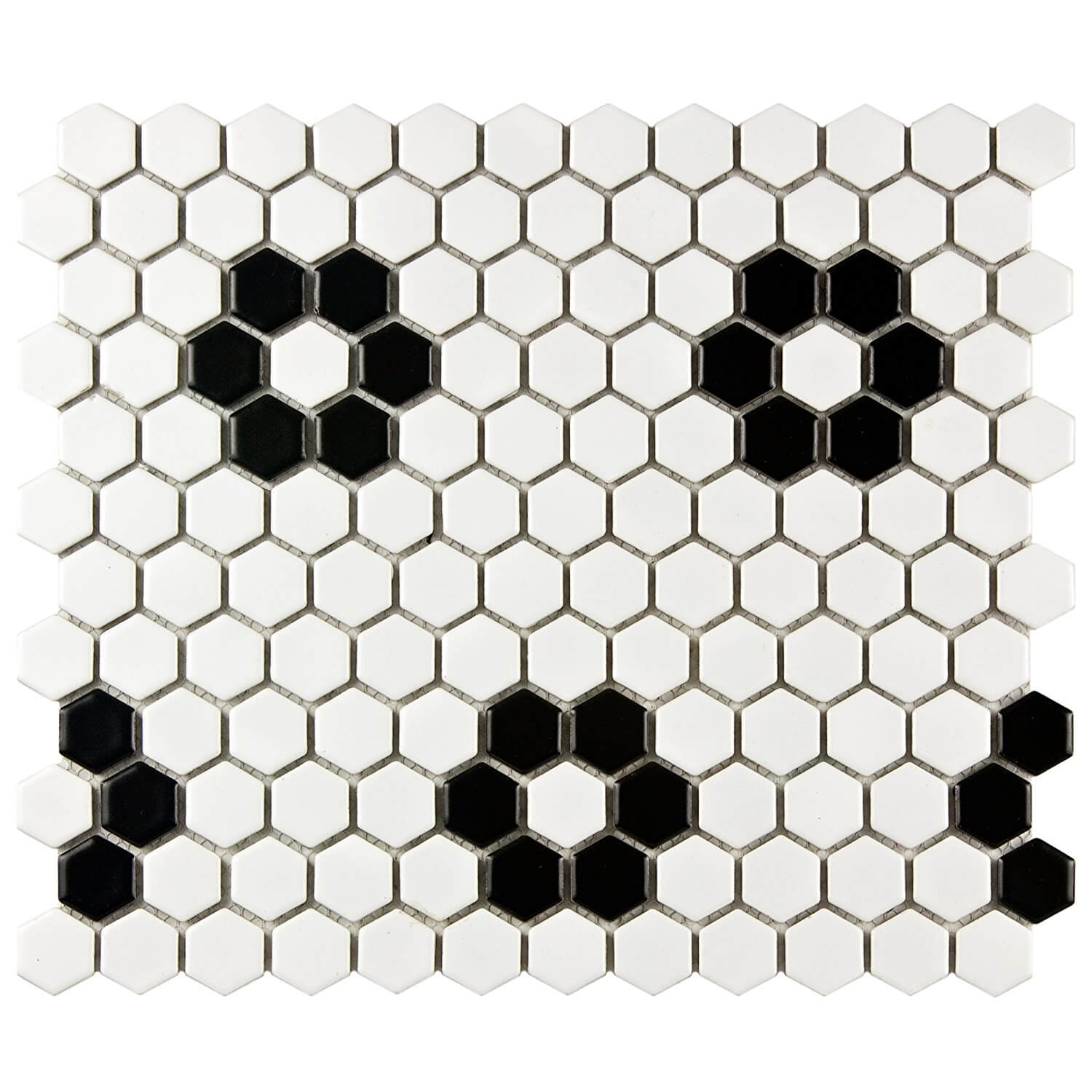 Black and White Floral Mosaic Tile
Twenties Petal Tile
Merola Twenties Tile
Arte White Vintage Tile
Twenties Circle Tile
White and Black Hex Tile
Twenties Vintage Tile
Basketweave Floor Tile
Retro Hex Blanc Tile
Natural Wood Tile
Check out these stylish bathroom decor ideas!

****Update**** If you want to see my completely remodeled farmhouse master bathroom here!!
Check out Part 2 of my farmhouse tiles at this link: 20 MORE Farmhouse Floor Tiles for the Home
Choosing bathroom floor tiles….
With so many flooring options available online and in stores, you can practically get any tile you need for your floors and walls. I have really fallen in love with Mosaic tiles. I think they such an interesting bathroom flooring option. The smaller mosaic tiles would look lovely in either a small bathroom or a large bathroom.
Large painted cement tiles are also a huge favorite bathroom tile of mine. I have seen these used in so many different installations including back splashes, flooring, and even on stair treads, so obviously it can be used for more than just the bathroom.
When choosing the right bathroom flooring for your space, make sure to take into consideration your own space. Make sure that the floor tile you choose will work functional and aesthetically. Using a larger floor tile with a lot of pattern can create quite a focal point in the space so make sure to consider that.
Whatever kind of flooring you choose for your bathroom, make sure that it is something you love! Do not choose based on what others think. You have to live in the space, make sure the floor tile you choose is really what you want. Price ranges for floor tiles can vary widely so also make sure to consider your budget. You can often find a similar floor tile for half the price. Do your homework or hire someone to do it for you. I would be glad to help if the need arises.
Make sure you PIN IT for later!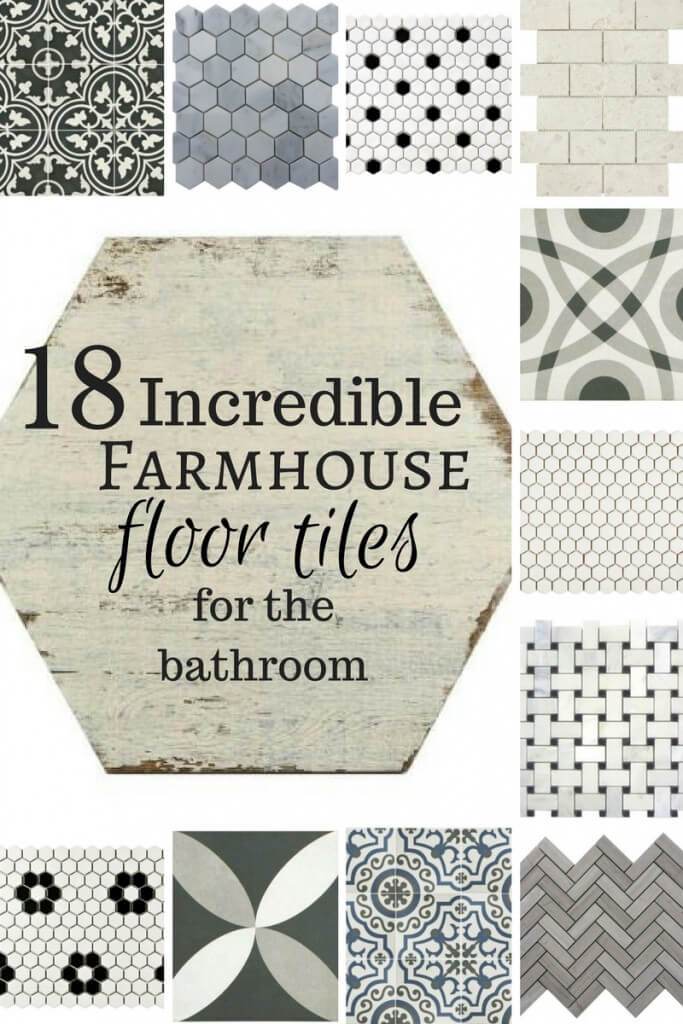 Which one is your favorite? Mine changes daily depending on my mood. These farmhouse bathroom floor tiles are all great options to add some farmhouse style to your home.
Have a great day!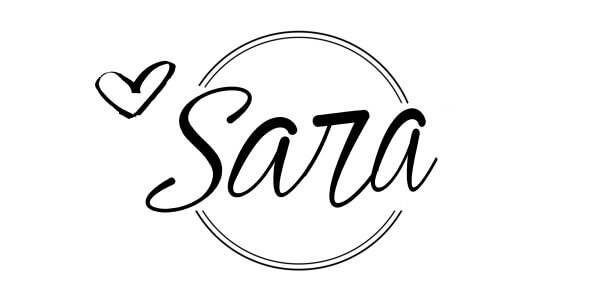 Check out these awesome room makeovers!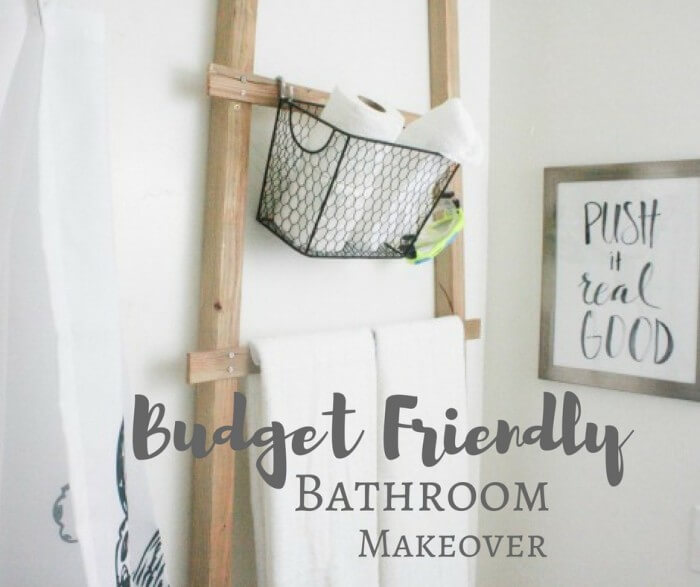 Budget Friendly Bathroom Makeover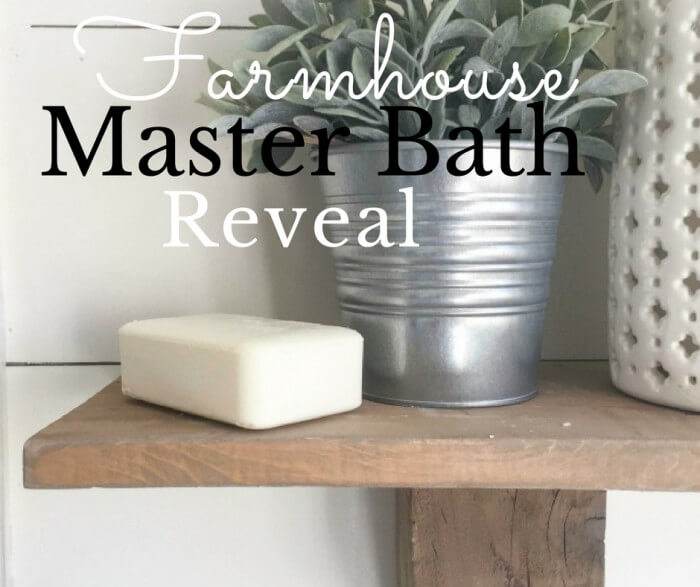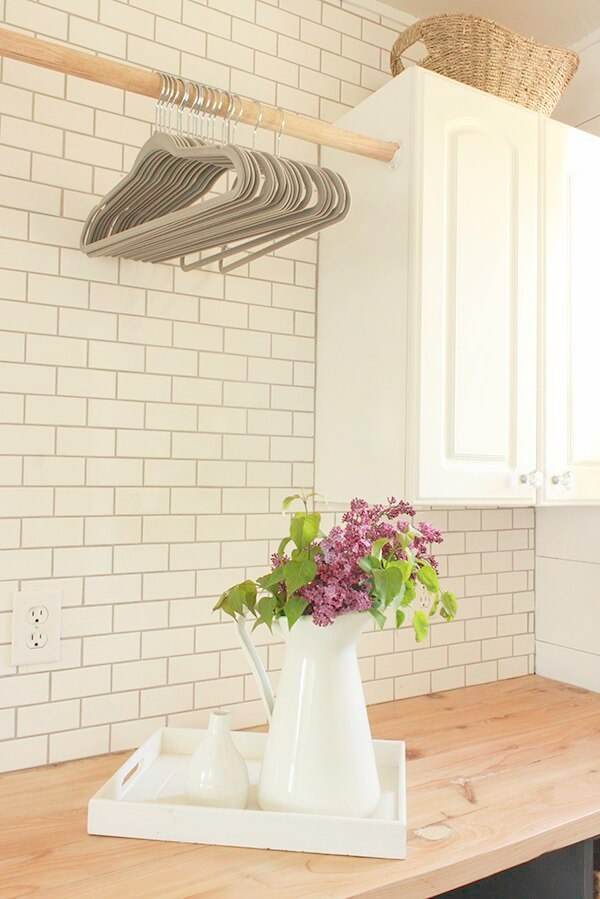 Farmhouse Laundry Room Makeover
[/tps_footer]