Its amazing. You know? The amount of time I spend working, creating, and decorating my home for the fall season. Don't get me wrong, I love every minute of it. That is why I am posting today. I love creating different fall tablescapes and I thought it would be great to round up a collection of ways to set a fall table.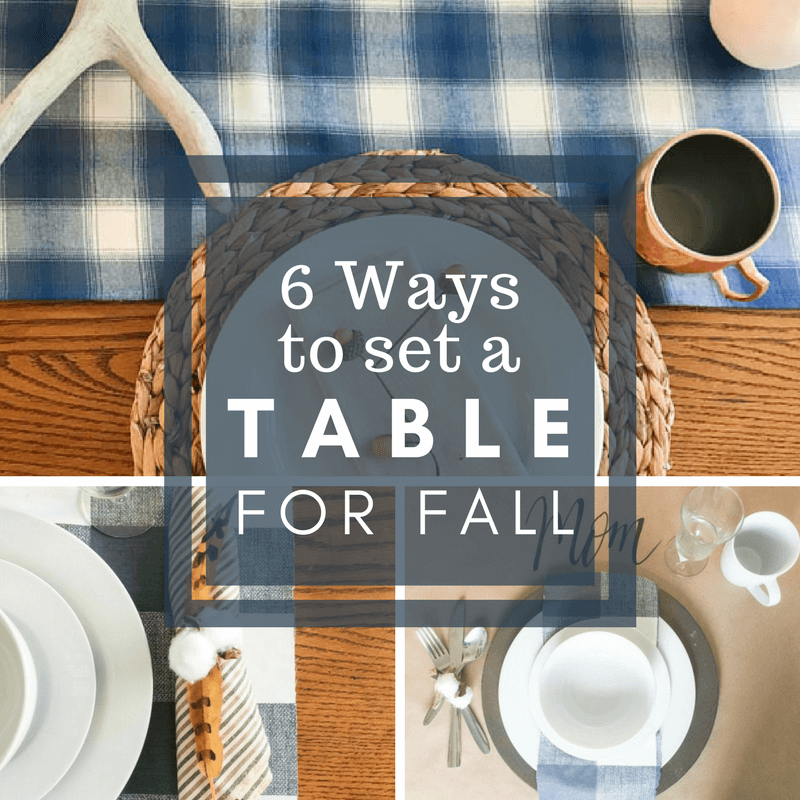 In fact, I have 6 ways to set a fall table. If you like farmhouse style, you will love these tablescapes. Since they are all very reminiscent of the farmhouse style, whether rustic or traditional they are easy styles to incorporate into your home.
I love to create different ways to set a table for fall, and there are a few key elements that you should add to your table to create a functional and stylish table.
MY LATEST VIDEOS
This post contains affiliate links for your convenience
6 Ways to Set a Fall Table
Tablecloth or Table Runner
I always add either a table runner or a tablecloth to my tables. Some items I have used are strips of dropcloth, old lace curtains, scrap fabric, and butcher paper. The great thing about using butcher paper is that it is great for kids! It provides a fun place for them to draw or play during dinner, which is always great.
A Good Set of Dishes
In my opinion I think a good set of white dishes are a great investment. This way they are something you can use all year around. I found my dishes on Amazon and they were such a great price! A great way to make your table look polished is by layering the large plates with your smaller plates.
Interesting Drinking Glasses
Adding an interesting set of drinking glasses is like adding jewelry to your table. I actually found some really pretty wine glasses at a thrift store, for just a buck a piece.
I also snatched some copper mule mugs last year on sale. They add just the right amount of color and bling to my table.
Tall Items for the Center of the Table:
I like to add pitchers, or tall galvanized vases filled with real foliage or faux….really whatever you have.
Napkins and Silverware
Something that I often forget about when I am setting any table is napkins! This is a great way to add a pop of color or texture to your table. It can be anything from simple store bought napkins, to a pattern, or a simple tea towel. Add a napkin ring for another instant pop of interest and texture.
Now that you have a few tips, check out 6 ways to set a fall table. Here are 6 ways that I have set up our table and some are even outdoor tablescapes! You can click on the links below the images to be taken directly to that exact post! I hope you enjoy them!


Early Harvest Tablescape with Free Watercolor Printables
So , are you ready to set a fall table? I am loving the cooler weather we are getting here, and it makes me so excited for all the lovely things that fall brings. Now, I am off to work on a few fall decor ideas for this week! Make sure to stay tuned!
Make sure you save this!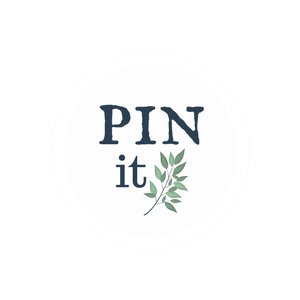 Have a great day!!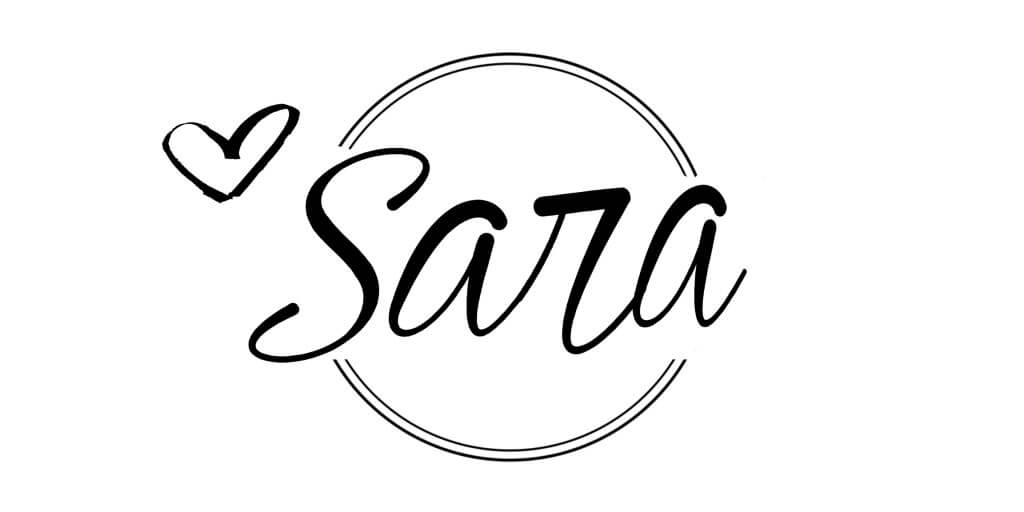 If you like this post, check out these other fall decor ideas: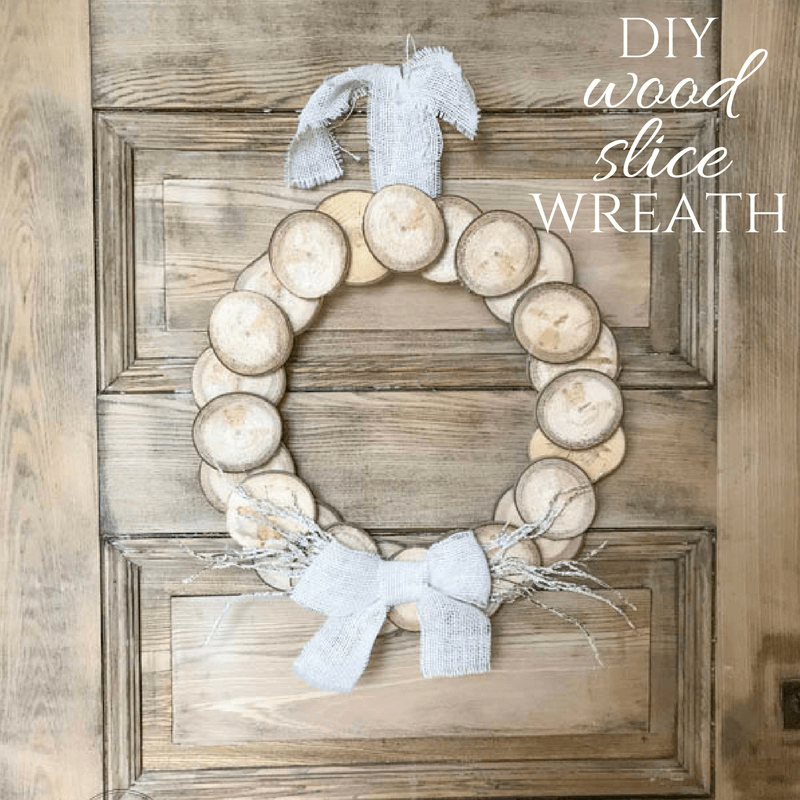 DIY Wood Slice Wreath | For Fall or Anytime!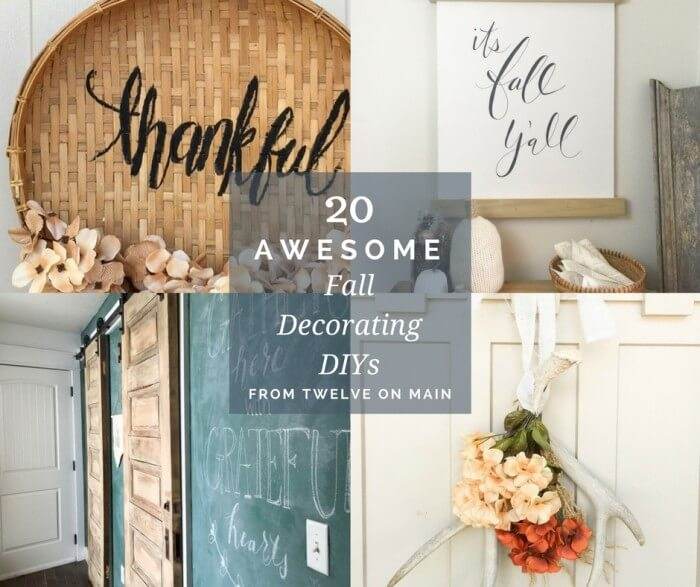 20 Awesome Fall Decorating DIYs by Twelve On Main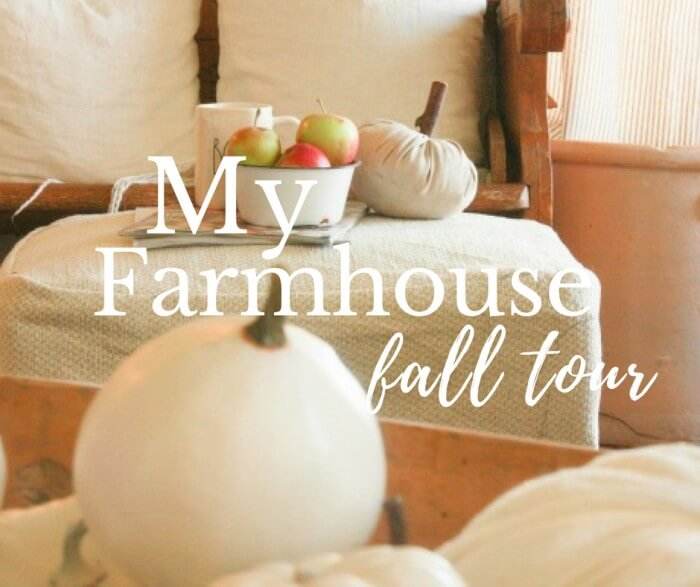 Farmhouse Style Fall Mantel
Love farmhouse style?
Join a community of over 6,000 and get simple design tips, tricks, and with my weekly newsletter. You will also gain exclusive access to my Printable Library!!