Bleached Wood Barn Doors
The last 6 weeks have been serious work. Last week was our final reveal of the One Room Challenge, where I had chosen to work on my laundry room. We sure did work on it, gutted it was more like it. If you havn't seen the reveal, you can check it out here. Now its time to focus on some of the yummy goodness that is in and around that room. Today I am featuring how I created bleached wood barn doors for my laundry room entry.
I wanted barn doors. So does everyone else these days. My husband likes to roll his eyes whenever I mention barn doors, and I like to imagine his eye rolls are really a look of excitement and pleasure, and not irritation. But, like I am with just about everything else, I wanted something different.
I have always wanted to use the bleached wood method on something in my home and I knew that this was my chance to really make these barn doors shine.
I scoured the internet for ideas, and frankly, I came up short. I just couldn't find what I was looking for. That was until I found a single pin on Pinterest that had this amazing wood buffet with a really beautiful finish. That was the finish I wanted.
Kristyn over at Rust and Ruffles Home had a great tutorial on how to achieve this affect. I was absolutely smitten with the raw look of the wood. Now if only I could find exactly this!! Well, we all know life does not work that way.
This wood was such a beautiful color and had so much rustic raw goodness. Now I needed to find the door. I have to admit, I really did not want the typical X or Z style barn door that is typical these days.
I was on a search and one day, while I was at my favorite antique/salvage yards, the sweet old lady that owned the place mentioned a few old doors shes had in one of her storage containers. I just knew, you know? Like when you have found your soulmate, or the perfect doughnut. You just know. You do.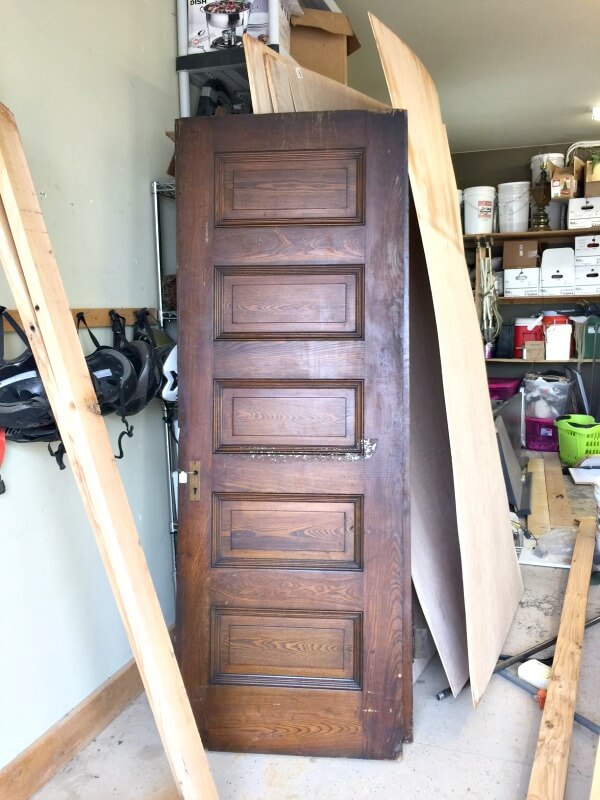 I love these doors, I even loved the finish, but it was entirely too dark for the space I wanted them to be in. I was torn! I really hesitated to do anything with them for fear of ruining them. For a split second I thought of painting them, but then the light came, and I knew that was wrong, wrong, all wrong. These doors were in a state of disrepair, and needed some love no matter what I did with them.
So, I took a leap of faith. I decided to try sanding the doors down to see what was hidden underneath. Boy was I happy with what I found. I ended up sanding all the flat surfaces with a belt sander with 60 grit sandpaper. If you have access to a belt sander, this is the way to go.
Here is what I used to complete this project:
*This post contains affiliate links for your convenience*
60 grit sand paper
Paint stripper
scotchbrite scrubber
bleach
Not to say that this was easy. This was the most time consuming part of the project I sanded….and I sanded…..and I sanded. Now, those beautiful recessed panels, they were a different story. I ended up using a paint stripper to strip the stain and varnish out of those tiny crevices. I used a scotchbrite pad to get the varnish out of the tiny cracks. I wont lie, it was a lot of work. But, I knew that these doors were hiding that beautiful finish that I wanted.
My thoughts on stripping? I hate it. I hate every little part of it. Its sticky and messy and impossible to get it all clean, but it is a necessary evil, right? In the end, after all the swearing and time spent sanding, I had 2 beautiful raw wood doors. I know there are other stripping products that people recommend, but in my tiny little town, I have to take what I can get, and they did not have the good stuff, and I couldn't wait to have any delivered.
Once the doors were done being sanded and stripped, I gave them a good cleaning with some mild soapy water. Once that was done, it was time…….
Here is where things got interesting. I was a little nervous, but I did it. I took undiluted bleach, and with a rag, I rubbed the bleach into the wood. I let it sit and dry. And guess what happened? The wood lightened, and it gained this amazing patina that I cant imagine how else I would have achieved it. Some of the bleach settled into the corners and created almost a glaze type appearance. In my opinion. really beautiful.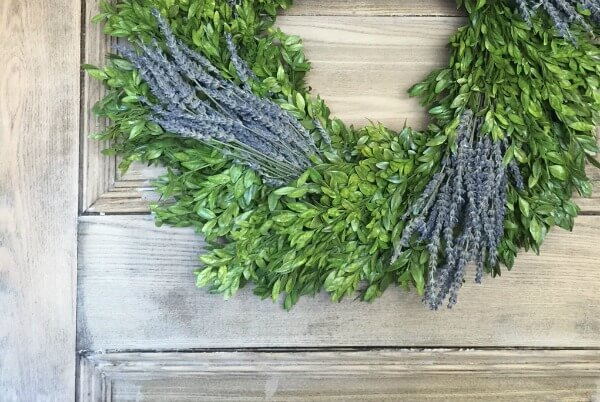 Bam. Isn't that gorgeous? At this point, I thought about adding a grey wash to the doors, but I loved the raw beauty too much. It was left as is. A simple clear coat is all it needed. I couldn't believe how beautiful that wood was. As I was finishing up the bleaching, I was thinking about those amazing souls that built these doors almost 100 years ago. This was the same wood they touched. It still held the original hardware that was used by so many hands. The history of simple and daily objects fascinates me. These are the things they used day in and day out. How could we not appreciate them?
The barn door hardware was fairly easy to install and the price was pretty good as well. But it was really easy for me, you see my hubs installed them while I was taking a nap on Mother's Day. So pretty easy!
These doors were so cool. Here is that original hardware I was speaking of. The wear and patina on this could not be more perfect.
I hung these in my mudroom, where I had taken a leap of faith and painted the wall a vintage green chalkboard. The raw wood looks pretty great with the vintage green chalkboard. I love it.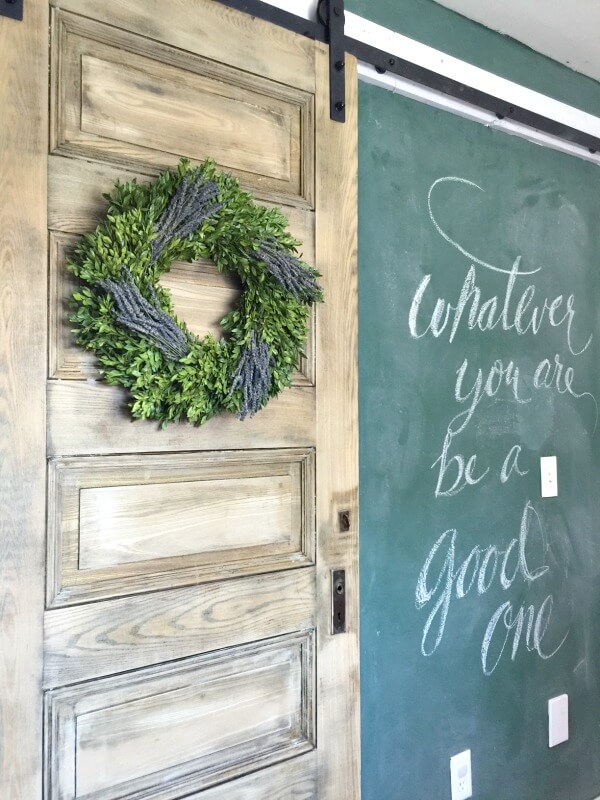 Barn doors can be anything you want. No one says you have to fit into the cookie cutter mold. Find something that calls to you, something that is just right for your style. The barn door hardware from Lowes is a really great economical choice as well. I am so very pleased with how these doors turned out. The bleached affect is an amazing way to transform wood without compromising the beauty of the wood. This beauty was not created, it was already there, under layers of varnish and stain. I would do the project a million times over to achieve these results.
Thanks for taking some time out of your day to see what was happening at Twelve On Main. Have a great day and remember….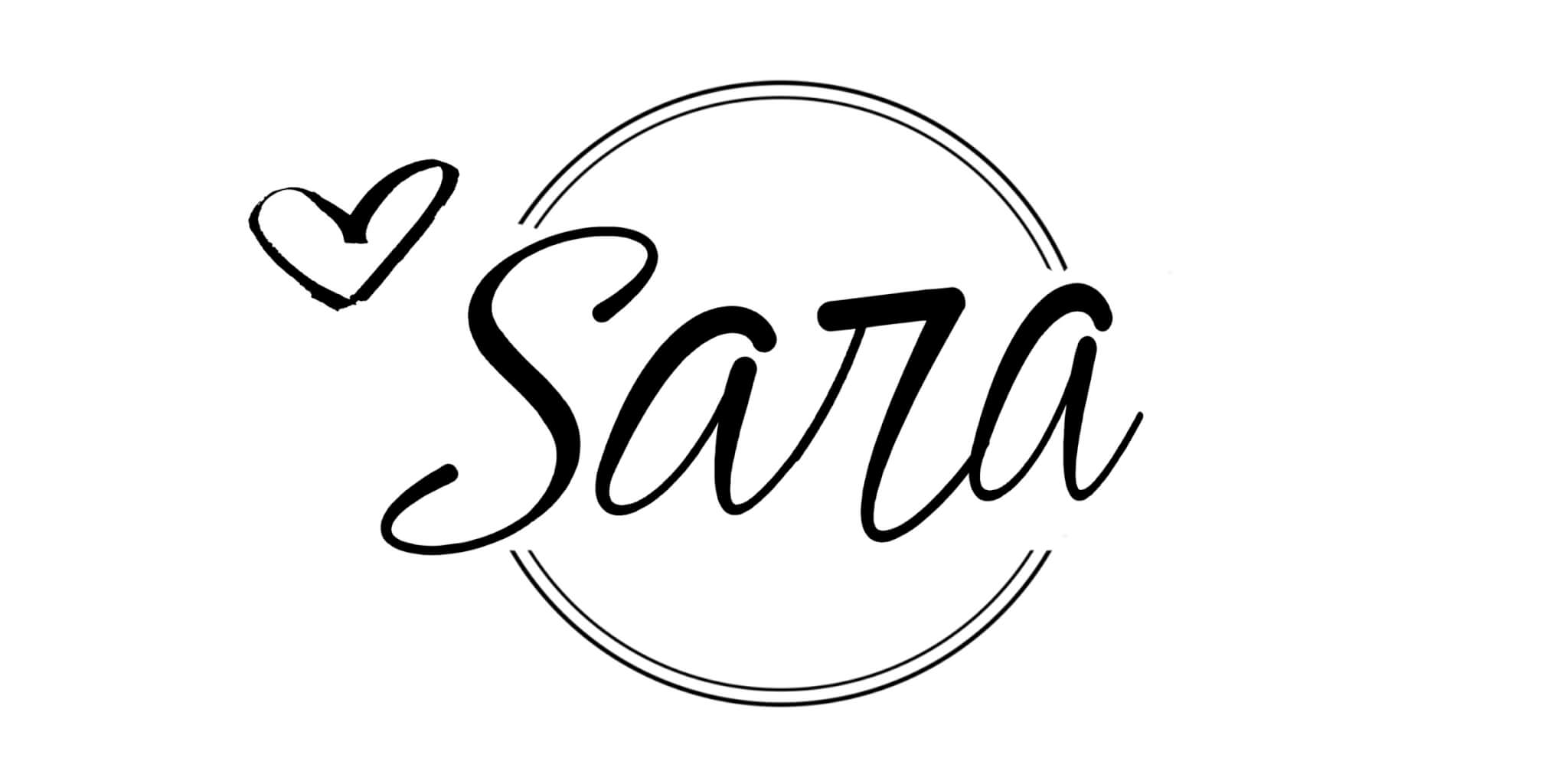 [optin-cat id="3417″]
If you like this post you'll love: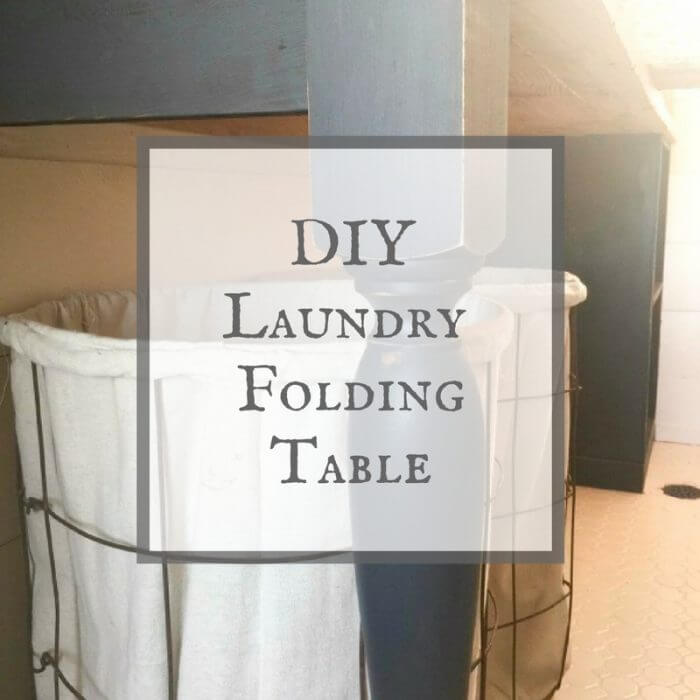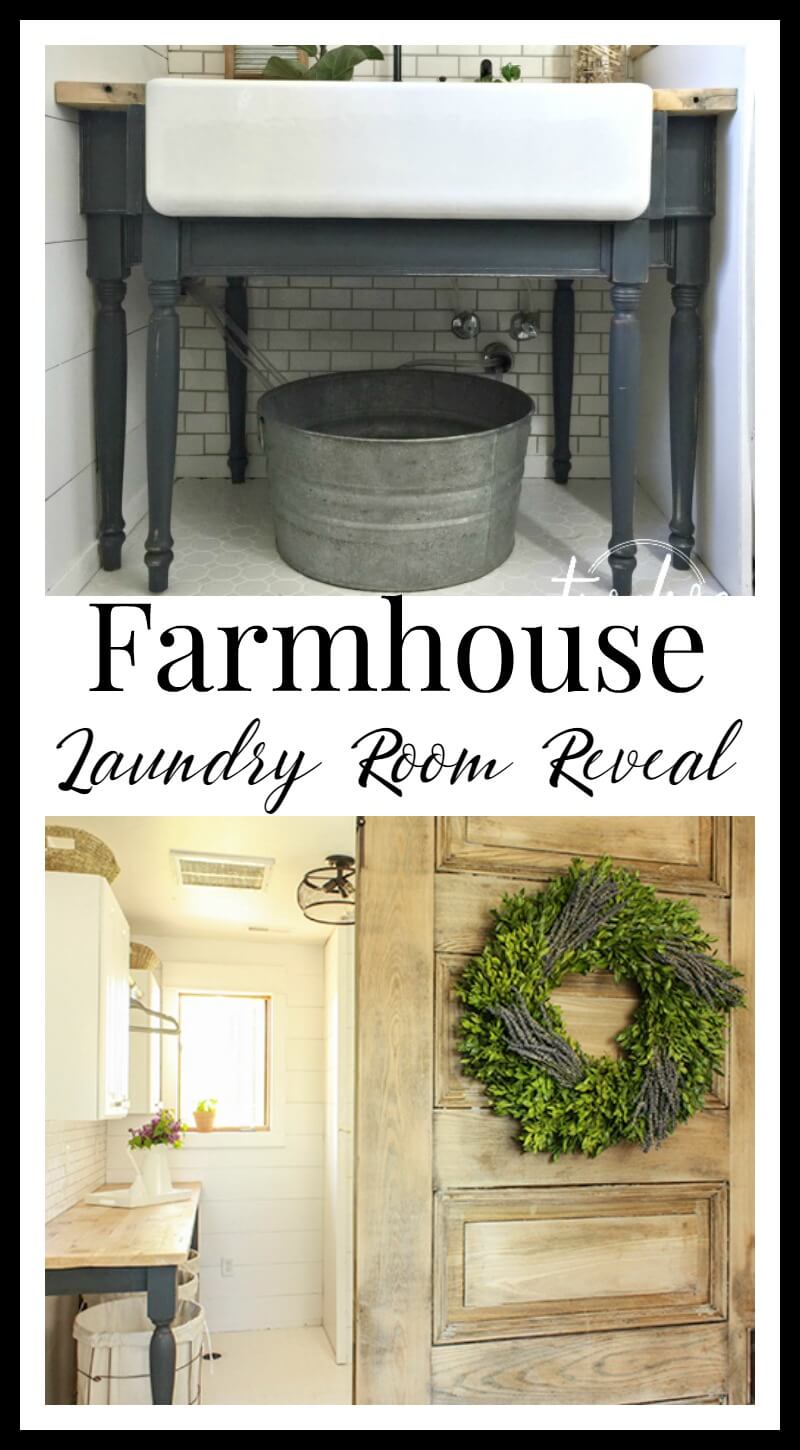 One Room Challenge- Farmhouse Laundry Room Reveal!
Best Sources for Farmhouse Style Laundry Baskets
GET YOUR FREE GUIDE to 30 DIY projects that can be done over the weekend!
30 DIY Projects to do this weekend!