Have you wanted to tackle that pallet projects you've been dreaming about? Well, I get it. It's had business figuring out how to take apart wooden pallets so that you can use the wood. Let me show you my foolproof way to save time and headache and take apart your wooden pallets with ease.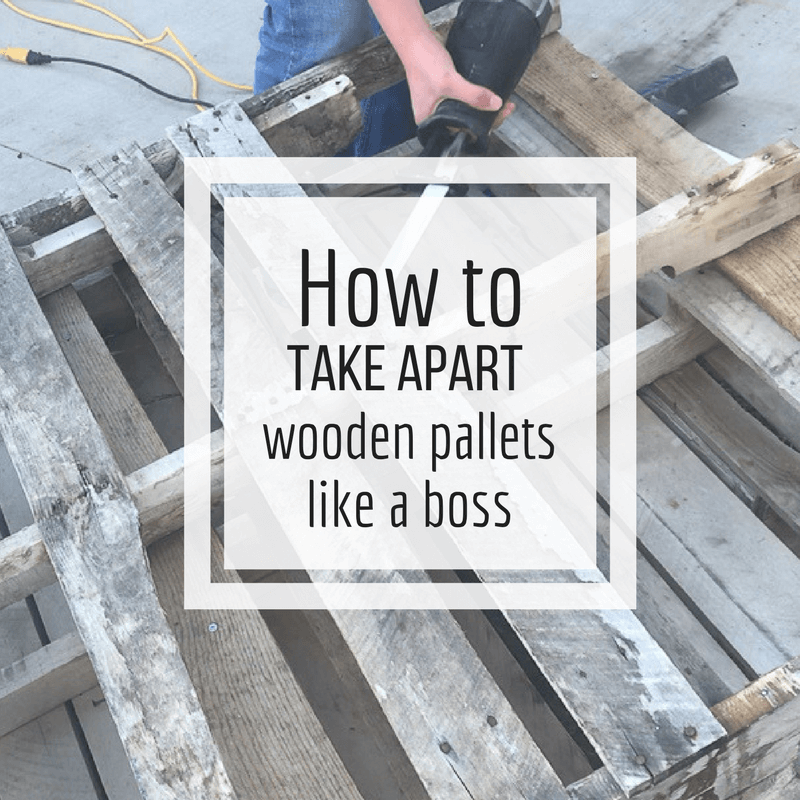 With so many different options for what you can use pallets for, it's kind of exciting when you come across some and want to tear into them. Only to run into a road block.
How do I take apart wooden pallets without losing my mind?
You may ask yourself.
Well I have the solution. And you may have seen this before, but I wanted to make sure my readers saw it, and that if anything I want to reinforce that it truly does work and even a petit woman(and possibly a 13year old boy) can do it!
You just need one simple tool
This baby will fix all your problems, I promise. We use this saw so often, we ended up buying a second one that plugs into the wall so we wouldn't run out of battery.
That's when you know you are hard core. Am I right?
So the trick to taking apart wooden pallets is to make sure you have the right blade and the right angle.
***before I talk about how to take apart wooden pallets, let's talk about safety. Make sure you are wearing safety goggles. Pallets tend to have rusted nails and when you cut these things, sometimes they like to fly????***
Okay, so you have your safety goggles on, now let's cut that wooden pallet apart!
If there is someone that can help you with this that's great, but I did it all by myself.
You can either:
Set your pallet up on its side, so it's standing skinny
Or
Lay it on its back, flat on the ground. You can also lay it on an angle, which I have done and have found it's very helpful in keeping the saw moving easily.
NOW MAKE SURE TO ALWAYS CUT AWAY FROM YOURSELF. NEVER CUT TOWARDS YOURSELF.
I have created a short video showing exactly how I cut my wooden pallets apart.


A few notes on cutting wood pallets:
Take the reciprocating saw and you will be cutting in between the top piece of wood and the center support piece.
You will be cutting the nails that are holding the two together.
Before starting, make sure you are secure in using a reciprocating saw.
Reciprocating saws can bounce, and if the saw blade hits something while in action, it will ricochet.
Make sure that nobody is in the way of the saw blade.
WATCH YOUR LEGS AND FEET!
This is important since you will be cutting down towards the pallet. You want to be aware of your body parts at all times.
3 easy steps to cutting apart a wooden pallet:
Cut the outside nails on one side of the pallet. Go all the way down the pallet and finish off one side.
Start on the opposite side and make sure that you cut through all the nails once again.
Now work on the center of the pallet. Since the outside had already been cut, there will be a little bit more give and you will have less chance of the reciprocating saw getting stuck or jammed.
Its really quite simple and straightforward. It does take a bit of care and experience with a saw and knowing just how it behaves.
Once you master how to take apart wooden pallets your project options are limitless!
And since wooden pallet projects will not be going anywhere soon, this is a great skill to learn!
Now, get at all those projects you've been wanting to do!
And make sure you PIN IT for later!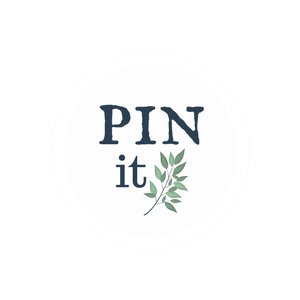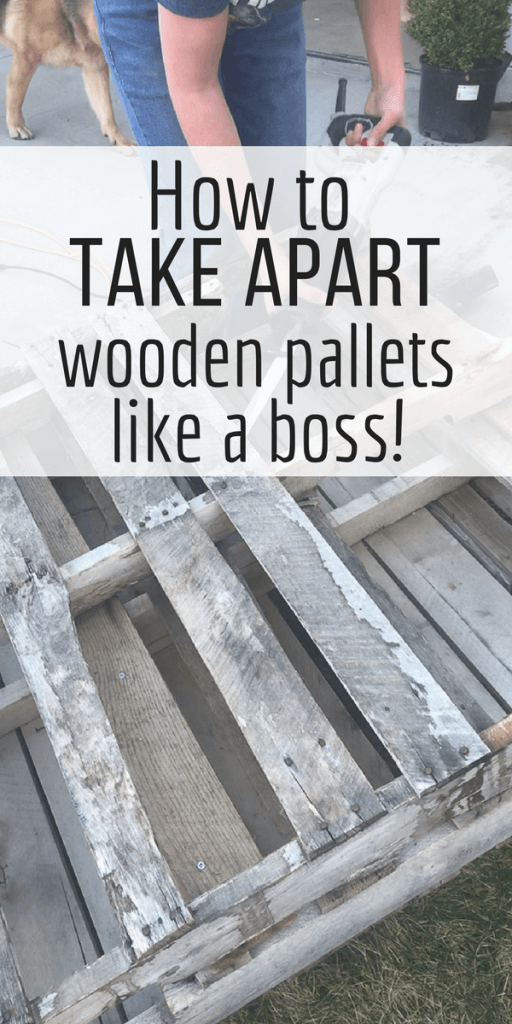 Have a great day!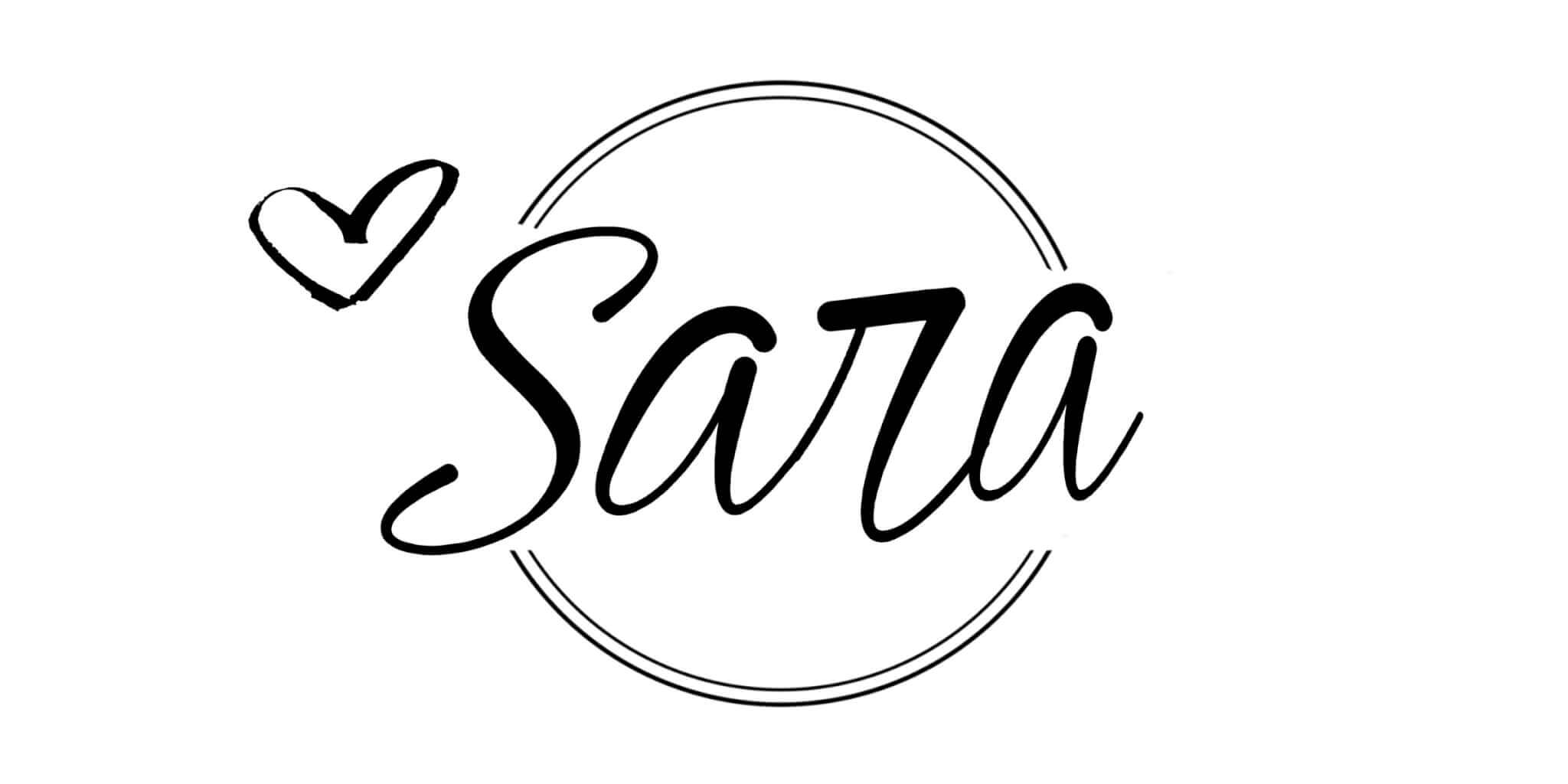 Like this post? Check out these other great ones!
Make a Super Easy Pallet Table
Love farmhouse style?
Join a community of over 10,000 and get simple design tips, tricks, and with my weekly newsletter. You will also gain exclusive access to my Printable Library!!