I will tell you, it can become difficult to decorate for each season of the year. I know I feel the pressure to keep things current and beautiful. But, it doesn't have to be so hard! There are some easy ways to spruce up your space for any season. One way I like to do this is with a wreath. And why not a boxwood wreath that can last throughout the seasons.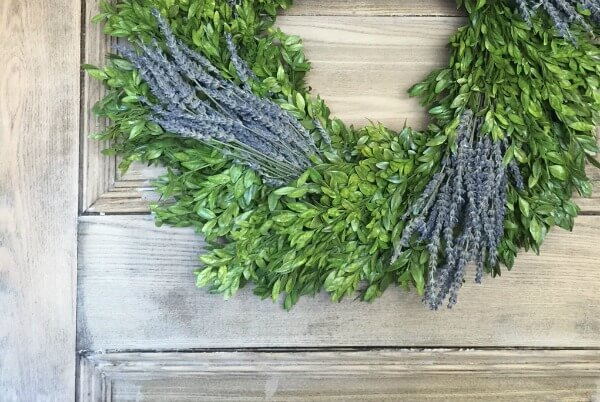 About a year ago, I came in contact with a pretty amazing company Knud Nielson. They are a wholesale company that provides preserved botanicals and wreaths.
They send me a sample of some of their products and I was blown away! One item they sent me was a preserved boxwood wreath with lavender. I was obsessed with it. I hung it up, and it had stayed hung up on my walls ever since.
Sure it has moved to different places but it has always had a presence in my home. And there is a reason why. It's timeless. The look and and feel of these preserved botanicals are classic and beautiful. The boxwood is something that can compliment and seasons and almost any style.
Now, you may be wondering… where can I get my hands on one of these wreaths!
Well, you are in luck.
First of all, you can find some of their products on One Kings Lane. Here is a small collection of the ones I have found, including their boxwood wreath:

Don't they have some amazing products? And I was a bit skeptical at the use of the preserved botanicals, but I was sooo wrong! It has held up beautifully and the smell! It's amazing!
So tell me you don't want one!
But it gets even better, what about a FREE boxwood wreath?
That's right! With the generous help of my friend Mark at Knud Nielson, I am able to offer a box, complete with one of their awesome wreaths as well as some other great items!
Here is a complete list of what comes with the boxwood wreath giveaway:
24 inch real, preserved boxwood wreath
36 2 inch moss balls
2 large bags of decorative moss
2 large bags of reindeer moss
3 large packages of leatherleaf
2 packages of whole palms
So this is what you have to do….
Click below to enter yourself into the giveaway for this amazing wreath package! You can also share this giveaway with others which will earn you more entries into the giveaway!
All entrants must be over the age of 18, and a US resident. Giveaway will run from April 25, 2018 until May 9, 2018
Come on, you know you want to win it!
Along with entering into this giveaway, you will be subscribed to my weekly newsletter! And I promise you will not be disappointed!
If you are already a subscriber to my weekly newsletters, you will not be added twice, you will simply be added to the giveaway, but if you share the giveaway you will earn extra entries toward the giveaway!
Also, I have a weekly decor email, where I send out a separate email each Thursday with the best decor deals of the week!
Love this stuff? Check out some of my favorite posts:
My Farmhouse Laundry Room One Year Later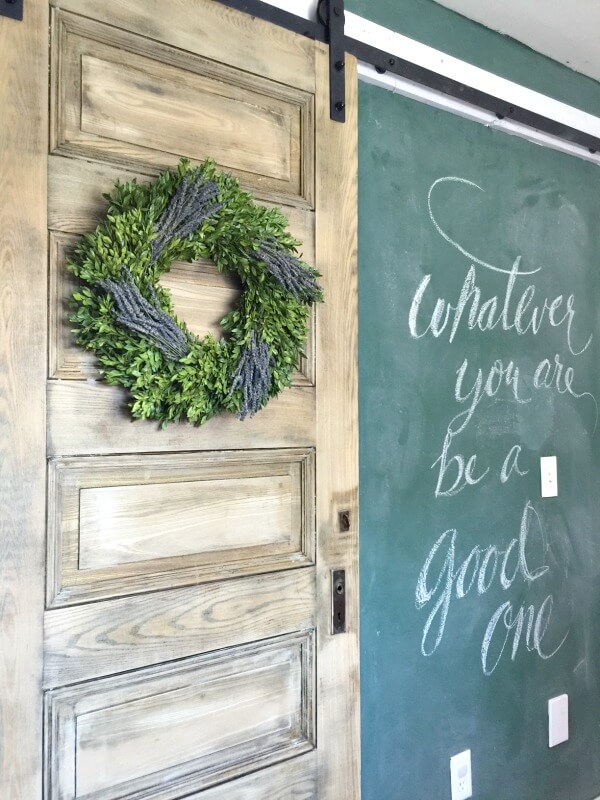 Sign me up for Weekly Deals!
Subscribe to my weekly decor deals and receive one email a week with great home decor deals!