Easy 4 Ingredient Apple Salad Recipe
Its that time of year again when apples are in season and there are oodles of varieties at the store. Our apple tree in our garden has another couple of months to go before they are ready to eat. But there are tons already in the stores and I took advantage of that! Today I want to share one of our favorite apple desserts or side dishes. A simple apple salad.
When I tell you this is easy you have to believe me. It literally has 3-4 ingredients depending on what you prefer. Its also a very healthy treat to eat after dinner or as a snack during the day.
Okay so lets talk about how to make this easy apple salad. First choose the right apples!
I like to use a crisp apple. Here is a list of crisp apples to choose from:
Crisp Apple options:
Honey Crisp
Jonagold (our tree is this)
Pink Lady
Jazz Apples
Cosmic Crisp
Fuji
Gala
I d not recommend granny smith apples for this recipe unless you use a sweet yogurt. I prefer the sweetness to come from the apples. Granny smiths are just a little too tart for this dessert.
Be sure to check out the full recipe and ingredient list below
Easy Apple Salad
Make this quick and easy apple salad as a treat or even a healthy dessert. With only 3-4 ingredients it is easy to make and tastes amazing!
Ingredients
2

medium

apples

(if you want a single serving use 1 apple and 3/4 cup yogurt)

1 1/2

cup

Greek Yogurt (Vanilla or plain)

1/2

teaspoon

ground cinnamon

drizzle of peanut butter

optional

nuts such as pecans or walnuts

optional
Instructions
Slice up your apples, I like to half, then quarter the apples, core them and then cut those quarters into three slices and then cut those into small pieces.

Put them in a medium sized or large bowl. (it is easier to mix together in a larger bowl)

Add the yogurt on top, as well as the cinnamon

Sprinkle to cinnamon on top and then toss until everything is combined.

East right away. For some more variety drizzle some all natural peanut butter or add some nuts as a topping for more crunch and beneficial nutrients.

This does not store well so eat it right away. I like to make a single serving which is 1 apple and 3/4 cup yogurt. It makes the perfect treat!

You can store and extra in an airtight container but be aware that it wont last more than a day.
What you'll love about this recipe:
Recipe Variations: There are other things you can add to this apple salad seasonally! In the winter I like to add pomegranates, or dried cranberries. Nuts are always an option, I prefer walnuts or pecans.
TIP! Keep your apples in the refrigerator, they will be more crisp and will match the chilled yogurt.
This is the best way to east apples in my opinion and you will feel better having eaten it too! It is a great option if you are on a diet or looking for a high protein dessert/salad. This fall salad can take you all throughout the year. We find ourselves eating it more often during the fall because of the bounty of apples that we get.
Take this to your potlucks or other get togethers or enjoy a single serving on the back porch.
Don't forget to pin this for later!
MAKE SURE TO TRY THESE OTHER YUMMY APPLE DESSERT OPTIONS!
More Apple Dessert Recipes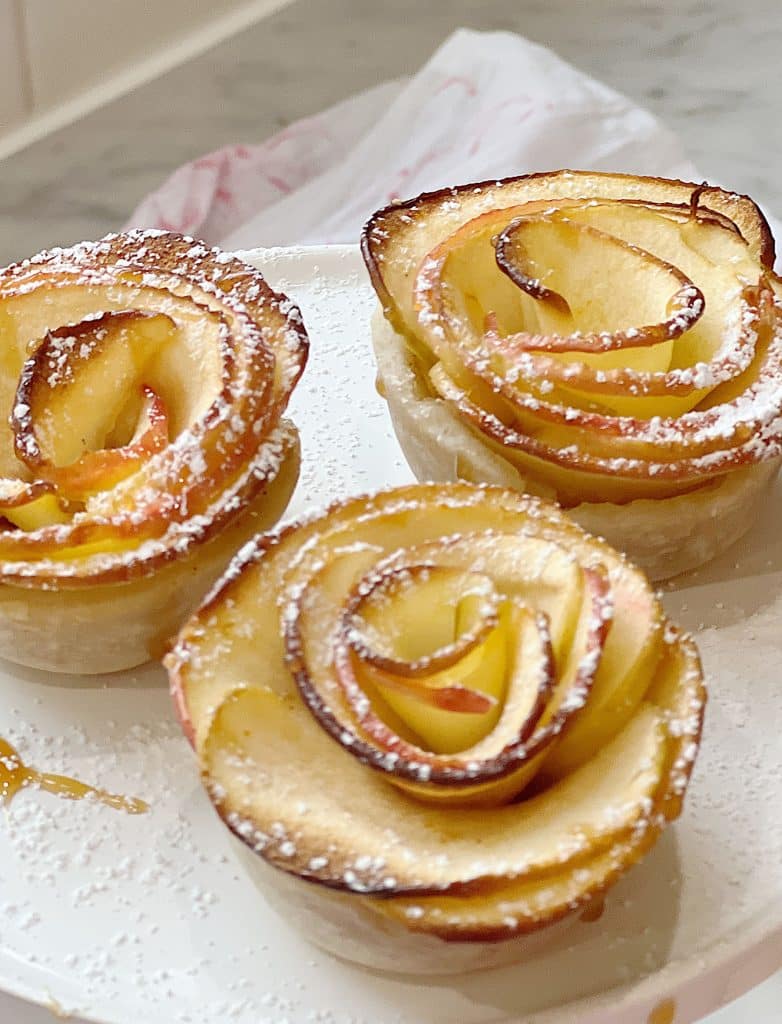 Caramel Apple Rose Tartlets | My 100 Year Old Home
These adorable individual caramel apple tartlets are the perfect indulgence for any dessert lover. They are so delicious!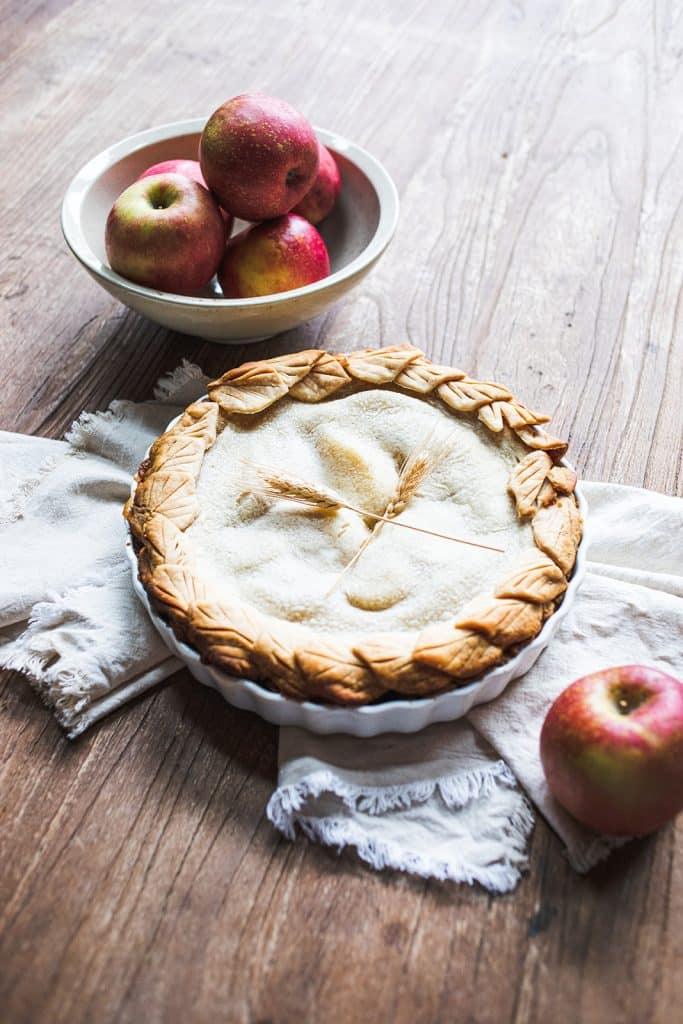 All American Apple Pie | My Sweet Savannah
Serve this delicious all American apple pie with a heaping scoop of vanilla ice cream for a yummy summer dessert. This is a recipe you'll be making all year round!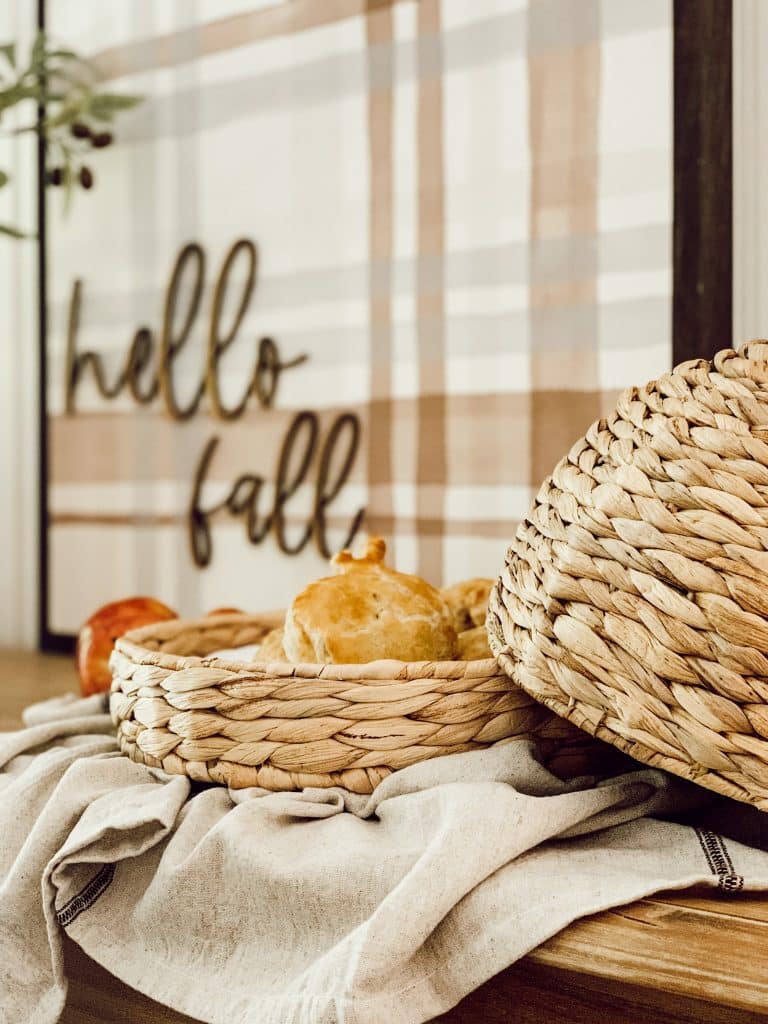 Easy Recipe for a Single Serving Apple Pie Dessert | Eleanor Rose Home
A delicious apple shaped handheld treat with a flaky, buttery puff pastry crust filled with warm, cinnamon apple pie filling. This will become a family favorite fall recipe!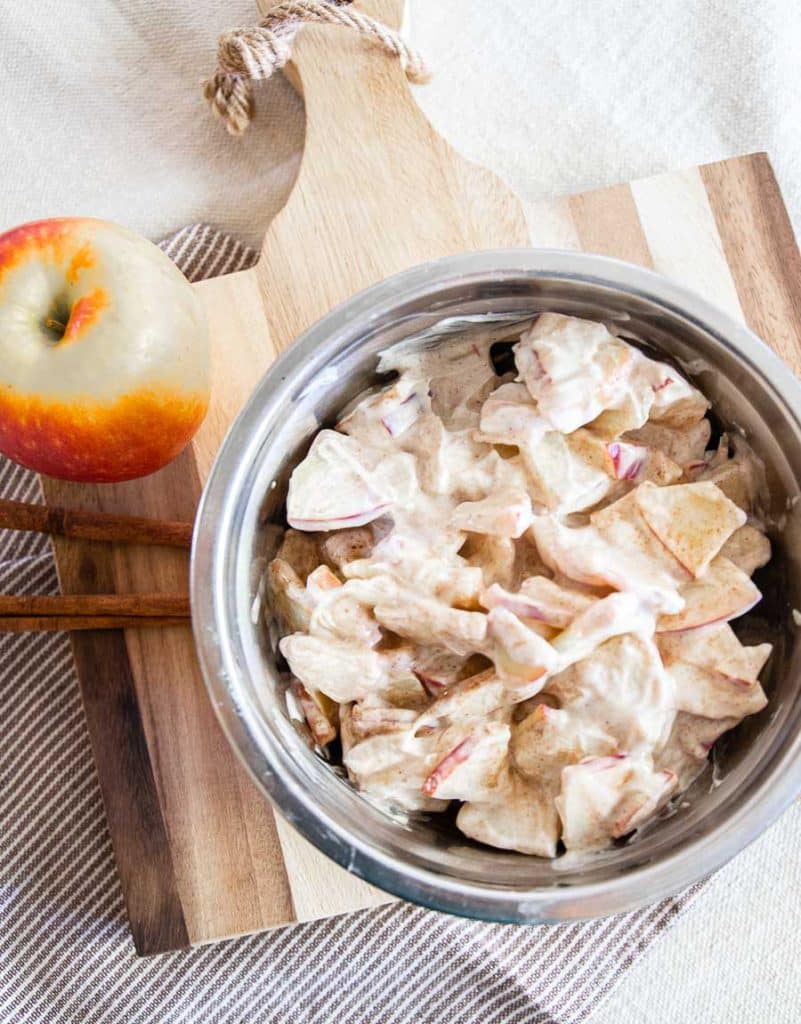 Easy Apple Salad | Twelve on Main
This is a simple light and refreshing apple salad that can be served as a dessert or side dish. Using greek yogurt and cinnamon this is sweet with the spicy hint of cinnamon. It is super easy to make and is a great daytime snack as well!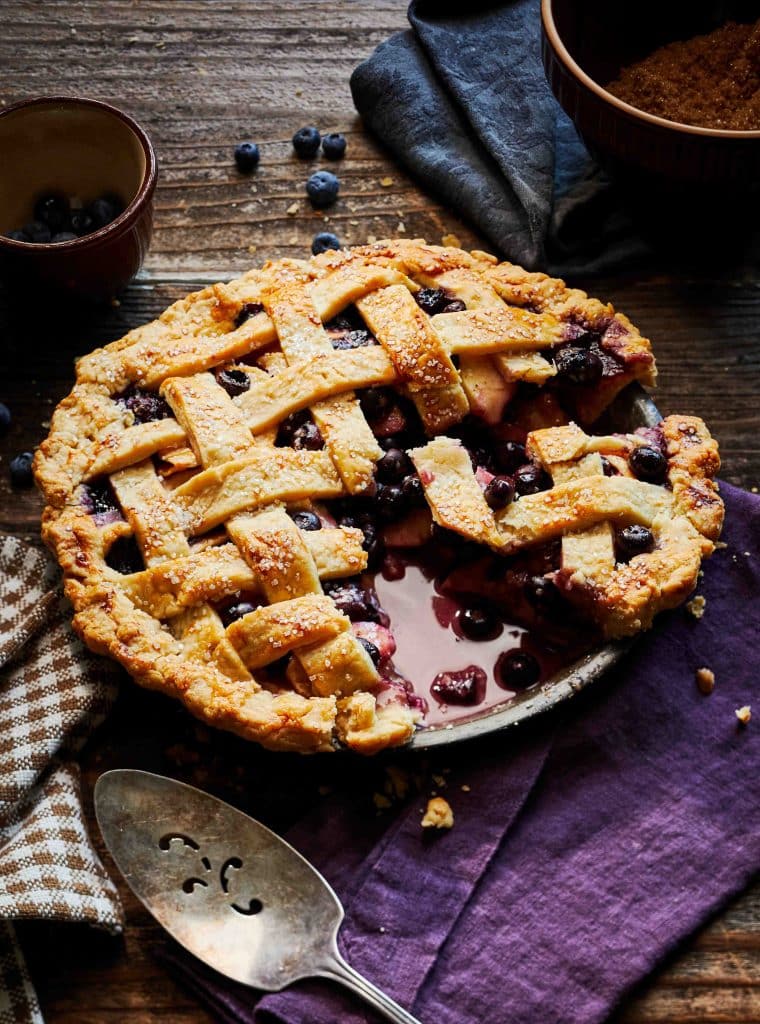 Apple Blueberry Pie Recipe | Happy Happy Nester
This Apple Blueberry Pie Recipe with caramel sauce offers a delightful blend of flavors and textures, making it a hit among dessert lovers. The surprise caramel adds a unique touch that elevates the traditional apple blueberry pie to a more indulgent and unforgettable treat.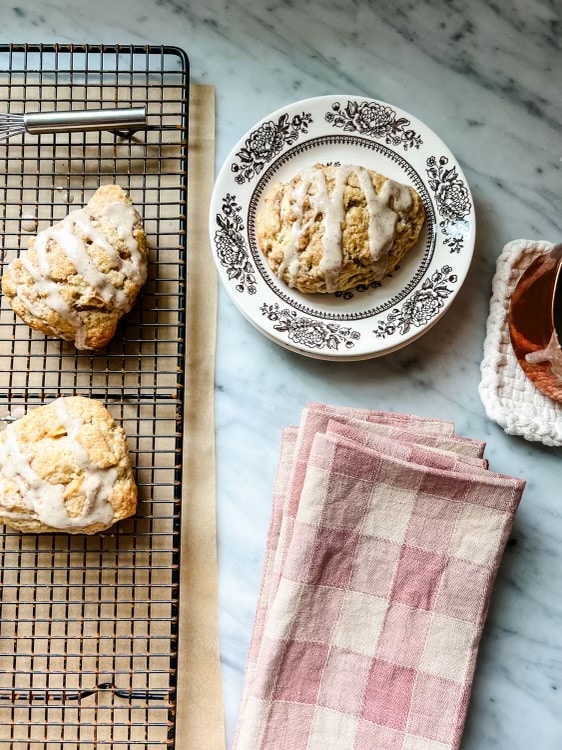 Cinnamon Apple Scones | Most Lovely Things
A cinnamon apple scone recipe that's a lot like apple pie but in the form of a scone! Making it the perfect breakfast treat!