Easy Strawberry Brownie Trifle
If you are looking for an easy dessert that you can make for your family or friends that will knock their socks off? Make this easy strawberry and brownie trifle! It is the perfect dessert for any event, but will be amazing for Valentines Day, as well as for wedding and baby showers. It is a great dessert that you could make individual servings, keeping the presentation perfect.
This brownie trifle recipe is easy to whip up and I want to explain how to make it and how to change it to suit your preferences too!
Often times, when I make a dessert like this, I like to change it up. Sometimes I use brownies and sometimes I make a simple chocolate cake and use that. Chocolate cake makes this a lighter dessert which is always a good choice. But, with brownies, it is so amazing too! So choose what you love.
I decided to make these for a fun Valentines dinner my family had. We often make some kind of dessert with chocolate and strawberries (mostly we just dip strawberries in chocolate and eat them, but this is a bit more fancy than that haha).
How to Assemble Strawberry and Brownie Trifle
There's no rule to how to assemble these desserts, but I want to share some tips and tricks to make this dessert even easier to put together!
First, make your brownies using on of your favorite brownie mixes. My favorite is the Ghiradelli Triple Chocolate Chunk Brownies from Costco. I also like to make this with a simple devils food cake mix. The cake gives it a much lighter feel and it won't be quite a rich as using brownies. Make them according to the package directions.
While you are baking the brownies, whip up your filling. I use my cool whip and pudding frosting(which is more like a filling). It is light and sweet but not over sweet. The best thing about using this, is that you can change the flavor of the filling depending on what flavor of pudding you use.
get it here….
Cool Whip and Pudding Frosting Recipe
This is my favorite recipe to use when I am making a trifle, or any cake or cupcake. Its also great as a filling in a cake or simple on the top.
One you have your filling made, you can make your chocolate sauce, or simply purchase your favorite chocolate sauce. I prefer to make it at home. Check out my favorite 2 ingredient chocolate sauce here.
You also need to clean and quarter your strawberries. Once this is all done its time to assemble your brownie trifles. You can use a large trifle bowl, or make individual servings for your guests. I actually think it is fun to make them individually. My kids think it is the most fun.
Depending on the size of serving dish will depend on how much you will need of each ingredient. The recipe below is for when I make 6-8 individual trifles that are about 1 1/2 cups each.
Now that your chocolate brownies or cake have cooled but still in the pan, cut them into 1-inch squares. This makes it easier for assembly. Add a layer of brownies to the bottom of a trifle dish.
Next, add the chocolate sauce. Measure this with your heart.
The next layer is strawberries and then the cream filling.
Repeat the layering until you reach the top fo the dish. I like to end it with the cream, which looks prettier. I used some chocolate bar shavings as a garnish as well as a single strawberry.
GET MY STRAWBERRY AND BROWNIE TRIFLE BELOW!
Strawberry and Brownie Trifle
This is an easy dessert that looks like it took all day to make! The combination of the brownies or chocolate cake, sweet custard, chocolate sauce and strawberries, it has all the perfect flavors to make a yummy dessert!
Ingredients
1

box mix

Brownies or chocolate cake

Bake it according to the box. We often use simple chocolate cake because it is lighter. But brownies are amazing too! Cut these into small 1 inch squares

1

batch of my cool whip and pudding filling

1

lb

Strawberries

Cleaned and quartered

1

batch

chocolate sauce

You can buy any sauce you prefer or make my easy 2 ingredient chocolate sauce.

1

Chocolate bar

for garnish
Instructions
This trifle is easy to make. Start by baking your brownies or chocolate cake. You can choose which one you prefer. Sometimes I like to use brownies and sometimes chocolate cake.

Let the cake/brownies cool and cut into pieces

While the cake is cooling whip up a batch of my cool whip and pudding frosting. You can also use whipped cream or your favorite custard. I like to use my pudding cool whip frosting because you can easily change the flavor depending on the pudding you use. I use cheesecake instant pudding mix.

Clean and quarter your strawberries.

Make a simple 2 ingredient chocolate sauce or use a store bought one of your choice.

Gather your container or containers. I like to make individual trifles when making it for my family. You can also make this in a large glass container for a party.

Start by adding a layer of brownies or chocolate cake.

Drizzle chocolate sauce over the top of the cake or brownies.

Add a layer of strawberries

Repeat this step until you have used your ingredients or have it as full as you want. I like to do two layers of each, finishing off with a top layer of the pudding mixture.

Just to make it prettier, I use a cheese grater and grate some chocolate shavings onto the top and then garnish it with some strawberries.

Chill in the fridge for about 1 hour prior to eating.
Trifle Tips
If you are making this trifle in a large trifle dish, you will probably want to separate and use half of each ingredient per layer.
Place half the brownies, half the sauce, strawberries and half of the pudding mixture and then repeat.
Change up the pudding mixture by using instant chocolate pudding mix to make this an indulgent chocolate dessert. I like to use cheesecake pudding, but you can also use vanilla pudding, pistachio, coconut cream, or even oreo pudding mix!
Using a boxed brownie mix makes this super easy to whip up!
You can make things ahead of time to save time! The brownies and pudding filling can be made a day ahead!
Aren't they just the sweetest desserts? This chocolate brownie trifle is an amazingly easy treat to make, but looks like so fancy and tastes amazing.
Check out these other great Valentines Inspired Dessert Ideas!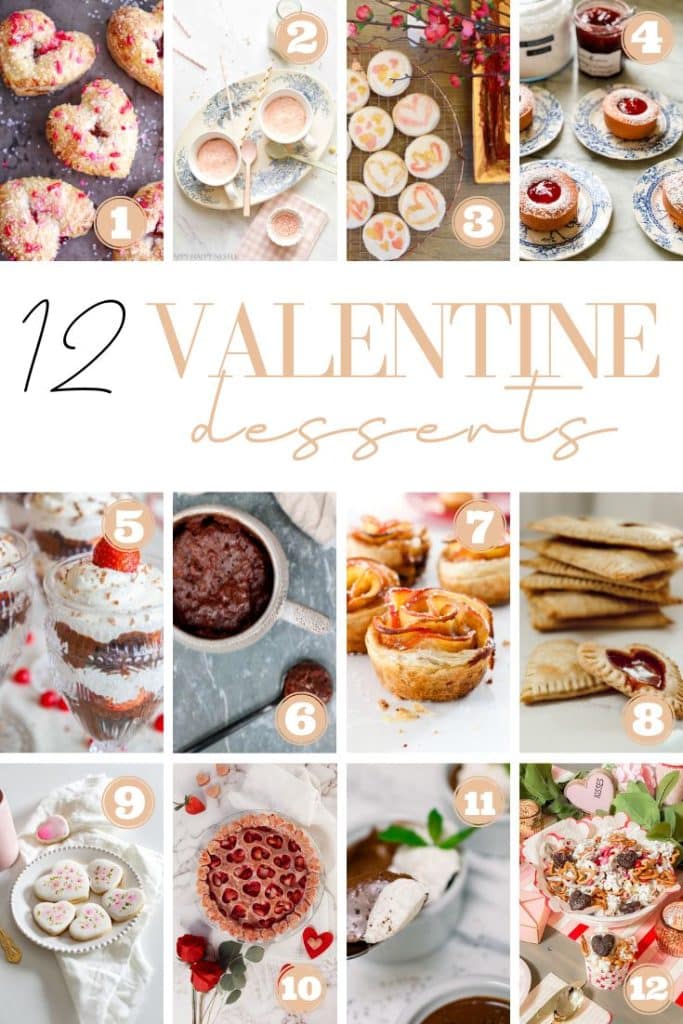 Blogger's Best Valentine's Day Dessert
GET YOUR FREE GUIDE to 30 DIY projects that can be done over the weekend!
30 DIY Projects to do this weekend!