You are either a frosting fan or a cake fan, and I am a cake fan. I am not a big fan of sweet frostings on cakes, cupcakes, or any type of sweet treat. I do however love cream cheese frosting, but the rest can kind of be left off in my opinion. That is, until I stumbled across this light, fluffy and slightly sweet cool whip frosting. Years ago, I made cupcakes for my sisters wedding and I found a basic recipe that used chocolate pudding and cool whip. I decided to fancy it up a bit more and give it some more yumminess.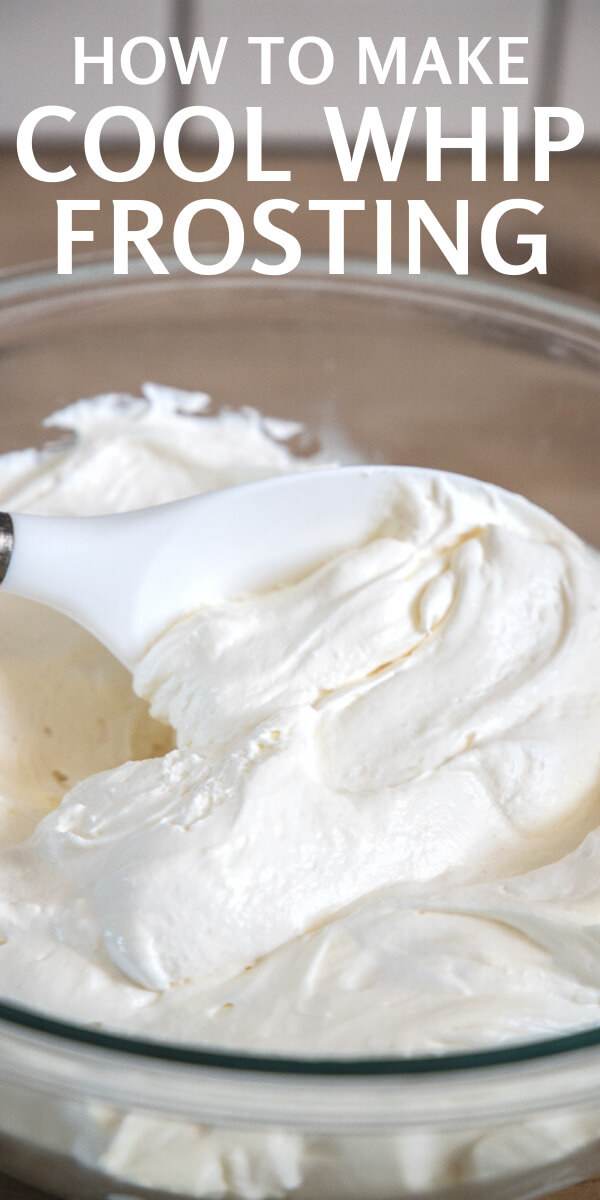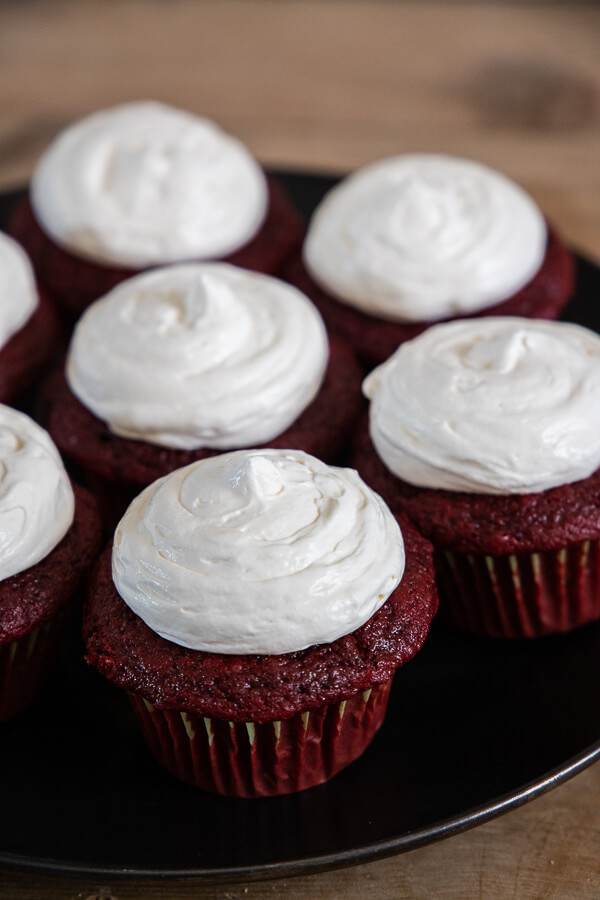 Over the past couple of years this has become a staple when I am making cakes or cupcakes(especially cupcakes1). Cool whip frosting is super easy to make and holds up really well!
Now, if you are looking for a sweet, traditional frosting, this cool whip frosting is not going to be it. This has a softer texture and isn't quite as sweet as buttercream or cream cheese icing. It is a great frosting and so versatile!
What I love about this frosting is that you can use any flavor of instant pudding mix that you like. When my sister got married, she wanted too have all cupcakes, so we chose some specific flavors and i think they turned out amazing! we used banana cream, pistachio, cheesecake, and chocolate. The colors are sweet and soft and the flavors are so good!
This new cool whip frosting is a fun one to use for a sheet cake or as a filling in a layer cake. It is a fluffy frosting and won't over do your sweet tooth.The option for unique flavor combinations is what really make me like this frosting. There can be so many different flavors!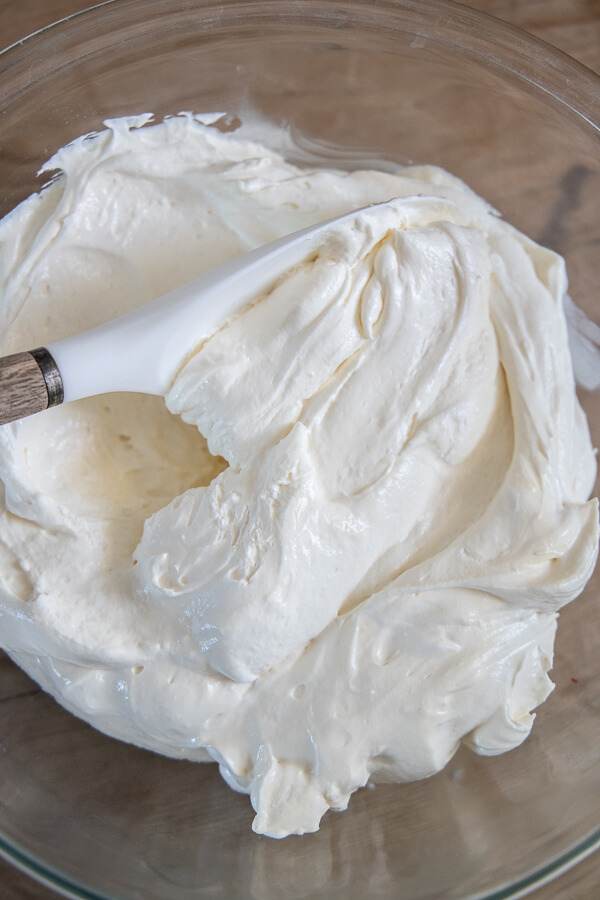 The best part about this frosting is that it is so easy to make and it can be made ahead of time since it is better if it firms up a bit in the fridge. I like to store mine in a bowl or a pastry bag in the fridge.
Lets talk about how to make this easy cool whip frosting recipe:
First, you need to choose the flavor of your frosting. To do this, you want to pick the kind of pudding mix you want to use. You want to use instant pudding mixes. Some popular options are:
White chocolate pudding mix
Instant Vanilla Pudding mix
Chocolate
Banana Cream
Pistachio
Coconut Cream
Cheesecake
Lemon
Now, you want to take your small box of pudding mix and put it in a small mixing bowl. You will next add 1 cup of cold milk(you can use whole milk or 2 percent low-fat milk) to the mix and whisk until thickened. While this pudding-milk mixture thickens, prepare the rest of your frosting ingredients.
You will need an 8 oz block of softened cream cheese and 1 small tub of cool whip. You can find this in the freezer aisle. Let is defrost and have it ready to go.
Put your softened cream cheese in a large mixing bowl and use a hand mixer on slow speed(you can also use a stand mixer) to whip up the cream cheese to make sure it is smooth. You now want to slowly add your pudding mixture to the cream cheese about 2 spoonfuls to begin with. If you put all the pudding in at once, you will get clumps. Whip this up until it is smooth and then add the rest of the pudding gradually.
Last, you want to now fold the cool whip into the pudding/cream cheese mixture. Put half the cool whip into the bowl and fold it into the pudding. Repeat with the rest of the cool whip. You will have a light and fluffy delicious frosting.
You can use this frosting immediately but I like to put it in the fridge for about an hour to fully set up. Make sure to cover it with cling wrap, put in an airtight container (a plastic storage bag works well)or put it in a piping bag.
This can be made in a double batch or even a triple batch depending on how much you need! I find that this single batch makes enough for about 24 cupcakes.
This creamy frosting is so good. I recently used it for my daughter birthday cupcakes and she had one friend that said she hated any kind of frosting. So she had her try one of our cupcakes with this frosting and she loved it!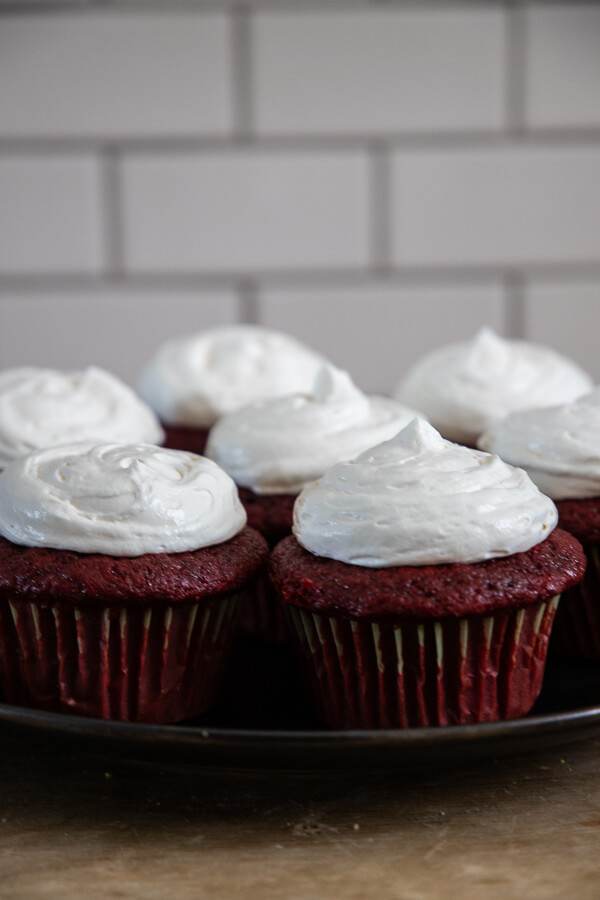 It is a nice change from other thicker frostings such as buttercream or cream cheese. Its also fail proof! Imagine making a yummy vanilla cupcake, adding some banana cream frosting to the top and then topping it with a banana slice or a vanilla wafer cookie!
We recently made cookies and cream frosting using an Oreo cookies and cream pudding mix! The options are practically endless depending on what pudding mixes you can get your hands on.
This is a great option for many different desserts, even a trifle! I have never colored frosting like this. I only use this kind of frosting when creating simple cupcakes or cakes that do not need any fancy designs.
This is one of my most favorite frostings and I will continue to use it often!
Make sure to try these other yummy desserts:
My Go To Cream Cheese Frosting
Pumpkin Cupcakes with Cream Cheese Icing and Salted Caramel Topping
Strawberry Throw-up, Our Favorite Strawberry Dessert
Easy to Make Chocolate Eclair Cake Perfect for Any Occasion
MAKE SURE TO FOLLOW ME ON PINTEREST AND SEE WHAT I AM SHARING DAILY!
GET YOUR FREE GUIDE to 30 DIY projects that can be done over the weekend!
By subscribing, you will gain access to my FREE guide with 30 DIY projects that can each be done in a day, or over a weekend!
You will also receive a weekly email with some of my favorite tips, tricks, and design ideas.