I have a secret. Rather, I have a secret junking spot. And maybe its not secret. Maybe I am just the only one that cares to go there. While others might see it as trash, I see it as treasure. My heart races when I enter the forgotten spot. I believe I am even rubbing off on my children. My 8 year old asked his dad the other day if he could go to the junk spot with mom next time. He said he wanted to find a "treasure". This makes my heart happy. About 6 months ago, yes actually, for my birthday, I said I wanted some uninterrupted time in the junk pile. I came out smelling like a rose and rich with junk. This old reclaimed sign was just one of my many treasures.
These are a few of the things I brought home with me. I have had many people asking what am I going to do with those signs, that metal thing with the hooks, that old light? Give me time, give me time. I played around with where I wanted to put these signs. I even thought I should put the "NO CAMPING" sign above my bed 😉
Originally I wanted to put the "WATER" reclaimed sign in one of my bathrooms. Now, let me say, these are not your run of the mill dinky signs. These things are more than 2 inches thick, 12 inches wide and almost 4 feet across for just the "WATER" sign, and the words are carved into the wood and then painted. The letters are more or less recessed.
Last Saturday night, I was up late working on another project. Shocking. I had a burst of inspiration. Above the kitchen sink. So, I ran outside, at midnight, rummaging around in the dark until I came upon it. I finally found it and brought it in, and wouldn't you know it fit perfectly above the window between the trim and the ceiling.
I whipped out my trusty True Value Antique White paint, and some black craft paint. This sign was old and worn. It had been sitting out in the weeds for quite a few years. Just rotting away. I decided I didn't want to sand it, being all of 12:30 a.m. So after two coats of white paint, and one mopped floor while I was waiting for it to dry, I was ready to paint the words. One quick coat of black craft paint in the recessed words and I was done. I let it dry a bit longer and hung it up. I couldn't disguise the sound of the screw gun, so I wasn't completely sneaky in my attempts.
What do you think of my old reclaimed sign? I think it adds a nice touch of farmhouse style that I so sincerely love. Each and every salvage project I undertake leaves me feeling completely rewarded. The satisfaction of seeing something left, unused, to sit and rot, transforming into a functional, or simply a decorative accent to my home, and given a new life, is unparalleled. If you ever come across something that has been discarded, thinks about it. You might be able to find a purpose for it. Thanks for stopping by!
Thanks for stopping by and seeing whats going on at Twelve On Main. Have a great day and remember….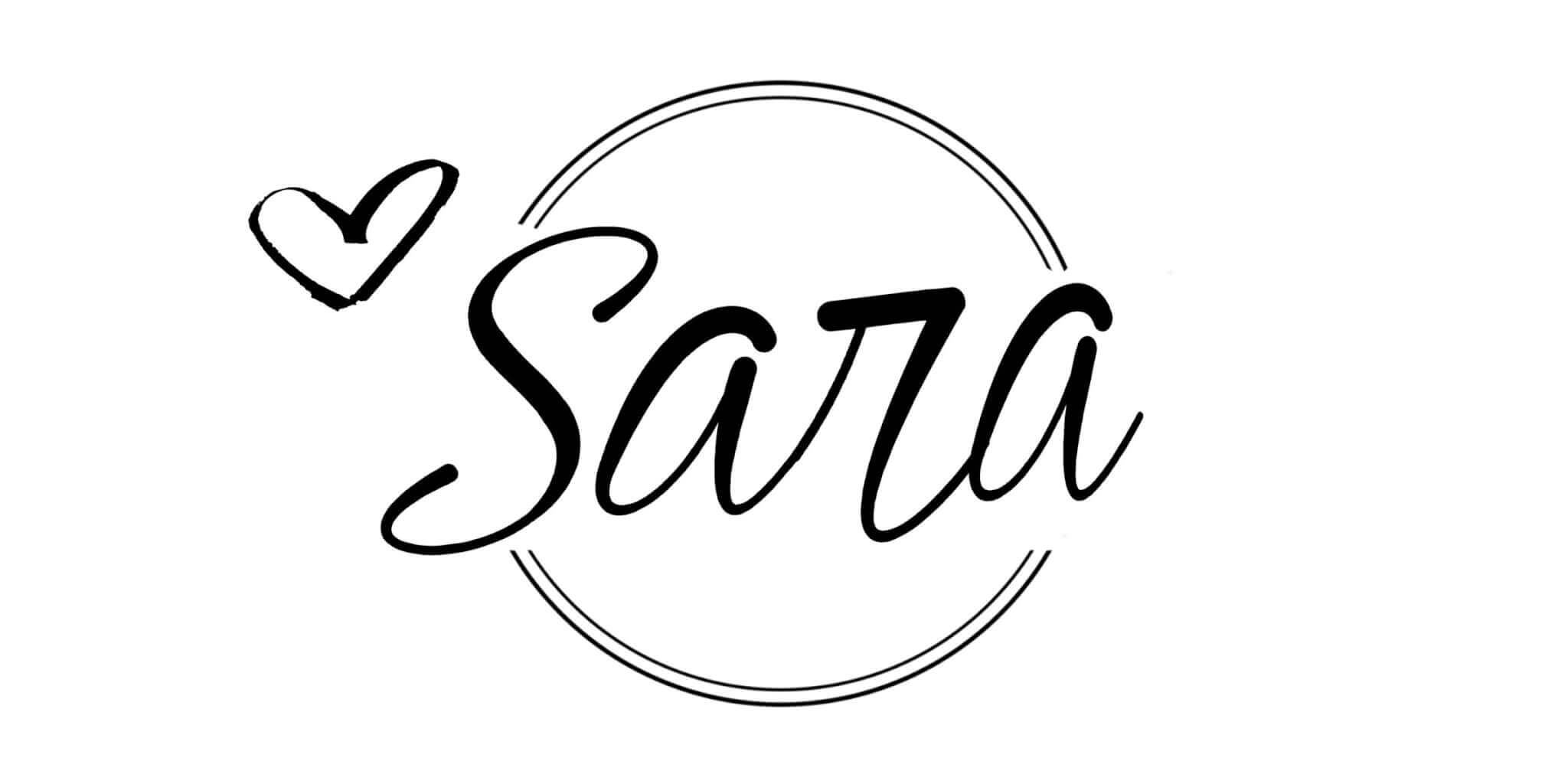 Check these signs out:


If you like this post, you'll love these:
Painting and Distressing Furniture 101- Bringing Farmhouse Style Home
GET YOUR FREE GUIDE to 30 DIY projects that can be done over the weekend!
By subscribing, you will gain access to my FREE guide with 30 DIY projects that can each be done in a day, or over a weekend!
You will also receive a weekly email with some of my favorite tips, tricks, and design ideas.