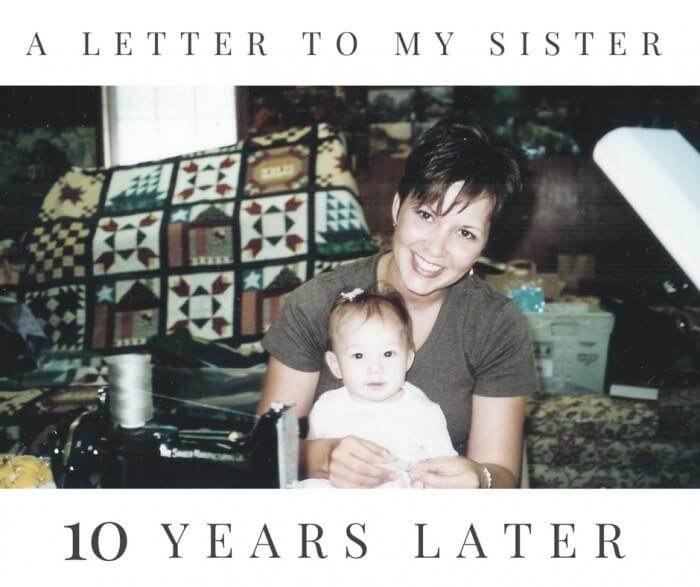 This is not my usual post, but this is not a usual day.
10 years.  It has been 10 years since I saw you last.  Ten years since I believed this type of tragedy could never happen to my family.  Ten years of life, births, deaths, happiness, and pain.  How have we lived these 10 years since you left us?
Even now, tears well in my eyes when I think of you.  As I sit down and write this, the screen is a blur.  The sadness that I often control, still manages to peek its head through even on the brightest days.  Yet, somehow writing things down helps me through those dark moments.
For so long, I have struggled to find the best way to work through your loss, often coming up empty.  There have been things that have helped me, though not entirely.
I have often felt like there was this invisible clock that I was racing against….like, by this day, I should be happy, and then after this many years it shouldn't hurt as bad.  I have often heard these words in my head " Its been 2 years, it shouldn't hurt as much now", then " Come on, its been 5 years, you should be over it".  I spoke these words to my counselor one day.  Yes, losing you flipped me out of sorts and I needed the help of many people to put me upside right again.  I am not ashamed to admit that a therapist was exactly what I needed.
As I told him these words, he said some very poignant words that I remind myself of every day.  "Nobody can tell you how long to grieve. She was your sister.  You should never be ashamed to feel that loss and you will never get over it, ever."
So, I am proud to tell you, that I am not over it yet.  Why should I be.  I spent 26 years of my life with you.  You were my older sister. I shared a room with you.   I listened and laughed, and sometimes I hated you.  Yes, even now, I remember the bad with the good.
Do remember that time you got so angry that you didn't get your hair cut first, that you stormed out of moms house to go make the "effing enchiladas"? DO you remember that we were both adults too?  Haha!  I sure do, and we all still have a good laugh about it.  Do you remember that time when I had my first miscarriage, when you talked me though it, because you too had felt the loss of an unborn child.  I hold each and every one of those memories deep in my heart.  They are a part of you that nobody can ever take away from me.
You know what I also remember?  The last time I saw you, I was kinds of irritated at you.  Never, in my wildest dreams think that I would never get that chance to tell you that I loved you, and good luck.  It is something that I will never forget, and always regret.
You may wonder why I am writing all these things for other people to read.  I write this in hopes that I may help one person, just one, know that they are not alone, that what they feel is one of the most sacred feelings on this earth.  An amazing thing happens when you lose someone close to you.  You understand.  You form an unspoken bond with others that too has had loss.  People can sympathize, and reach out, but when you find that someone that is feeling the same pain you are, there are no words that need to be spoken.  We just know.
Looking back over the last ten years, so much has happened.  My babies speak of you as if they knew you once, even though only one ever did.  There is a reverence there that they know is sacred.
I have been through many of the stages of grief, I guess you could say.  I went through many years of denial, followed by withdrawl, anger, and frustration.  Only recently have I moved into some new steps.  Acceptance.  While I still havn't fully accepted that this is our reality, its a start.
Its funny though, with with acceptance, I found another feeling I didn't expect.  Guilt.  I felt this quite strong the other day.  As I thought about how we  made it 10 years, still alive and functioning, I began feeling incredible guilt for the fact that we have live 10 years still alive and functioning.  How could I move on like that?  How could I laugh, and enjoy my life, when I know you are gone.  I should have spent more time everyday remembering you, thinking of you, and making sure nobody else forgets about you.
I sometimes wonder if you are watching, and thinking…"don't forget me".  The truth is, I know you are not.  I know you are watching, cheering, and encouraging us from beyond the veil.  I often wonder if you had your hand in my little girls journey.  You must have told her all those things that you knew would drive me crazy, and the ones that would melt my heart.  I know you did.
You are the only person I know that would order a McDonald's Egg McMuffin, without egg, and without ham.  Just cheese.  That was until Raymee came around, and still requests hers the same way.  Who would have thought that McDonalds would bring us such a fond memory of you.
I pulled out your obituary tonight.  Its funny, this one little paper, a few paragraphs to describe one's life.  Its not nearly enough to describe what you were.  There was one passage however, that was perfect.
"Aimee's family was absolutely her greatest joy and accomplishment. She was an incredible and hard working wife and mother and she enjoyed taking her children with her everywhere she went. Aimee had an artistic eye and creative flare. She enjoyed quilting and sewing, knitting, crocheting, cooking and eating, but mostly just spending time with her friends and family and serving those she loved. Her life was one of service and giving. Always wanting to help, to lift, to serve and support. She was radiant and full of life. Her energy and enthusiasm were undeniable. Her compassion for people was completely unequalled. She had a zest for life that would not allow her to ever sit idle. She was a true example for all that is good."
If ever there were a paragraph to describe a life, this would be it.  You are sorely missed.  We work day in and day out to continue to ease the pain that is there and to remember you in everything that we do.
A daughter.  A mother.  A sister.
If I live to be 100 I hope to be 1/8 the person you were.  You are my biggest inspiration.  I know that you are watching us all, cheering us on.  I know that one day we will see you again.  In the mean time, we will do what we can to ease the pain.
Words just cannot tell how much we miss you Aimee.
Until we meet again….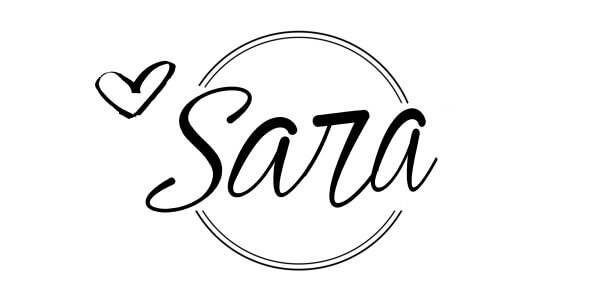 GET YOUR FREE GUIDE to 30 DIY projects that can be done over the weekend!
By subscribing, you will gain access to my FREE guide with 30 DIY projects that can each be done in a day, or over a weekend!
You will also receive a weekly email with some of my favorite tips, tricks, and design ideas.