My 2022 Christmas Tree with Minimal Christmas Tree Decorations
Happy holidays friends! Today I am sharing my simple Christmas tree with minimal Christmas tree decorations. I know that sounds awfully….well, simple, but it is what I wanted this year. Simplicity.
Every year we hop in our truck and head out to the mountains to find us the perfect Christmas tree. This year, we had quite a bit of snow before we were able to head out and as we began traveling up through the mountains, we found that there was more snow that we had expected and all those beautiful Christmas trees were covered in snow as well!
This made is quite difficult to find that perfect tree. Ultimately, we ended up turning around empty handed and decided we would just have a nice Christmas ride with the family. We had planned to go back up another day to find the elusive perfect Christmas tree.
But, as we all know, days become more and more busy and I finally decided we werent going to make it back up and I started looking for an artificial tree that would work for our space.
I wanted a realistic looking artificial tree and I happened to stumble on a gorgeous tree on Lowes.com!
Check out my artificial Christmas tree here!
WITH SO MANY ARTIFICIAL TREES AVAILABLE I HAVE ALSO CREATED A GREAT RESOURCE HERE WITH OVER 75 GORGEOUS ARTIFICIAL CHRISTMAS TREE OPTIONS~
Now lets chat about what I love about my new fake Christmas tree!
This tree has some really great features. It comes in three pieces and they click together, connecting the lights that are on the tree. I love this feature. There is also a button to push that turns the lights on and off.
The shape and fullness of the tree is what really stands out to me. It has a really natural look to it with real feel pine needles.
With such a gorgeous looking tree, I wanted to keep it as the focal point and add some simple ornaments to the the tree this year.
I started by adding my handmade air dry clay ornaments. (I will be sharing how I made these next week!)
I then added some smaller simple ornaments that were in the same color family. I will have all the items I used on this tree shop-able below!
The last thing I added to this tree was my favorite battery operated candlesticks that clip onto the branches. I love the look of the candles in the tree.
Check out my favorite Christmas tree decorations below!!

My tree is simple this year, but with how insane life is right now, I chose to keep it that way on purpose. I nestled my tree in my DIY wooden Christmas tree collar!
Want more great Christmas tree ideas? Make sure to check these out below!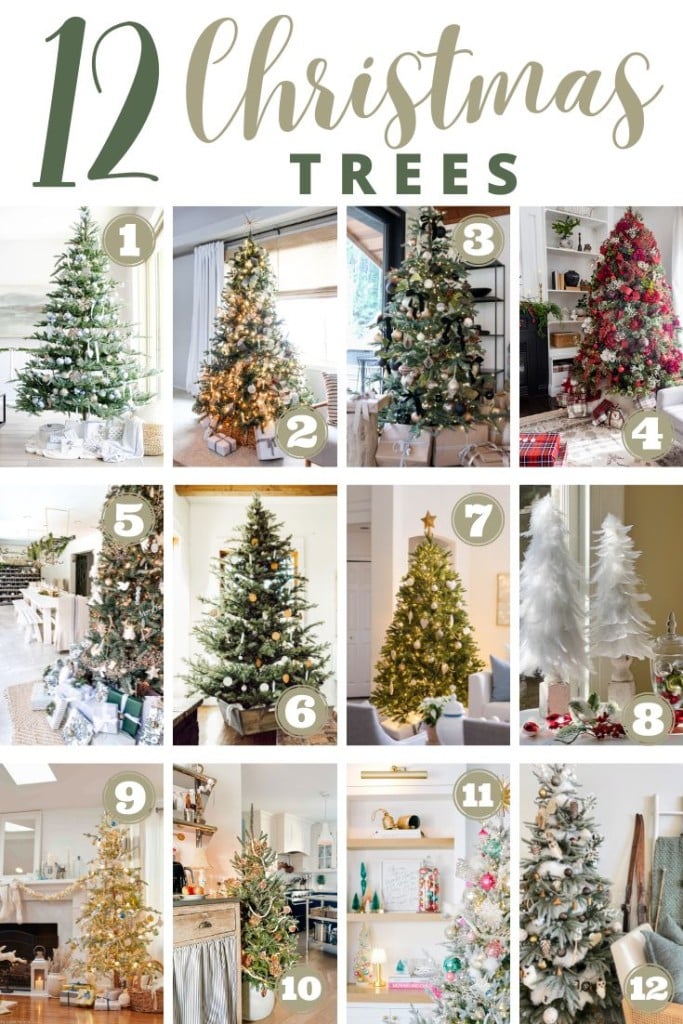 Blogger's Best Christmas Trees