Is it really, finally 2021? My gosh, I think we have been all awaiting this day for a long time. Let's all pray that this year is better than 2020! To start off 2021, I wanted to do what I have in the past, and offer you some new 2021 printable calendar options for you!
This year I had Malory Clark from Fox and Pebble create some amazing printable calendars! These two new 2021 printables calendars are the perfect addition to your homes decor, with simple classic styling, they can keep you up to date throughout the year!
I truly love offering free printables to my readers. It is a big thank you for your support and for taking time to stop over here at Twelve On Main. Believe it or not, those little moments you are here, make a big, huge difference in how well my business does!
I have 3 new 2021 printable calendars available for you, see my first one the Rae Dunn Inspired Calendar which is my most popular one and I have brought it back every year!
The first calendar is a hand lettered calendar. It is so very stylish and classic.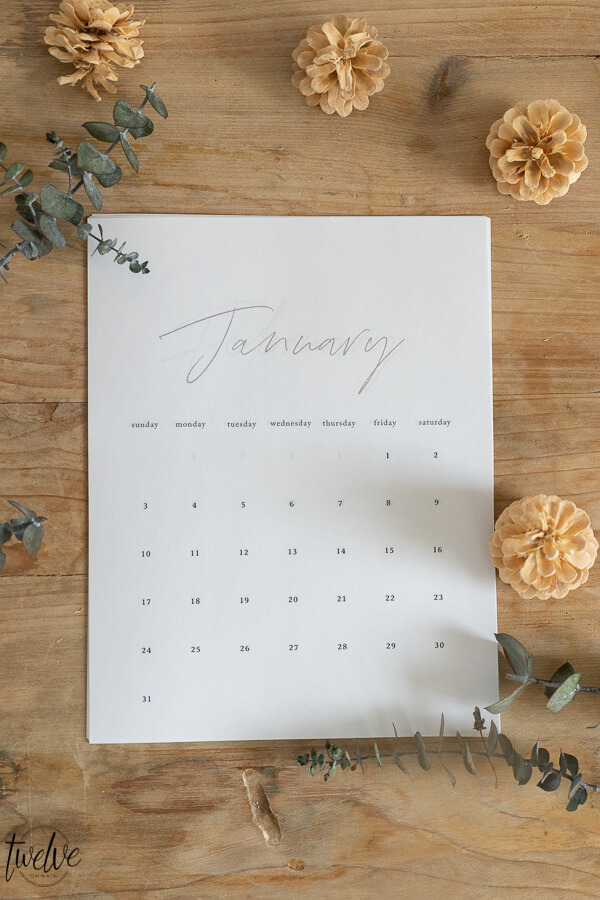 This calendar would look great hanging on the wall, in a binder, or simply set out on your desk.
Each month is hand lettered on the calendar, adding whimsy and style.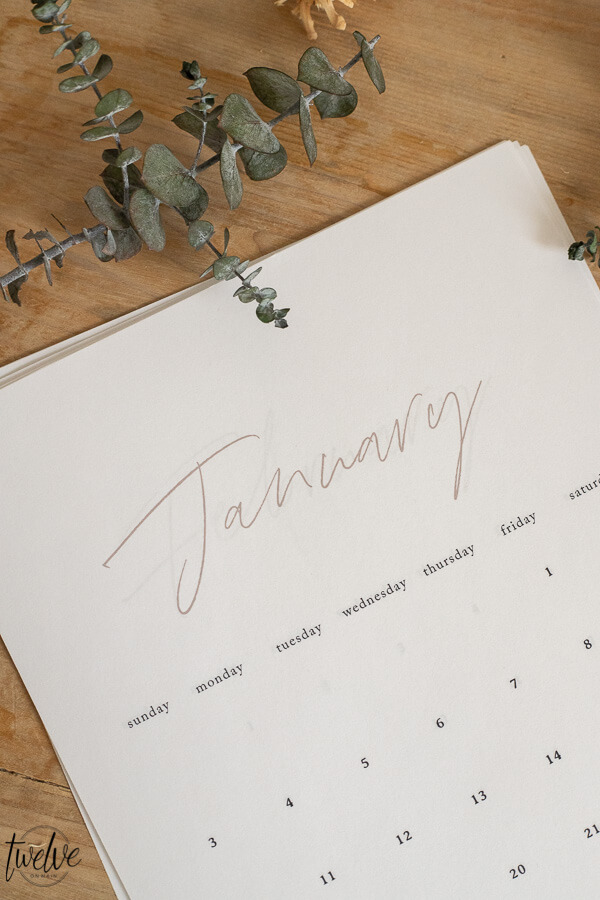 If you are interesting in this calendar it really quite easy to get access. All I ask is that you subscribe to my email community of 30,000 like minded readers! I send out weekly emails with new blog posts, exclusive printables, tips, and more! You won't be sorry!
Click here to sign up right now! If you have already subscribed and received your link and password, this calendar will be in the printable library for you to use at your convenience. These calendars are exclusive to you to use for personal use.
The second calendar is very sweet and feminine in its design. Each month has a floral theme, and its design is delicate and stylish.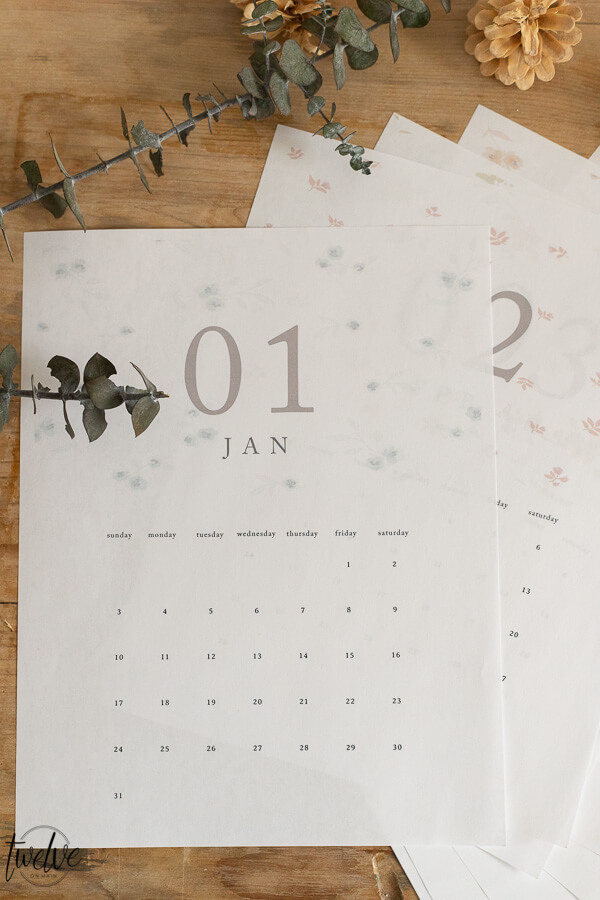 With a soft floral designs, this 2021 printable calendar is another great accessory for your home or office. Hang it on your fridge, use a clipboard to hang them on the wall, or whatever works for you.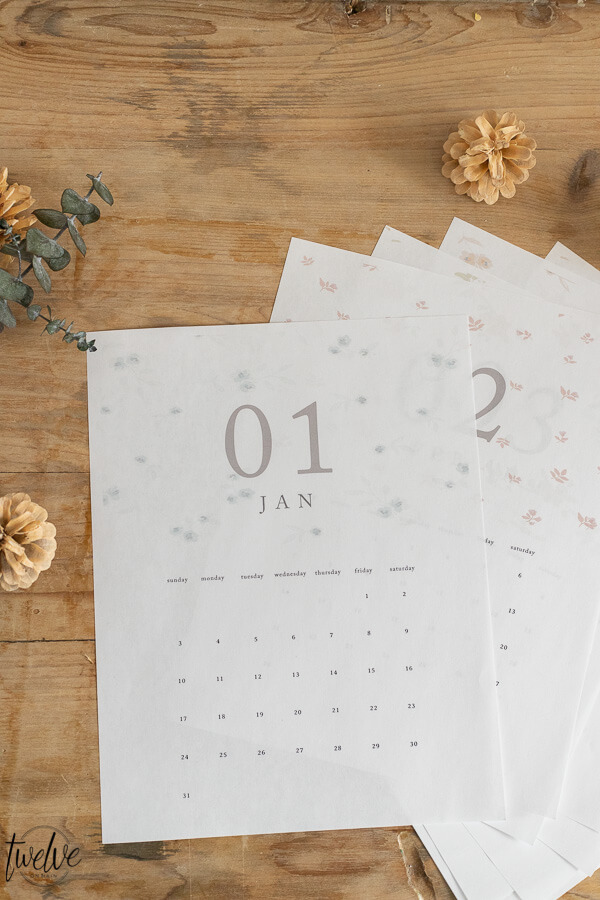 These 2021 printable calendars are my way of saying "thank you" to you. I sure hope you take advantage and print them off!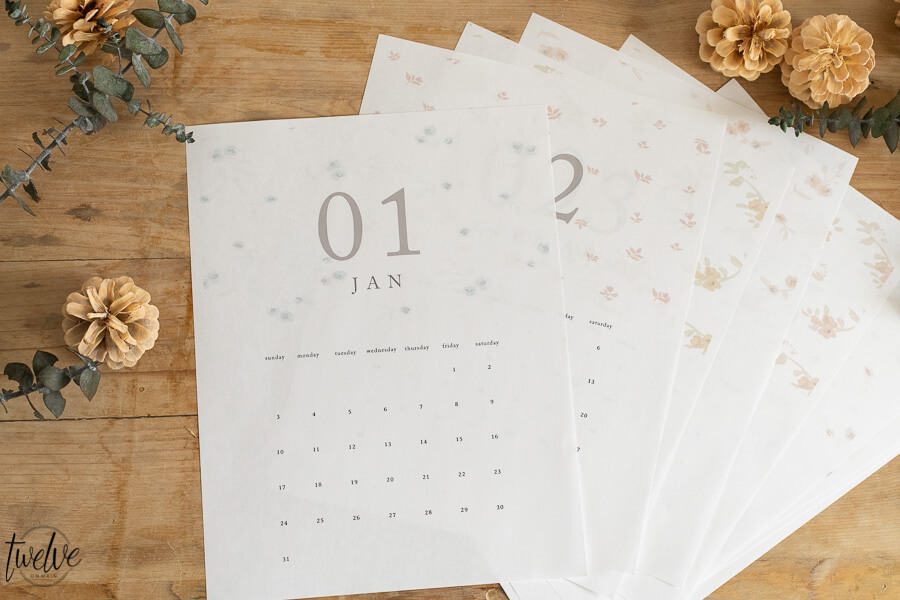 As with the first printable calendar, all you have to do is sign up ONE TIME and you will have exclusive access to my entire printable library, which has many printable calendars, printable artwork and more!
Click below to sign up and get exclusive access to my printable library and get these 2021 printable calendars!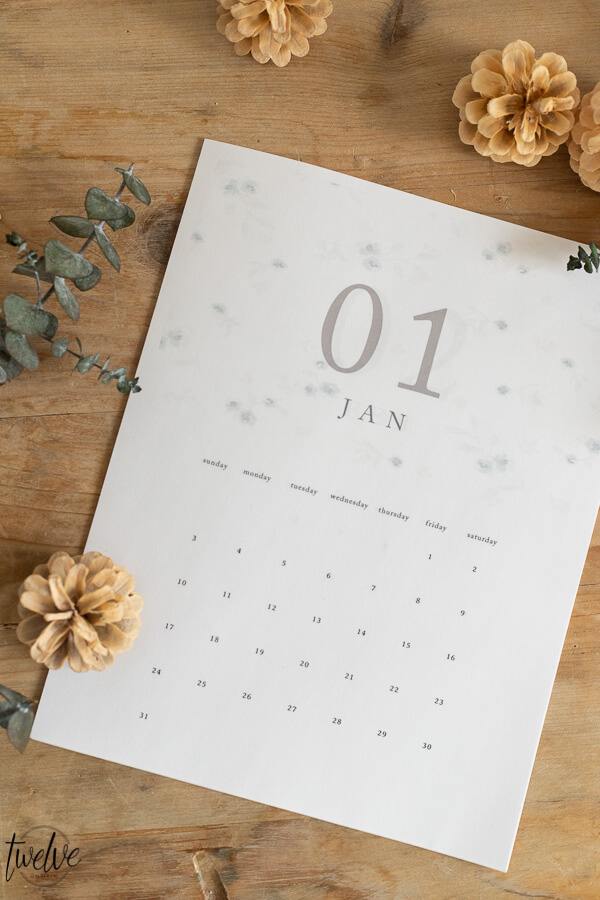 GET YOUR FREE GUIDE to 30 DIY projects that can be done over the weekend!
By subscribing, you will gain access to my FREE guide with 30 DIY projects that can each be done in a day, or over a weekend!
You will also receive a weekly email with some of my favorite tips, tricks, and design ideas.