I know I have a lot of readers out there that love Rae Dunn decor and will snatch up anything they can get their hands on when it comes to that simple black and white iconic text and style. Well, I am a big fan too, I have a nice collection of Rae Dunn pottery in my kitchen. Now, what if I told you I have created a Rae Dunn inspired free printable calendar to go with all that beautiful pottery? Well, you have come to the right place! I have now updated this post to include my most recent Rae Dunn inspired calendar for 2022~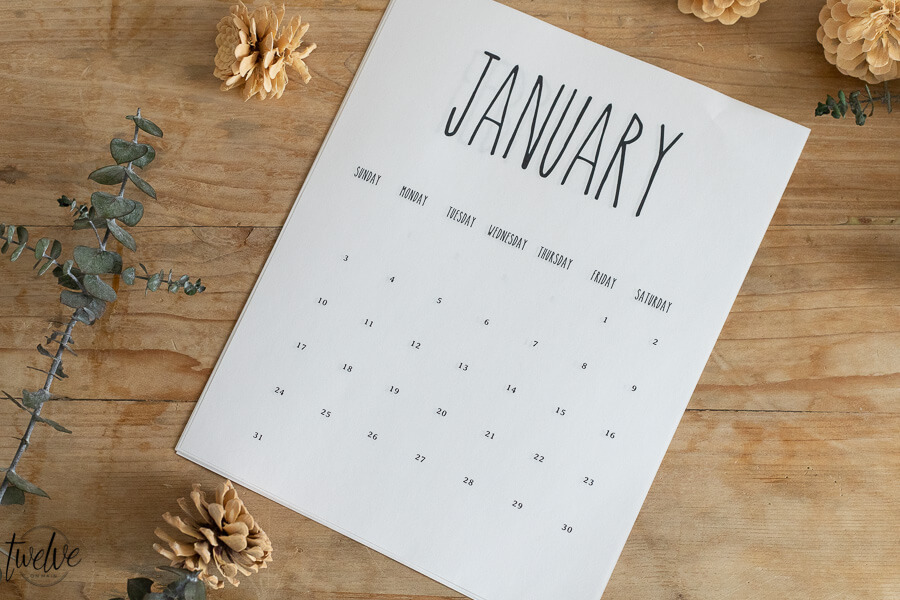 Rae Dunn pottery has become so popular in the past few years and I too am a big fan. I love the simple iconic text on the fronts of the simple white pottery. I have amassed my own collection over the years. Over the past few months, I have had many of you reaching out asking if I was going to do a new printable yearly calendar this year….and the answer is YES! There was an overwhelming response and request for this Rae Dunn calendar and so I have gone ahead and now have one for the year 2021, so you can get your year started off on the right foot!
My 2022 Rae Dunn Inspired Calendar:
Last year this was my most popular printable, and I am so excited to be able to offer you a new and improved version for 2022. Are you looking for a 2020 calendar? This is the one to get. It is classic, and timeless. It will look amazing hanging on your fridge, in a binder, or shuffled about on a desk. Believe me, I know about that one.
The thing is, over the past few months I have found some really great Rae Dunn stationary. I've found sketch books, journals, and planners. The one thing I was missing was a simple calendar to hang in my kitchen. My very own planner is a Rae Dunn planner I found at TJ Maxx, and this FREE printable calendar works so well and compliments it perfectly! I love the simple lines, and the lack of distractions. I find calendars or planners with too many things involved really overwhelm me and I end up never using them. I like something straight forward and simple.
And now, you can have one too!
This is a full 2021 free printable calendar in the Rae Dunn style. You can print off the full set by signing up for my newsletter! You will gain access to my complete printables library. This includes my printable calendars as well as artwork, seasonal printables, and more!
All you have to do is click on the link above or click on the image below to sign up and have full access to my complete library and this Rae Dunn inspired printable calendar.
Here is how it works. You will sign up for my email newsletter and shortly after that you will get an email with the link and password to my protected Printables Library. This is exclusive to you, my readers so make sure to invite others to sign up as well. Please do not share this with anyone else. I would really appreciate it.
The password will allow you access to all my printables that are available for FREE! I am constantly adding and updating this library so make sure to take advantage of it. I make sure to send out an email if and when I add a new printable to the library.

You will also be signed up for my weekly newsletter with fun tips, decor ideas, and exclusive ideas just for you!
A few years ago, my husband and I build 2 desks out of old wood we reclaimed from a neighbors yard. We put one in each of our boys bedrooms. Recently my oldest wanted a bigger desk, and so, we moved his desk into the living room. It has become the perfect little place to sit and work on my projects and ideas.
My Rae Dunn inspired printable calendar fits perfectly on this desk along with a few of my favorite pieces of decor.
This Rae Dunn inspired calendar would be perfect to put in a binder. If you use one to keep your life organized that way this is the way to go. I know I have done that often. This would look perfect hanging from a clipboard! I use this method for my calendars. It is an easy way to keep them accessible and toss them out when you are done.
Other ways to use your Rae Dunn printable calendar:
Put the monthly calendar in a frame with glass and use a dry erase marker to write notes, to-dos and appointments on it.
Hang them all up on a piece of twine, hanging with clothespins. This would be such a cool way to use them as decoration as well as a functional piece in your home.
Print them in half size, punch holes through the side and create a small book. You can keep this in your purse or planner as a quick go to.
Hang them in your kitchen or office on a clip board where you can keep an eye on what day it is.
I think these Rae Dunn inspired printable calendars can be the perfect way to start your New Year! What are you waiting for? Get one for yourself now!
Did I mention this is a FREE printable calendar? Its FREE! It cant get any better than that!
Do you think that you have a friend or family member that would love to have this calendar too? Please share it with others! You can PIN IT, or share it on Facebook! Don't let them miss out!
Make sure to take a picture of your Rae Dunn inspired calendar and post it on Instagram! Make sure to tag me @twelveonmain so I can see how you use it! I love to see my readers using my printables.

And with that…I hope that the New Year is being good to you. That you are pursuing those things that you want to. I also hope that I will see you here again! Please spend a little time seeing what else I have to offer here on Twelve On Main, your one stop shop for everything house, home, food, travel, and fun!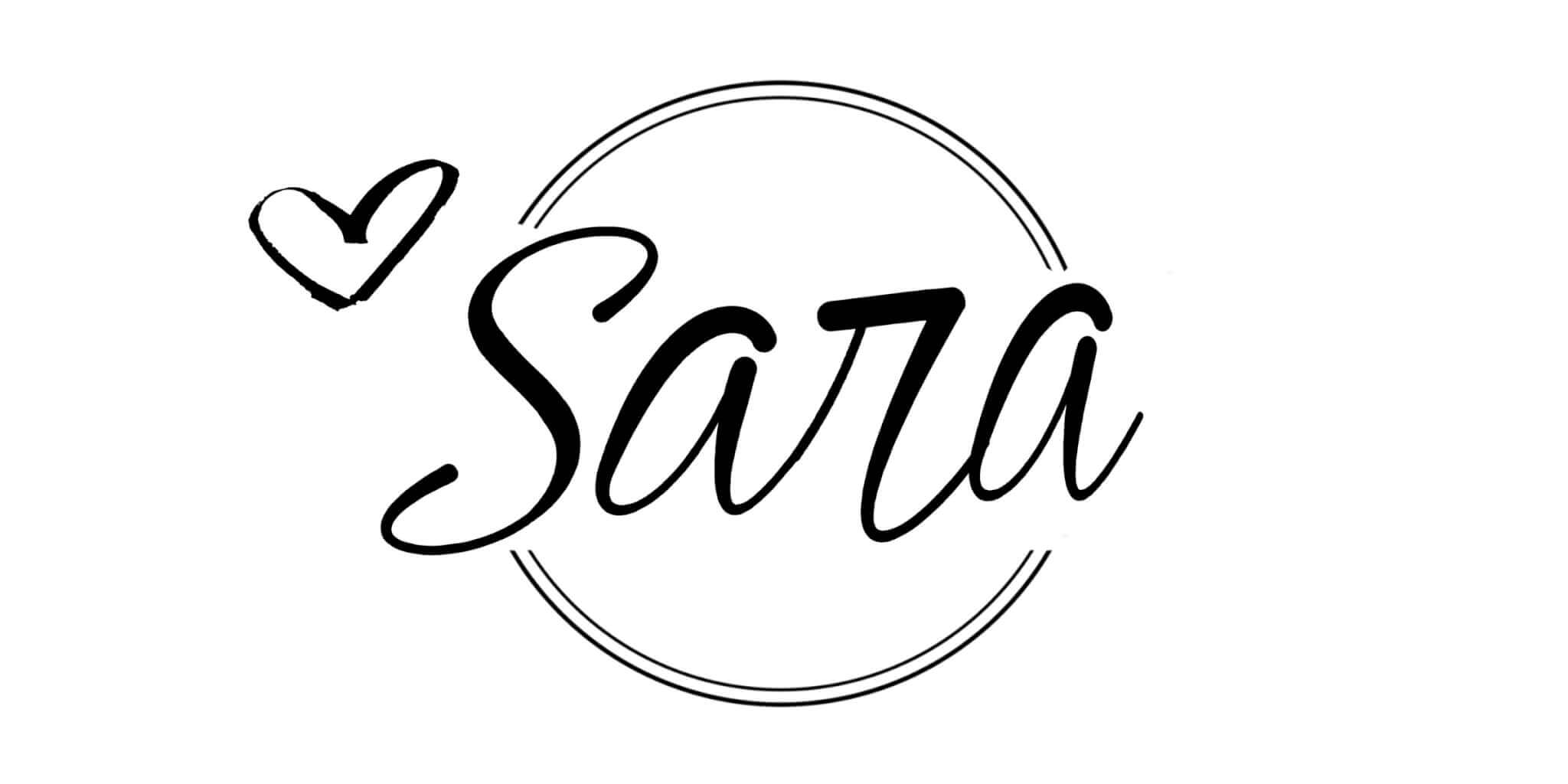 Make sure to check out these other great posts:
65 Rae Dunn Clay Pottery Gift Ideas
Free Printable Perpetual Calendar
Farmhouse Winter Decor | Winter Home Tour
My Friday Favorites | Winter Must-Haves
Colorful Wild Rice, Kale, and Pomegranate Salad
Hand Painted FREE Feather Wall Art Printable
GET YOUR FREE GUIDE to 30 DIY projects that can be done over the weekend!
By subscribing, you will gain access to my FREE guide with 30 DIY projects that can each be done in a day, or over a weekend!
You will also receive a weekly email with some of my favorite tips, tricks, and design ideas.