Looking for a way to decorate your home for Halloween without putting in too much effort? Why not get this set of Halloween printables. These printables would be the perfect chic Halloween decor that could easily change up your space.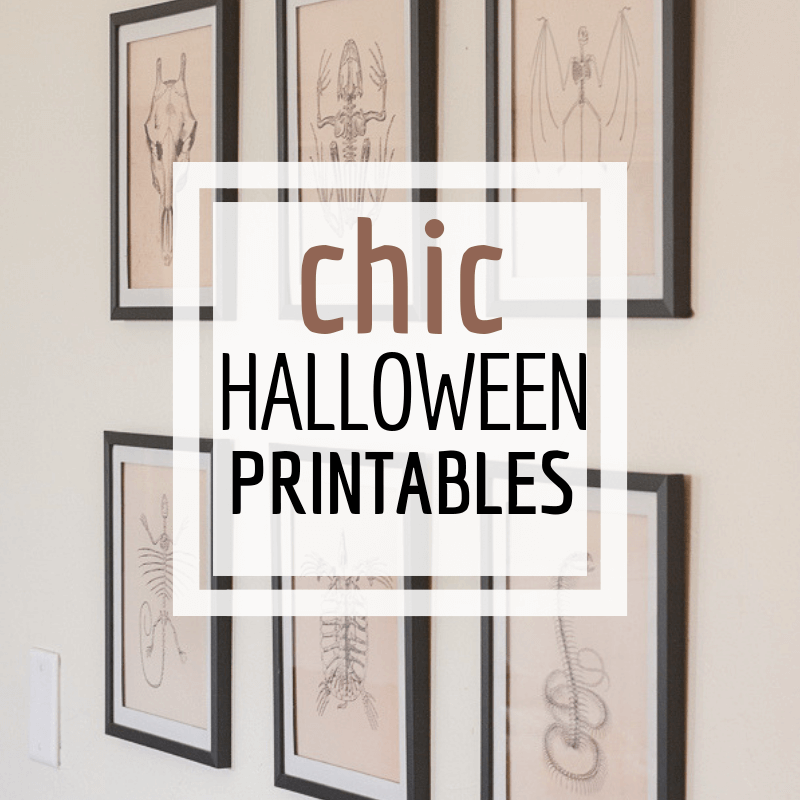 Sometimes I decorate my home for Halloween. Sometimes I try to keep things simple and sometimes I keep get a little extravagant. This year I decided to go all out for Halloween. However, I still wanted to keep it stylish. Do you think that its possible to keep it stylish when going all out? I like to think you can.
These animal skeleton Halloween printables are an easy way to add stylish Halloween decor.
Halloween printables are the easiest way to decorate for Halloween!
I decided to create a similar style Halloween printable as I did for my fall printables. This style works well in my home and it works so well as a creepy way to decorate for Halloween but also a way to keep it stylish, and allows it to easily coordinate with other home decor. These Halloween printables are so very fun!
When I decided to create some new printables for Halloween, I thought about what would be fun but creepy, and also something that was chic.
What's more creepy than animal skeletons? How about a full set of 6 creepy animal skeleton Halloween printables.
I created these to use in my Halloween home tour which will be going live tomorrow! So, I wanted to give you a sneak peek and see these before they are featured in my living room. My sons think these are the coolest things ever. They sit and analyze them as they walk past them to and from their bedroom. I think its quite funny.
I don't want to share to much before my Halloween home tour, but here is a sneak peek at how they look in my home right now.
I decided to frame them in some black frames that I got at…..you will never guess….the Dollar Store! I am so very serious about this. I had made a trip to the big city to get some items the other day, and frames was one of those things. As I got ready to leave, I had completely forgotten that I was going to get some, and I was at a TJ Maxx next to a dollar store. I decided to just hop over really quick. And wouldn't you guess it. They had dollar picture frames! Now they aren't the fanciest, and I am sure they wont last very long, but they will last and work perfect for Halloween and for those Halloweens to come! Plus the black looks very striking with my Halloween decor.
If you want to grab some of these animal skeleton Halloween printables, check them out below:
And if you notice! I am holding a special on them right now! You can get the full set for 9.99! This means that you can get the full set, which you will be able to download and print to your hearts content! You can also print them larger than a standard 8.5 by 11 if you so desire! I like to think that this is a pretty great deal.
Grab yours today!!
Have a great day!
Now, I am off to work on my Halloween home tour! I hope you will check it out when it goes live! Have a great day!
Make sure you save this for later!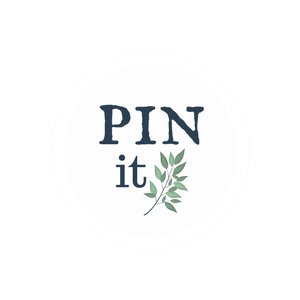 Check out these other great Halloween decor ideas:
FREE Vintage Animal Skull Halloween Printables
DIY Simple Halloween Wreath- When you just don't feel like decorating at all!
Make Your Own Witches Corn Husk Broom for Halloween!
Halloween Clipboard Decor With Free Printables
GET YOUR FREE GUIDE to 30 DIY projects that can be done over the weekend!
By subscribing, you will gain access to my FREE guide with 30 DIY projects that can each be done in a day, or over a weekend!
You will also receive a weekly email with some of my favorite tips, tricks, and design ideas.