For years my kids have loved naan bread, pita bread, really any kind of flatbread. We can devour a whole pack of pita bread in one sitting. So a few years ago, I decided it was time to learn to make some. I tried many different combinations and recipes and finally settled on one that I have used for quite sometime. And believe it or not this flatbread recipe only uses 2 ingredients! Crazy I know!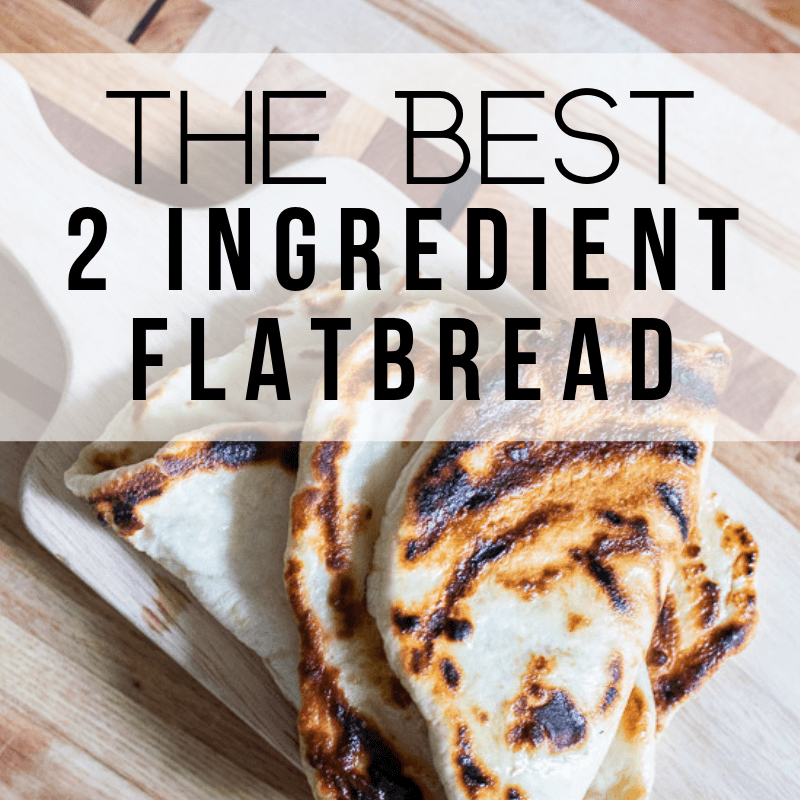 Now, living in a small town has many advantages and many disadvantages. One of those disadvantages would be that we don't have access to a lot of great food items. I often have to learn to make certain things on my own in order to enjoy them. And this is one recipe that I can make anytime anywhere and I have ingredients for almost all the time.
You see this flatbread recipe only uses two ingredients. What's great about this recipe is I can use it when I'm camping, barbecuing, or just inside house.
One thing we love to use our non-bread for is when I make homemade gyros. My kids love Chicken Souvlaki, and of course, I have learned to make it myself, since the nearest greek restaurant is well, about 2 hours away and the nearest good greek restaurant is 4 hours away!
Yes you should feel sorry for me!
But, I do have to say that homemade Souvlaki is so very easy and so very good!
Now, I know you might be thinking, naan bread and greek food? Well yes, this bread works wonderfully for gyros as well!
Okay so let's talk about how to make this amazing flatbread.
It starts with 2 ingredients:
Self raising flour
plain greek yogurt
That is all.
Well, I do add a small amount of water as well, just in case its not soft enough.
Now, self rising flour is not something I often have in my house, but guess what? It is so easy to make!
Make your own self rising flour:
It's easy enough to make at home. You simply add 1/2 tsp baking powder and 1/2 tsp salt to every 1 cup of flour. Thats it!
I like to use my KitchenAid mixer to mix this with the dough hook. It takes a bout 5 minutes to mix it all and get it soft. I then let the dough sit for and rest while I prepare everything else I need for dinner. You can let this rest overnight in the fridge if you want to. This will help develop more flavor and allow it to stretch more.
I have used it immediately as well and have found no problems and it tastes amazing. So why not!
You can get the full recipe at the end of this post!
You want to take the dough and cut it into 10 equal pieces. This recipe makes 10 flatbreads.
Once they are separated, I like to use my rolling pin on a wood cutting board and begin rolling out one ball at a time. You can be rolling and stretching while you cook them.
I start my flatbreads by making a small circle. Almost like you would do with a pizza. I then start to roll it out. I roll it fully one way, and then I rotate it and roll the opposite way. Once it's large enough, I pick it up and continue stretching it as thin as I can get. These cook super fast and you want to create something light and fluffy not dense and doughy.
While I am rolling out my flatbreads, I heat up my skillet and add a few drops of olive oil. I don't use too much, about 2 tablespoons to begin with. You can add a bit more as you continue cooking your breads.
Once the skillet is hot, I lay a flatbread in the pan. I then grab my tongs and after about 2 minutes its time to flip. Keep an eye on them because they can cook fast if your pan is super hot and you don't want them to burn. But, you don't want to turn your pans heat too low or they wont bubble like you want.
As you watch the flatbread when you first put it in the pan, you should notice bubbles forming. This is good!
You can rotate the bread as you cook it. I have used a flat skillet and one that has grill marks. Each one works well. I have also done this in a dutch oven while camping, and on the grill in the backyard.
What I love about this flatbread recipe:
You know exactly what is in your food! With only 2 ingredients, theres no guesswork in whats in it! I love that it has healthy ingredients in it too!
Its easy to make!
It is so versatile. You can create different flavors or add simple ingredients at the end to make some pretty divine flatbread.
Add a little bit of your favorite cheese at the end and let it melt onto the bread.
Brush on olive oil, garlic and some fresh parsley or basil to make some very yummy bread.
My favorite 2 ingredient flatbread recipe:
2 Ingredient Flatbread Recipe
Make this easy 2 ingredient flatbread recipe. It is so good and it is so easy to make!
Ingredients
3 1/3

cup

Self Rising Flour

1 1/2

cup

Greek Yogurt

1-2

tbsp

water
Instructions
Add your yogurt and flour to a mixer. You can also do this by hand if you prefer.

Mix in the mixer or by hand until combines with a dough hook

At this point you can add a small amount of water, 1 tsp at a time.

You do not want this dough to get sticky, you want it to be firm but elastic

Once it is all mixed together and feels smooth it is ready

At this point I let mine rest for about 20 minutes while I heat the pan and get other items ready for our dinner.

Once it is ready, cut it into 10 equal pieces.

Roll out one by one, stretching and forming a circle like a pizza.

You want them to nice and thin

Heat a 1-2 tbsp olive oil on a skillet on med high heat

When it is ready lay a flatbread on the pan. It will be ready to flip in about 2 minutes so keep an eye on it. Watch for bubbles, which are good! Flip it and cook on the other side

You can brush olive oil, garlic, and fresh herbs to the tops, sprinkle cheese or whatever you want!

This flatbread recipe is so easy to make and they are so good!

Serve warm with your favorite dip or wrap your favorite fillings and make yourself a yummy wrap!
This flatbread recipe is absolutely one of my most favorites! I hope you will try it!
I even love a bit of a charred spot on them. They are divine dipped in Tzatziki sauce and hummus!
Make sure you PIN IT for later and share with your friends! And make sure you follow my Breads Board on Pinterest!
Try out some of these other amazing recipes!
The Best Wheat Bread Recipe Ever
Summertime Charcuterie Board Ideas for A Crowd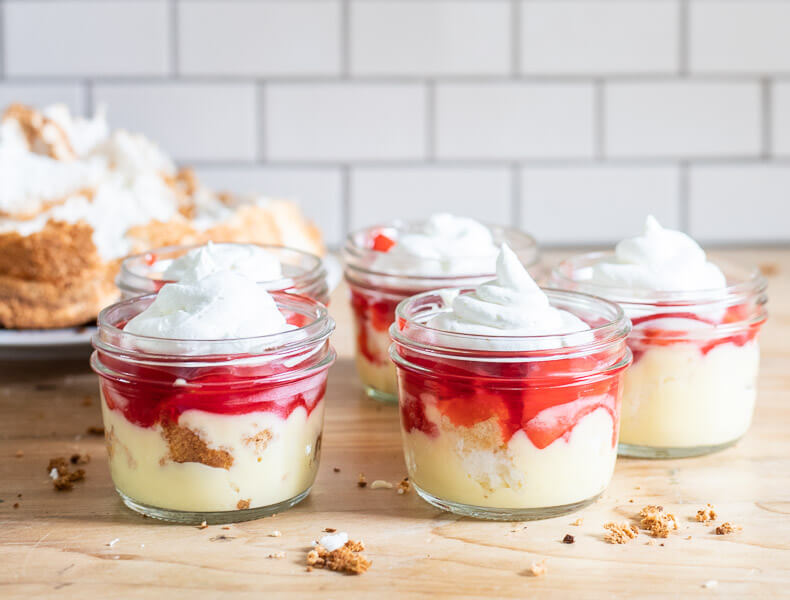 Strawberry Throw-up, Our Favorite Strawberry Dessert
Non-Alcoholic Strawberry Mojito Popsicles for Kids and Adults!
GET YOUR FREE GUIDE to 30 DIY projects that can be done over the weekend!
By subscribing, you will gain access to my FREE guide with 30 DIY projects that can each be done in a day, or over a weekend!
You will also receive a weekly email with some of my favorite tips, tricks, and design ideas.