15 Awesome Wire Spool Decor Ideas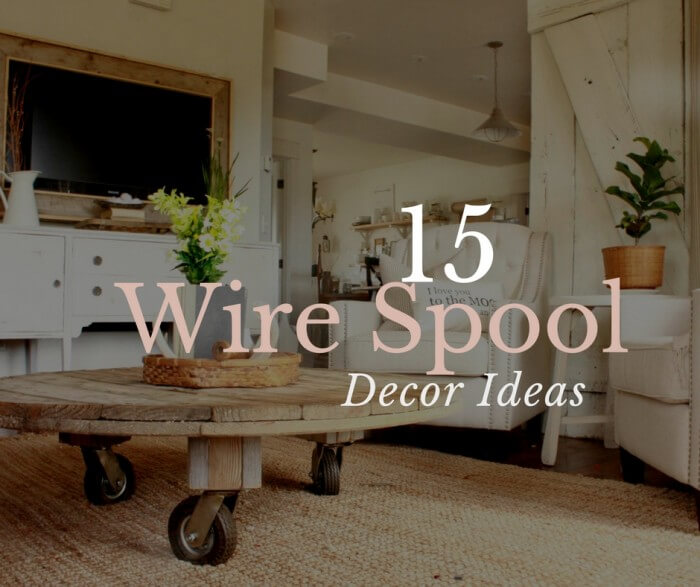 I'm kind of obsessed with these darn wire spoils these days. I love, LOVE, the old, aged, awesome look that they have. They're like the new pallet. An exciting "new" item to be reused, repurposed or just left in its normal state.
I guess I should not call them new, they're not new at all. While my parents were here for the party this last weekend she saw my table I had thrown together outside….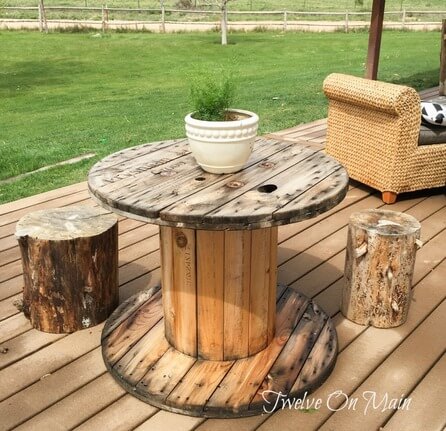 She said that when she was first married, her dad…my Grandpa Balls, yes….yes, that was his name. Anyways, she said he made her their first dining table out of a wire spool. So, we can now carbon date the invention of the wire spool table to at least a few hundred years 🙂
The kids think this is a really fun table, and since I have a plethora of logs at my house, I used some as chairs. However, I might replace those eventually with some cool metal industrial ones. How great would that be? So I have made a list 15 awesome wire spool makeover ideas. If anything, maybe it will spark some idea of your own! I am always amazed at what people can come up with.
And there you have it. So. Many. Ideas. They are swirling around in my mind. I can't wait to try out one of these. I hope you found something that interests you! Please, I would love to hear from you and see some of the things you have done! It is the greatest inspiration for each of us.
Now, make sure you share the inspiration for others!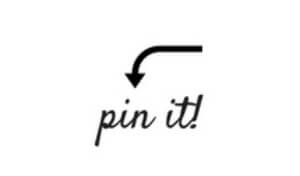 Thanks for stopping by and remember….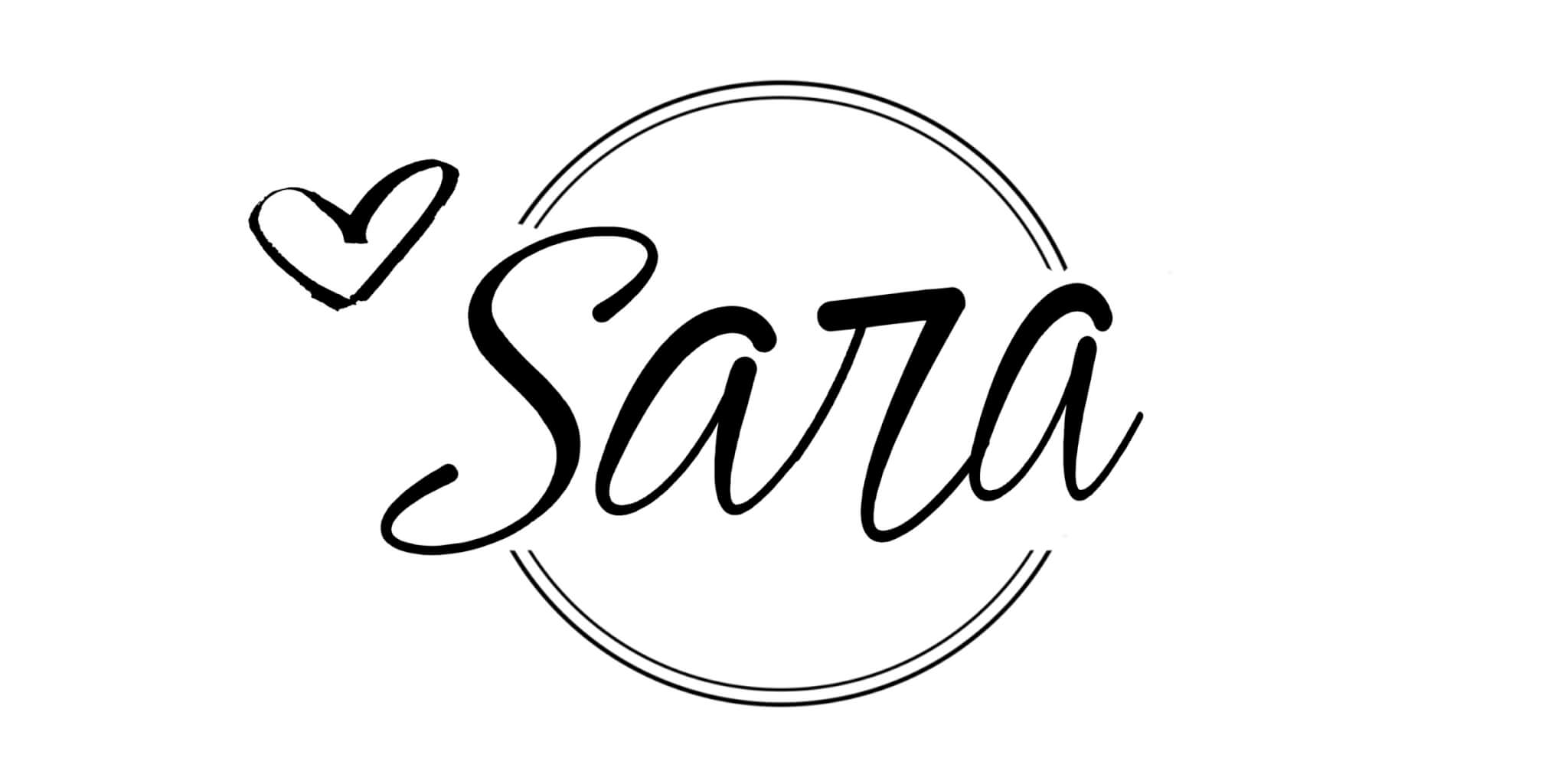 *This post contains affiliate links. Thank you for supporting my blog!*
Check these posts out too:
Make a Super Easy Pallet Table
DIY Peg Coat and Hat Rack
GET YOUR FREE GUIDE to 30 DIY projects that can be done over the weekend!
By subscribing, you will gain access to my FREE guide with 30 DIY projects that can each be done in a day, or over a weekend!
You will also receive a weekly email with some of my favorite tips, tricks, and design ideas.