This is a sponsored conversation written by me on behalf of Cricut. The opinions and text are all mine.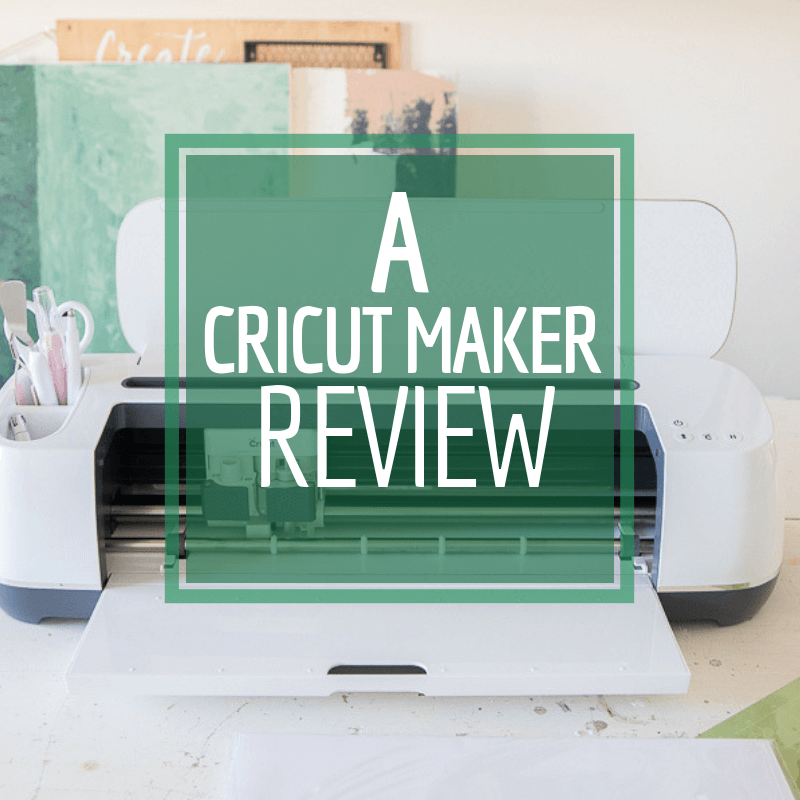 I pride myself on being a creative person. I do so many projects and work with my hands on a daily basis..so I was a little ashamed to admit that I have never used a Cricut machine or any other creative equipment as such. Today I want to take you on a little tour of this new and mind blowing machine that has just entered my life!
So, as a creative person, I am shamed to admit that I have never used a Cricut. I have kind of purposely avoided it for many reasons. I was afraid to invest a lot of time and money into something like this, because I thought I could do it myself.
I also thought that the learning curve would be far to great and not worth the effort. I guess you could say I was simply just avoiding it all. It made me uncomfortable to think about adding another item to my list of things to learn. But, if you didn't know, this year my goal is to take myself outside my comfort zone. This was outside my comfort zone..but once I dove in….I found the Cricut Maker to be one of the coolest things I have used to date!
Lets talk about the Cricut Maker a bit…
I guess it would be good if I had some experience with some of this to begin with to compare the Cricut Maker to, but I don't. This is my very first experience using one and I wanted to approach this as someone learning everything for the first time. So, if you have been on the fence about trying one out, make sure to keep reading and see what I love about this machine.
Before I get into how to use the Cricut Maker, I wanted to talk about the prep. I feel like it an important aspect in using this machine is to prepare yourself. Do some research! To be honest, I was completely clueless! I had chosen not to know anything about it!
So, when I knew my Cricut Maker was on its way to my house, I decided to dig in. I spent a good amount of time learning all I could about the Cricut Maker. I wanted to give it an honest try, thus giving me a credible Cricut Maker review. Cricut has created a great learning system, and you can watch tons of how to videos, starting with the minute you take the machine out of the box.
I was able to watch these videos while I was in the bath, hanging out on the couch and even as I unboxed the Cricut Maker. I really found these videos super helpful for someone like me, who had never even touched any of these machines.
What comes with the Cricut Maker:
So, lets talk about what came in the box:
1 Cricut Maker
1 rotary blade plus drive housing
1 premium fine point blade plus housing
1 fine point black pen
1- 12 by 12 FabricGrip mat
1- 12 by 12 LightGrip mat
Welcome Book
USB power cable
power adapter
Free trial membership to Cricut Access
50 free ready to make projects
Material for a practice project
What I needed to provide:
High speed internet
A compatible computer or laptop, or mobile device
So, let me tell you this. I think that the fact that they include a practice project is genius. I was hoping something like this existed even before I got my machine. I wanted something that I could create, while they gave me each and every step on how to use the Cricut Maker and how to finish the project. I am a hands on type of learner. So, I could read all I wanted but it would not sink in until I was able to use the machine to create something.
I loved that they provided all the materials and I just did what the computer told me to.
Once I got my Cricut Maker plugged in, I was able to set it up with my Design Space account. Design Space is the program you use to design and create projects. It is so cool! So many fun ideas and projects at your fingertips!
I was easily able to create the practice project and my kids were mesmerized with the machine as it cut and drew and scored the paper and fabric.
Before we go further, lets talk about all the things the Cricut Maker can do:
Cricut Maker cuts hundreds of materials quickly and accurately, from the most delicate paper and fabric to matboard and leather. This is so cool! I love that I can cut fabric, card stock, vinyl, matboard, leather, and even chipboard and wood. That gives you so many possibilities.
You can use patterns provided by Cricut for sewing projects, where the Maker cuts the fabric for you. Upgrade your quilting game by allowing the Cricut to cut all your quilt blocks for you! I find the idea of cutting leather and chipboard so fun! I already have a ton of project ideas swirling in my head.
So, lets break down how easy it is to use the Cricut Maker:
Now that I understand it, the steps to using the Cricut Maker are quite simple.
Create project in Design Space, or pick from one of a their many projects
Connect your Cricut Maker to your computer
Follow all the prompts and click the button to create the project
Load the material onto the mat board
The Maker will tell you exactly what tools you will need and you will load the appropriate cutting blade.
Press go and watch your Cricut create.
My favorite thing about the process of creating a project with the Cricut Maker:
It tells you exactly what to do, each and every step of the way. It tells you exactly what materials you will need, what tool you will need and when you install them. Sometimes you will need to change tools that the program will stop and tell you to change them out.
It allows you to pick the exact material you are using, especially if you decide to use something different. Once you decide to make a project, it will give you prompts for each and every step, breaking down how and what to do.
It really helps when you are a newby like me!
Lets take a look at the Cricut Maker:
Before I knew how to use this machine, none of this would have made sense to me…but now, its like the coolest thing I have ever used. My kids favorite feature of the Maker is that when you lift up the lid, the front opens and its almost looks robotic to them.
You can see above once the front comes down, where the knife blades, scoring blades, and pens will be installed.
There are 4 simple buttons on the Maker making it clean and simple to use.
The front opens up to reveal a hidden storage compartment perfect for extra blades and other tools.
You can use the reservoirs on the top of the Maker to store other tools.
And aren't those tools cute!
Here we are connected to my computer ready for a Project. In the short time I have had the Cricut Maker, we have created some very cute Valentines boxes as well as fin craft projects for the kids. I wanted to create a really easy horse art for my daughter room, so I thought I'd add a few images showing the process of using the Cricut Maker.
I started by selecting the image that I wanted to use for the project and I inserted it onto my canvas in Design Space.
I then clicked "Make it" to start the cutting. I used vinyl to create a horse that I could stick on my physical canvas.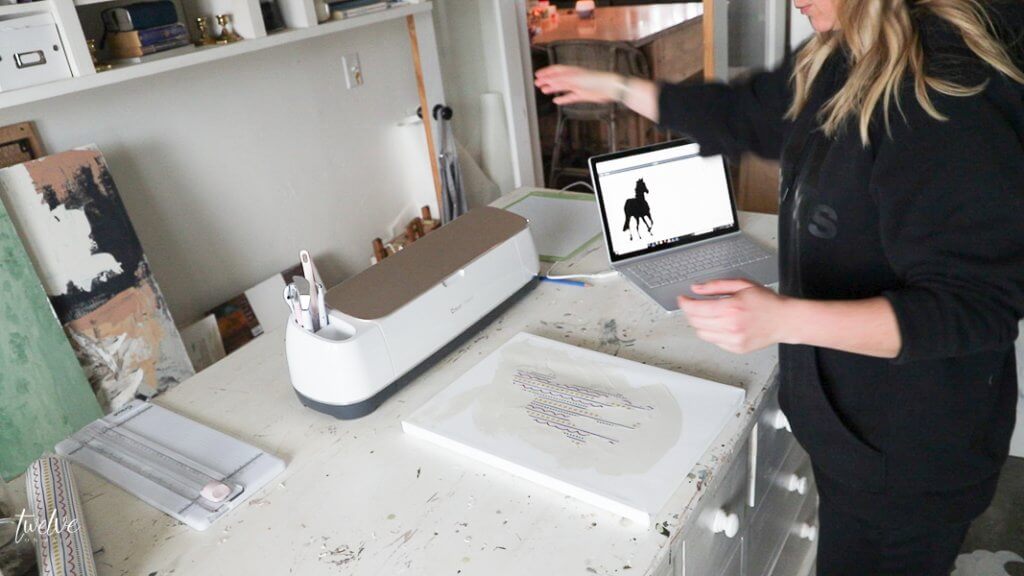 I cut out the horse and then added it to my art canvas. I then created the rest of the project. If you want to see the rest of it, check out this post here.
Here is s sneak peek of the project:
This was such an easy project I was able to involve my daughter and give her a little creative freedom.
But, since this post is all mainly a Cricut Maker review, I wanted to share that project in a separate post, and I hope you'll check it out!
Now, my takeaways on the new Cricut Maker:
I love this machine. I AM NOT GETTING PAID TO SAY THAT. As someone that has never used anything like this, I was a bit afraid to even try! I have been so pleasantly surprised at how easy it has been to learn!
The education videos provided by Cricut give you an in depth overview of the Cricut Maker and Design Space and make learning how to use it a breeze. I owuld highly, highly recommend this for anyone that is new to the Cricut products.
The step by step instructions provided by the smart technology of the Maker and Design Space give you such an enjoyable experience when creating, helping to keep everything organized and functional.
The first project that they give in your Cricut Maker Box with step by step instructions really help solidify how to use this machine.
The versatility of the many different materials that the Cricut Maker can cut is astounding and I cannot wait to use it for so many projects!
Now, here is my one drawback……materials! I now find myself shopping more and more for cardstock, chipboard, iron on vinyl, as well as cute shirts and pillow covers that I can use in my projects. I will say that I can see myself spending a decent amount of money creating! In honesty, I don't see this as a drawback at all, but I felt I needed to try to find at least one!
So, overall, I think that YES this is something that everyone should be using! Its so fun, and I find myself down a rabbits hole on the daily, looking for new projects or creating new ones all on my own. I cannot wait to share more with you. I have more projects on the horizon including creating iron on projects and more!
Have you used a Cricut Maker before? If you haven't, I would highly recommend you get your hands on one!
And I hope you'll share this Cricut Maker review with your friends if they are looking to get one themselves!
Make sure you PIN IT for later!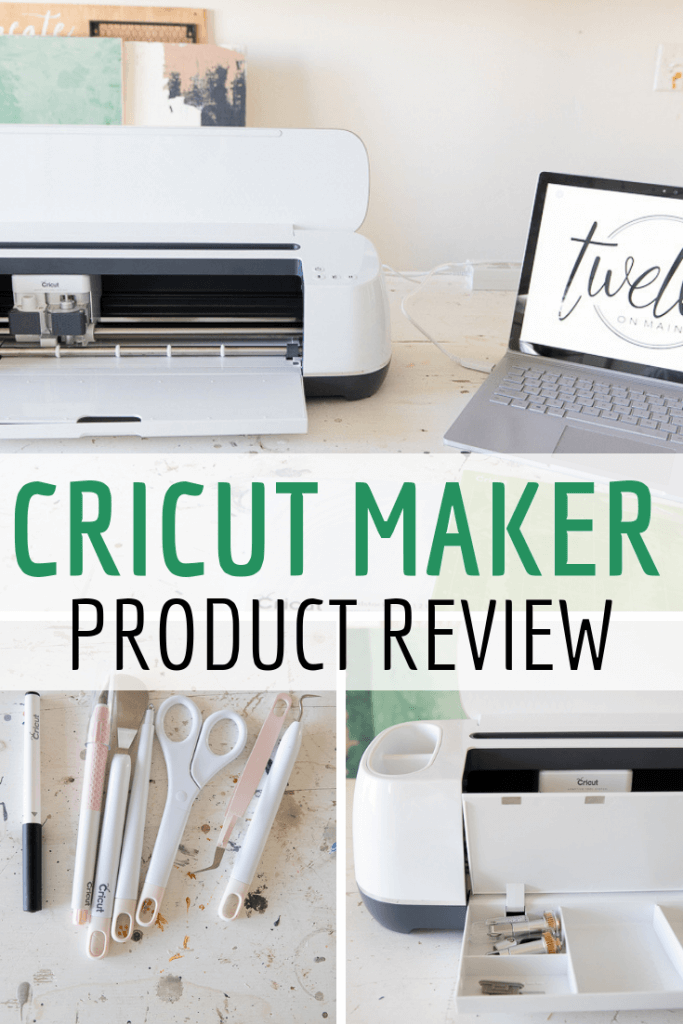 Make sure to check out some of my other fun craft posts:
How to Make Easy Horse Art with the Cricut Maker
10 Minute Arts and Crafts Center for Kids
Mason Jar Spice Storage | Pantry Solutions
Mason Jar Herb Planters | 10 Minute DIY
GET YOUR FREE GUIDE to 30 DIY projects that can be done over the weekend!
By subscribing, you will gain access to my FREE guide with 30 DIY projects that can each be done in a day, or over a weekend!
You will also receive a weekly email with some of my favorite tips, tricks, and design ideas.