Large Farmhouse Sign | Laugh Often
Sometimes all we need is a good laugh. Well, not just sometimes. A good laugh is a requirement in my life. I'm currently working on a living room update. Nothing huge, but I just needed a bit of a change. Once I started moving things around and taking things out of the room, I had this vision of a grand, large farmhouse sign above my couch.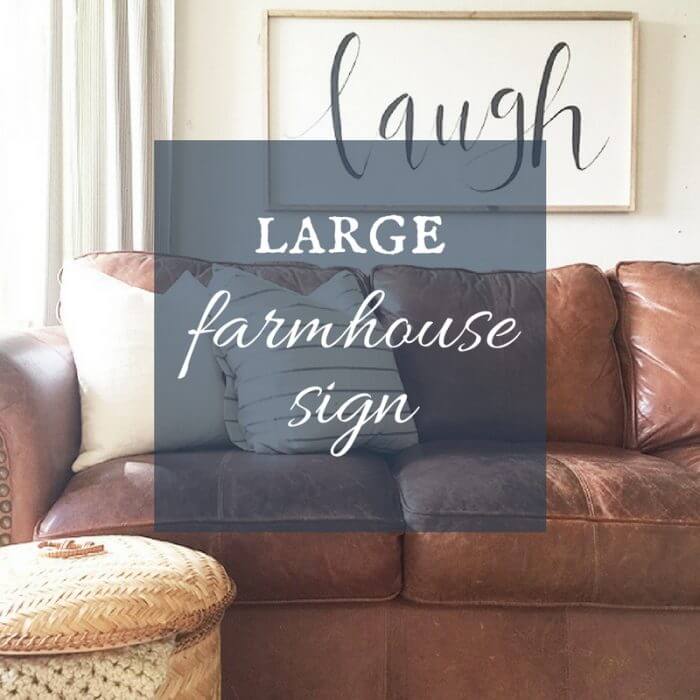 With all the craziness that we have had over the last few weeks, having a good laugh ha been essential. I have been so tired, over stressed, and feeling like I can't keep up! So a good laugh could do wonders. Why do I keep talking about laughing you may be wondering? Well, when I was thinking of what kind of large farmhouse sign I wanted to make, I went through all the typical sayings that you may find on a farmhouse sign, and I just wasn't interested in the typical.
I had this thought, and it really stuck with me. Our home circulates around humor. For me, sarcasm, teasing, and telling jokes is such a huge part of who I am as a wife, a mother, and a person. Its how cope with daily life! As I thought about what I wanted this large farmhouse sign to say, all I could think was "laugh".
Just laugh man,
Its one of the best ways to turn that frown upside down. I thought it would be a great reminder for my everyday life. To laugh.
Did you know it is actually easy to create your own large farmhouse sign? I have made quite a few in my day, but never one quite this large.
This is what you need to make your own large farmhouse sign:
*This post contains affiliate links for your convenience*
1/2 inch plywood
white paint
grey, black, or navy paint
1 by 1 1/2 inch trim
I had to decide what I wanted the wording to look like. I could have used some large stencils, which I have tons of. But, I decided to do some freehand script.
Laugh. Are you laughing now? Yes, you can do it to!
I cut a piece of plywood the size that I wanted it to be, which was 55 inches by 24 inches.
I painted it white and let it dry. Then it was time to draw on lettering with a pencil.
Once I had it drawn out, I used my detail paint brushes and painted the script. The key to creating this kind script is to make the down strokes thicker and the upstrokes thin. Since I am not using a calligraphy pen, you have to "fake" it. If you want to try this out, practice a few times on a paper before you do it on the board.
Once I had finished the words, I used some 1 by 1 1/2 trim to create the frame around the sign. I first stained it with my favorite DIY weathered wood stain
I cut the top and bottom the length of the sign and nail them to the sign. Then I cut the sides the length with the frame installed to the top and the bottom so that the side trims overlap the top and bottom.
The last thing to do is to add wire to the back of the sign so that it can be hung on the wall.
I love my new "laugh" sign. Its such a fun focal point for the room. And since it is visible from the kitchen, and the entryway, its a great reminder wherever I am at. I also love the way the sun streams into this room in the afternoon. It makes for lovely photos.
So, no matter what life is getting ready to throw at you, or what it already has thrown at you, just don't forget to laugh. It will make all the difference.
And with that, my enlightened words of wisdom…:) I hope you all have the best day! I am looking forward to tomorrow and hope that I can always find a reason to laugh.
Have a great day!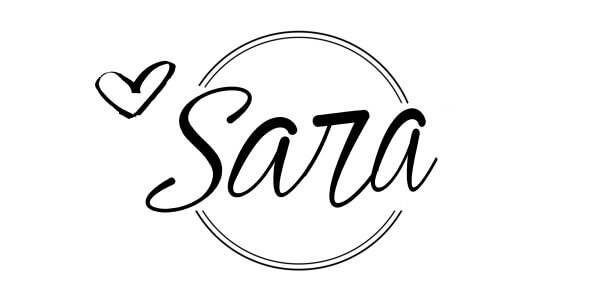 GET YOUR FREE GUIDE to 30 DIY projects that can be done over the weekend!
30 DIY Projects to do this weekend!