[tps_header]Painters canvas drop cloth is one of my most favorite materials to use when I am working on home decor projects. You may wonder why I love it so much. Basically, its for its versatility. There are so many ways to transform this material. Over the years I have created many projects. I thought it would be a great idea to share what I have done in the past and I have 8 super easy painters canvas drop cloth project ideas that anyone can do!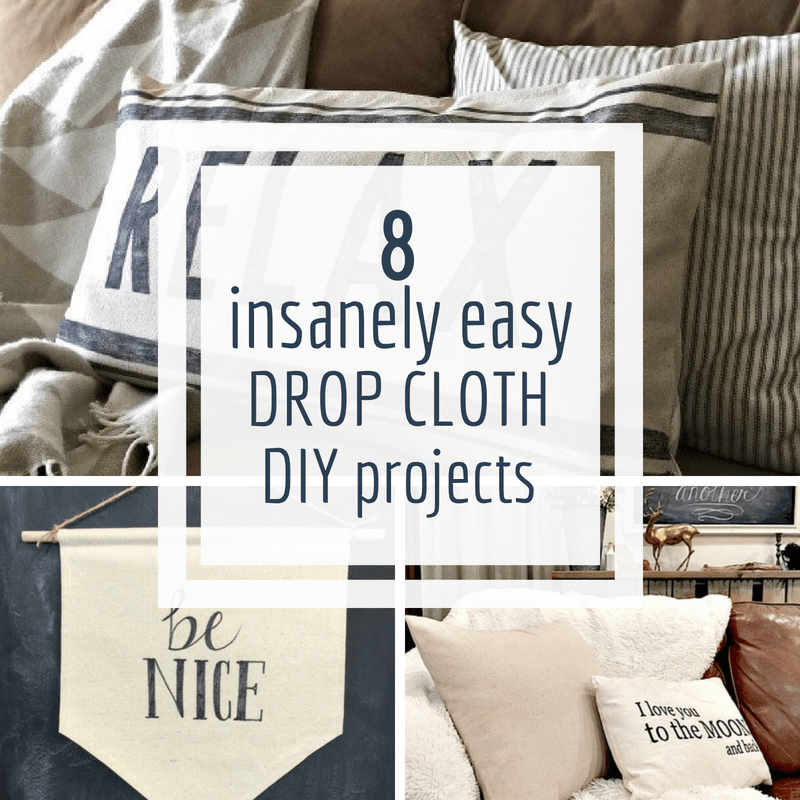 Sometimes I get an idea in my head about a project I want to do, and often times it involves some type of fabric. I live in a small town where we do not have access to stores where I might be able to purchase anything I might need. Because of this, I have to be creative and flexible when I am working on a project, especially if it is a spur of the moment project. So, I have to dip into my project stashes at my home. And something I always have in my stash is painters canvas drop cloth.
The first thing you want to do before using drop cloths for your next project, read this post about how to choose the right dropcloth for your project.
I have used my painters canvas drop cloth for so many different projects, that I feel like it has become second nature to use it whenever I am looking for material for a project. The color and texture of the painters canvas drop cloth allows itself to be very versatile in my home, which centers around a more neutral pallet. However, if you keep reading, you will see that it can be used in a more colorful environment and transform into practically anything.[/tps_header]
10 Painters Canvas Drop Cloth Projects Ideas~
Simple click the arrow buttons to navigate through the projects. You can click on the images or links to be taken to the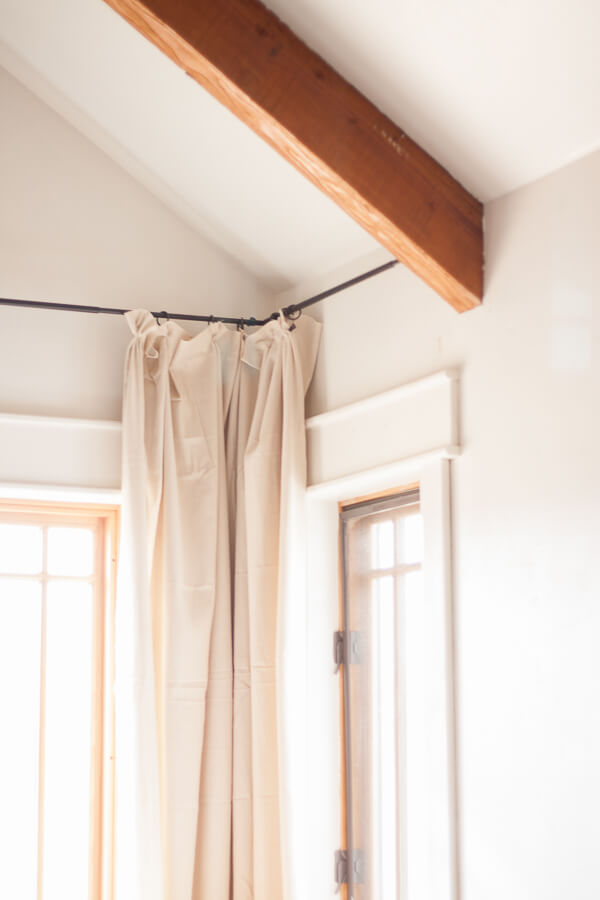 How to Make Easy No Sew Drop Cloth Curtains
These curtains are so very easy to make and they should be the first painters canvas drop cloth project! They will help you get familiar with the fabric and how it behaves. Click on the link above to see the full tutorial on how they were made!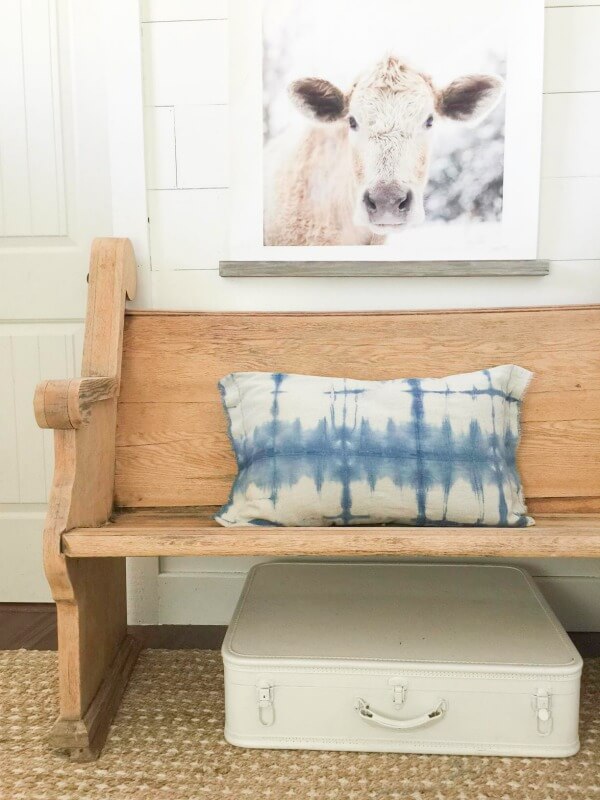 I decided to use my canvas drop cloth in a create and share challenge. We were to create something using the Shibori method of tie dyeing. I decided to try it on my painters canvas drop cloth. It turned out amazing! I decided to turn the shibori drop cloth into a pillow cover for my entryway. Check out the link above to see more!
If you want to see how I did the Shibori, check out this fun video:

DIY Wedding Backdrop with Dropcloths for Budget Friendly Style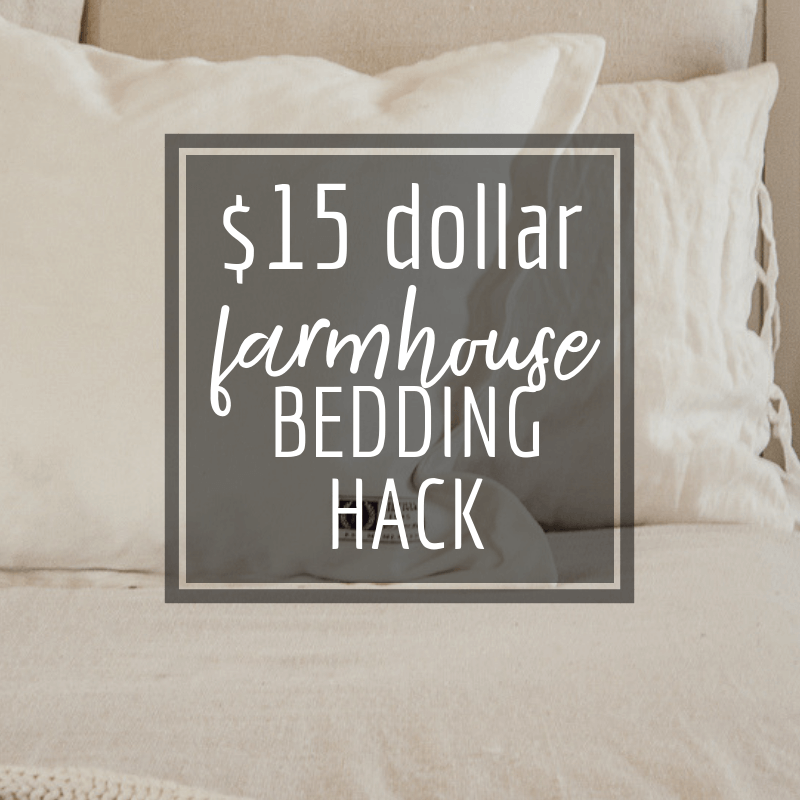 The Insanely Inexpensive Farmhouse Style Bedding Hack
CLICK BELOW TO SEE MORE PROJECTS:
GET YOUR FREE GUIDE to 30 DIY projects that can be done over the weekend!
By subscribing, you will gain access to my FREE guide with 30 DIY projects that can each be done in a day, or over a weekend!
You will also receive a weekly email with some of my favorite tips, tricks, and design ideas.