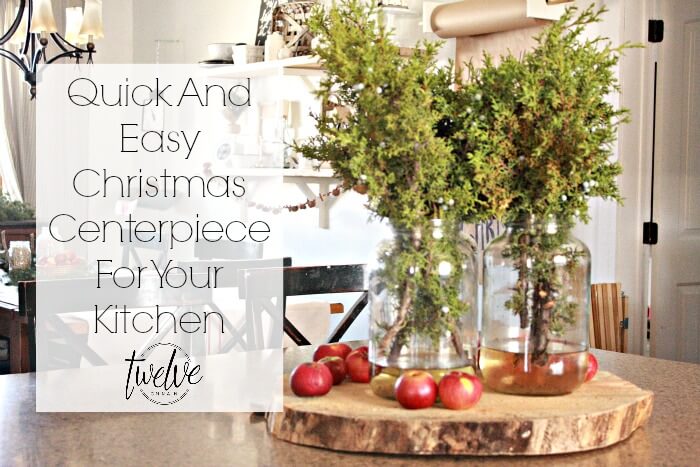 I don't know about you, but I really love to decorate my kitchen and my big central island for Christmas, but there is a potential source of functionality that seems to interfere with my creative process.  Especially on my island, which is technically the hub of our house.  We do homework, dinner, art projects, craft projects, etc, etc.  So, I have found I have to be somewhat careful with what I end up using to decorate this area.  There is a huge potential for people to come by and set things that dont belong there and muddy up my arrangement.  Nobody likes that!  That is why this year I decided to keep it simple and create an arrangement practically impossible to allow someone to drag and drop items in it.
I had my husband cut a handful of rounds of wood this fall for various projects and I decided this was going to be the base of the centerpiece.
The second element I added was pickle jars.  What?  Haha.  Well, the large Costco sized pickle jars are actually quite wonderful elements to use in your decor.  The bonus is that they are free!  Well, you have to buy the pickles.  And they might carry a slight pickle smell for a while. That is just about impossible to get rid of.
So as I have been obsessed with using nature in my decor this year, I used it here too.  I used juniper tree clippings, just like I used in my entry way.  I filled my pickle bottles with enough water that the tree limbs could reach.  This is key here in my opinion.  I have done this in the past, and it definitely help keep them fresh longer.  There is nothing worse than brushing up against a dried out piece of evergreen.  Needles.  Everywhere.   I used three pickle jars, to create a larger focal point.  Plus, collections of three are always more complimentary.
The last thing I added was some apples, just like I used in my farmhouse dining room, which you can see here.  This literally cost me nothing.  Now, I know that would not be the case for some, or many, and I have seen those wooden rounds at places like Joann's and other home decor stores.  If you don't have pickle jars, you could use any large container.  Even if you wanted to scale it down you could use smaller ones.  It is totally up to you.
Here it is on my kitchen.  As you can see, my family room is open to my kitchen and my dining room, so I wanted something that would coordinate and flow well into the other rooms.  Since I used apples in my dining room, it only made sense to continue the theme.
I love the way the light bounces off the jars and creates a bit of sparkle to my kitchen.  Guys, nature inspired is where it is at.  I am obsessed.
This was a simple and easy element to add to my kitchen.   So, if you're looking for a quick and easy centerpiece for any part of your home, here is a bit of inspiration for you.  Does anyone else feel like Christmas is creeping up way to fast?  I am not ready!  I have not spent enough time enjoying the lights, the movies, and the wonder in my children's eyes.
Thank you for stopping by!  I would love to hear from you and would LOVE it if you would share this or any of my posts on social media!
Have a great day!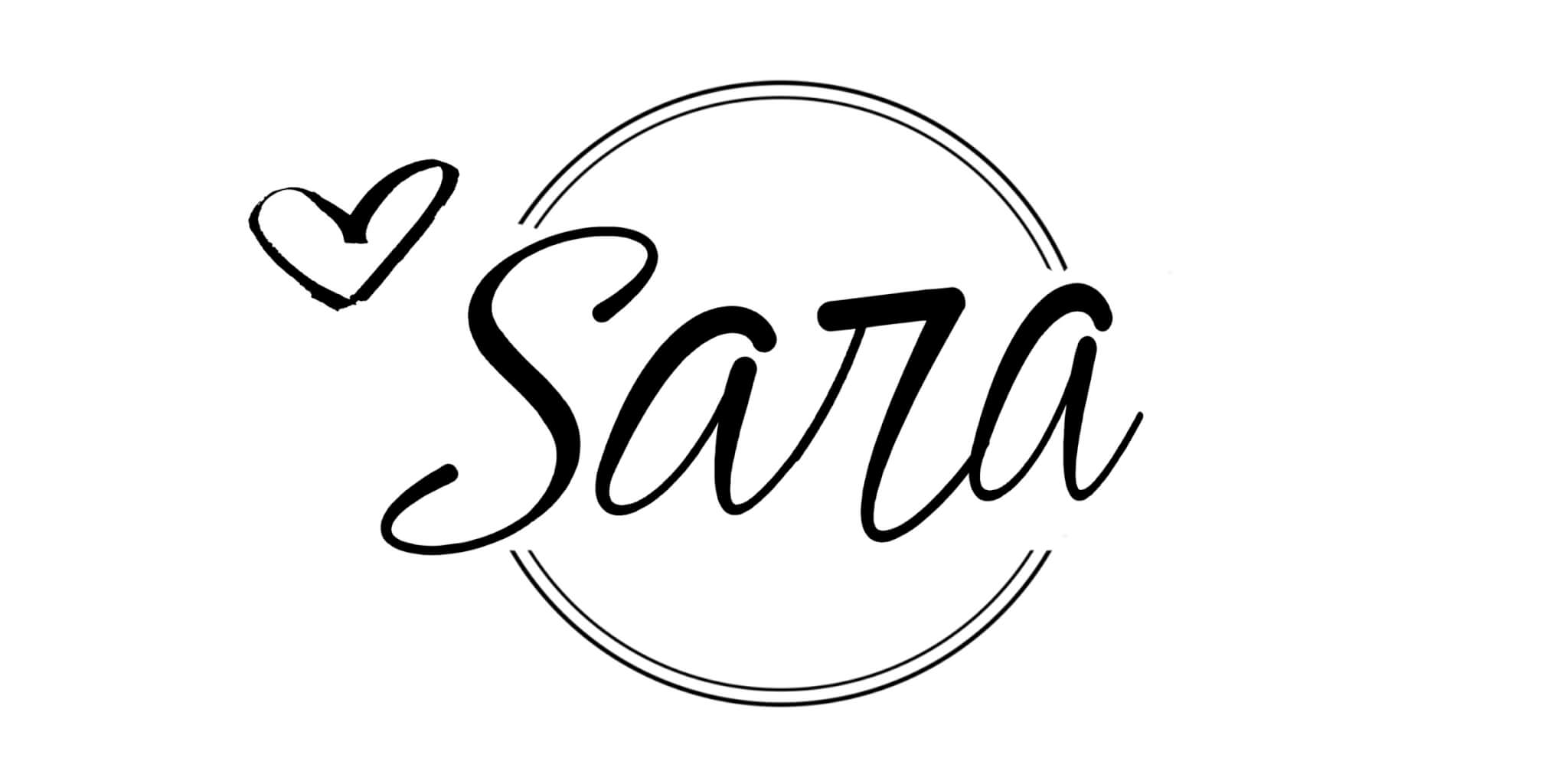 GET YOUR FREE GUIDE to 30 DIY projects that can be done over the weekend!
By subscribing, you will gain access to my FREE guide with 30 DIY projects that can each be done in a day, or over a weekend!
You will also receive a weekly email with some of my favorite tips, tricks, and design ideas.