Whew! Have you been around this week? Well, I feel like I am circling the bowl….the toilet bowl. Its been so crazy here with projects, school, and sick kids! Sick kids are the worst! The only thing getting me through is the weekend! We are planning our final camping trip before winter hits! Oh how I need to unplug! But before that happens, I wanted to share one more fall tablescape in my simple farmhouse fall dining room.
Over the past few weeks I have posted a lot about my home decorate for fall, including my fall home tour, an early harvest tablescape, and how to rock an outdoor fall table.
Each one of those posts have been a wonderful way that I was able to work out my creative muscles, and burn some of that creative energy that I constantly have. Each project was extremely satisfying to create, and each one is completely different.
It was after I finished cleaning up my outdoor fall table that I decided I needed to create just one more fall tablescape. And you will never believe it. It all just fell together. I was cleaning up my outdoor tablescape, bringing things in to the house, trying to organize as I went, and as I did, I just set a few things on my vacant dining table. And something about it just spoke to me.
Those few things were a ticking stripe curtain panel, some dried lavender, and my chicken feeder. It was like it was meant to be.
So, I want to show you how to create simple fall dining room decor out of only a few simple pieces.
Elements for simple farmhouse fall dining room decor:
raw wood
white elements
neutral color scheme
use found objects in your decor
These are the elements I used in my simple farmhouse fall dining room decor. I started by using my ticking stripe curtain panel as a tablecloth.
What I loved about using this was that it did not cover the entire table, it left some of the wood revealed. I really liked this.
This fall table is very, very simple. I topped it with my vintage chicken feeder, filled with beans and a few simple pumpkins.
I used my dinner plates that I got when I was first married. They are so very cottagy and I thought the little bit of embellishment went well with the rest of the simple fall dining room decor.
I received these bleached pine cones from a really cool company, and can't wait to divulge a little more info on them. But OH! how I adore them. I topped the plates with some dried lavender from my garden. I really need to harvest more of it next year!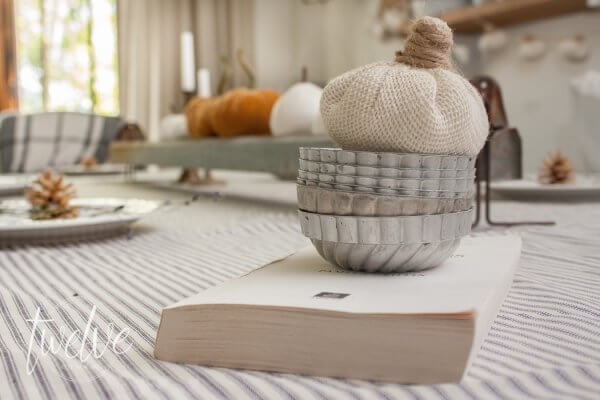 A simple book topped with my vintage metal jello molds and a lonely pumpkin rounds out the table.
I added some books to the sideboard, and added some pumpkins to my DIY dutch tulip crate. This is all backed with my large chalkboard, with a simple "thankful" scrolled across.
It's simple, its clean, and I think its my favorite.
If you like any features in my simple farmhouse fall dining room, you can click the images below to find exact or similar products!
This post contains affiliate links for your convenience


I am so grateful. We use this season as the season to give thanks, and I know we should do it year around, but I am really grateful to each and every one of my readers, for stopping by, and bearing with me through my crazy antics! I really truly love hearing from you and really appreciate it!
N0w, don't forget!!! PIN IT!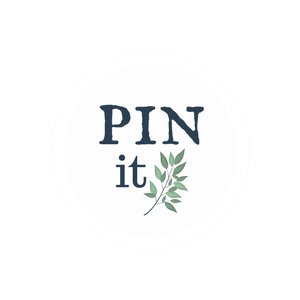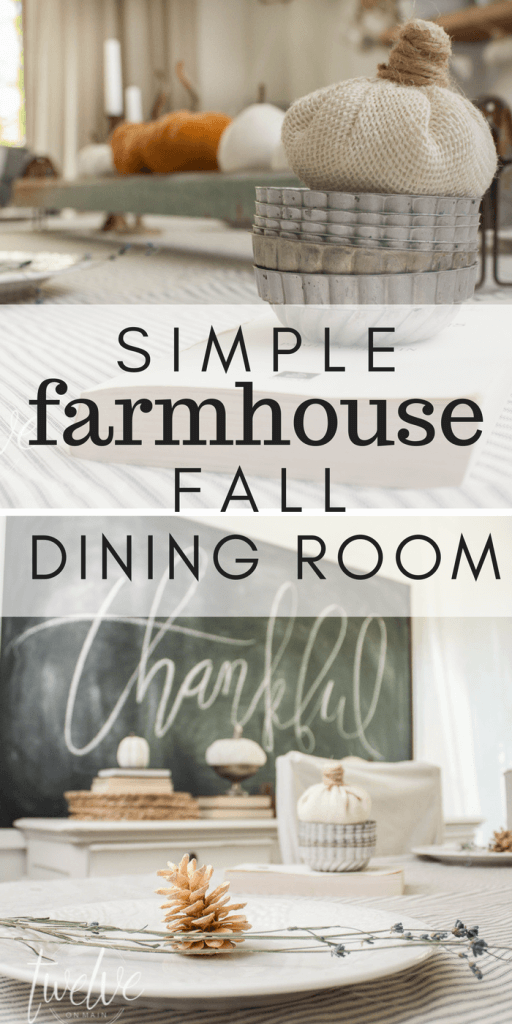 And as a thank you, I am offering all my readers FREE ACCESS to my Printables Library! Click below to find out more!
And make sure to check out some other farmhouse fall projects:
DIY Corn Stalk Fall Wreath | Fall Bloghop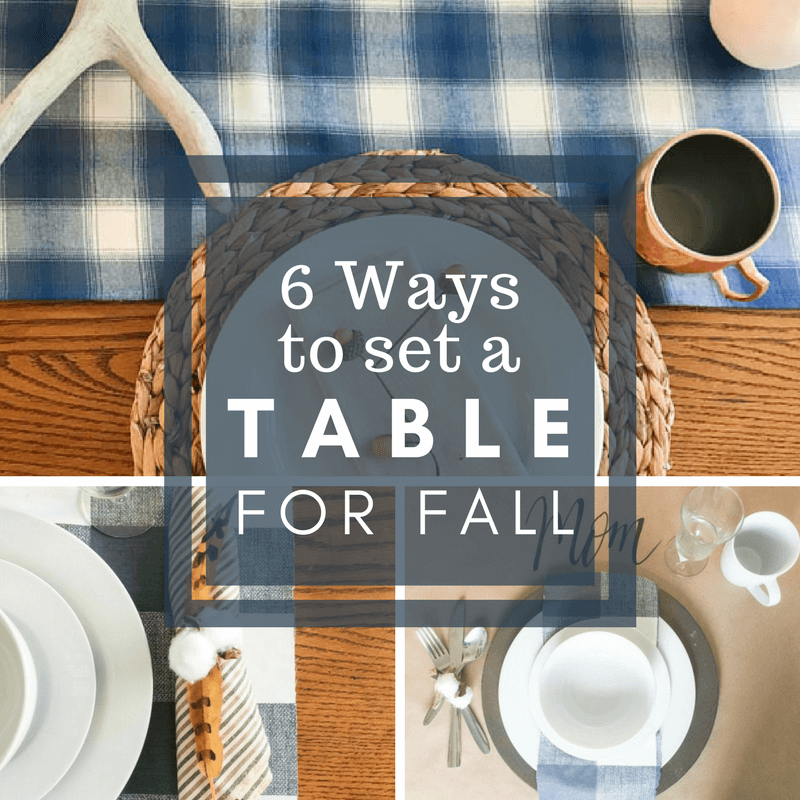 DIY Basket Wreath for Thanksgiving
GET YOUR FREE GUIDE to 30 DIY projects that can be done over the weekend!
By subscribing, you will gain access to my FREE guide with 30 DIY projects that can each be done in a day, or over a weekend!
You will also receive a weekly email with some of my favorite tips, tricks, and design ideas.